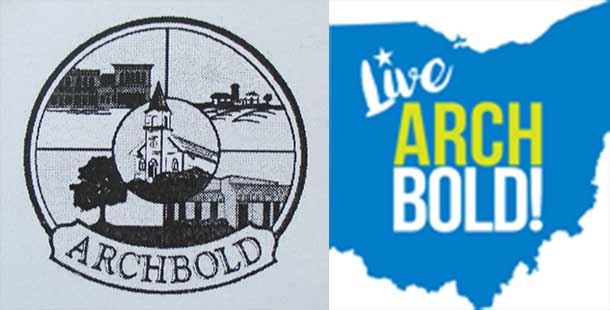 An Ohio village has removed a religious seal and declaration after objections from the Freedom From Religion Foundation, a national state/church watchdog organization.
The seal of the village of Archbold contained a church at its center, nestled within images of education, farming, forestry and industry. The seal was featured in a number of places, including government buildings, street signs, village forms and documents, such as utility bills, and on the official website. The website also contained on its history page a declaration that Archbold a "Christian community."
Such a seal and statement were unconstitutional, FFRF informed the village.
"The inclusion of a church on the official village seal and declaration that the village 'is a Christian community' violate the Establishment Clause of the First Amendment," FFRF Legal Fellow Madeline Ziegler wrote to Archbold Mayor Jim Wyse last year. "Federal courts have ruled that similar seals violate the Establishment Clause."
FFRF suggested to the village that changing the seal would make sense in other ways, as well. Nearly 30 percent of Americans are non-Christian, including 43 percent of Millennials, practicing a minority religion or no religion at all. To have a religious seal and declaration alienates and ostracizes this huge portion of the population.
It took a lot of time and three follow-up letters, but FFRF has been able to persuade the village of Archbold. The seal has been changed to remove the cross. (The Christian declaration was removed from the website immediately after FFRF's first letter.)
FFRF is gratified at its ability to change minds.
"We're happy that we were finally able to persuade the village," says FFRF Co-President Annie Laurie Gaylor. "The church symbol and the declaration of Christian heritage were blatant endorsements of a particular religion."
The Freedom From Religion Foundation is a national nonprofit organization with more than 23,000 nonreligious members across the country, including 600-plus in Ohio.