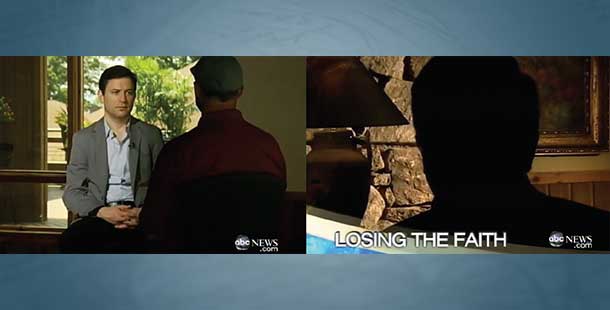 The opening night of the Freedom From Religion Foundation's upcoming convention in Pittsburgh has a major revelation in store.
After years as a closeted atheist in the Bible Belt, a former conservative pastor will be coming out publicly on Friday, Oct. 7. "Adam Mann" (a pseudonym) is a co-founder of The Clergy Project, a group for current and former religious professionals without supernatural beliefs.
Adam was featured on ABC News in 2010, interviewed by Dan Harris, now host of "Nightline." An ABC TV producer will be present to record Adam's unveiling, who will for the first time be declaring his nonbelief in public and entering a new phase of his life as a former minister.
The FFRF Pittsburgh convention will begin on Friday evening with Linda LaScola, a co-founder of The Clergy Project, introduced by noted Tufts philosopher Daniel C. Dennett, another Clergy Project co-founder. (Dennett will again address the convention Saturday night in the keynote speech.) Shortly afterward, FFRF Co-President Dan Barker, a former minister and also a co-founder of The Clergy Project, will introduce Adam. The quartet will take questions for 15 minutes. At the evening's conclusion, following an award and speech featuring noted physicist and atheist Lawrence Krauss, Dennett and LaScola will sign copies of their book, "Caught in the Pulpit," with Adam on hand for the book signing, too.
"Adam was clandestinely moonlighting as an atheist for too long," says Barker. "We're pleased he's free at last."
The Freedom From Religion Foundation is a national organization dedicated to the separation of state and church, with more than 23,000 nonreligious members all over the country, including 700-plus in Pennsylvania.
LINKS TO CONVENTION SCHEDULE AND INFO: