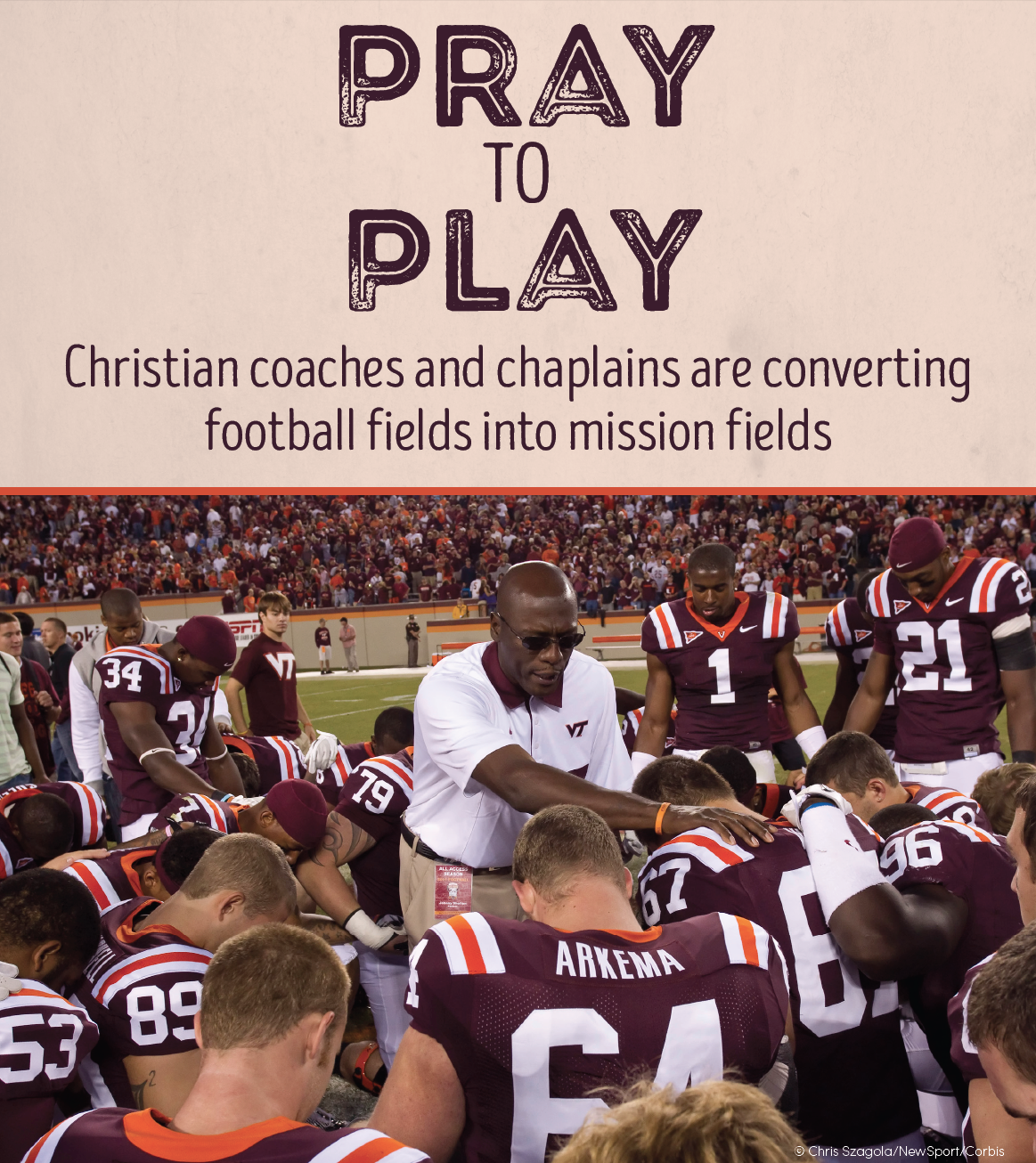 With the college football season in full swing, the Freedom From Religion Foundation is renewing its objection to Virginia Tech's football chaplaincy.
FFRF initially contacted the university in August of last year to complain about its chaplaincy program, enclosing a broader national report. Virginia Tech's Director of Athletics Whit Babcock's response to our letter, dated Oct. 15, 2015, indicated that Virginia Tech has taken positive steps regarding its chaplain, but that the program remains intact.
On the plus side, money was repaid to the university after team chaplain Dave Gittings and his family traveled with the team and stayed in team hotels, received per diem payments for bowl games, and received complimentary season tickets.
However, Virginia Tech appears to have retained its chaplaincy program as a whole. Gittings continues to serve as the team chaplain, and he apparently provides "weekly large group meetings open to the student athletes, small group team Bible studies, one on one discipleship, coaches bible studies and a ministry to the ladies who love and support the coach called Behind The Bench."
The university's chaplaincy program remains unconstitutional. Backbock's response indicated "that any religious services are optional and not university sponsored." The idea that such religious services are truly optional is questionable at best. FFRF's report considered the voluntariness of team religious activities, which are often encouraged by the head coach, and concluded that "athletes do not view coaches' suggestions as optional."
Additionally, the Virginia Tech has only a Christian chaplain, showing an unconstitutional preference for Christianity. This is in spite of the fact that 44 percent of college-aged Americans are non-Christian and fully a third of millennials identify as nonreligious, according to the Pew Research Center. According to Virginia Tech's Gobbler Connect Organizations Directory, there are more than 60 religious organizations for students to choose from. There is no need for the Virginia Tech football program to provide Christian chaplains in order for the student-athletes to freely exercise their religions.
In order to aid the university in protecting its students from religious discrimination, FFRF is also recommending the adoption of a model policy, which includes the maintenance of complete official neutrality in matters of religion. If adopted, this model policy would not only bring the university into compliance with the law but it would send the message that the Virginia Tech values the rights of every student athlete to hold his or her own religious or nonreligious views, free from direct or indirect coercion or contrary endorsement.
"In this day and age, the university should be welcoming to everyone, not making players feel they must 'pray to play,'" adds Gaylor.
The Freedom From Religion Foundation is a nationwide nonprofit organization dedicated to the separation of state and church, with almost 24,000 nonreligious members across the country, including more than 500 in Virginia.