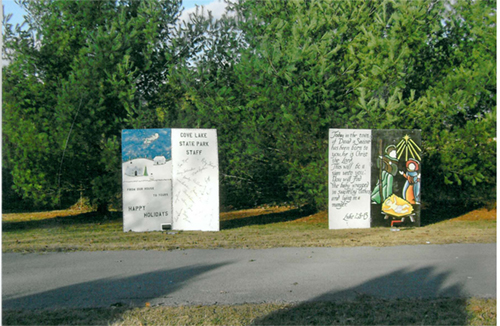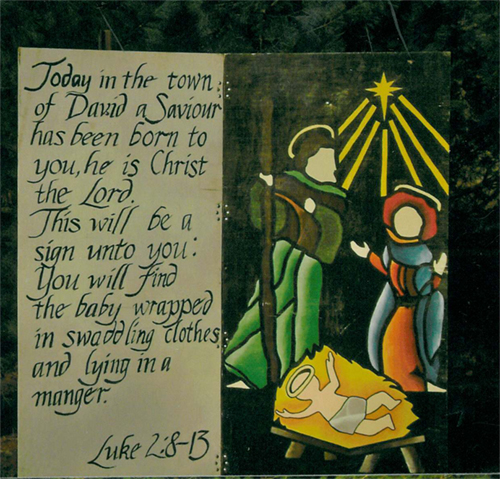 The Freedom From Religion Foundation on behalf of a Tennessee complainant has sent two letters objecting to religious displays at Cove Lake State Park in Caryville.
In her Dec. 13 letter to Assistant Commissioner Mike Carlton of Tennessee State Parks and Park Manager Kim Moore, Senior Staff Attorney Rebecca Markert details an illegal nativity scene. "Our complainant informs us that at the entrance of the park there are two large signs — one explicitly religious, depicting a manger scene with accompanying biblical text and one wishing visitors 'Happy Holidays' from the state park staff."
It is unlawful for the state to maintain, erect, or host a nativity scene in a state park, Markert wrote, "thus singling out, showing preference for, and endorsing one religion."
The complainant later noted a Christian cross inside the park in a grassy area, prompting a second letter from Markert.
"The park's cross unabashedly creates the perception of government endorsement of Christianity," Markert wrote. "We ask you to remove the cross from park property immediately or direct the display to be moved to a more appropriate private location. We would also appreciate a prompt response from you, informing us of the steps you are taking to resolve this matter."