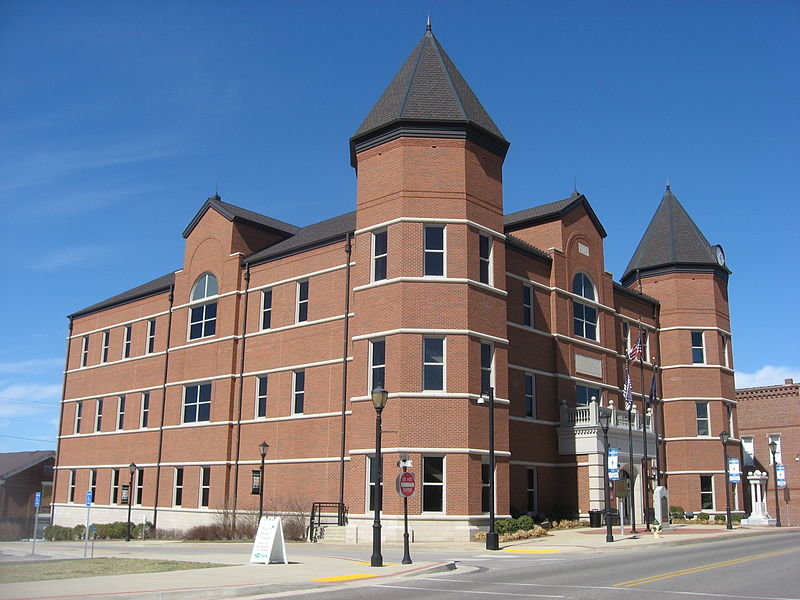 The Freedom From Religion Foundation has warned a Kentucky judge about his refusal to marry a nonreligious couple.
Mandy Heath and her fiancé, Jon, were planning on getting married in Trigg County on July 22 at the courthouse of County Judge Executive Hollis Alexander. Heath arranged with the county clerk to get the marriage license and have Alexander perform the legal formalities in his courtroom. The couple planned a family ceremony for the next day.
Heath requested that the courthouse marriage be secular. After she made those plans with the clerk, Alexander called Heath to inform her that he wouldn't be able to perform the ceremony at the courthouse. When asked why, Alexander apparently responded: "I include God in my ceremonies, and I won't do one without him." He then told the couple, who are not from Kentucky, that they could go locate another officiant.
FFRF emphasizes to Alexander that under the U.S. Constitution, he, as a government official, has an obligation to remain neutral on religious matters.
"The Supreme Court has established that the 'First Amendment mandates governmental neutrality between religion and religion, and between religion and nonreligion,'" Staff Attorney Andrew Seidel writes to Alexander. "Moreover, it has stated, 'the preservation and transmission of religious beliefs and worship is a responsibility and a choice committed to the private sphere.'"
By refusing to provide secular ceremonies, Trigg County sends a message of religious endorsement. However, according to the Constitution, it is illegal to condition a government benefit on a religious test. By conditioning the receipt of a marriage license from Trigg County on an agreement to have a religious ceremony, the county is violating the rights of nonreligious couples to equal access to government benefits.
Under Kentucky law, marriage may be solemnized by religious figures and government employees and officials, FFRF reminds Alexander. There is no requirement that such ceremonies be religious, since any such requirement would be unconstitutional. As a government employee, Alexander has a constitutional obligation to remain neutral on religious matters while acting in his official capacity and has no right to impose his personal religious beliefs on people seeking to be married.
The Freedom From Religion Foundation is a national nonprofit dedicated to the separation of state and church, with more than 24,000 members all over the country, including almost 200 and a chapter in Kentucky.