A group of ex-Muslims is finally getting to eat cake—and that, too, for free—due to the Freedom From Religion Foundation.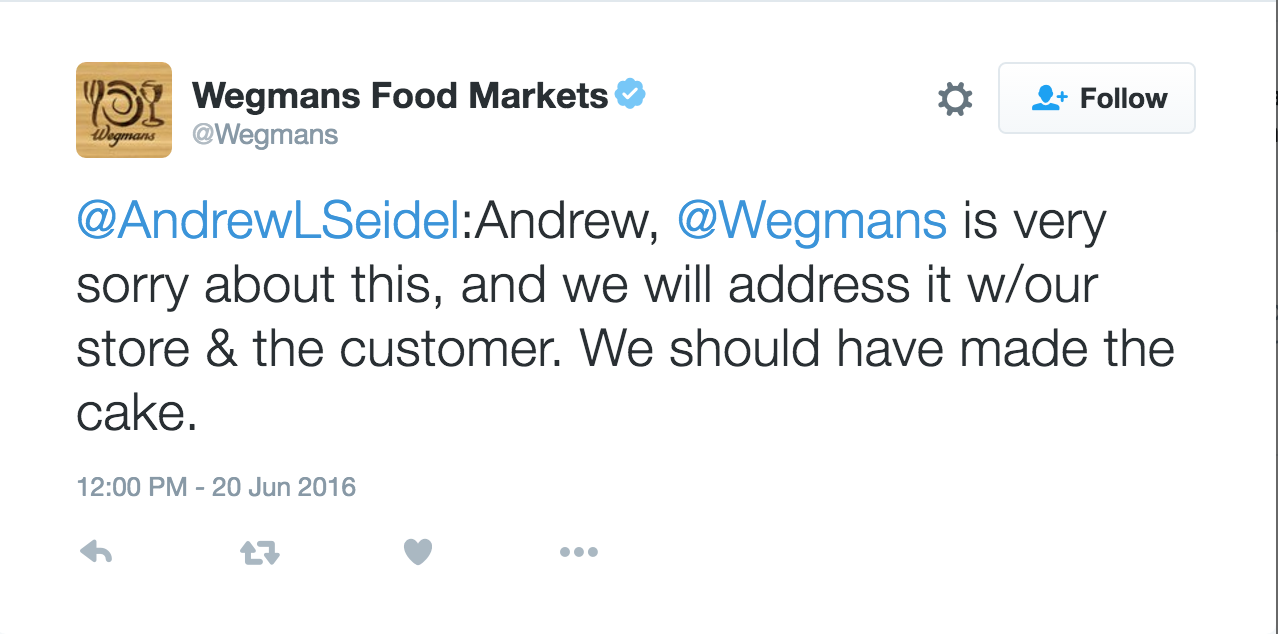 A Wegmans outlet in Fairfax, Va., refused to decorate and sell a cake to the Ex-Muslims of North America. On May 31, the organization's staff emailed the Wegmans bakery in Fairfax and requested a cake to celebrate the group's third anniversary. The caption was to read, "Congratulations on 3 years!!" and the cake was to feature the group's name and logo: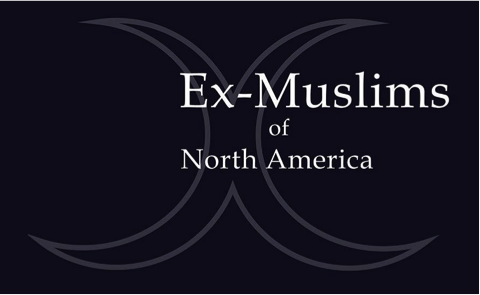 But when the group's staffers called to confirm the design and status of the cake, they report that a "rude bakery associate" denied the request, calling it "offensive."
This denial raised serious concerns under federal, state, and local civil rights laws, as FFRF Staff Attorney Andrew Seidel pointed out in a recent letter to Daniel Wegman and Colleen Wegman, CEO and president, respectively, of the chain.
Wegmans very quickly apologized after learning of the refusal of service. There was intervention from the highest level of the corporate hierarchy on the same day that the issue received public play.
"Danny Wegman was very concerned about the incident described in your letter today, and asked me to look into it, which I have done with the Virginia division manager and the Fairfax store manager," Stephen Van Arsdale, senior vice president and general counsel of Wegmans, emailed to Seidel. "We have concluded that the bakery department made the wrong decision and that they should have made the cake as ordered. Our employees typically do an incredible job of serving our customers, but occasionally they make mistakes. This was one of those times, unfortunately, and we apologize."
Wegmans has offered to make up for the snub by charging nothing for the cake. FFRF is delighted.
"The corporate office acted quickly and correctly to compensate for the misbehavior from employees at one store," says Seidel. "I wish some of the government officials we contacted were as conscientious about doing their jobs."
Ex-Muslims of North America is pleased, too.
"We are grateful that Wegmans management took this issue seriously, and agreed with us that the actions of their Fairfax bakery employees were categorically wrong," says organization President Muhammad Syed. "We hope that the management will take action to educate their employees on discrimination and the appropriateness of bringing a personal belief into the workplace."
The Freedom From Religion Foundation is a nationwide nonprofit organization dedicated to the promotion of nontheism and the separation of state and church, with 24,000 members, including more than 500 in Virginia.