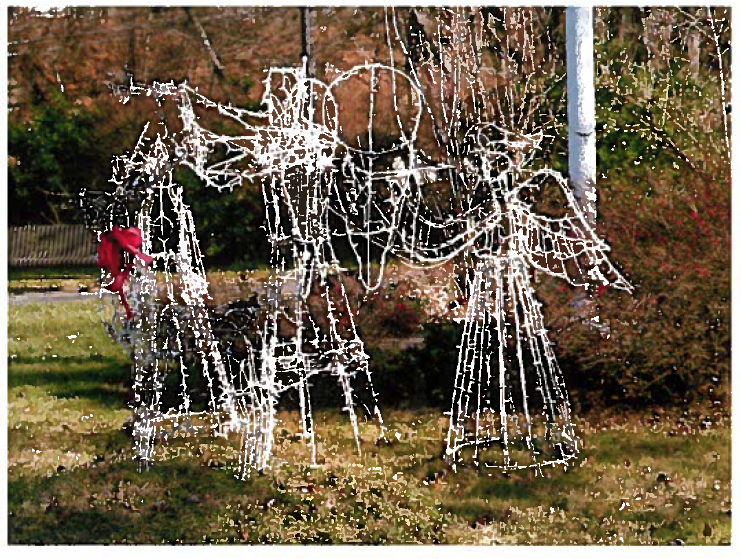 A national freethought association and its local member are suing a Connecticut city after their request to put up a display in a city park was denied.
The Freedom From Religion Foundation, with member Jerome H. Bloom, filed suit Tuesday in U.S. District Court, Connecticut, against the city of Shelton and its mayor and parks director.
The American Legion, an ostensibly patriotic organization for veterans, has been allowed to erect a display every December for at least four years in Constitution Park in Shelton featuring heralding angels. The Legion claims it was founded to acknowledge "God as the source of all our rights and freedoms" and is committed to "bring all Americans closer to their Creator and remind them of His proper place at the center of nation's life."
"The angel display in the park constitutes not only a religious display, but one with a sectarian message, since the display is put up every December to coincide with the traditional celebration of the birth of Jesus, as heralded by angels," FFRF charges.
When Bloom and FFRF sought permission last November to counter such religiosity by placing a sign asserting, among other things, that there are "no angels," they were turned down because the city deemed it "offensive to many." FFRF made three more attempts to resolve the dispute, seeking assurances FFRF could participate in the forum this year, with no satisfactory resolution.
FFRF terms the city of Shelton's censorship "impermissible viewpoint-based discrimination." The city's actions have caused Bloom and FFRF injury by censoring and excluding their protected expression, and by disparaging Bloom on the basis of his nonbelief in religion, rendering him a political outsider, FFRF's legal complaint notes. The city's Mayor Mark A. Lauretti and Parks Director Ronald Herrick are co-defendants in the lawsuit.
FFRF, which opposes public forums for religion on governmental property, has traditionally displayed at such forums in December a protest sign composed by FFRF's founder Anne Nicol Gaylor asserting: "At this season of the Winter Solstice, let reason prevail. There are no gods, no angels, no heaven or hell. There is only our natural world. Religion is but myth and superstition that hardens hearts and enslaves minds."
FFRF serves as the nation's largest membership association of atheists and agnostics, also working to uphold the constitutional separation between state and church.
The plaintiffs are seeking a judgment that the city's censorship has violated their free speech rights under the First and 14th Amendments, as well as their equal protection rights, and a judgment enjoining the city from excluding their display in the future, as well as nominal damages and reasonable legal costs.
The case was filed Tuesday, March 22, in the courtroom of Judge Janet Bond Arterton (appointed by President Clinton) on behalf of the plaintiffs, by Laurence J. Cohen, of Springfield, Mass., with FFRF Staff Attorney Elizabeth Cavell and FFRF Diane Uhl Legal Fellow Ryan Jayne serving as co-counsel. FFRF v. City of Shelton has case number 3:16-cv-00477.