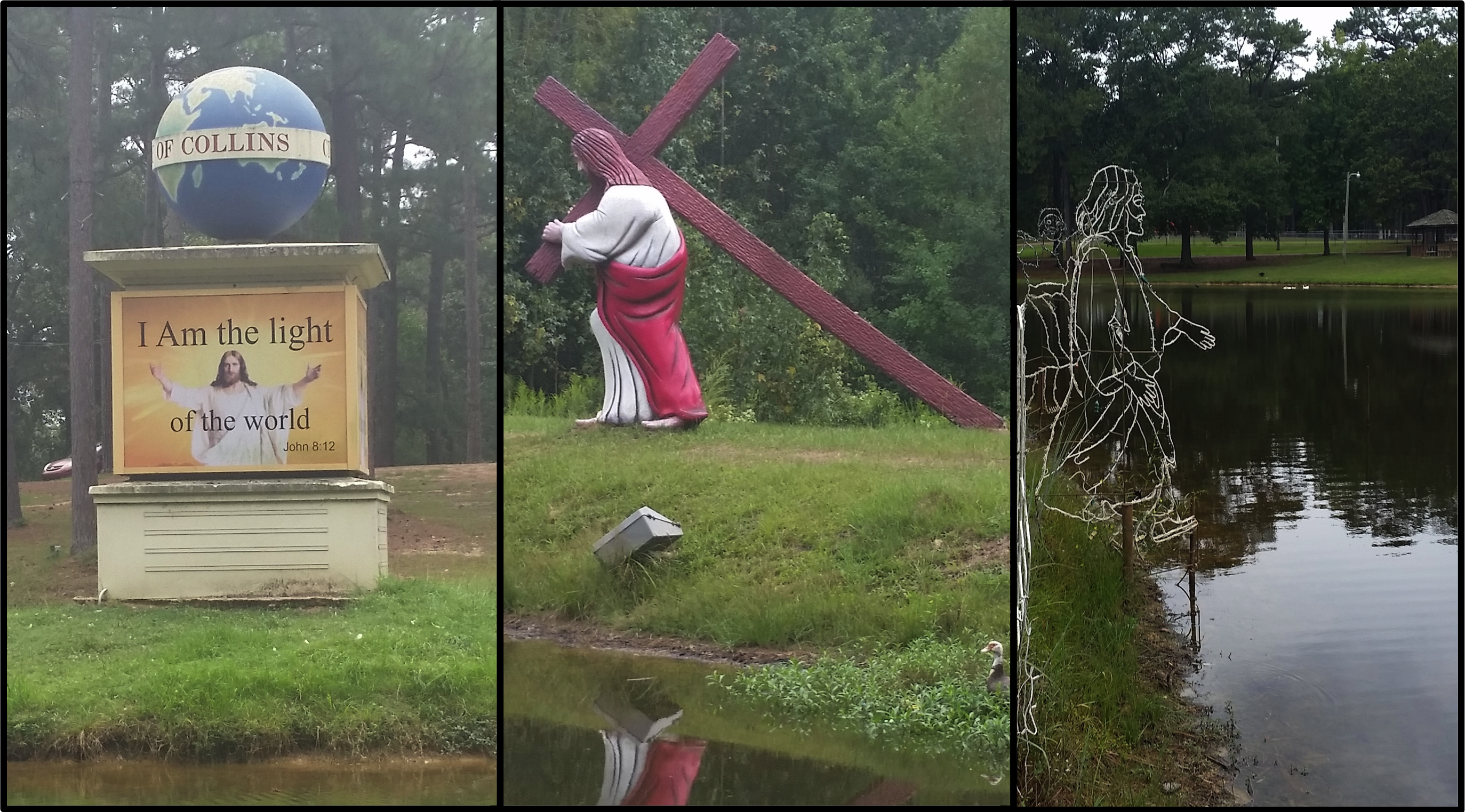 The Freedom From Religion Foundation has sent a letter of complaint to the city of Collins, Miss., asking that the city remove its large collection of Christian displays from Bettie D. Robertson Memorial Park.
A local resident reported that the park includes three large crosses, a statue of Jesus carrying a cross, a globe reading "City of Collins" above a picture of Jesus and a bible verse, a miniature church, and Christmas light figures, including Jesus walking on water. Some of the figures are featured in an annual "Christmas in the Park" light display, but remain up year round.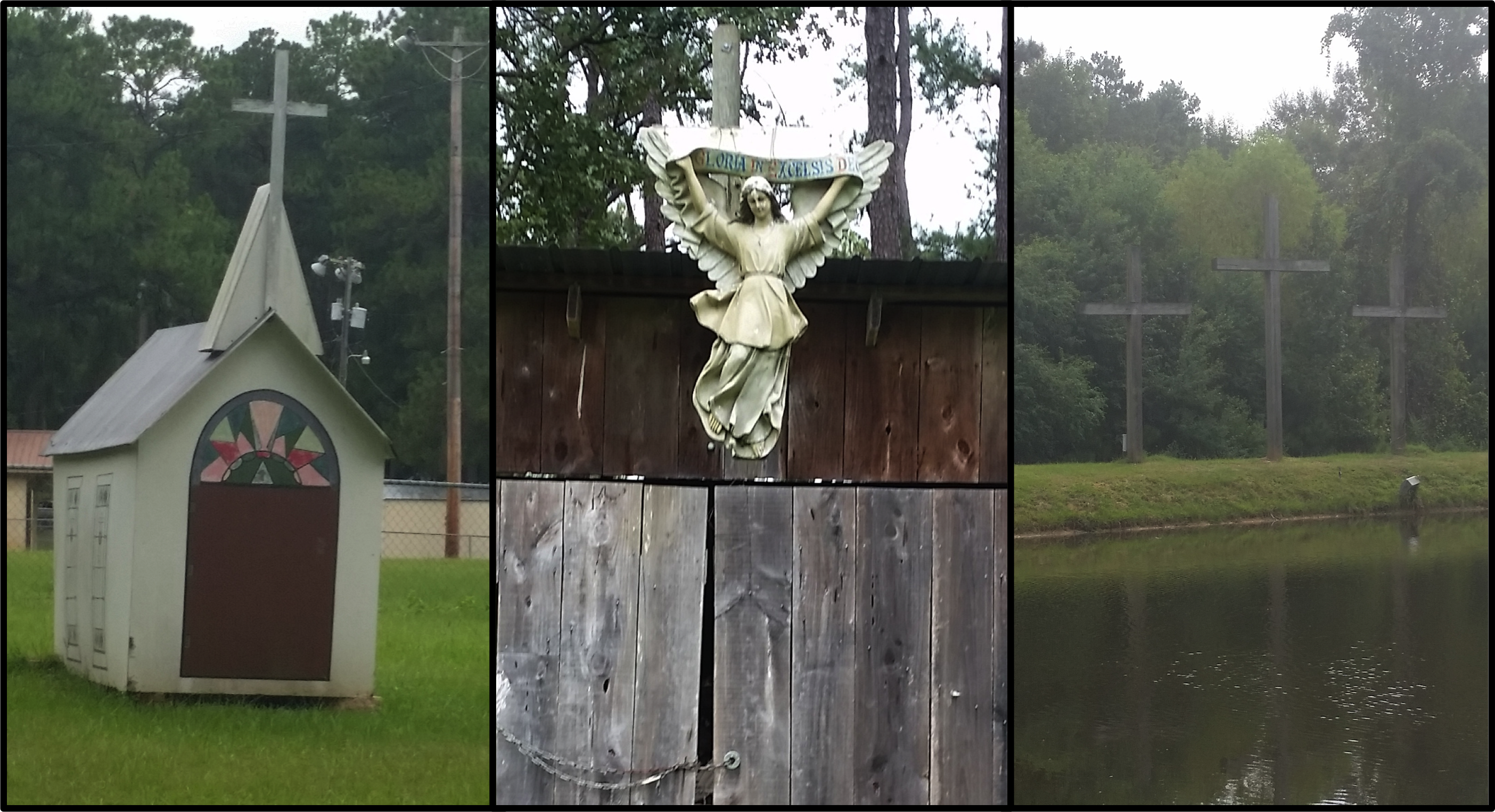 "All of the above religious displays are unconstitutional," wrote FFRF Staff Attorney Elizabeth Cavell in a letter to the city on Oct. 19. "The Establishment Clause prohibits government sponsorship of religious messages," she said, and in particular, "the religious significance of the Latin cross is unambiguous and indisputable."
"In its current state, Bettie C. Robertson Memorial Park is tremendously unwelcoming to non-Christian citizens," Cavell wrote. "Citizens of all faiths and no faith have an equal right to use city parks without being surrounded by symbols promoting any one religion. A city cannot have a 'Christian' park."
FFRF's letter concludes asking the city to immediately remove all religious displays from the park "to eliminate the appearance of government endorsement of religion."
FFRF is a national state/church watchdog with more than 23,000 members, including members in Mississippi.