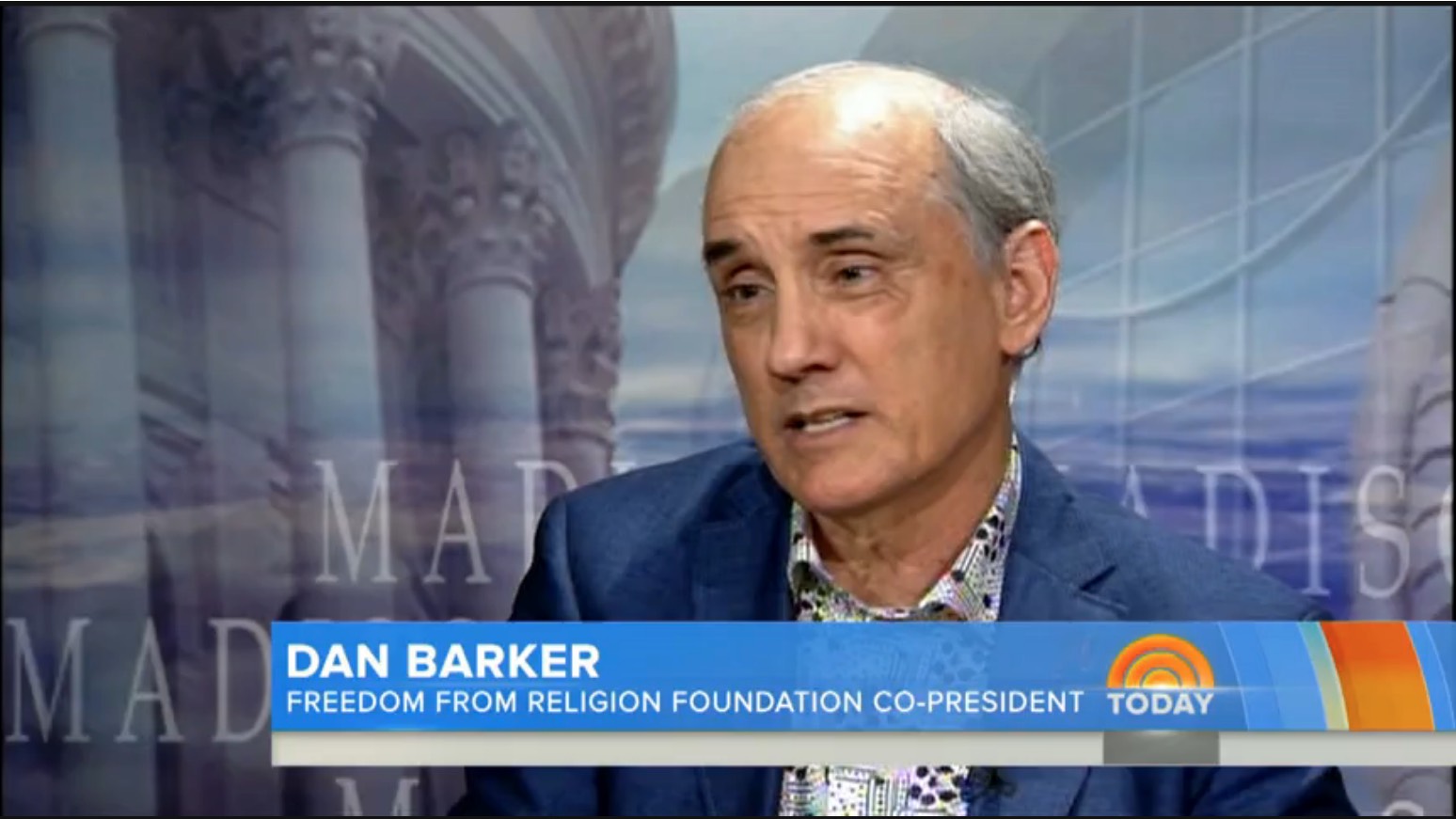 Thanks to the Freedom From Religion Foundation, students at Royster Middle School in Chanute, Kan. will no longer have to walk past a devotional painting of Jesus in their secular public school. FFRF took a complaint over the state/church violation from a local family.
FFRF Staff Attorney Andrew Seidel wrote Chanute Public Schools on August 20. The portrait was promptly removed the same day at the direction of incoming Superintendent Richard Proffitt.
"We were notified and we responded to stay in compliance," he said.
News reports indicate that "The Head of Christ," by evangelical Christian painter Warner Sallman, had been hanging in the hallway for decades. Some residents expressed displeasure at its removal. "Nobody else in the school seemed to be bothered by it," alum Cody Busby, a 22-year-old fur trapper and self-described "church kid," reportedly said. "There were only one or two evolution kids and they didn't seem to be bothered by it."
FFRF Co-President Dan Barker appeared on the Today show this morning to talk about FFRF's victory. "Courts have consistently ruled that pictures of Jesus and other religious iconography do not belong in a public school," he said.
FFRF's letter noted that it and the ACLU of Ohio had successfully sued Jackson Public Schools, Jackson, Ohio, over a copy of the same painting in a middle school in 2013. The school district paid $95,000 in damages and attorneys fees under a settlement.
FFRF thanks the Chanute Public Schools and Supt. Proffitt for the swift resolution of this constitutional violation.