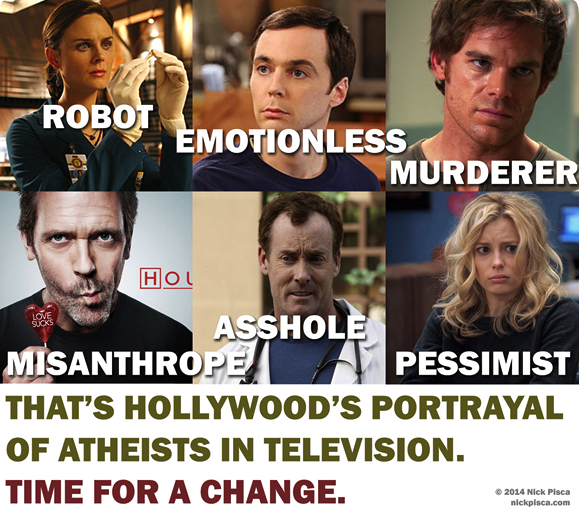 Calling all writers, producers, and funny freethinkers! The No God But Funny contest is looking for laughs. "Contribute to the downfall of civilization by writing a sitcom and/or producing a webisode that features a likeable atheist," for a chance to win $15,000 (for a sitcom) or $25,000 (for a produced webisode).
The contest, which is sponsored by the Center for Inquiry and the Freedom From Religion Foundation, seeks to promote a positive view of atheism. In this new golden age of television, it's high time a lovable atheist character took center stage.
There are two ways to win:
Writer's contest: Submit a written teleplay for a half-hour TV sitcom pilot, plus outlines for 11 more episodes.
Producer's contest: Submit a completed webisode for the internet, plus outlines for 11 more episodes.
The early-bird deadline to enter is fast approaching. Save $10 on the $40 entry fee by submitting your project by 12 midnight Pacific time on Feb. 12, 2015. The final contest deadline is May 1, 2015. For more information about the contest, visit the No God But Funny website.
FFRF would like to thank Life Member Pamela Koslyn for her generous donation of $6,000, which made this contest (her creative brainchild!) possible.