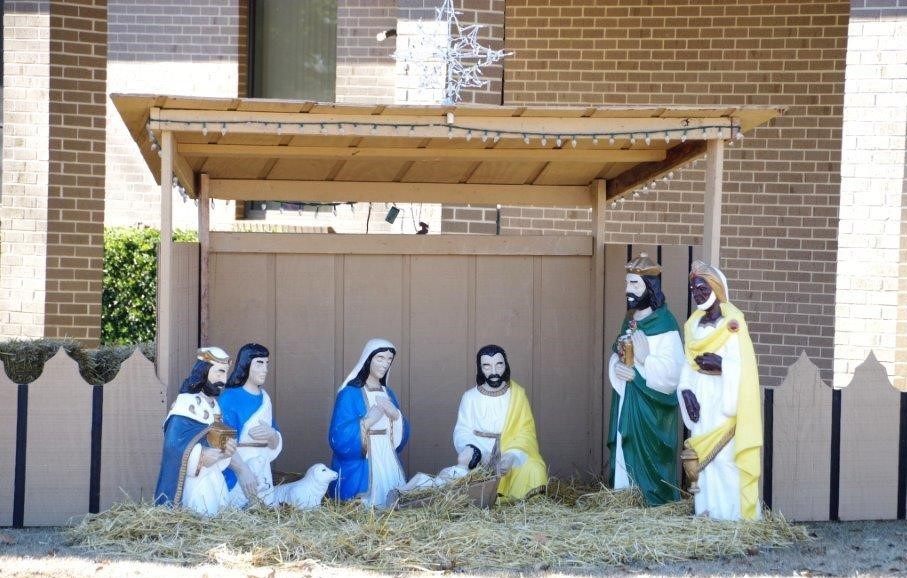 After a complaint from the Freedom From Religion Foundation — and some advice from the town attorney — the town council in Jay, Fla., this week declared a nativity scene "surplus property" and sold it to the local ministerial association to be displayed on private grounds.
Jay is a town of just 526 people in Santa Rosa County. The sale price was not announced.
The prominent, life-sized nativity scene inside a large shack reportedly had been put up by the town every year for nearly 40 years. After a local resident alerted FFRF to the display, Staff Attorney Andrew Seidel wrote the mayor: "It is unlawful for the town to maintain, erect, or host a holiday display that consists solely of a nativity scene, thus singling out, showing preference for, and endorsing one religion.
"Once the town enters into the religion business, conferring endorsement and preference for one religion over others, it strikes a blow at religious liberty, forcing taxpayers of all faiths and of no religion to support a particular expression of worship," continued Seidel, noting that there were "ample private and church grounds where religious displays may be freely placed."
A local news story confirmed that the town council wisely agreed, declaring the nativity scene surplus property and selling it to the Santa Rosa County Ministerial Association, which placed it on private property.
In 2012, FFRF notified the neighboring town of Century, Fla., that its nativity scene was unconstitutional. Century's mayor also auctioned off their nativity and several local churches erected it on church property, where, says FFRF, it belongs.
"We'd like to thank the 'wise men' and women of the town council for doing the right thing, and ensuring that everyone in Jay can visit city hall without feeling like an outsider in December. In addition to divesting the town of a divisive display, their action has added money to the tax coffers and that's always a plus," said FFRF Co-President Dan Barker.
FFRF is a national state/church watchdog with more than 21,500 members, including over 1,000 in Florida.