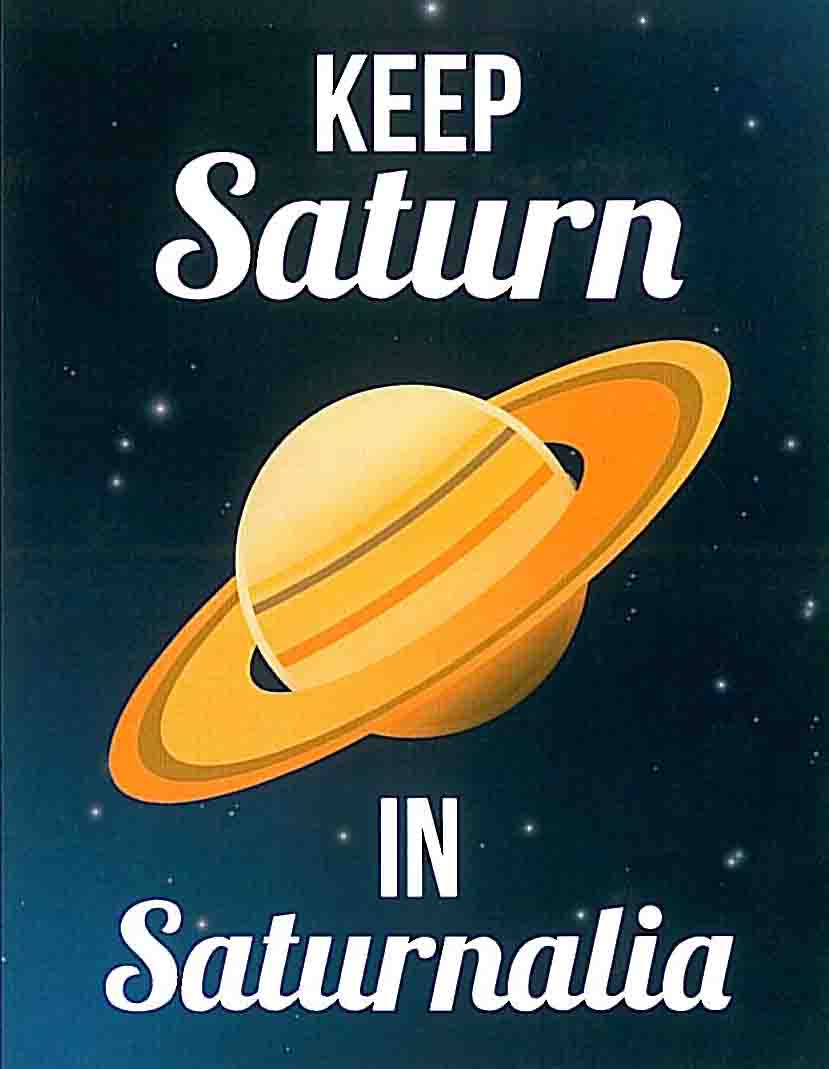 Want to fire a volley in the skeptics' annual War on Christmas while supporting FFRF's work in shoring up the state-church wall of separation? If so, feel free to shop till you drop as much as you care to at the Foundation's gift store to celebrate the upcoming winter solstice (the real reason for the season).
Go to ffrf.org/shop to see a full selection of freethought books (new and used), lapel pins, tote bags, music, solstice greeting cards, debaptismal certificates, lots of apparel, bookmarks, magnets, video DVDs, bumper stickers, bible warning stickers and nontracts (a "Heathen's Greeting" nontract explains the solstice).
"Most people think December is strictly for Christians and view the solstice as an intrusion, when actually it's the other way around," said Dan Barker, FFRF co-president and a former evangelical preacher. "People have been celebrating the winter solstice long before Christmas. We see Christianity as the intruder, trying to steal the natural holiday from all of us humans."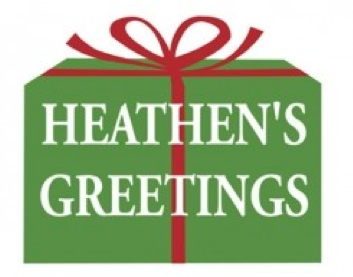 Solstice cards come in 14 attractive varieties. The newest design is "Keep Saturn in Saturnalia" (celebrated Dec. 17 in ancient Rome, when masters served their slaves at a public banquet). Cards feature natural beauty from the great outdoors, along with whimsy such as cartoonist Steve Benson's "Yes, Virginia . . . There Is No God!"
The message was first conceived for FFRF's billboard campaign in 2009. ClearChannel Outdoor took down six billboards in the Las Vegas, Nev., area shortly after they went up. The company's Scrooge-like reaction led Co-President Annie Laurie Gaylor to quip, " 'Tis the season for censorship. Who would have guessed there would be such delicate sensibilities in the city known for 'What happens in Vegas, stays in Vegas.'"
And yes, your "Heathen's Greetings" to family and friends can include Dan Barker's musical sentiments. "Adrift on a Star," featuring Dan and friends, is new this year. The title song is his arrangement of a Yip Harburg poem.
The album's showpiece is "Poor Little Me," a collaboration between lyricist Dan and Broadway icon Charles ("Annie," "Bye, Bye, Birdie") Strouse, an atheist who received FFRF's Emperor Has No Clothes Award in 2011.
So, as Dan would say:
O, ancient drums stop beating,
And superstitions fall!
It's time for Reason's Greetings,
For peace, goodwill to all.