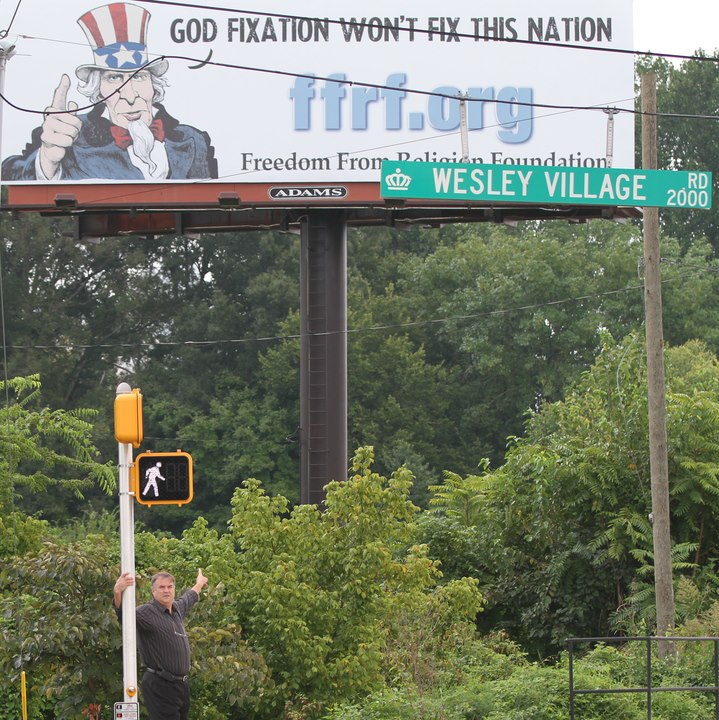 (A special thanks to FFRF member Florent Rizvanolli, pictured above.)
In time for the Democratic National Convention, the Freedom From Religion Foundation has placed a patriotic message with a secular twist on two prominent billboards in Charlotte, N.C. The billboard, drawn by editorial cartoonist Steve Benson, depicts Uncle Sam wagging his finger and warning: "God fixation won't fix this nation."

Those traveling from the airport to the convention will be treated to a highly visible view of FFRF's red-white-and-blue message on a 10x30-foot billboard on Interstate 77 north of Fifth Street. A hard to miss 14x48-foot billboard with the message is found near Charlotte's downtown, on the 1700 block of Freedom Drive, 900 feet west of Morehead Street.

FFRF put the same message up in Tampa for the benefit of this year's Republican convention. FFRF, a nonpartisan state-church watchdog, is continuing a tradition started in 2008, when it placed a billboard message saying "Keep religion out of politics" in Denver and Minneapolis for the national party conventions.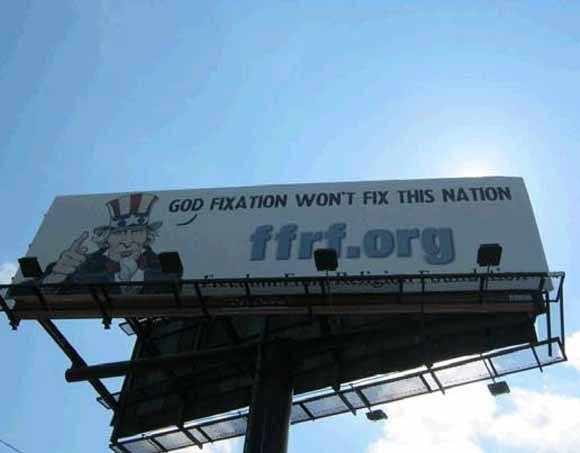 View FFRF's Aug. 31 press release for more information.