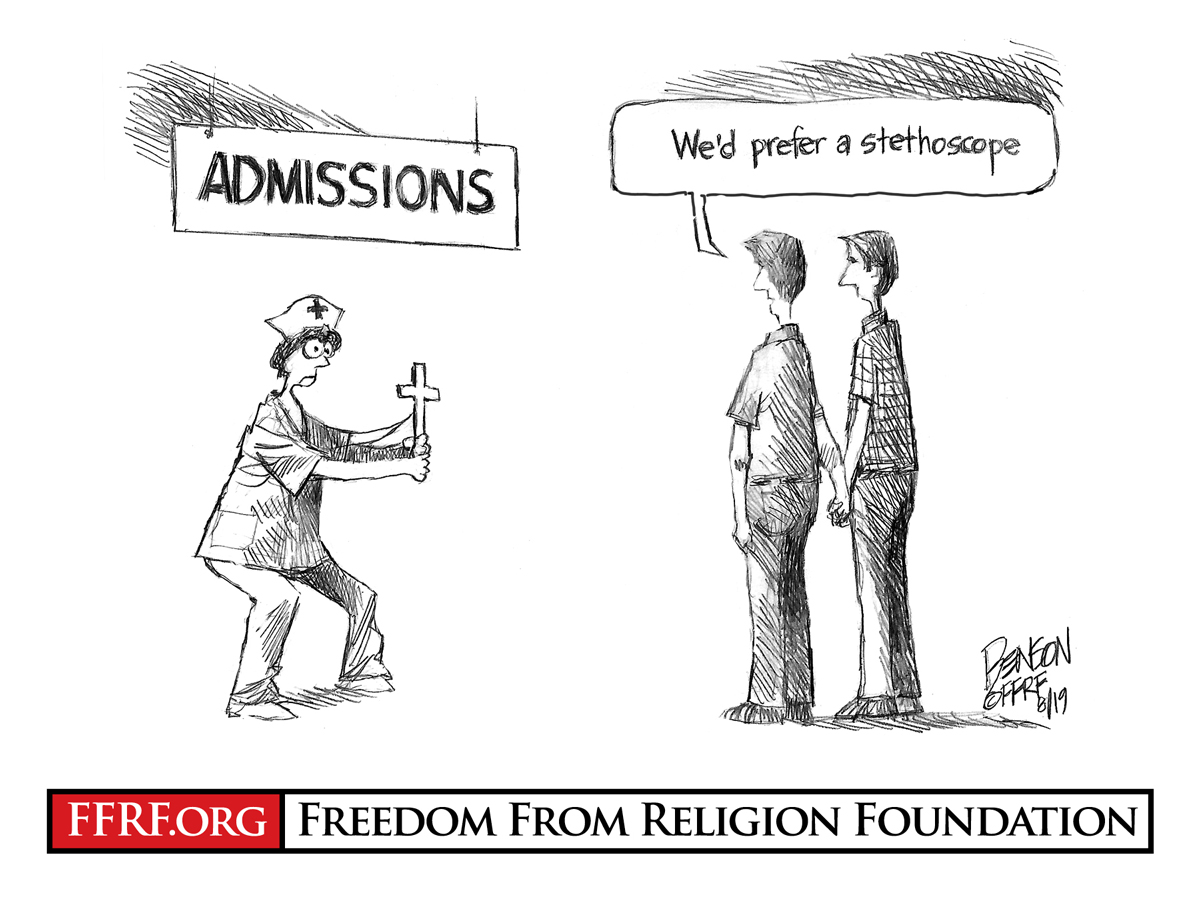 Montana lawmakers are using religion to threaten your safety! House Bill 303 has just passed the House and is on its way to the Senate. This bill will have sweeping consequences for health care in Montana. Please take a moment to urge your senator to vote against this bill!
HB 303 will allow medical professionals to refuse to offer potentially life-saving services based on their religious beliefs. Historically, this practice has caused members of the LGBTQ+ community to go without treatment after car accidents, leading to their deaths. The bill also grants exemptions for health insurance companies to stop covering medications and procedures, such as abortions and gender affirming care, based on personal beliefs. This bill completely disregards everything that medical professionals and insurance providers should stand for!
Please contact your senator right away to emphasize that this bill does not belong in Montana! You may either use the prompt provided, or customize it to voice your opinion as you see fit. For best results, please be succinct and polite.