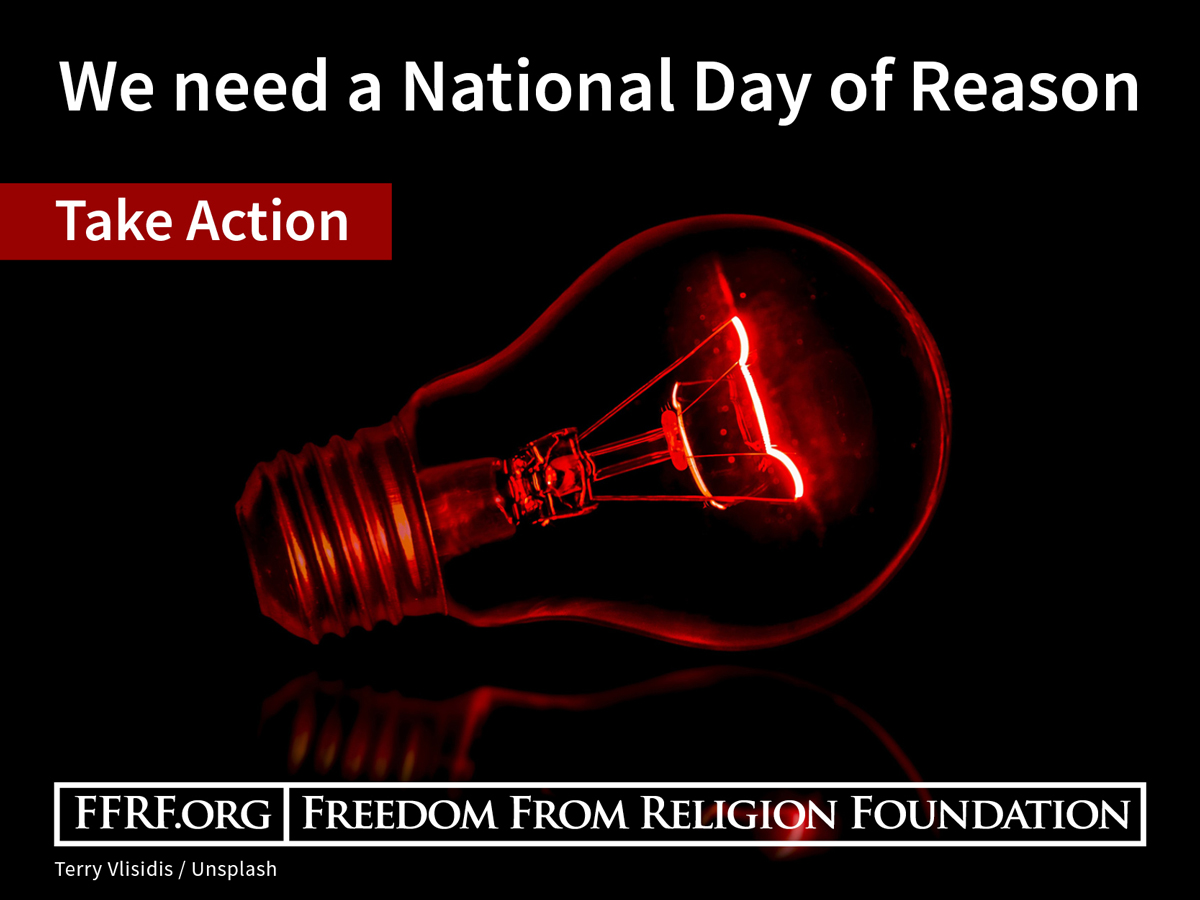 In the last year, we have seen a global pandemic claim the lives of more than half a million Americans, extreme weather and environmental disaster brought on by a warming planet, and unprecedented attacks on our secular democracy. Now more than ever, reason — not prayer or superstition — must guide us as we work to solve the complex challenges we face.
Please use this opportunity to remind lawmakers that reason and fact-based public policy form our only tenable path forward and join FFRF in calling on Congress to establish a National Day of Reason.
Led by Rep. Jamie Raskin, co-chair of the Congressional Freethought Caucus, a number of national legislators are championing a resolution proclaiming Friday, May 7, as an annual National Day of Reason. Other sponsors include Reps. Jared Huffman, Mark Pocan, Eleanor Holmes Norton, Jerry McNerney and Pramila Jayapal, all Congressional Freethought Caucus members.
This resolution, House Resolution 357, recognizes the central importance of reason in the betterment of humanity and makes clear the practical implications of straying from evidence-based policy by reminding us that "irrationality, magical and conspiratorial thinking, and disbelief in science have undermined the national effort to combat the Covid-19 pandemic, contributing to the deaths of more than 555,000 people in the United States."
Read FFRF's full statement in support of the National Day of Reason.
Click on the red "Take Action" link below to use our simple, automated system to contact your U.S. representative and urge them to become a co-sponsor of the resolution calling for a National Day of Reason. If your representative is already a co-sponsor, make sure to instead thank them for their leadership. Personalized messages are always the most impactful (simply edit our automated message to place your stamp on it).