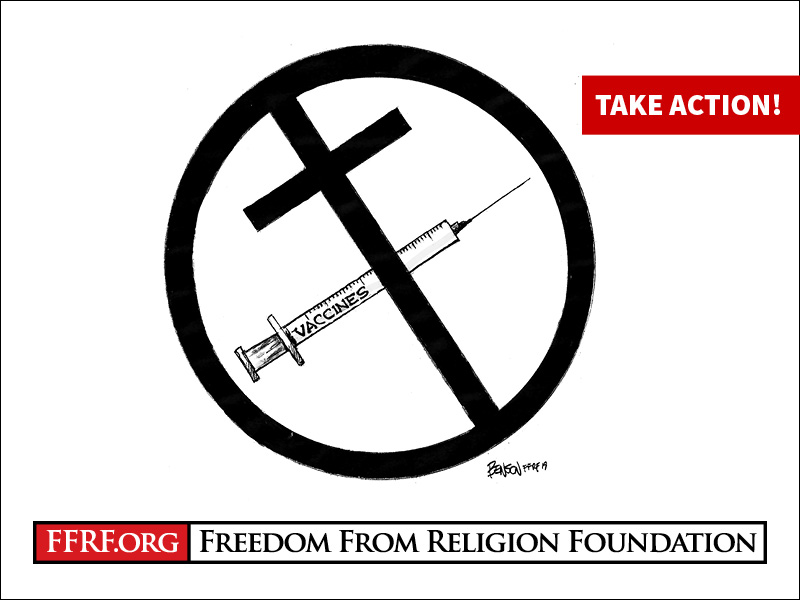 The Tennessee Legislature is advancing two extremely dangerous bills that would expand religious exemptions for the Covid-19 vaccine, putting innumerable Tennesseans and Americans at risk. Please take action today to urge lawmakers to oppose these misguided bills.
The first, HB 13, would completely do away with any vaccine requirement. The second, HB 10, would overturn an existing "epidemic exemption" to the state's nonmedical vaccine exemption.
These bills would allow religious beliefs to interfere with attempts to achieve herd immunity against Covid-19 and would lead to vulnerable Tennesseans dying when we have the means to prevent it. The current epidemic exception to the religious opt-out exists for good reason and overturning it in the middle of a pandemic that continues to threaten lives and our entire health care system is obviously misguided.
The Tennessee House Health Subcommittee will hold a hearing on these bills TOMORROW, Tuesday, Feb. 16, at noon local time. Please use our simple, automated system to contact the members of this subcommittee and urge them to vote no on HB 10 and HB 13. Feel free to use or adapt the talking points suggested or write your own. Personalized messages are always the most effective.
TAKE ACTION