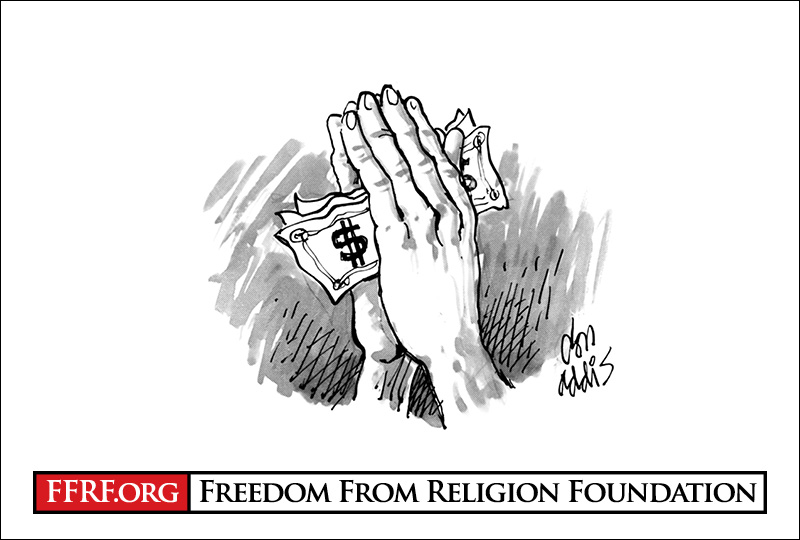 Religious institutions seem to be always seeking favorable official treatment.
The Indiana Legislature is considering a bill that would allow unscrupulous churches to more easily dodge property taxes. Under current Indiana law, when churches acquire property, they have to certify that they are using this property "for religious worship" in order to secure a tax exemption. If this bill becomes law, the burden would shift to the Indiana government, opening the door to widespread fraud, since it's virtually impossible for the government to affirmatively prove that a property is not being used for religious worship.
This new rule would only apply to church-owned property and only applies to religious worship, meaning secular nonprofits and non-worship exempted use of the property (charity, feeding the homeless, etc.) would not be able to take advantage of this exemption. This bill (HB 1353) thus favors religious worship and favors churches over secular nonprofits.
The Indiana House Ways and Means Committee has a hearing scheduled on this bill this Wednesday, Feb. 3, at noon. Please use our simple, automated system to contact all members of the House Ways and Means Committee and urge them to oppose this bill. Feel free to use or adapt the talking points provided or write your own!