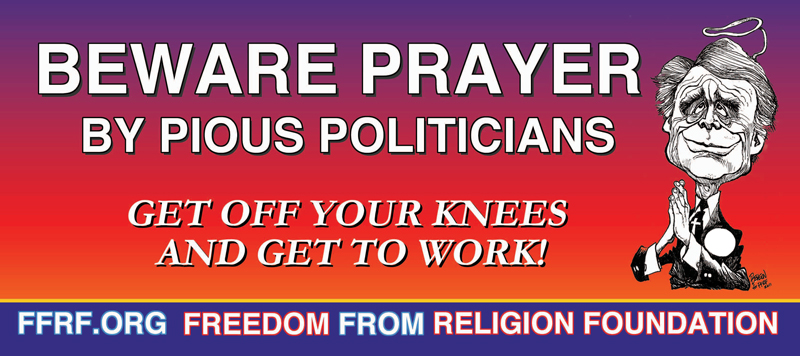 After months of downplaying COVID-19 and refusing to implement a mask mandate to curb its spread, Gov. Kevin Stitt is now calling on citizens to "fast and pray" for victims of the pandemic.
Tell Gov. Stitt that establishing an "Oklahoma Day of Fasting and Prayer" is an unacceptable religious use of his public office and to instead embrace science and reason-based policy to combat the pandemic.
Not only is it an abuse of power for Stitt to use his public office to promote his personal religion, it is unnecessary and divisive at a time when we need to come together to combat this public health crisis.
Click on the red "Take Action" link below to use our automated system to call or email Stitt's office to oppose his prayer proclamation. Feel free to use or adapt the talking points provided. Personalized messages are always the most effective. For best results, be concise and polite.