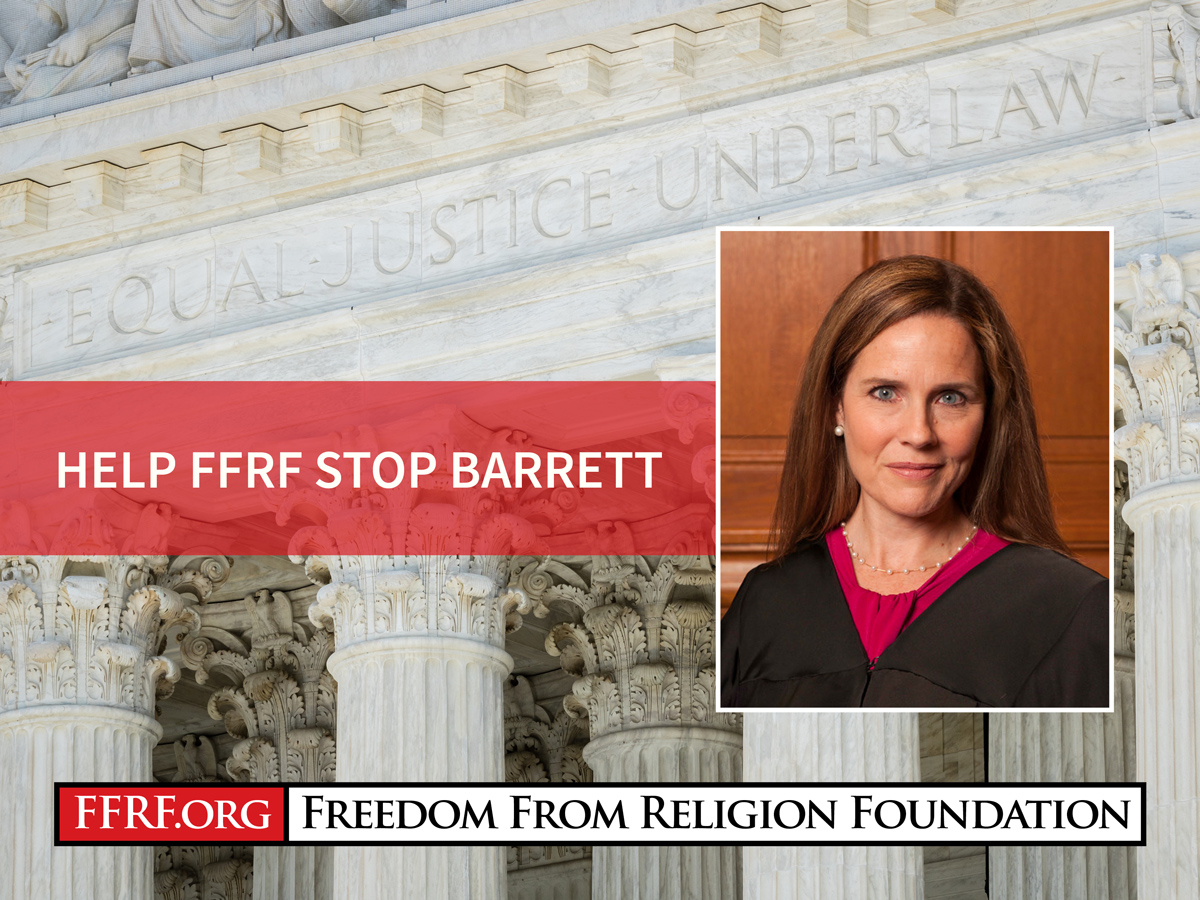 Many of you have contacted FFRF to say you want to do more to stop the confirmation process of Amy Coney Barrett. FFRF supporters already have made hundreds of phone calls and sent thousands of emails to Senate offices, so we have another option for you: Making Patch-Through Calls, working with one of our allied partners: National Equality Action Team - NEAT.

To sign up: go here.

If you join this program, you'll automatically be able to call favorable constituents in critical states (North Carolina, Iowa, Maine etc.), explain why Barrett must be stopped, then immediately and automatically connect the constituent with their senators' offices. It's just like phone banking that many of you have done before, and it allows citizens to take direct and immediate action.

Once you have signed up for a shift, NEAT will send you more information via email about online training, which takes about 20 minutes to complete. You'll learn how to use the auto dialer and scripts for the campaign. After you have completed the training, NEAT will send you the log-in information for the autodialer. NEAT also has a telephone number you can call or text if you need help during this process.

This is one of the most effective advocacy tools you can use. Senate offices pay close attention to phone calls. You can help motivate and inspire fellow citizens to take an easy and effective action to make sure all of our voices are heard during the Supreme Court nomination.

Can you join this campaign? If so, go here.
P.S. You will be working with NEAT, an allied organization. This is not a project FFRF is managing, but we are helping to sponsor and promote it.