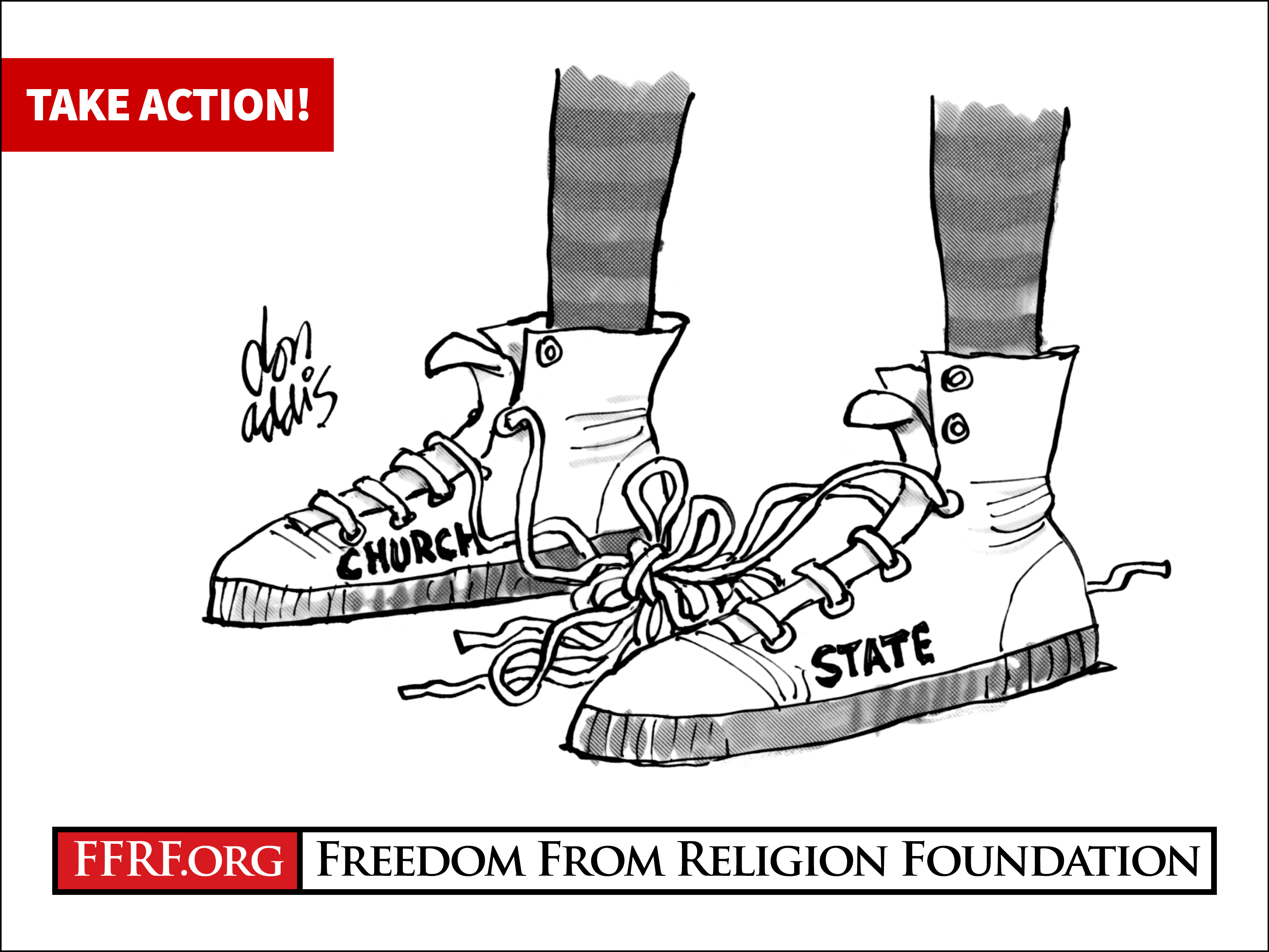 The Trinity County Board of Supervisors recently voted to place "In God We Trust" in its public meeting room in Weaverville, Calif. After being contacted by constituents who oppose this, Supervisor Jeremy Brown has asked the board to reconsider this vote at its next meeting on Tuesday, Aug. 18.
Please contact the board and let them know your opposition to placing "In God We Trust" on a government building, asking them to ensure that Trinity County residents are not subject to government-sponsored proselytizing.
While politicians claim that these laws are intended to showcase the national motto or inspire patriotism, it is clear that their true purpose is to peddle religiosity to a captive audience. These laws are about advancing the Big Lie that the United States was "founded on God" or Christianity, dismantling the wall between religion and government. The motto "In God We Trust" is inaccurate, exclusionary and aimed at brainwashing American schoolchildren into believing that our nation is a theocracy.
Read FFRF's letter to the board of supervisors opposing the "In God We Trust" display.
Click on the red "Take Action" link below to be connected to the Trinity County Board of Supervisors contact form. Feel free to use or adapt the talking points below. Personalized messages are always the most effective way to engage lawmakers!
TALKING POINTS
As an area resident, I urge the board to reconsider its previous vote and not display "In God We Trust" on its property. The motto is inaccurate and exclusionary. Not only is requiring this to be displayed on public buildings inappropriate as it violates the constitutional principle of state/church separation, the phrase itself is not representative of Trinity County community members, many of whom do not believe in the Christian god. Thank you for your time and attention to this concern!