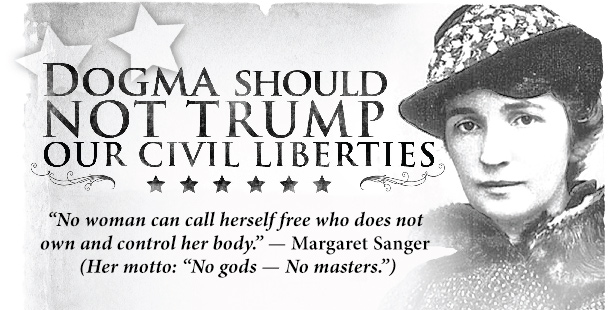 A bill is being considered in the Missouri Legislature that would outlaw abortion after the detection of a fetal heartbeat, which is before most people even find out they are pregnant.
If passed into law, HB 126 would become one of the most restrictive abortion laws in the country, banning abortion after as early as six weeks of pregnancy.
Ominously named "heartbeat bills," which have been introduced and voted down in several states across the country, are punitive and fueled by the religious dogma that "life begins at conception."
The right to choose is not only a right of privacy, but of conscience. We need your help to stop HB 126 in its tracks. Please use our automated system to contact the members of the Missouri House Committee on Children and Families and ask them to vote this bill down at the bill's hearing tomorrow morning at 8 a.m.