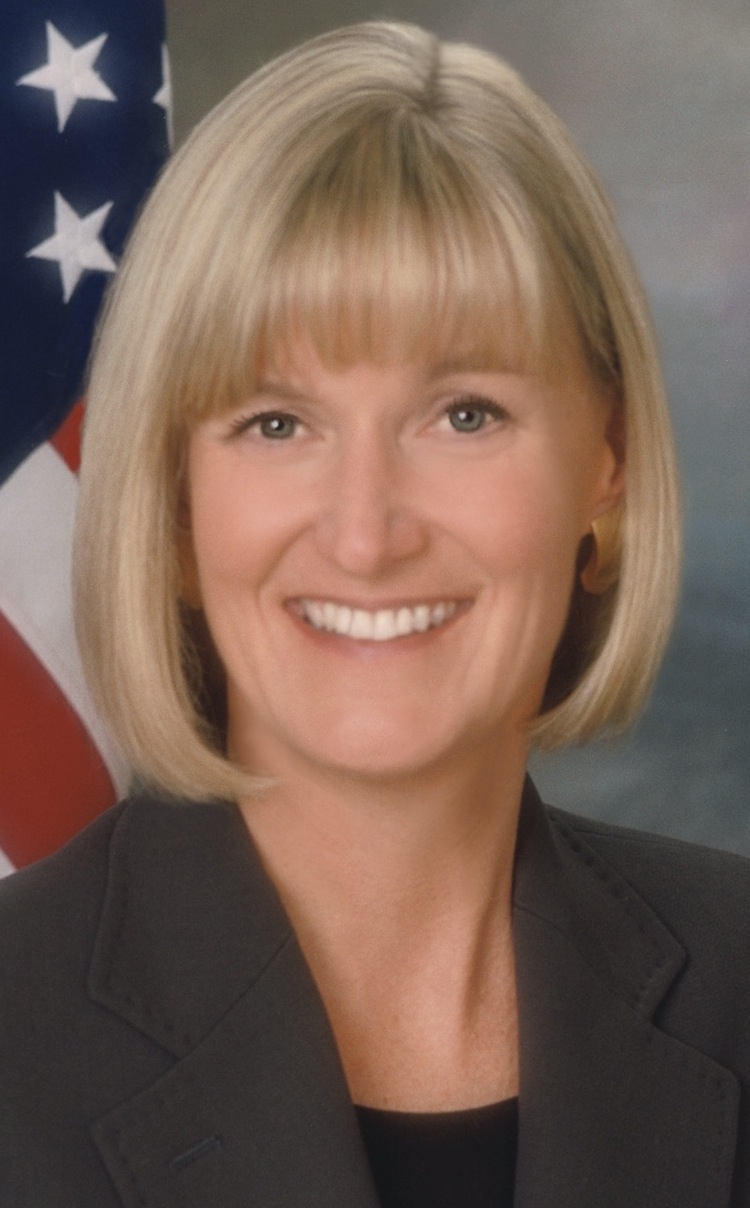 Wisconsin Lt. Gov. Barbara Lawton is the latest addition to the roster of distinguished speakers and guests at FFRF's national convention. The 33rd annual conference is Halloween weekend, Oct. 29-31, in the Foundation's hometown of Madison, Wis., at the Concourse Hotel, one block from the State Capitol.
Lawton, who is the state's first elected female lieutenant governor (serving since 2003), will speak Friday night after the welcome from FFRF Co-Presidents Annie Laurie Gaylor and Dan Barker. Lawton has been active in "green economy" and women's health issues and chairs the Wisconsin Arts Board.
Also added to the program are two high school teachers from Madison, Kirk Mefford and Aaron Blom, who teach science and math, respectively. They're the faculty advisers to FFRF's West High School chapter, aka "the most hated U.S. public high school club."
Another addition is Madison graphic artist Mike Konopacki, who will be mounting a display of some specially altered "altars." He has been drawing editorial cartoons for the labor movement since 1978. Konopacki is co-author and illustrator of Howard Zinn's graphic edition of A People's History of American Empire.
Please reserve your hotel room directly with the Concourse Hotel, 1 West Dayton St., 1-800-356-8293, identifying yourself as part of the convention to receive a rate of $132 single, double, triple or quad, plus tax. The hotel reservation cutoff is Oct. 6, but rooms move fast.
Other confirmed speakers:
• Linda Greenhouse, a Pulitzer Prize winner who reported on the U.S. Supreme Court for 30 years for The New York Times during a 40-year career. Her speech is titled "Monumental Questions for the Supreme Court."
• Ayaan Hirsi Ali, who will accept the Emperor Has No Clothes Award. Ayaan, author of the poignant memoir Infidel, has a new book, Nomad.
• Julia Sweeney, actress, comedian, "Saturday Night Live" alum and bigtime crowd pleaser, has written and performed the acclaimed and brilliant "Letting Go of God," now a movie, about her odyssey from Catholic school girl to atheist.
• Dan Barker will be joined by Pulitzer Prize–winning editorial cartoonist Steve Benson of the Arizona Republic to put on their evolvng "Tunes 'n 'Toons" — an irreverent look at religion in the news. They mix Steve's cartoons and Dan's music into a unique, biting and entertaining revue.
• Eric Workman, who is FFRF's 2010 Thomas Jefferson Youth Activist Award recipient. Eric, valedictorian at Greenwood High School in Greenwood, Ind., successfully sued to halt illegal prayers at his high school graduation ceremony. He will be attending Indiana University at Bloomington to pursue a B.S. in biochemistry and ultimately, an M.D. He addressed the legal issue in his valedictory, pointing out the school violated the law when it asked students to vote on whether to host prayers at graduation.
• Foundation staff attorneys Rebecca Markert and Patrick Elliott with litigation attorney Richard L. Bolton will answer questions at a legal panel discussion Saturday morning.
The convention starts with early-bird registration at mid-afternoon on Friday at the Concourse, second-floor lobby. Complimentary appetizers will be served and informal video rooms/workshops will be announced.
(In response to queries: Sorry, FFRF cannot conduct tours at its historic building in downtown Madison. Membership has grown and we can no longer accommodate the numbers at our modest office. But a virtual tour will be available via video at the convention, and staff will meet, greet and serve appetizers at the hotel starting at 3 p.m. Friday instead.)
The convention opens at 7 p.m. Friday (dine on your own). Registration remains open throughout the convention. A complimentary dessert reception will end the evening.
The program will resume Saturday morning after an optional nontraditional "Non-Prayer Breakfast" ($25, including 19% gratuity and 5.5% sales tax). Breakfast menu: Scrambled eggs, roasted potatoes, bacon, fresh fruit with berries, juice, breakfast pastries, coffee and tea — with veggie alternative to bacon.
There's a break from noon to 2 p.m., offering a chance to dine at Madison's many nearby restaurants, visit the Capitol, shop on State Street, tour the Overture Center and the Frank Lloyd Wright Convention Center or visit the University of Wisconsin-Madison campus.
The Saturday banquet dinner ($45, including 19% gratuity and 5.5% sales tax) is a choice of oven-roasted, herb-marinated chicken breast (with Parmesan orzo and tomato Madeira cream sauce) or vegetarian spinach ravioli. Both meals include salad, rolls, coffee, tea and chocolate mousse.
The convention is followed on Sunday morning by the annual business meeting for members and a Board of Directors meeting, which adjourn by noon.