Tribute to Anne Nicol Gaylor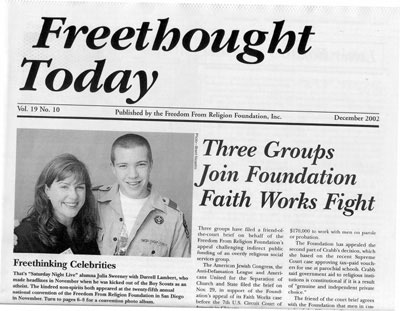 Michael Hakeem:
"FFRF won a decision at the 7th U.S. Circuit Court of Appeals ruling direct subsidy to parochial schools unconstitutional in 2000."
"FFRF took and won the first fully adjudicated federal lawsuit challenging direct funding of a faith-based agency, Faith Works of Milwaukee, in 2002."