Tribute to Anne Nicol Gaylor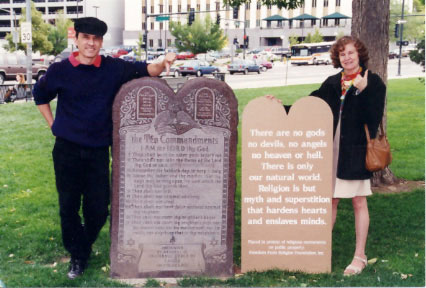 Dan Barker and Anne Gaylor in Denver at the site of one of the Foundation's challenges of Ten Commandments on public property.
Attorney Robert Tiernan, who brought the Colorado challenge and several others for the Foundation, sent this note:
"To Anne Nicol Gaylor: The most thoughtful, supportive, understanding and best client I have ever represented in my 45 years of practicing law. It has been a wonderful experience."