Tribute to Anne Nicol Gaylor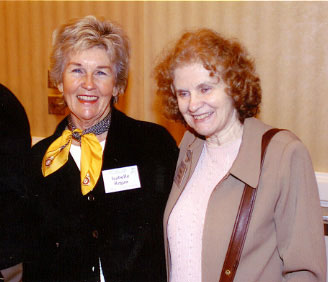 Photo by Brent Nicastro
Now we have some kind friends here in person to say a few words about Anne.
CONNIE THREINEN is a longtime feminist-atheist, the great grand niece of Margaret Fuller, chaired the Wisconsin Women's Network for many years and today is chair of the Madison Institute.
ISABEL REGAN. Anne and Isabel met when they were 12 and 13, and although they both look far too young for this to be true, have known each other for 66 years. Isabel, a member of the Foundation, is retired from work with VA hospitals, and most kindly flew in from Calif. to speak and to volunteer at the conference.