Tribute to Anne Nicol Gaylor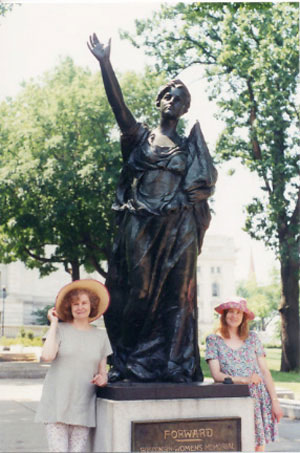 In 1995, Anne got in the petition-writing business again, to save "Miss Forward" (embodying Wisconsin's state motto, "Forward!") one of the few public pieces of sculpture of, by and for women, on the grounds of the Wisconsin State Capitol.
With State Sen. Fred Risser sounding the alarm, we spearheaded a successful petition drive with a coalition of feminists and preservationists. Today you can see Forward in front of State Street, moved from her original perch, but recast for posterity.