Tribute to Anne Nicol Gaylor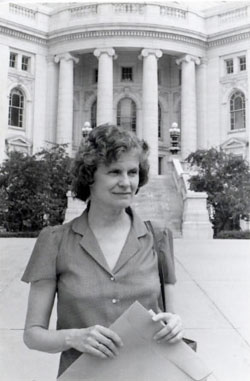 I have a letter from another Anne, Anne Treseder, a member of the Foundation almost since its inception, who works today as an attorney in San Francisco. To quote Anne Treseder:
"Most of you probably know Anne Gaylor as a leader in the fight to separate Church and State. You may not know that before she took up this cause, she was a pioneer in the efforts to get both Church and State out of women's reproductive lives.
"Her phone number became a lifeline for thousands of women. Anne was the sweet, calming voice at the other end of the line.