Many faces make enlightenment work
FFRF's myth-dispelling and uniquely positive "Out of the Closet" billboard/bus sign campaign debuted in a Madison, Wis. in October 2010. (Scroll down to find archive of Madison billboards.)
If you are interested in working with FFRF to bring this campaign to your area, please contact Annie Laurie Gaylor at 608/256-8900.
I'm Secular and I Vote Campaign 2022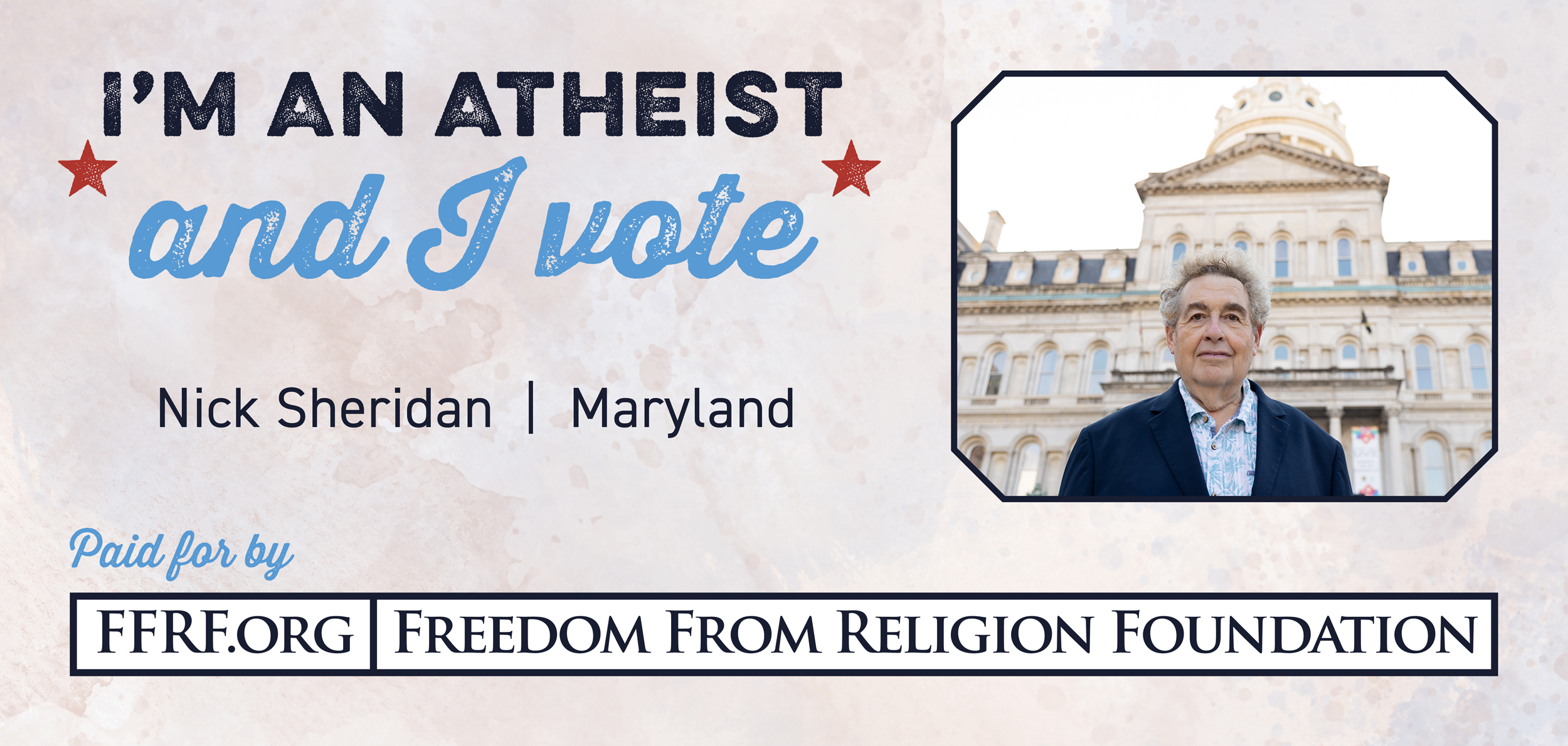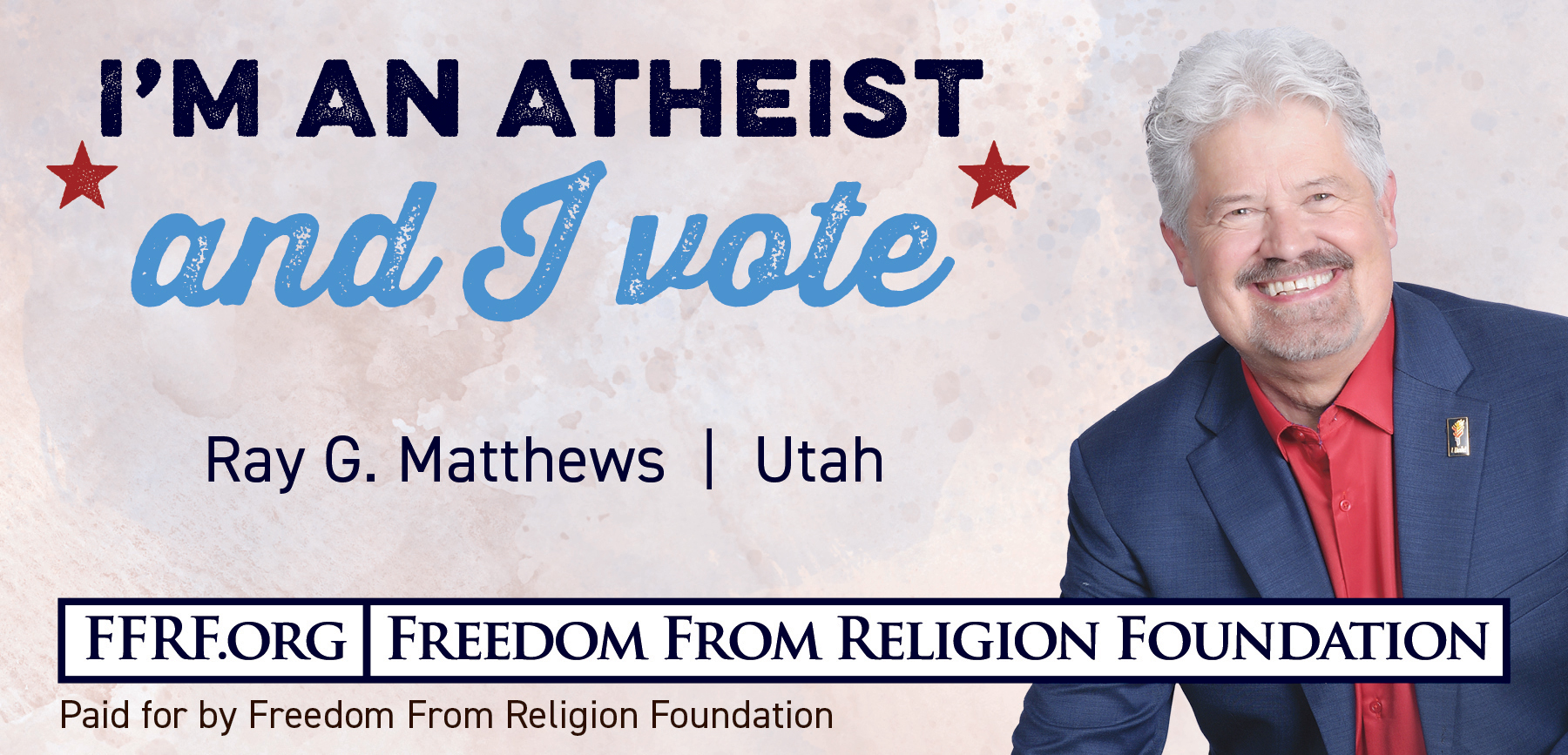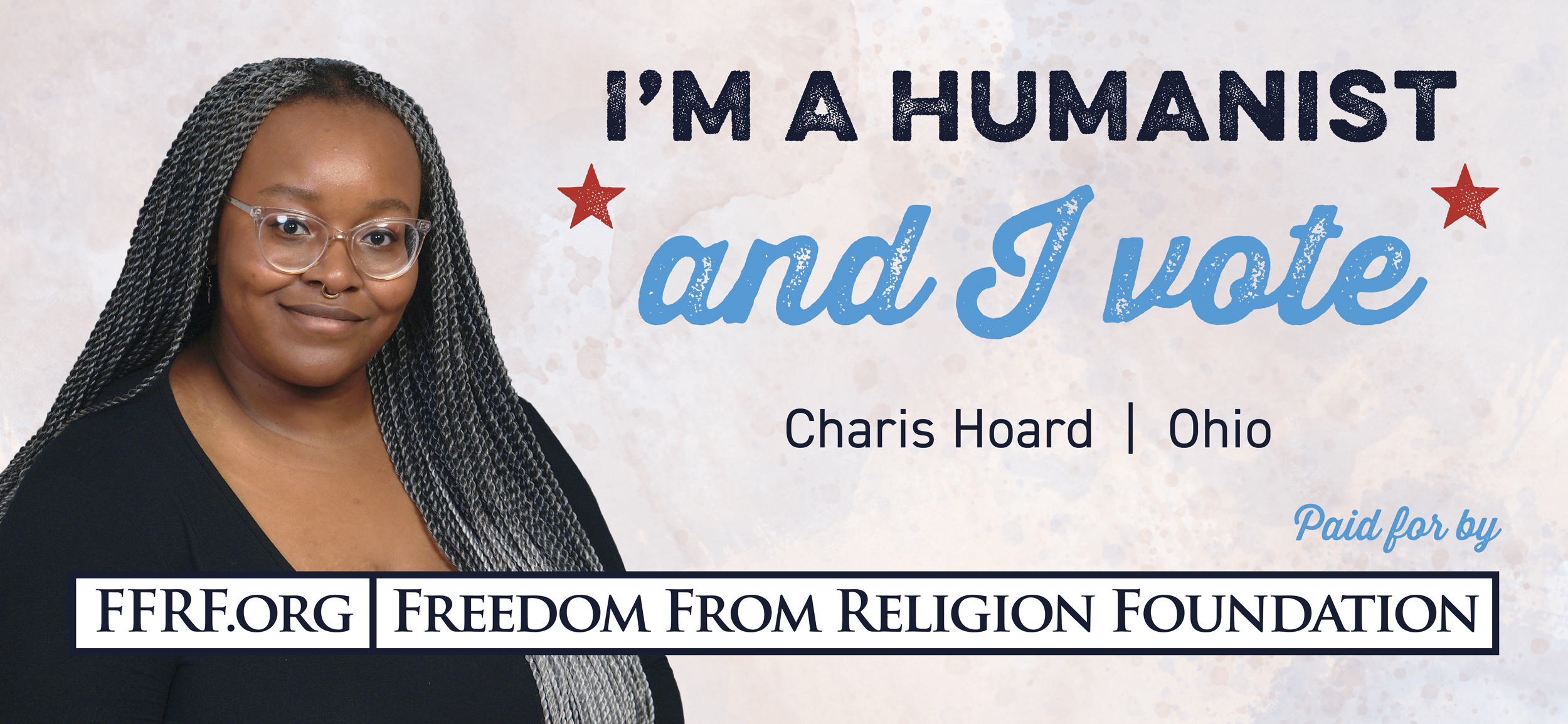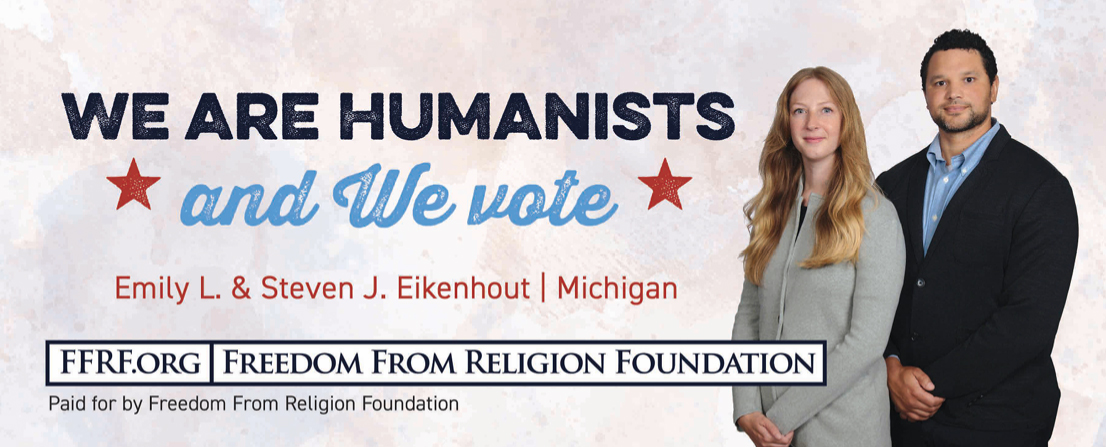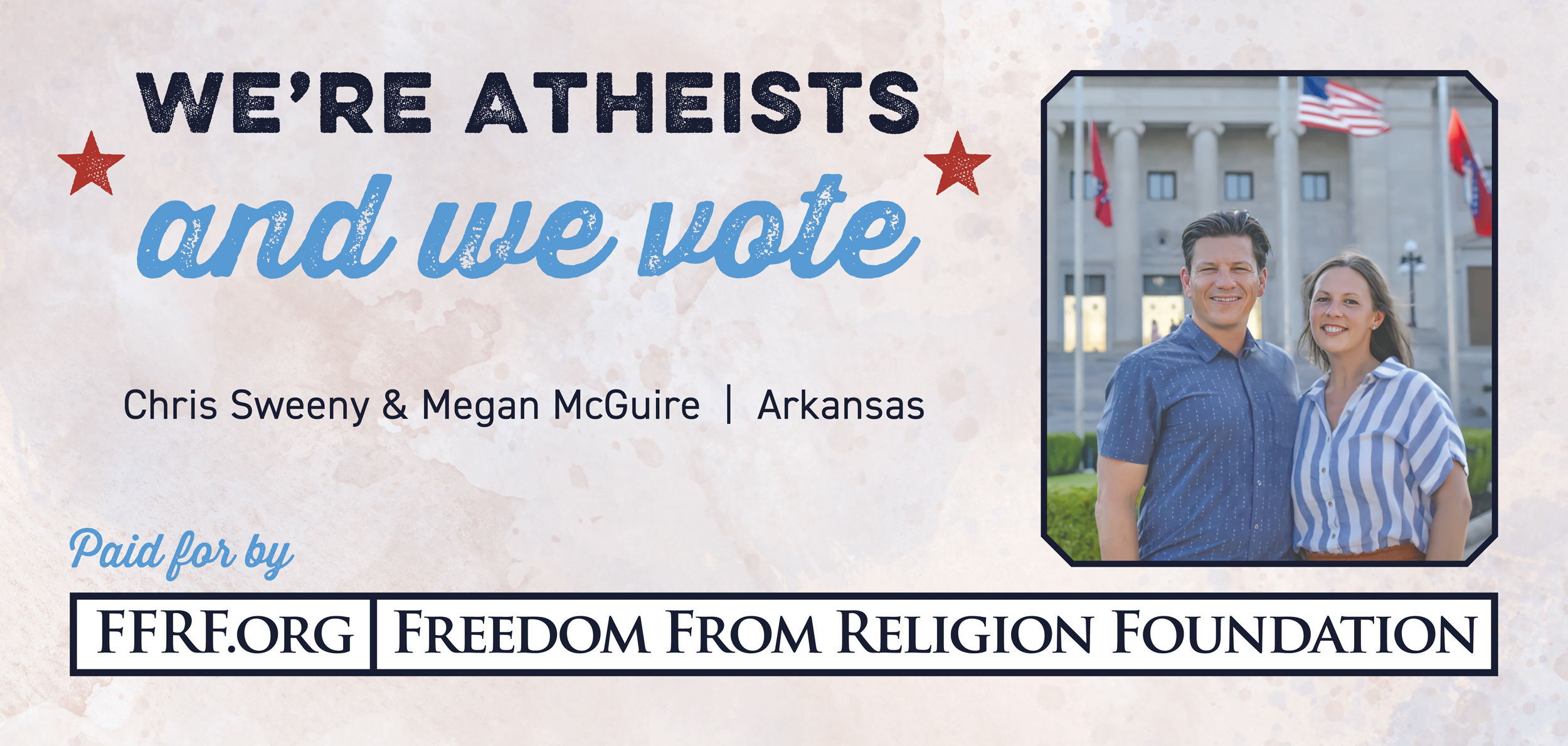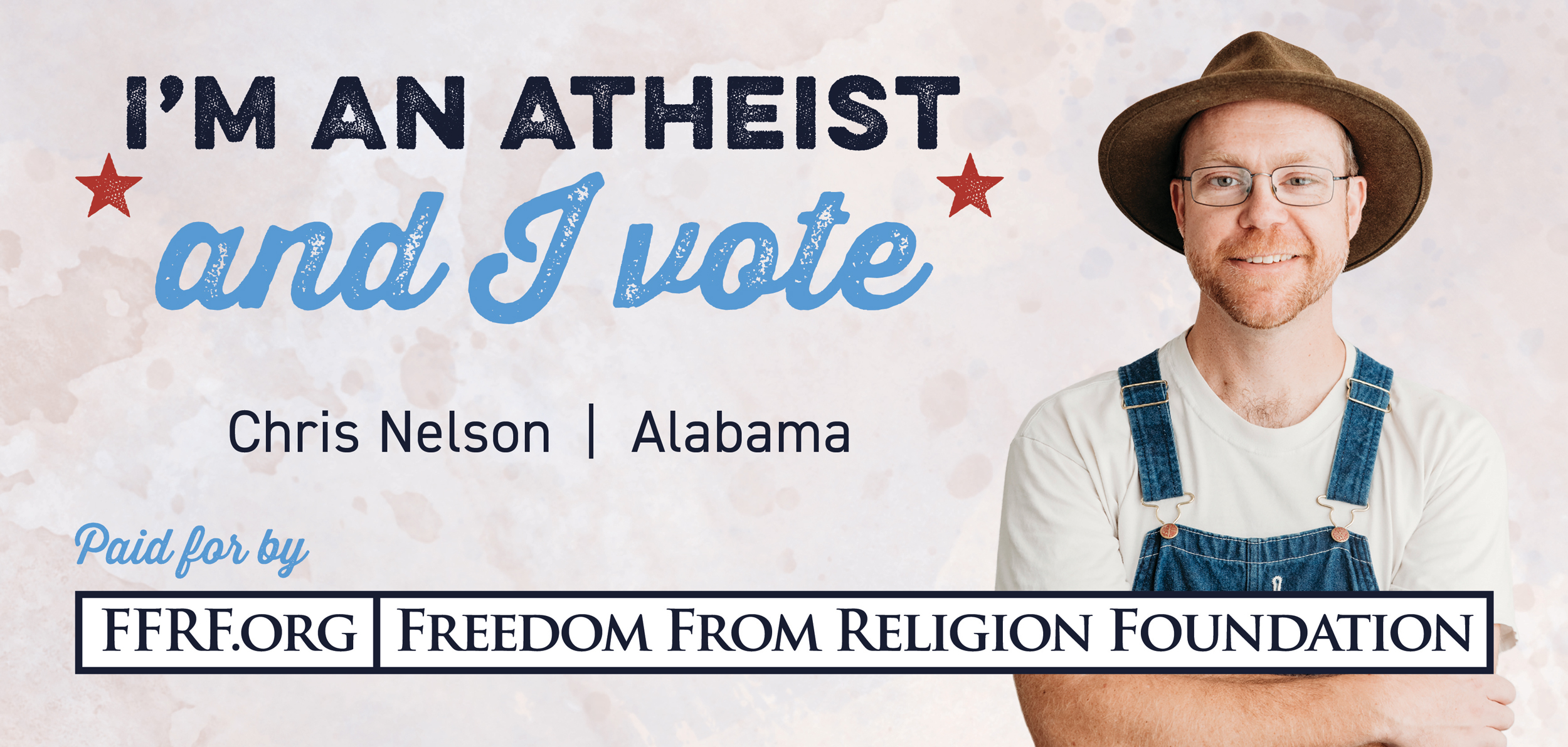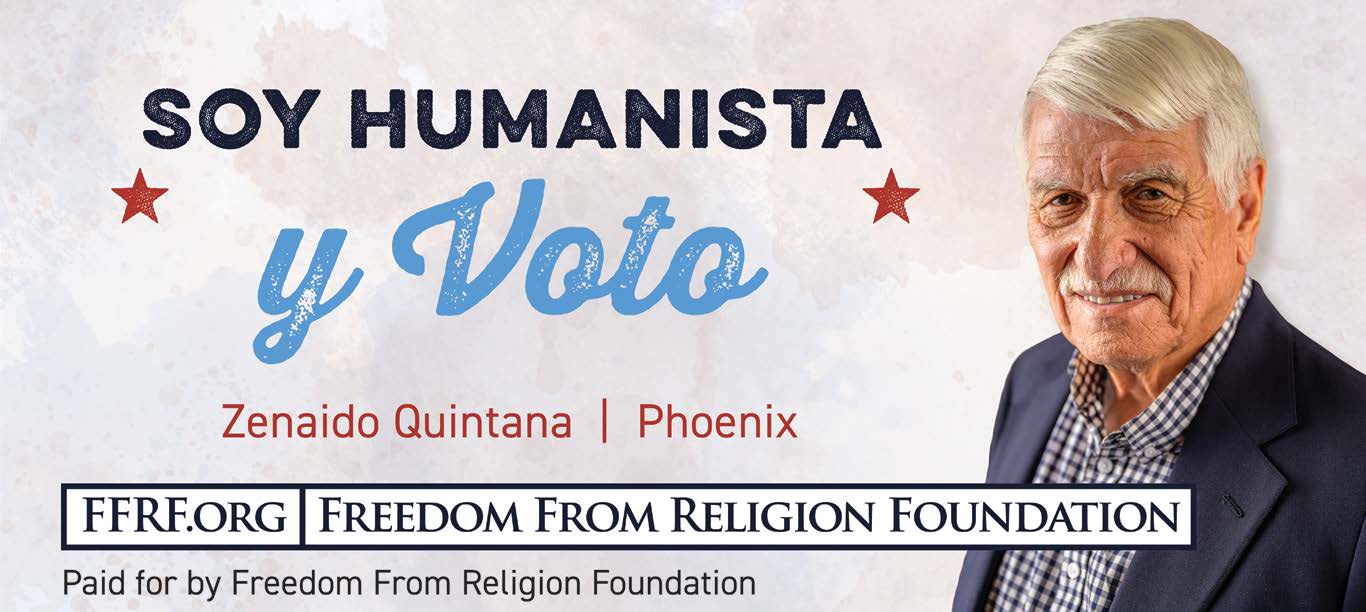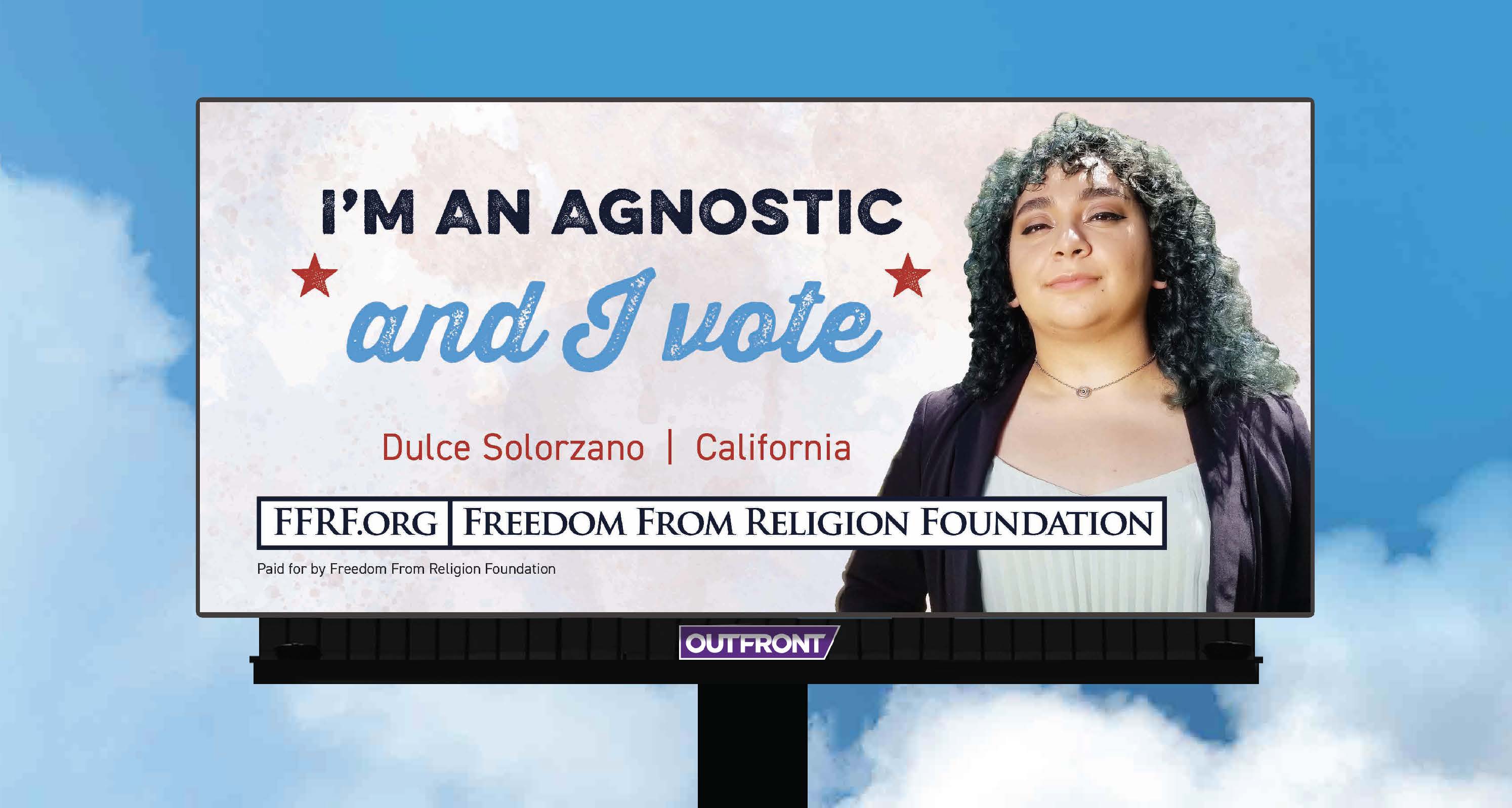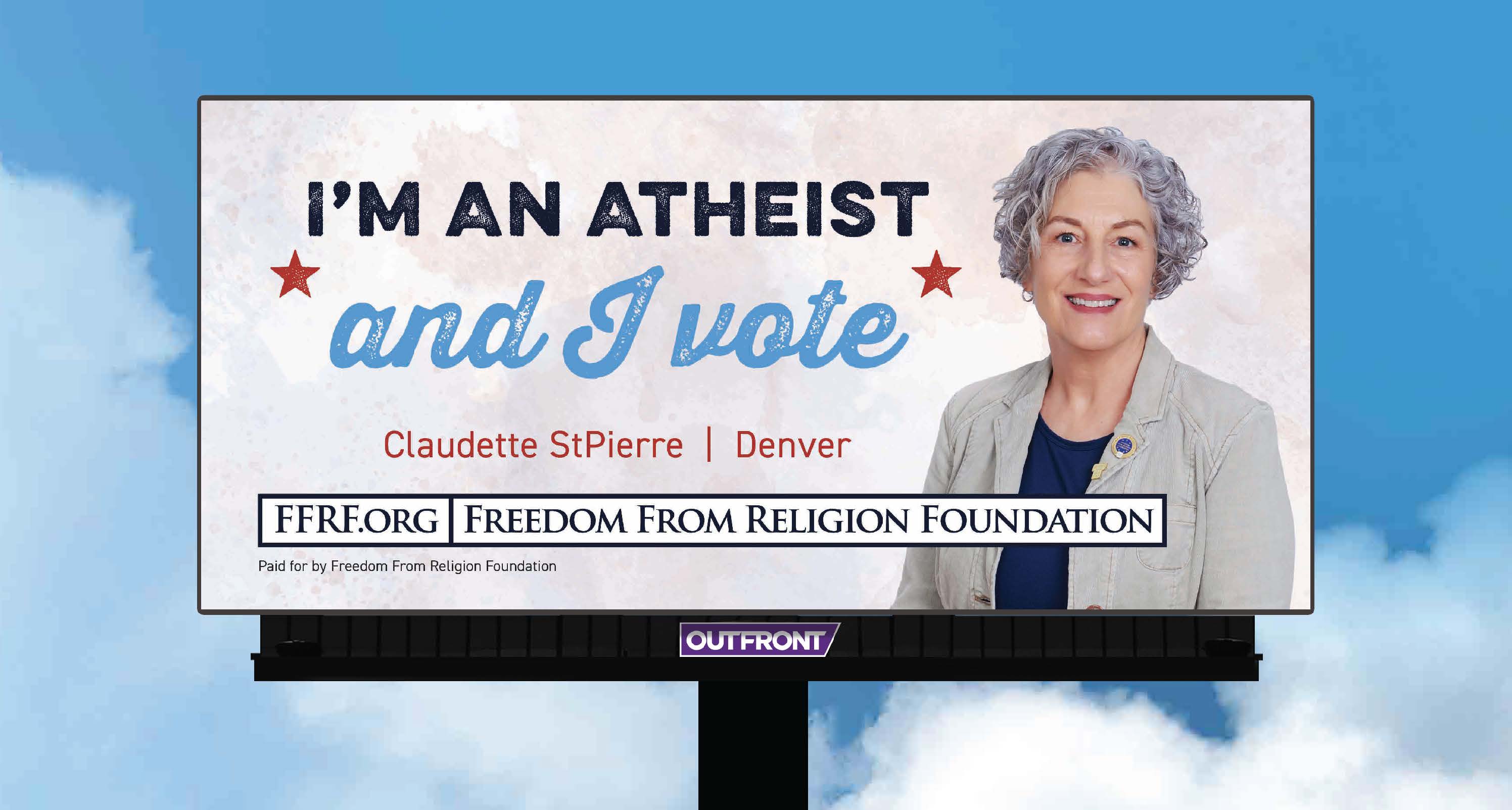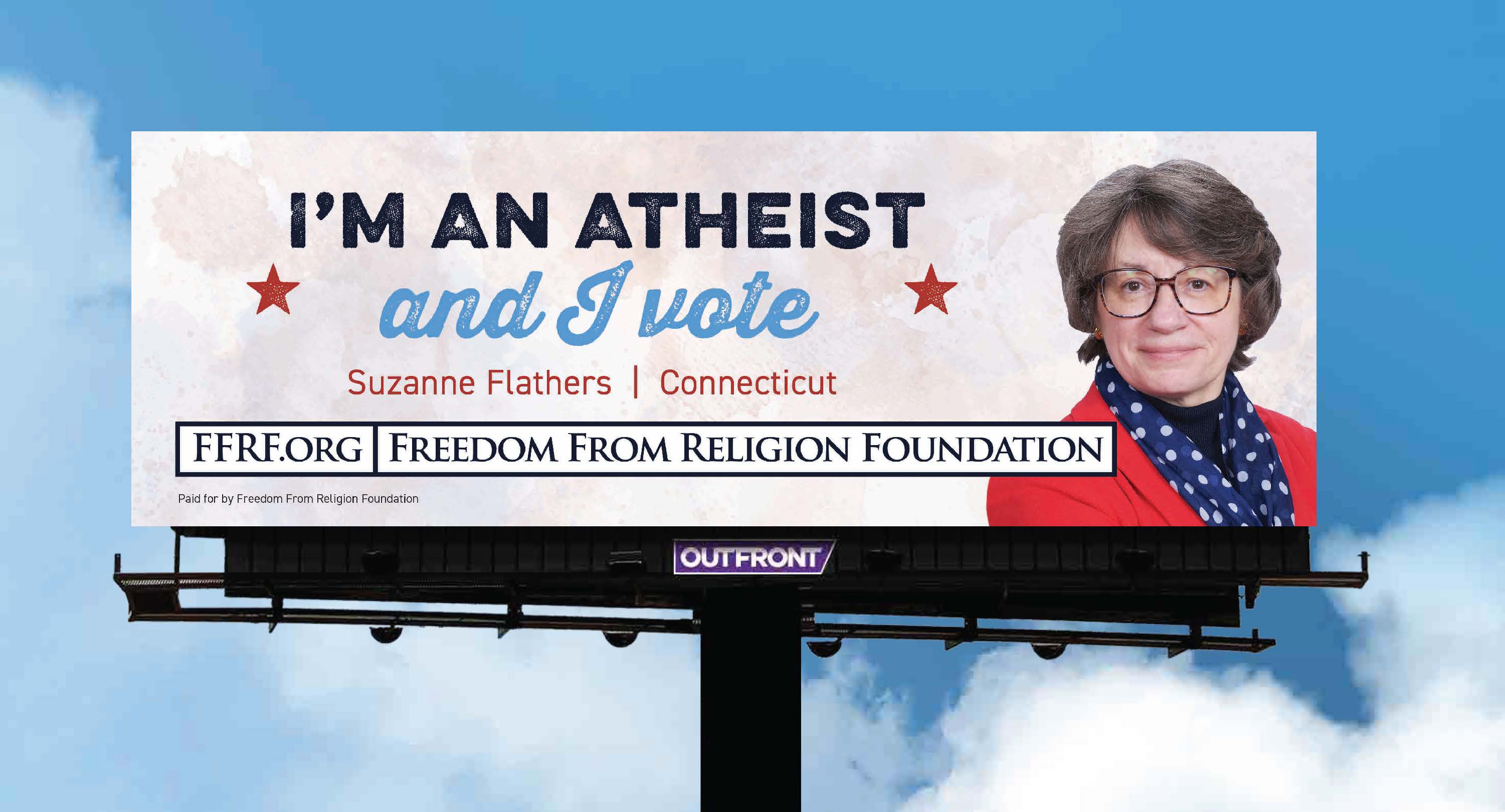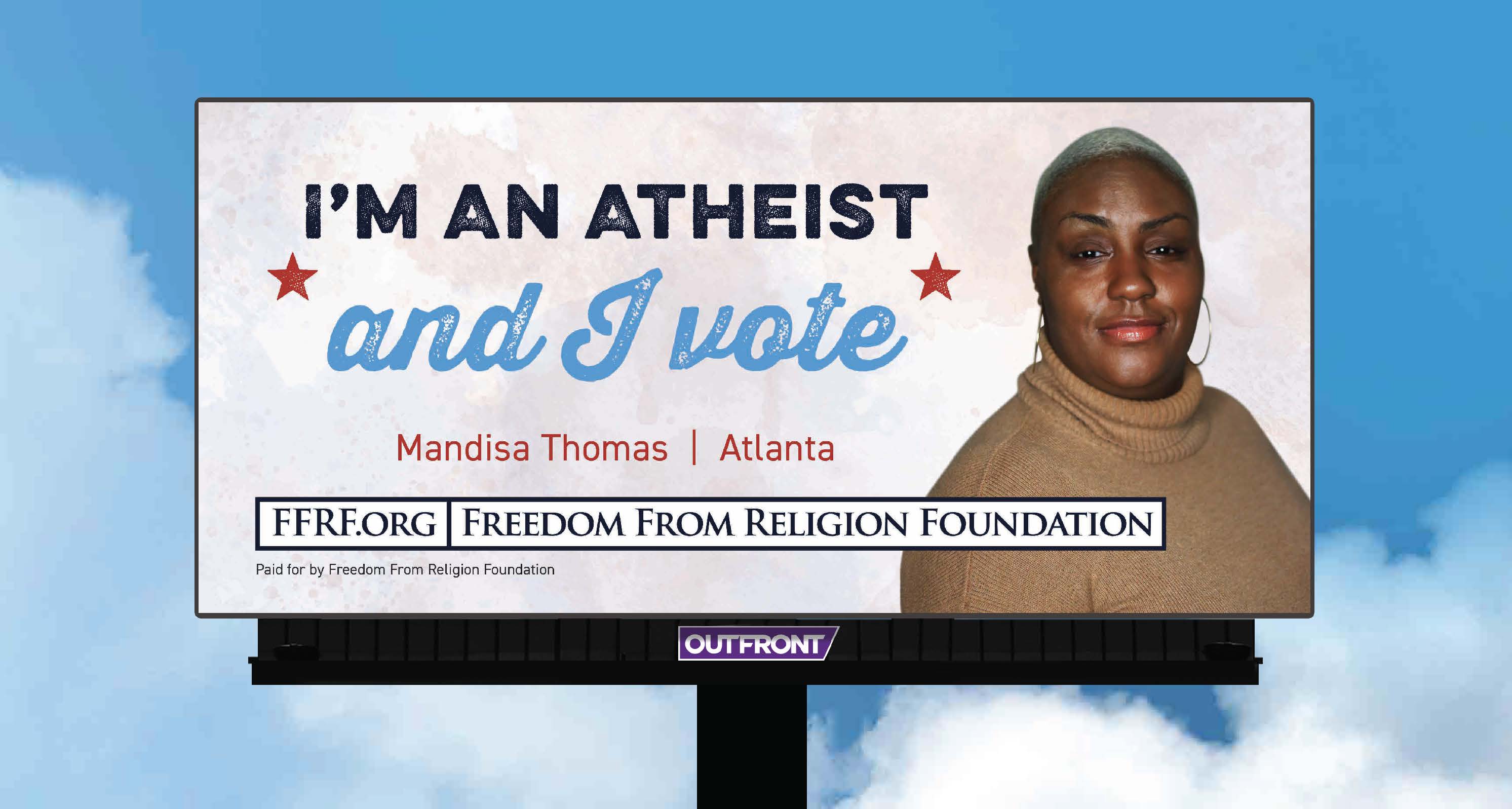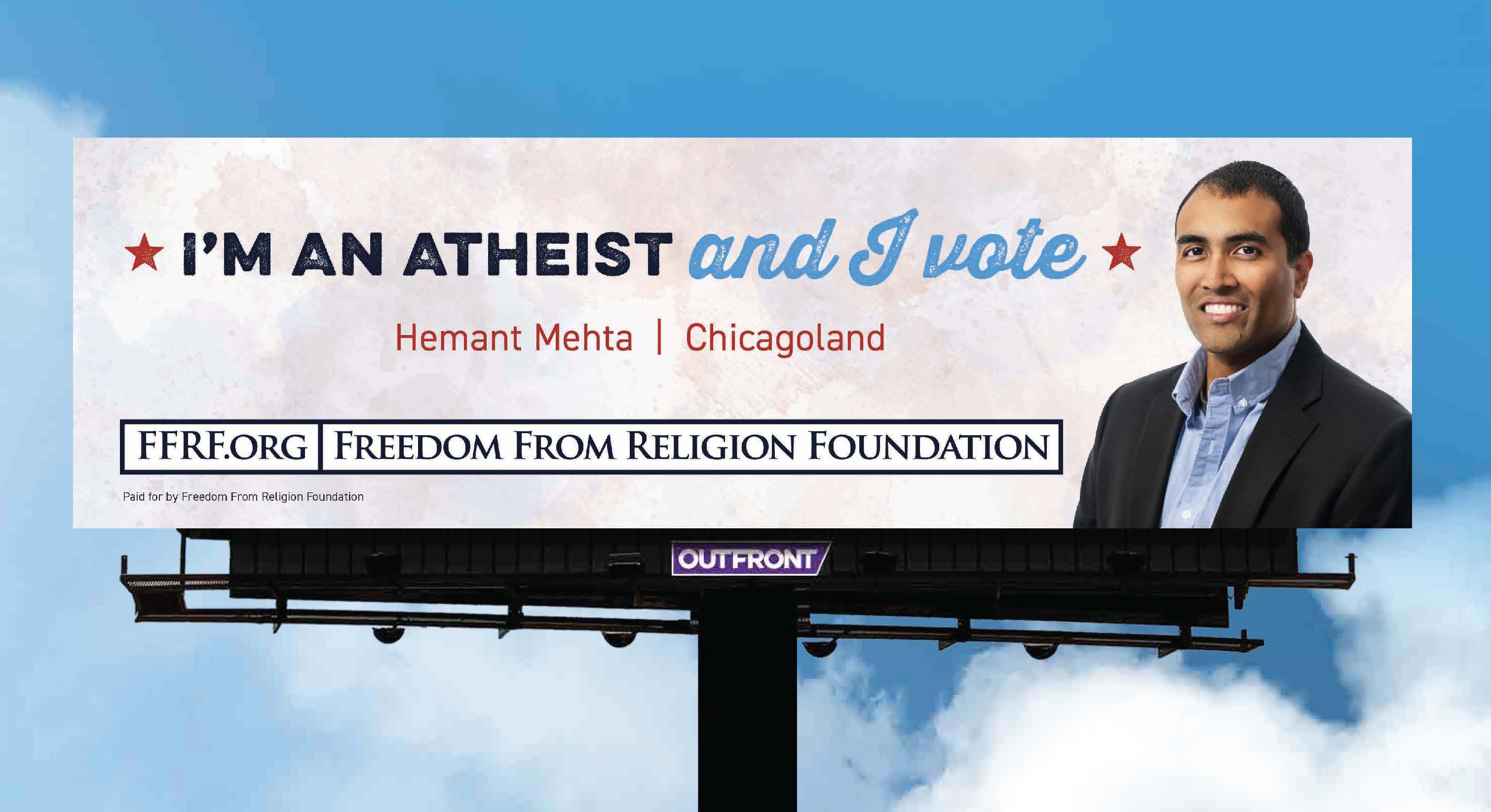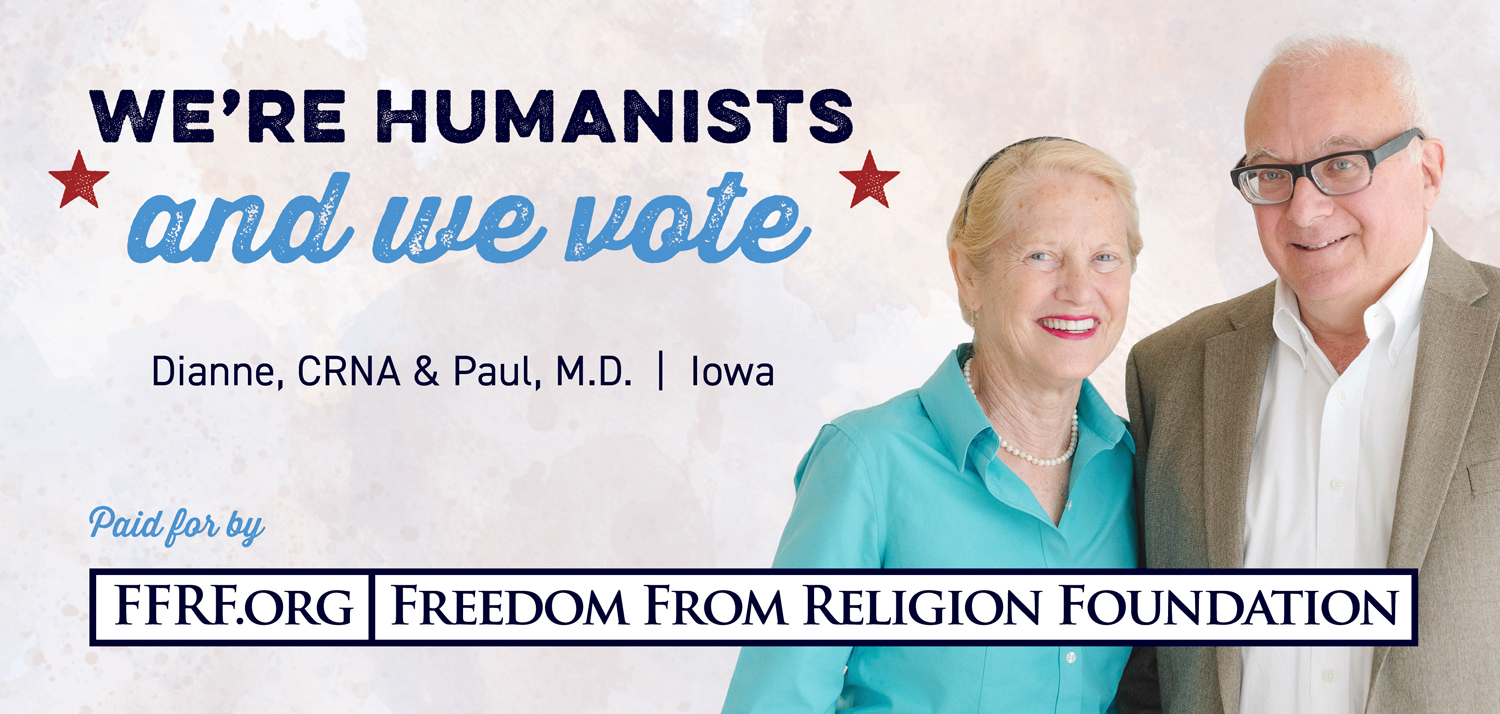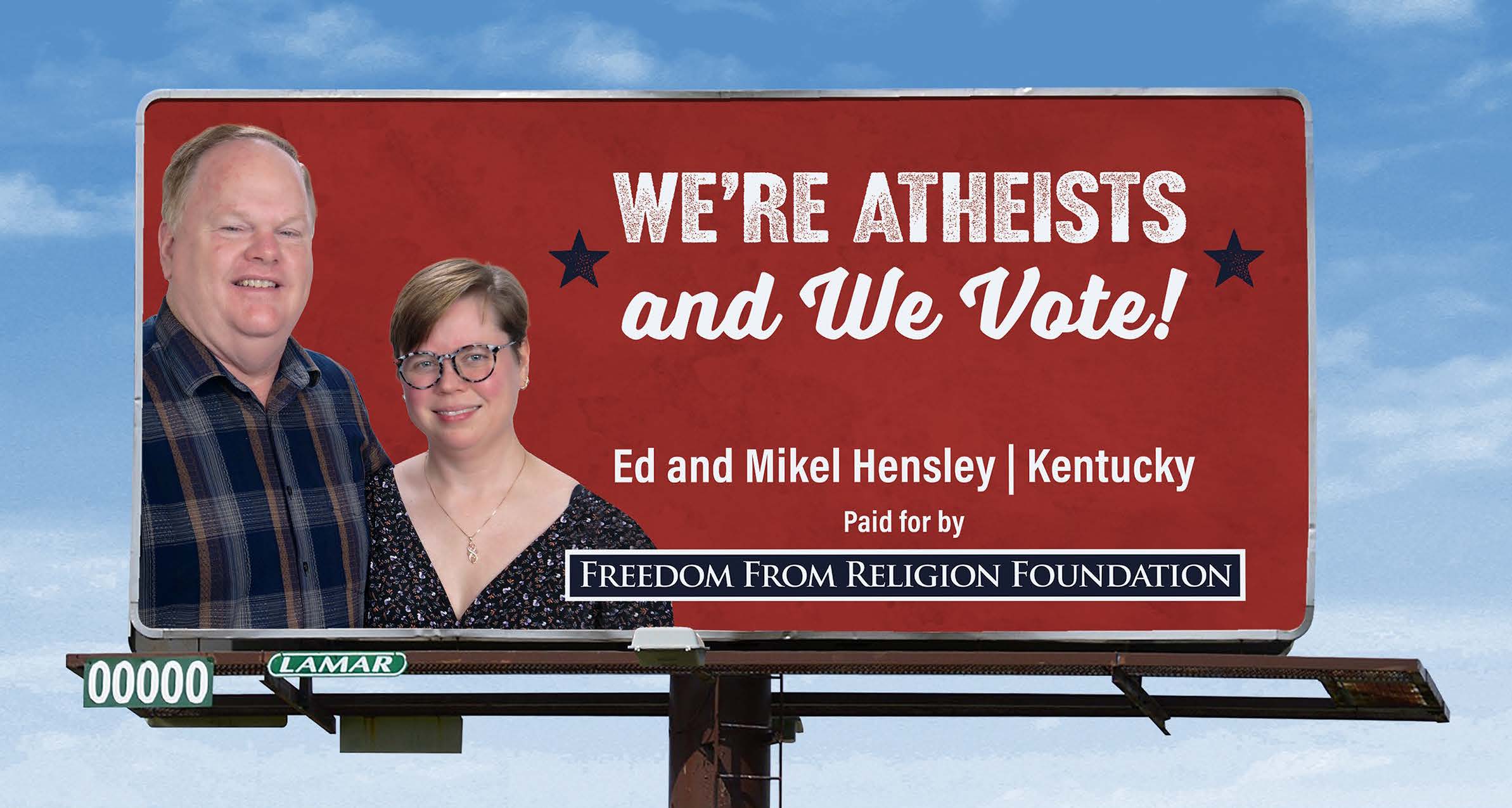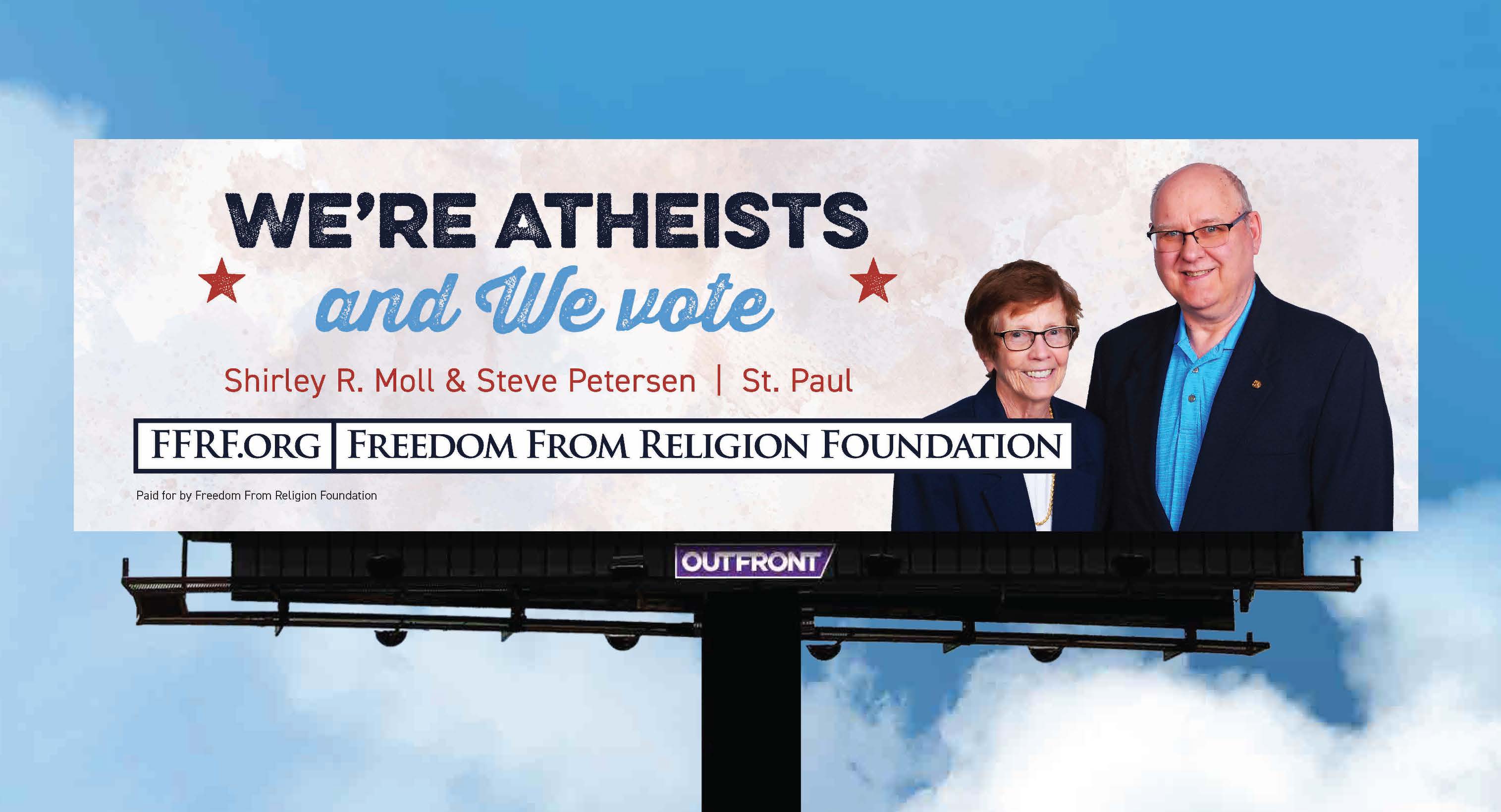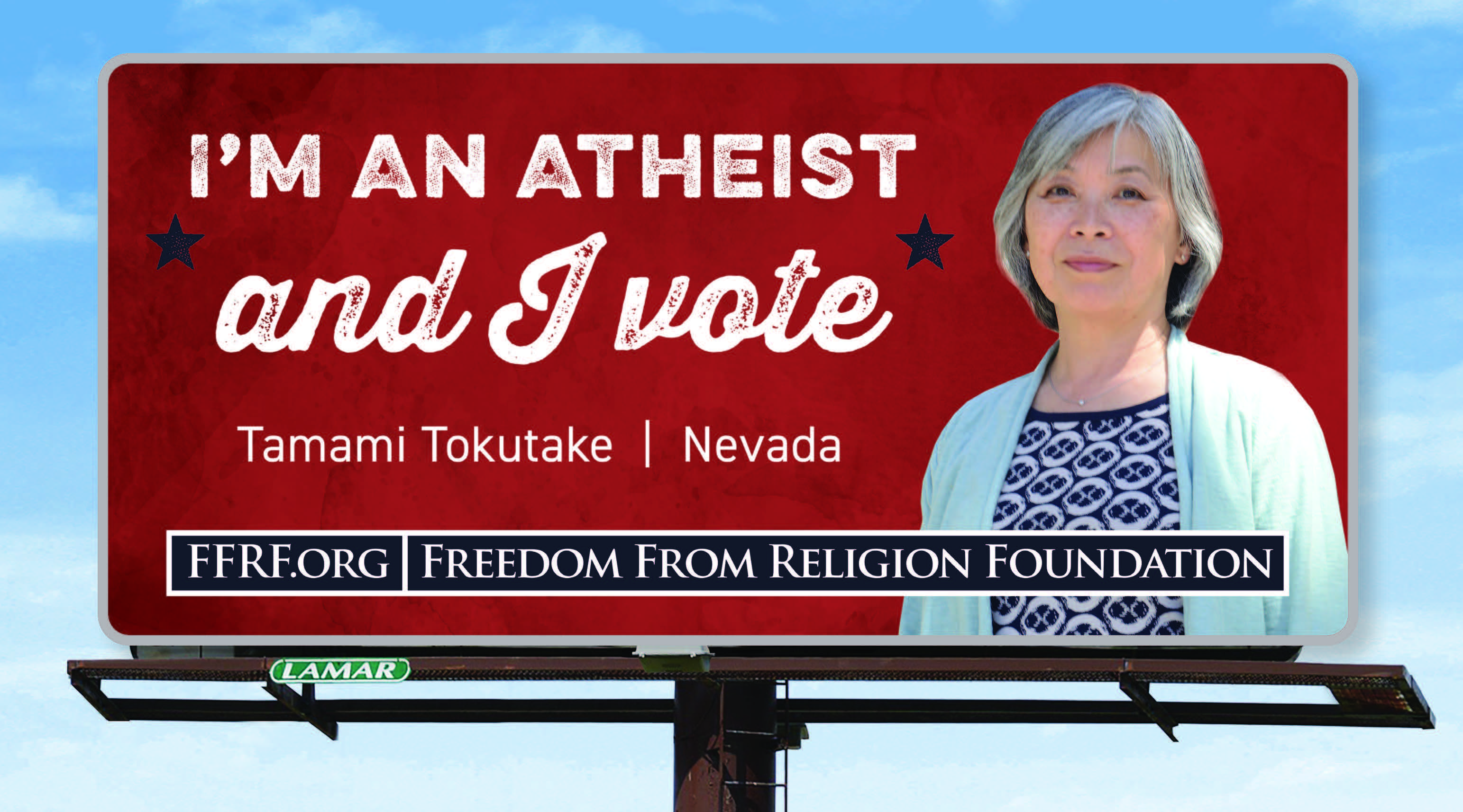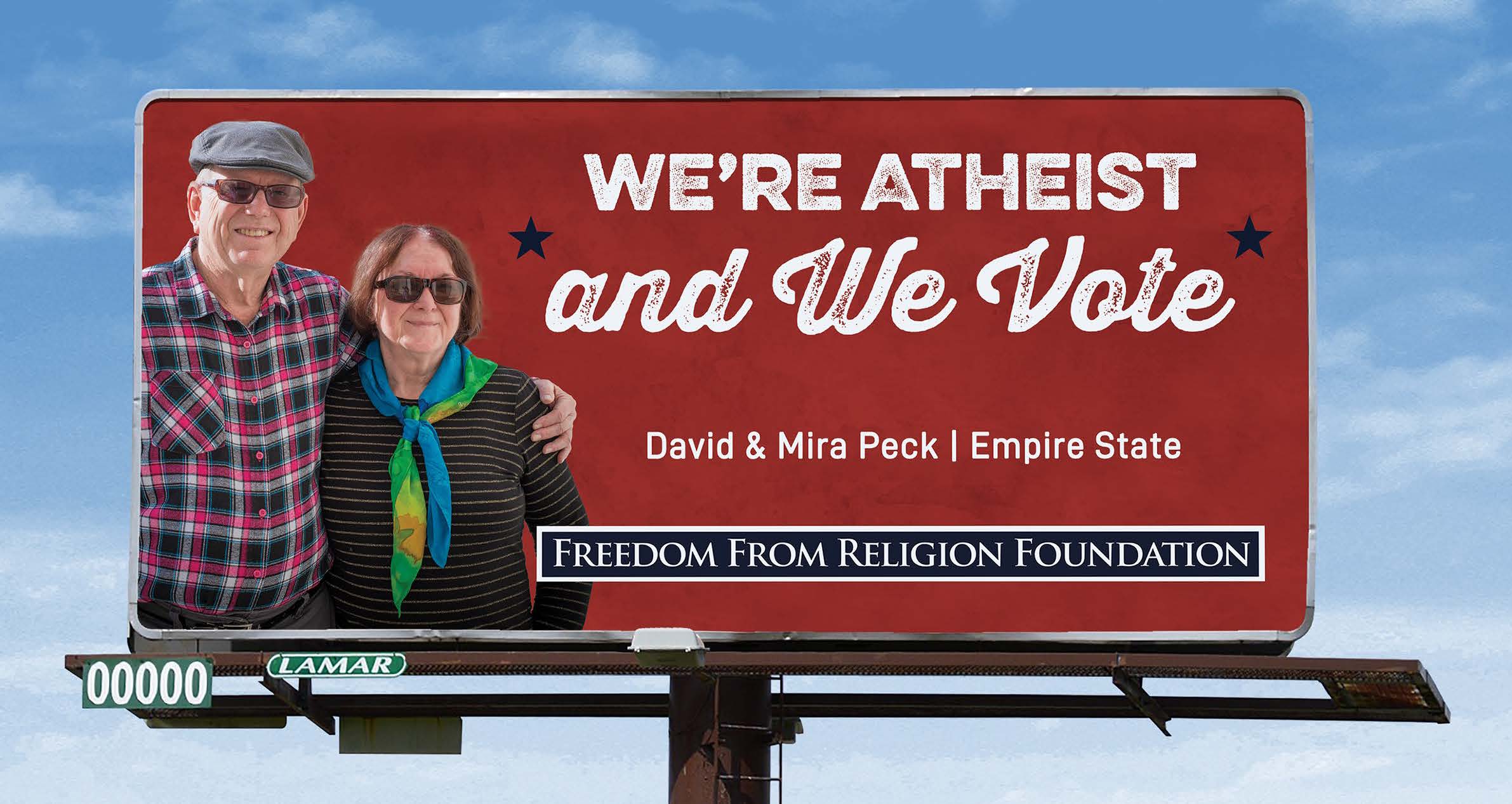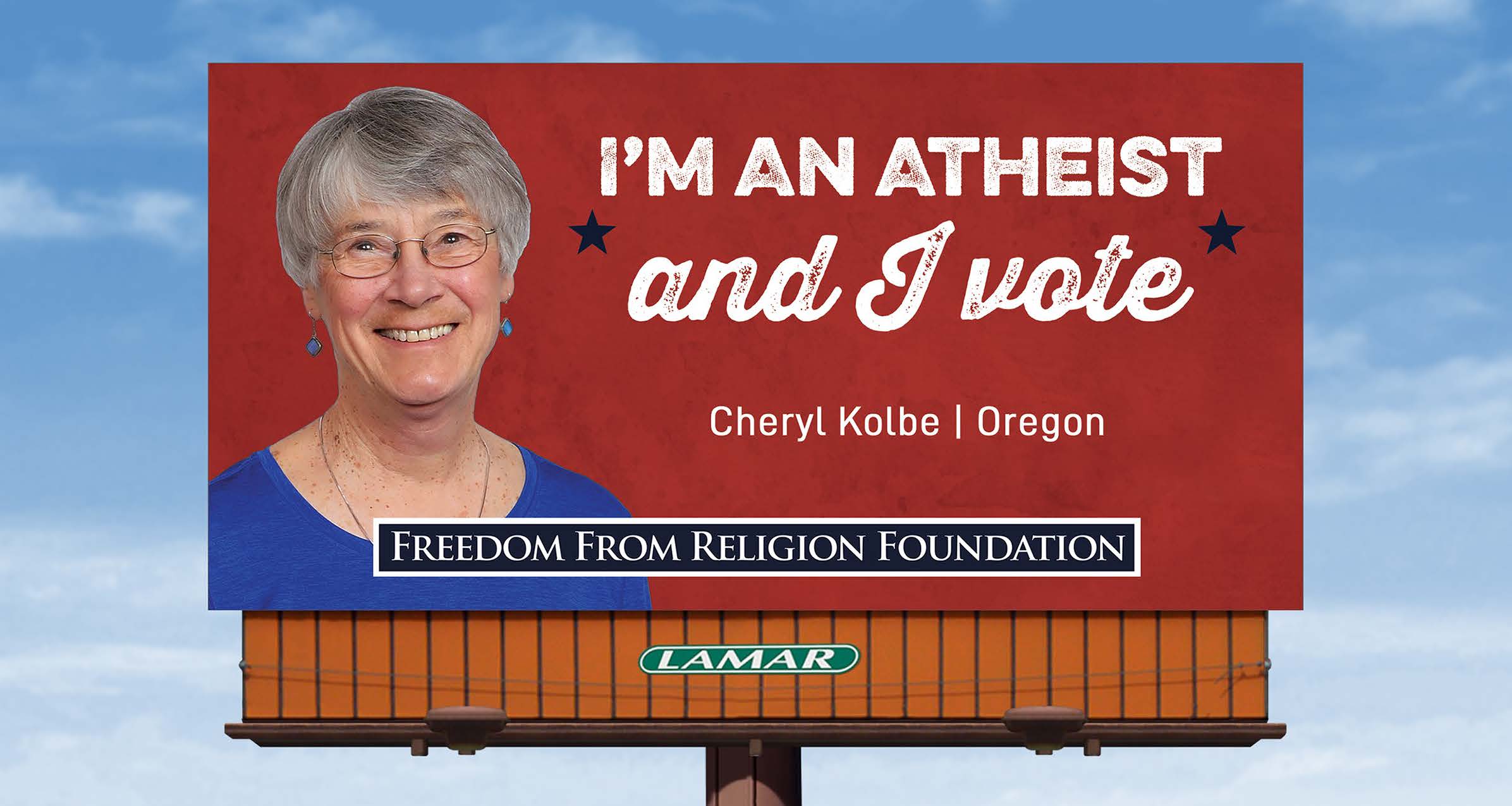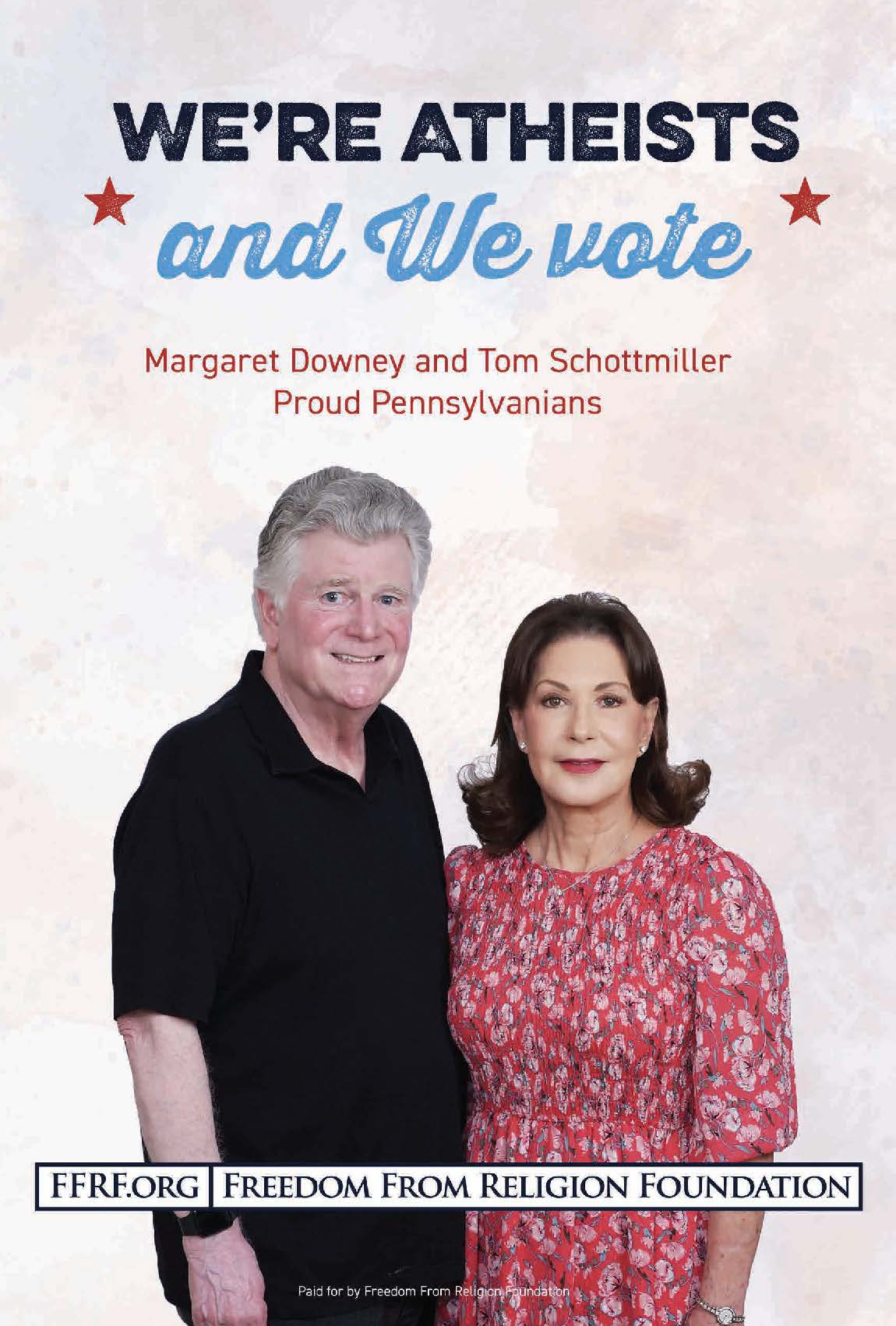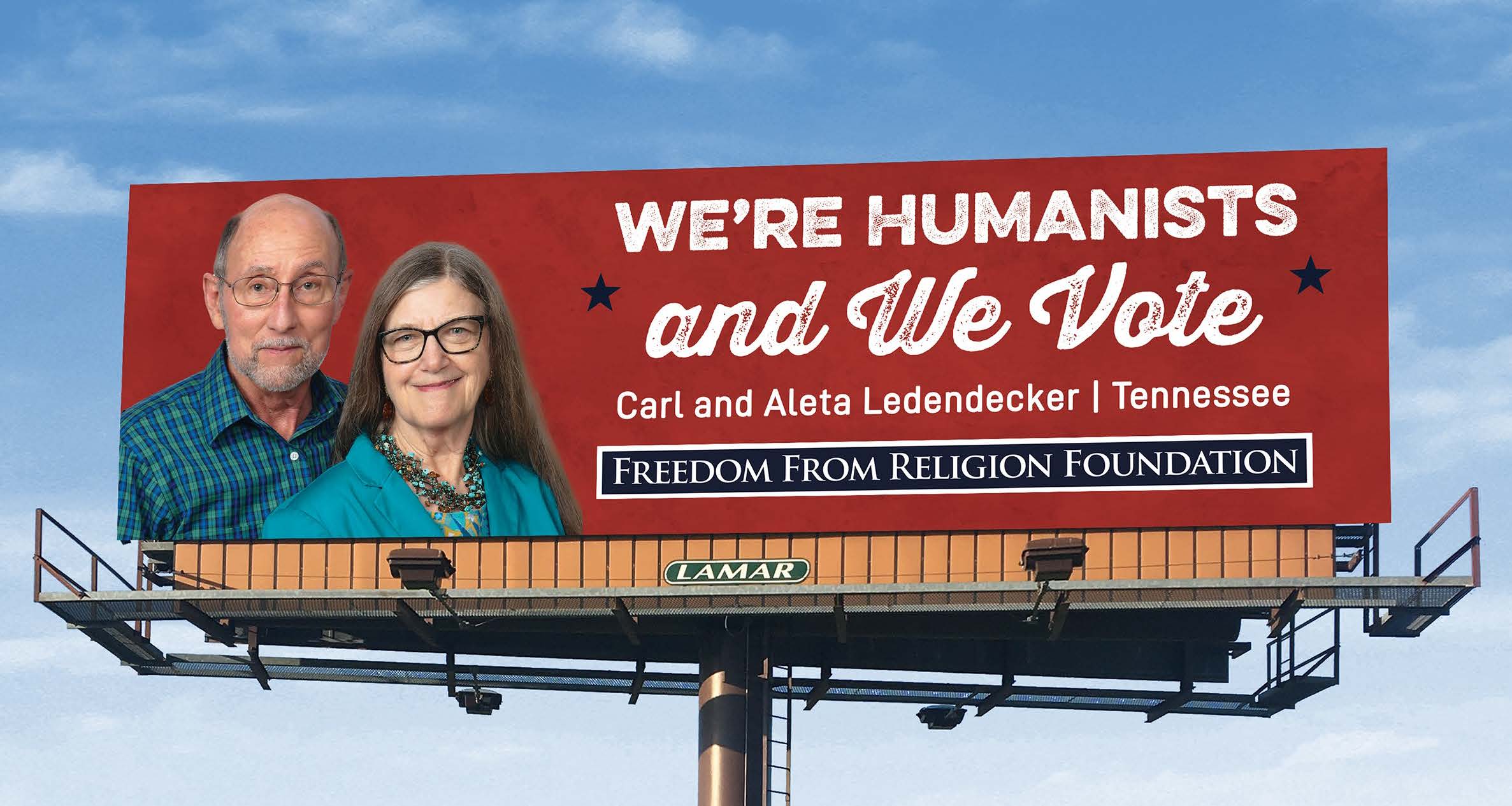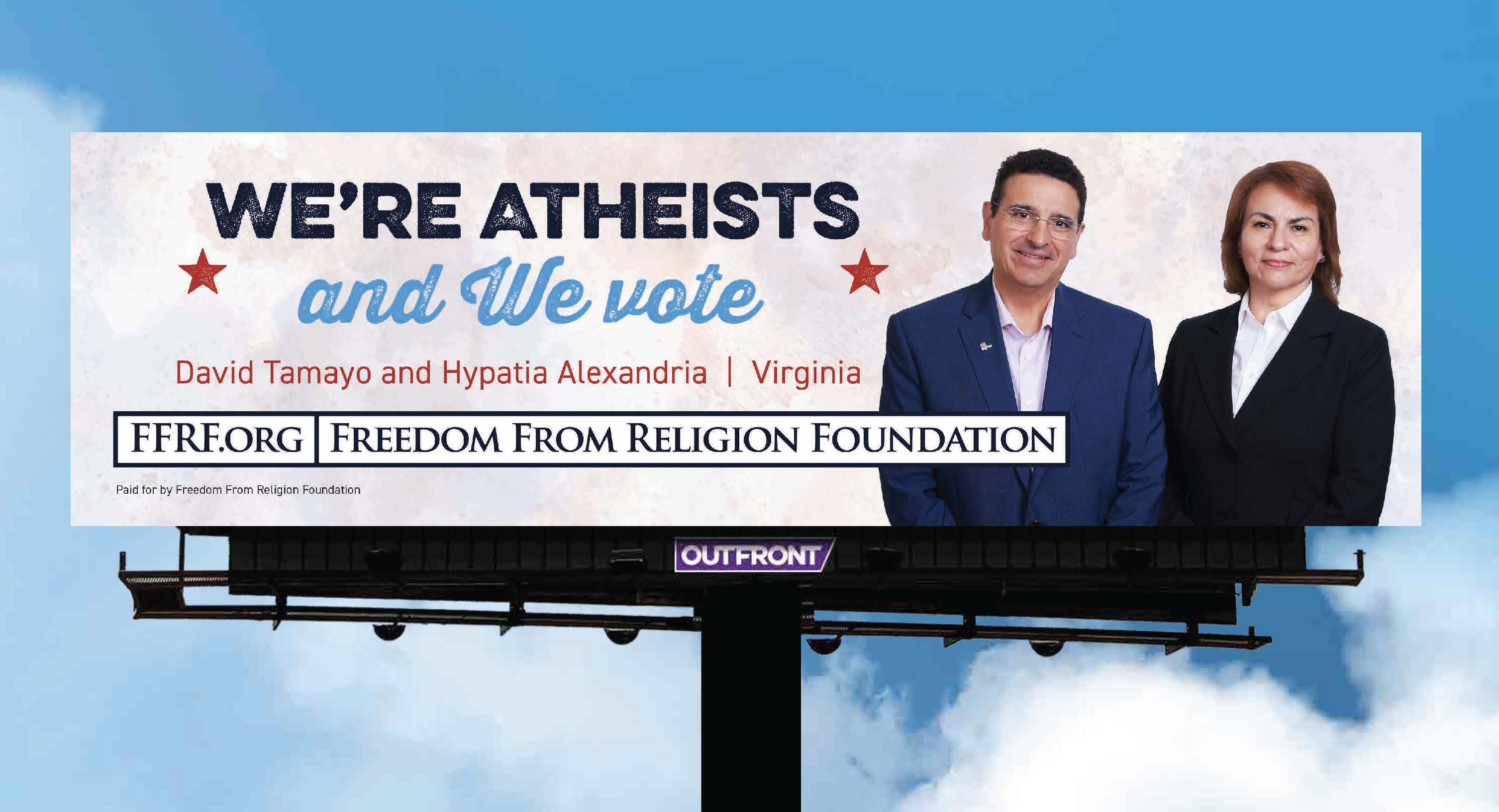 Madison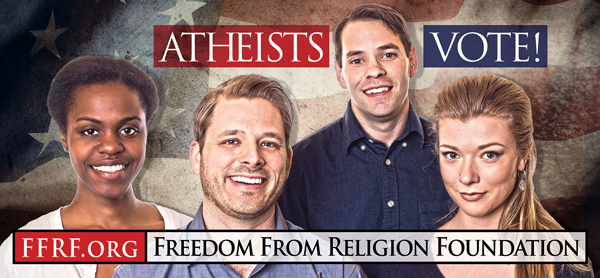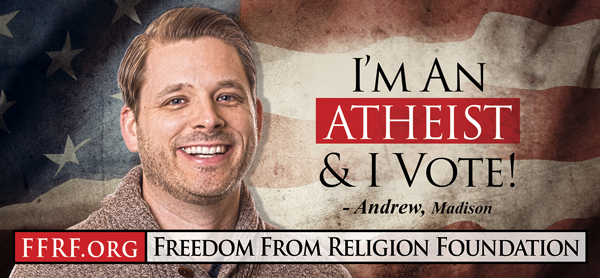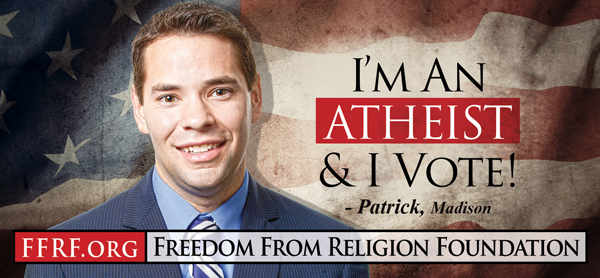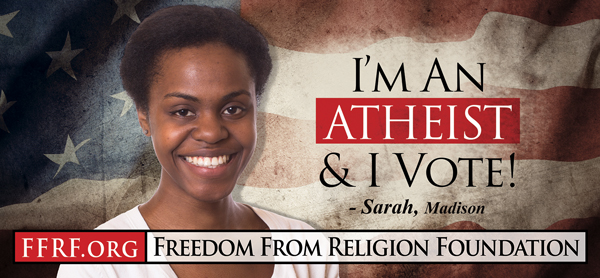 Chicago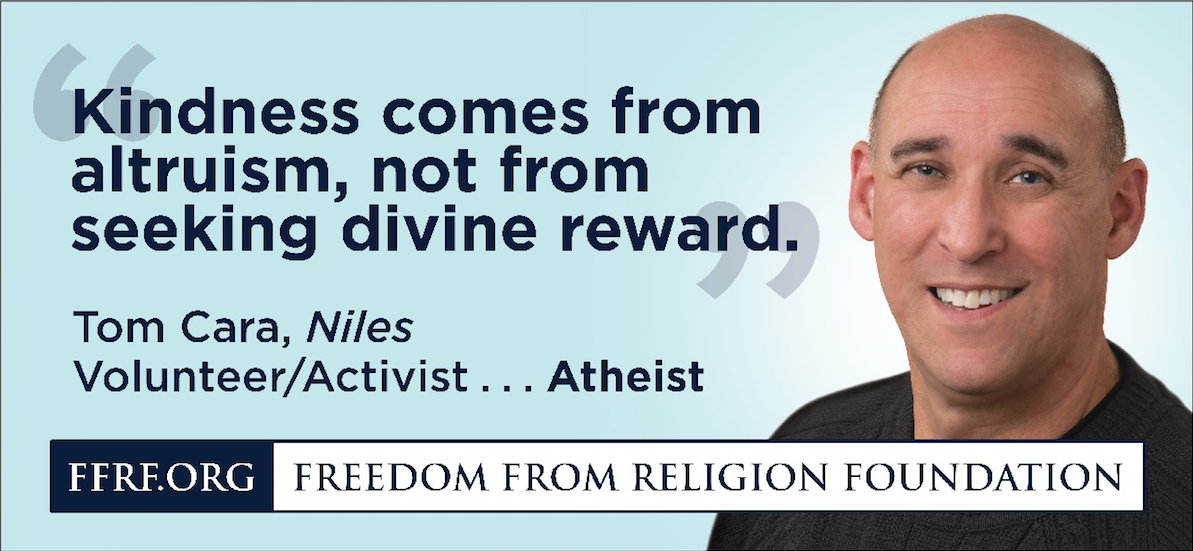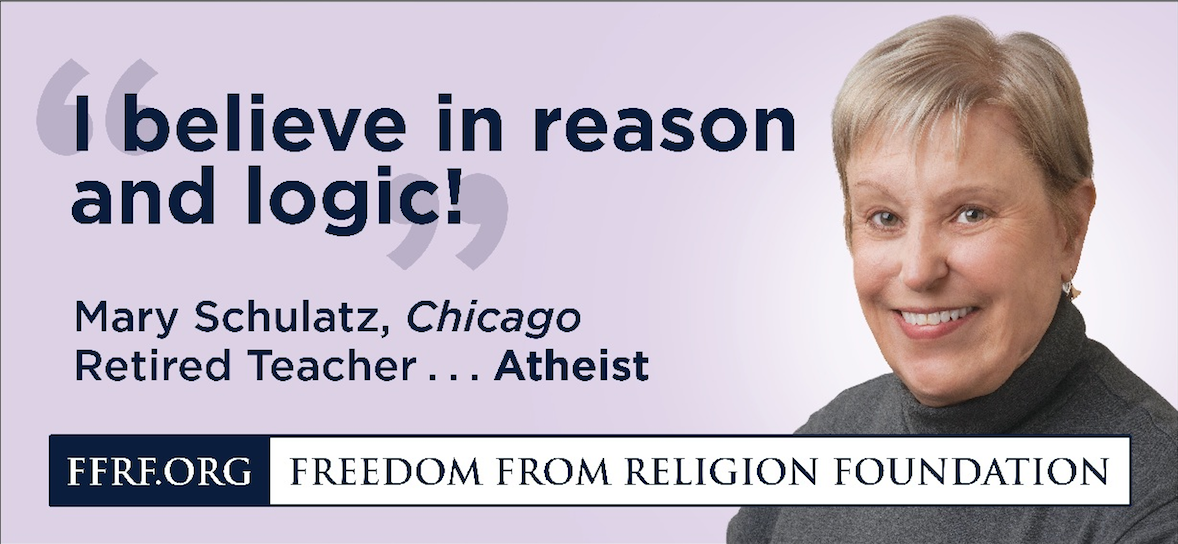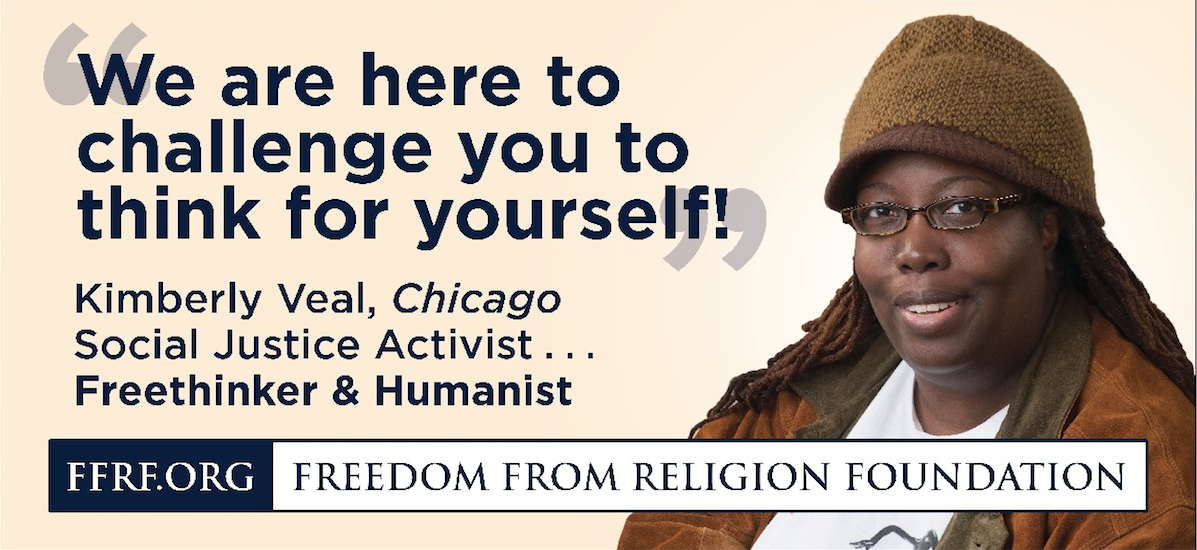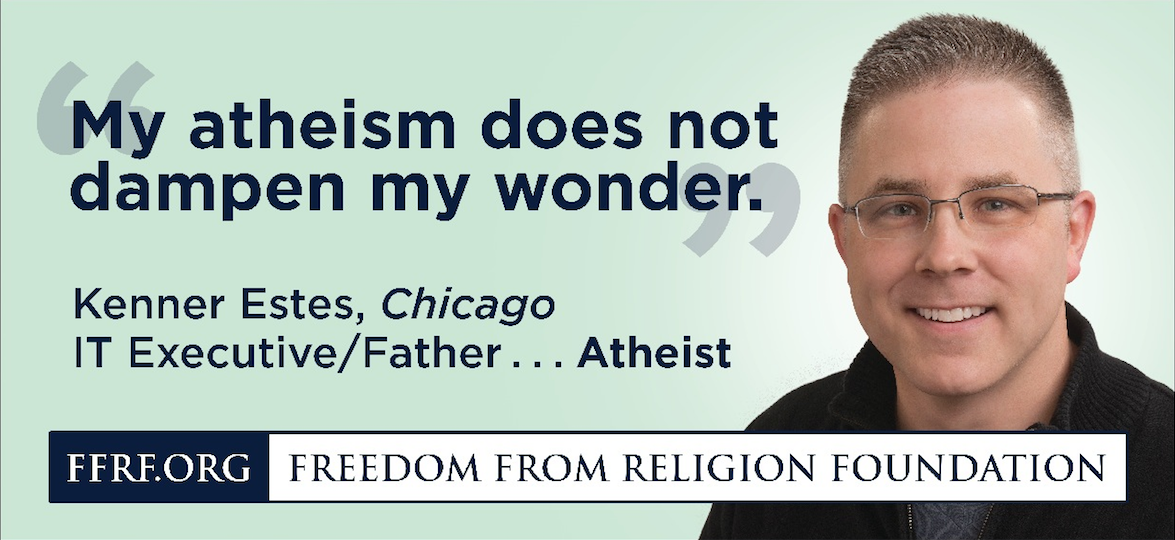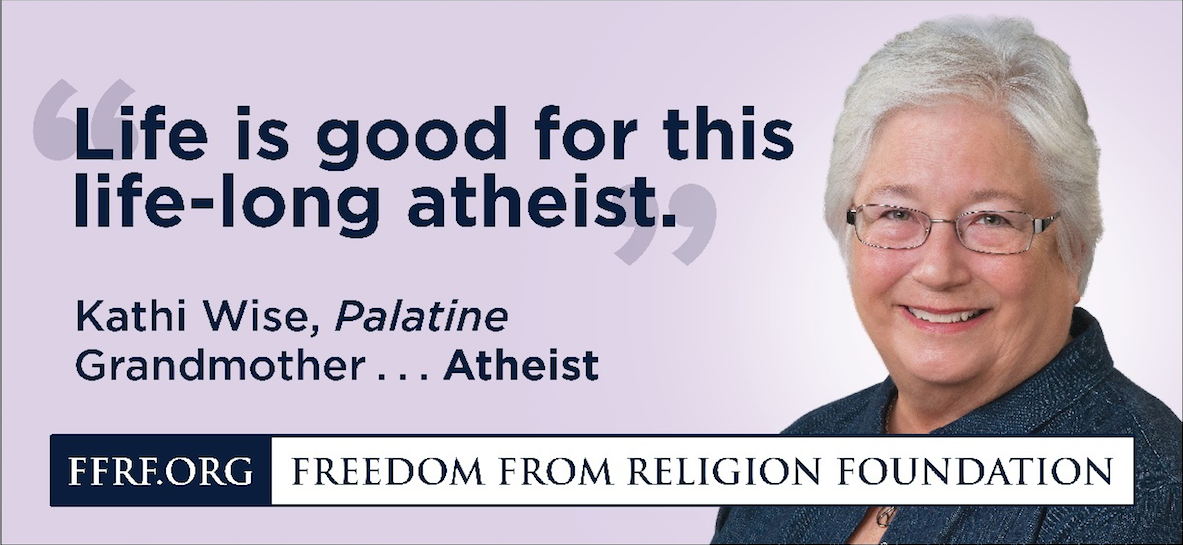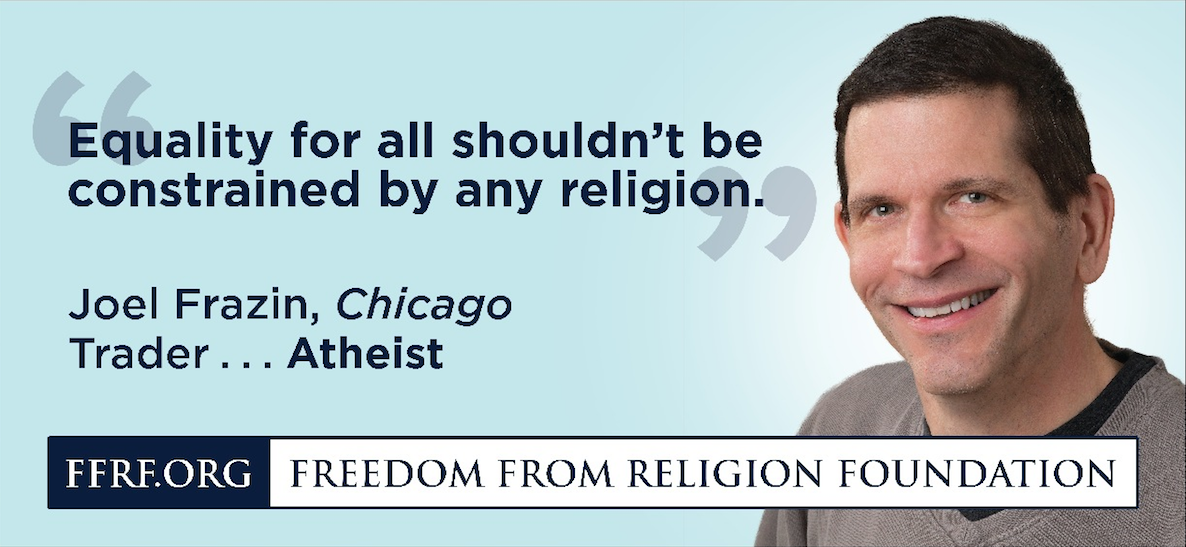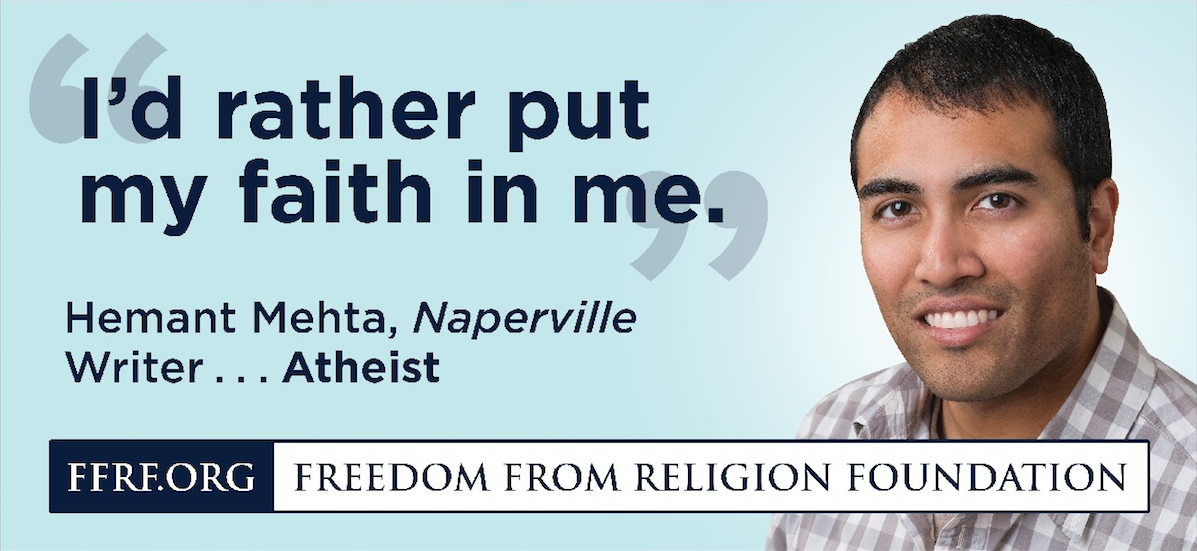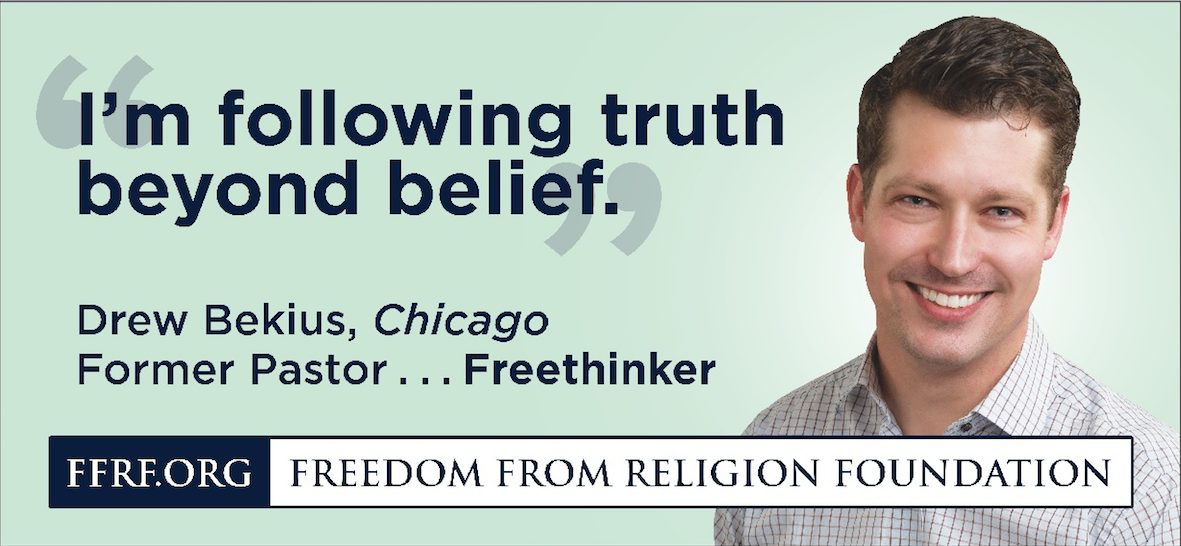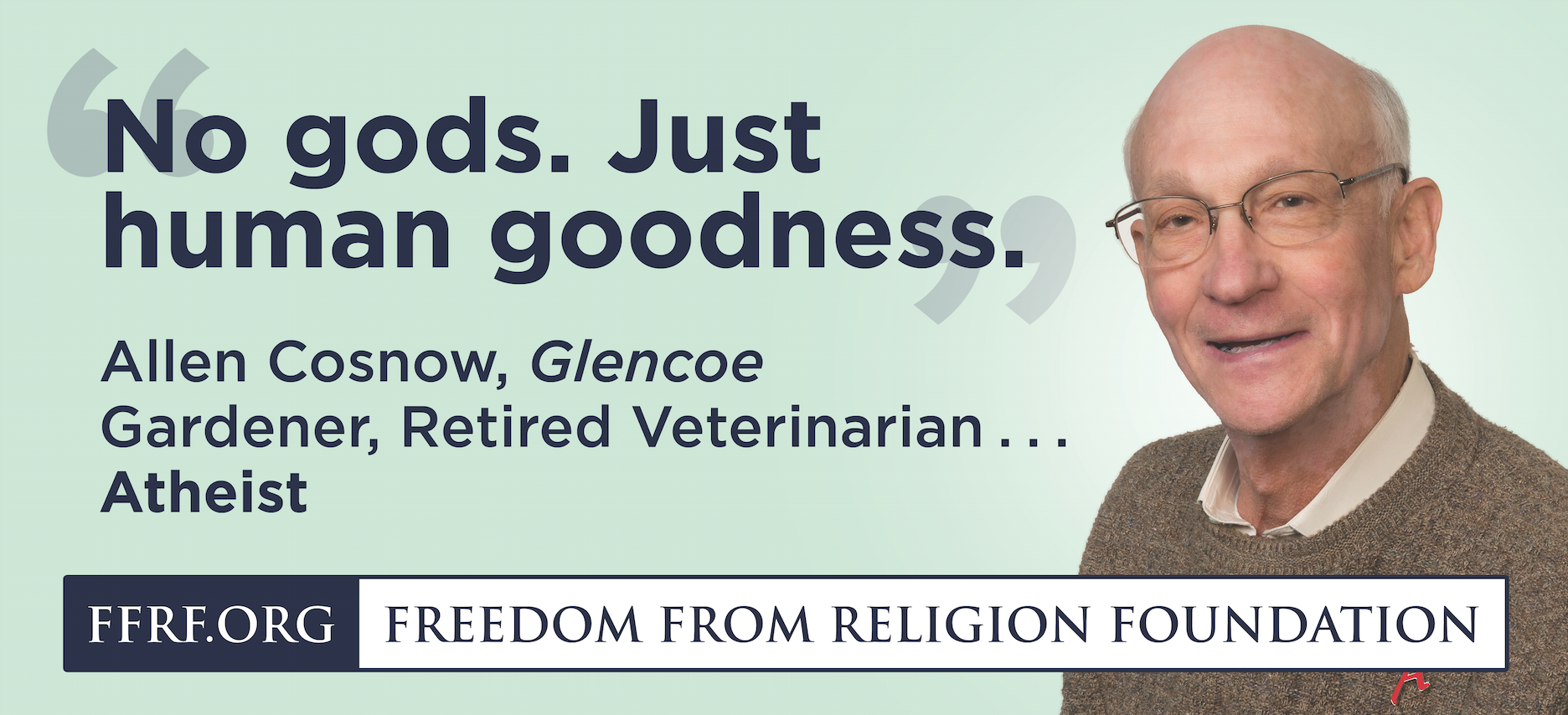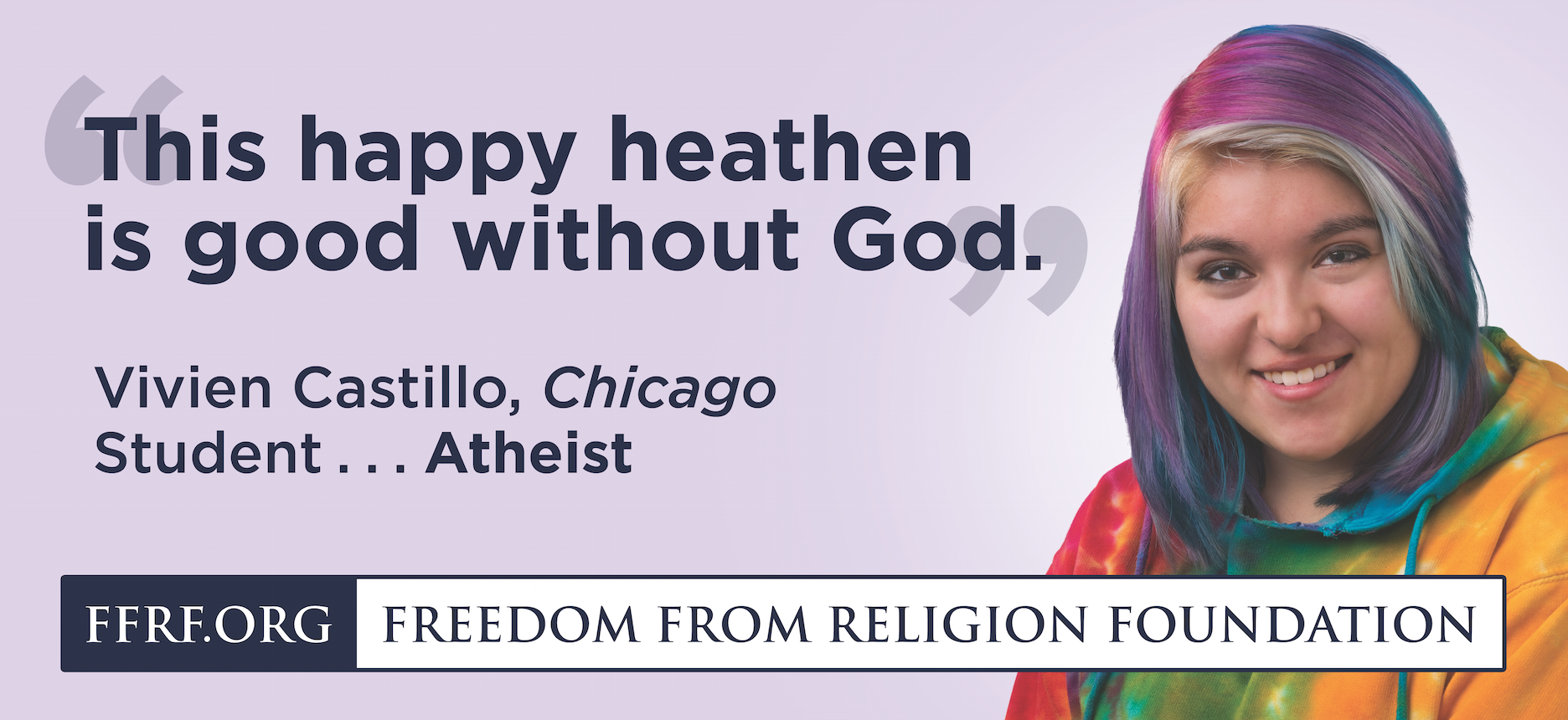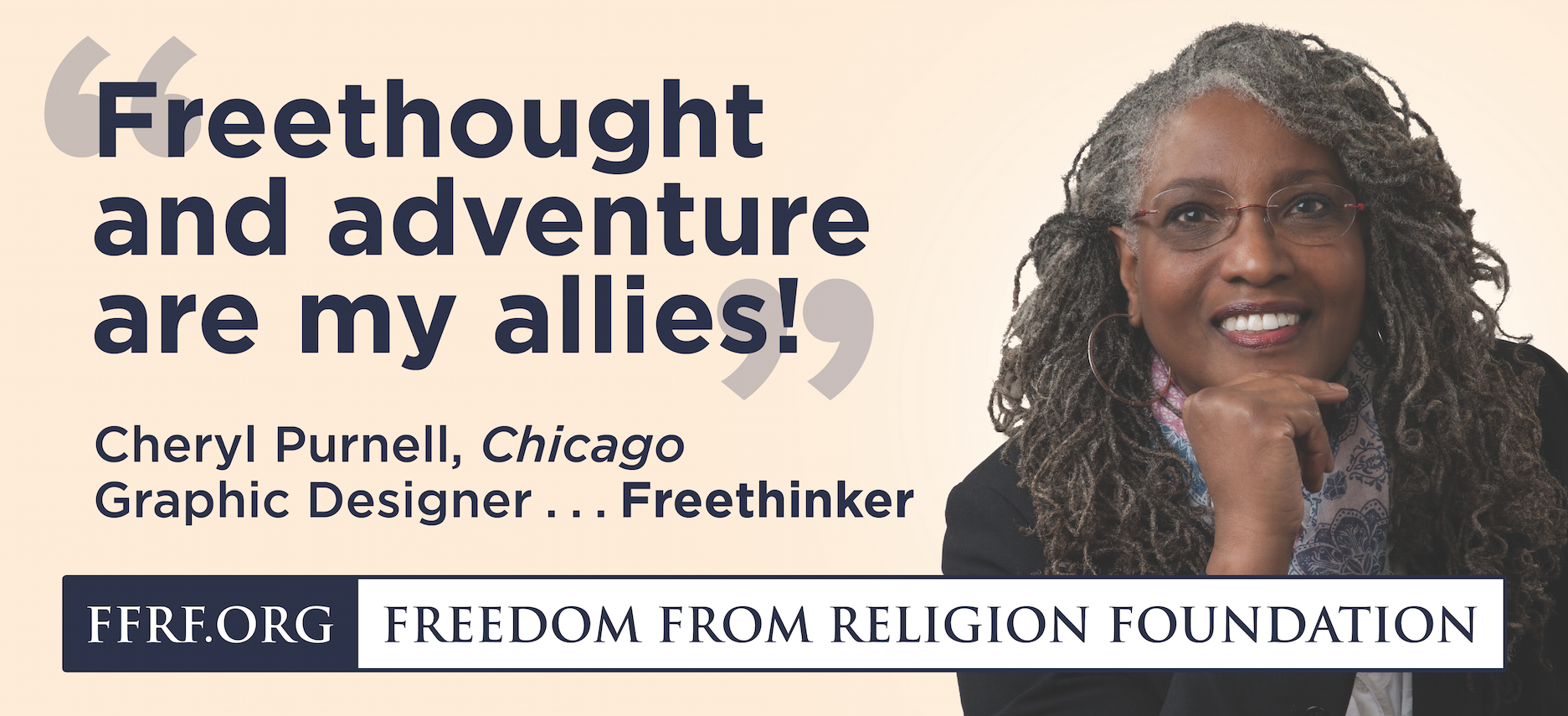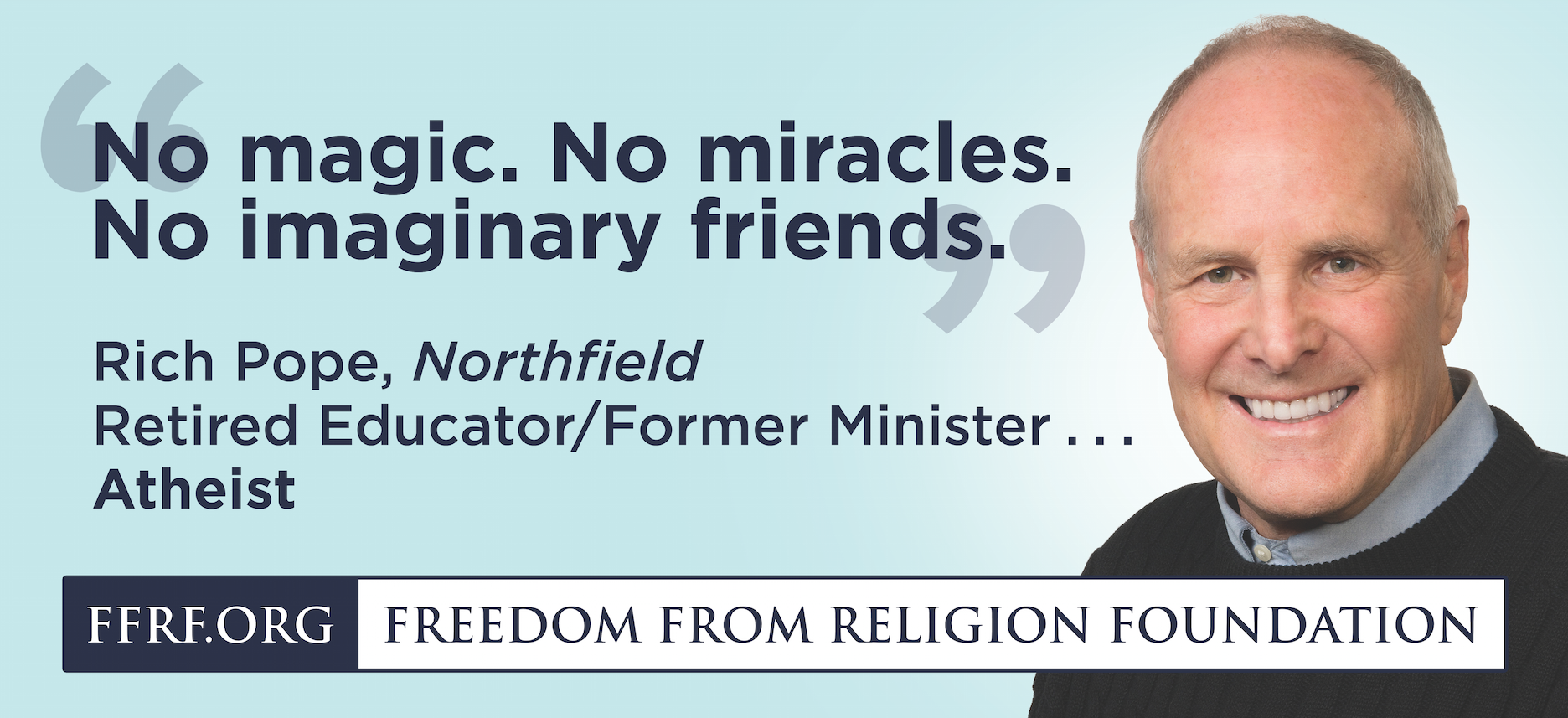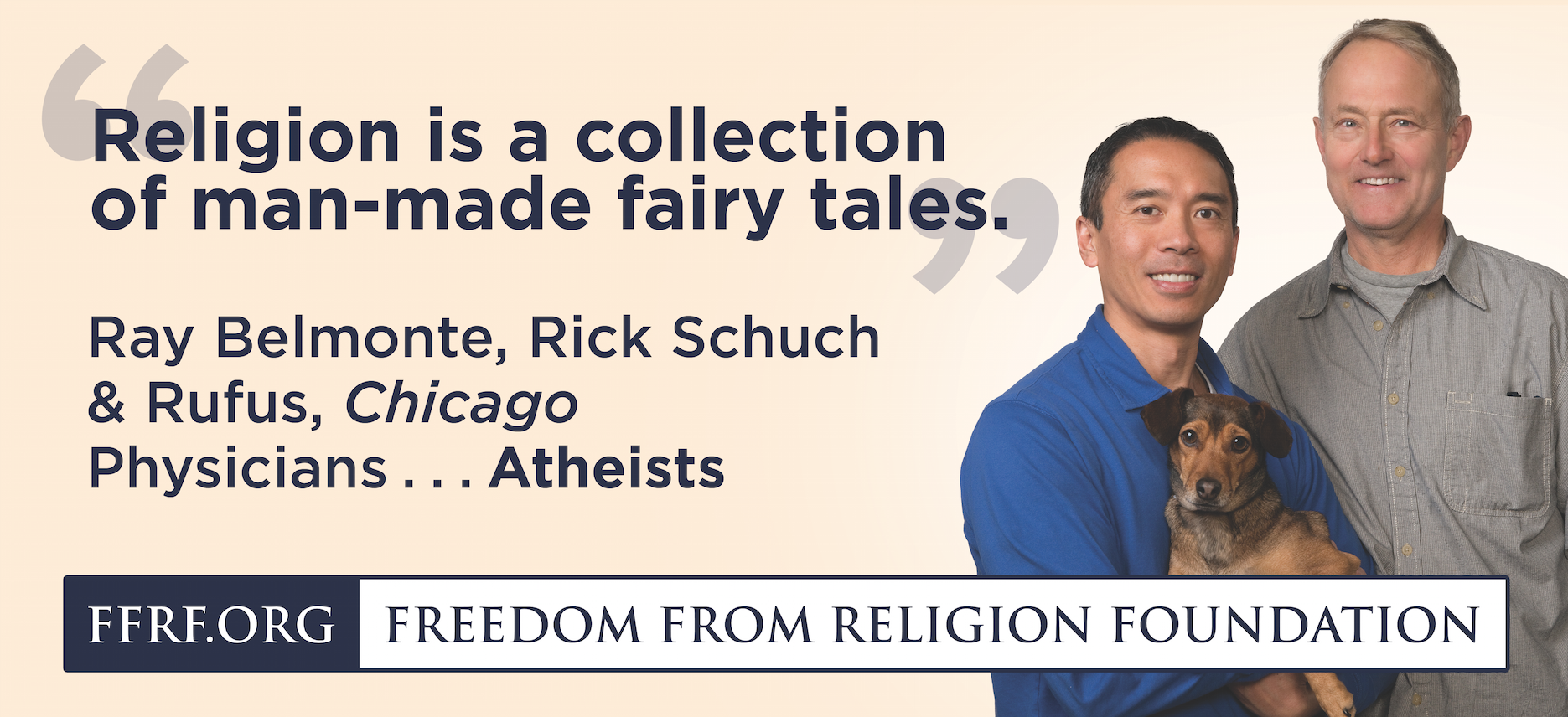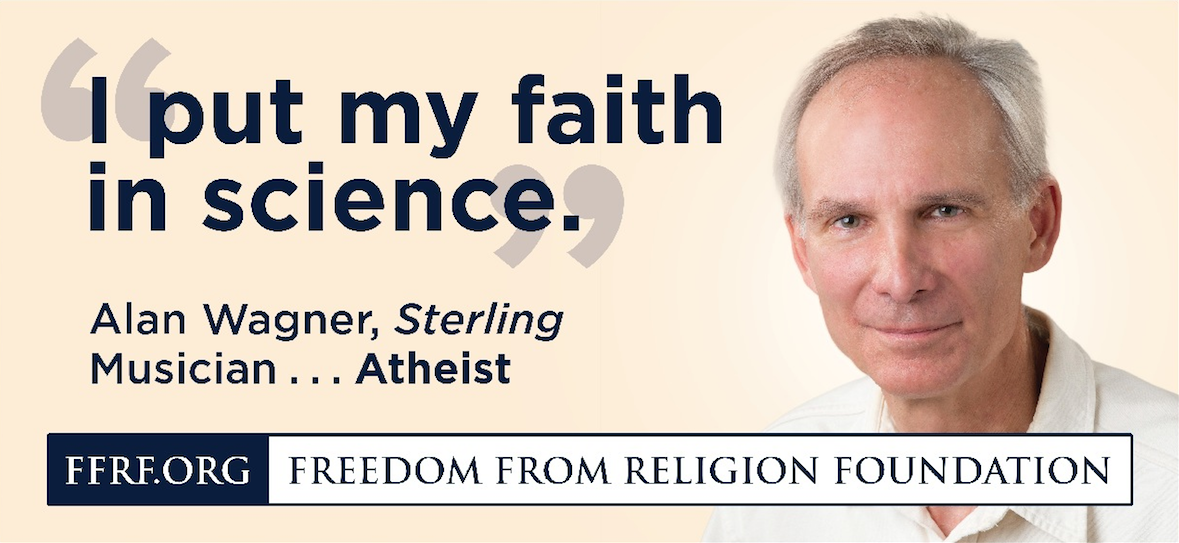 Cleveland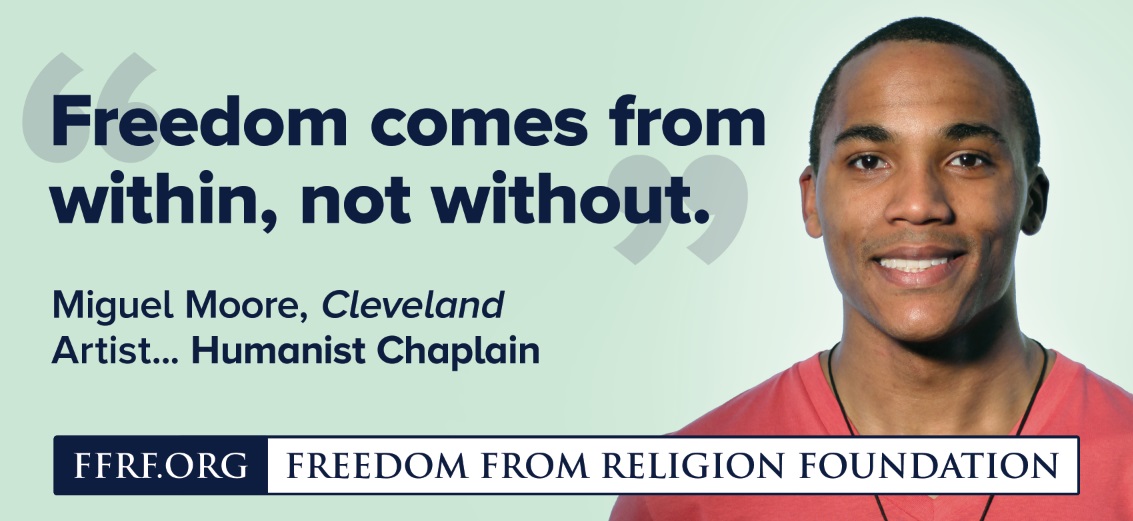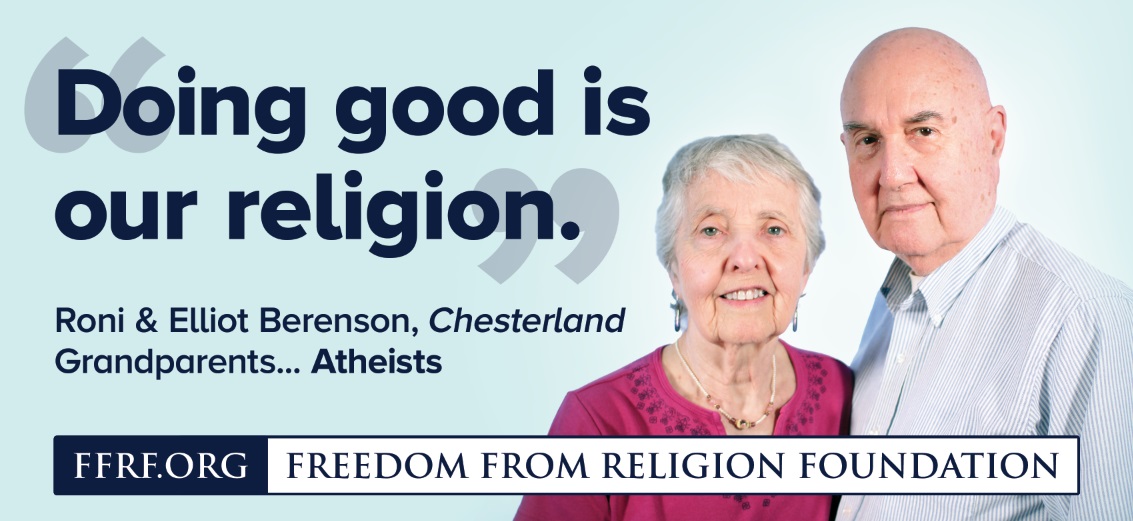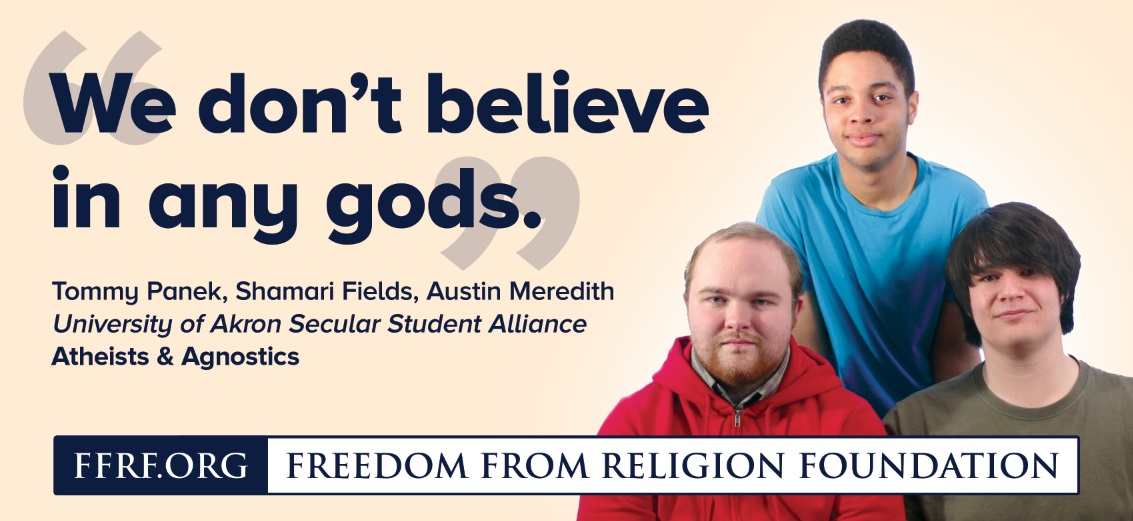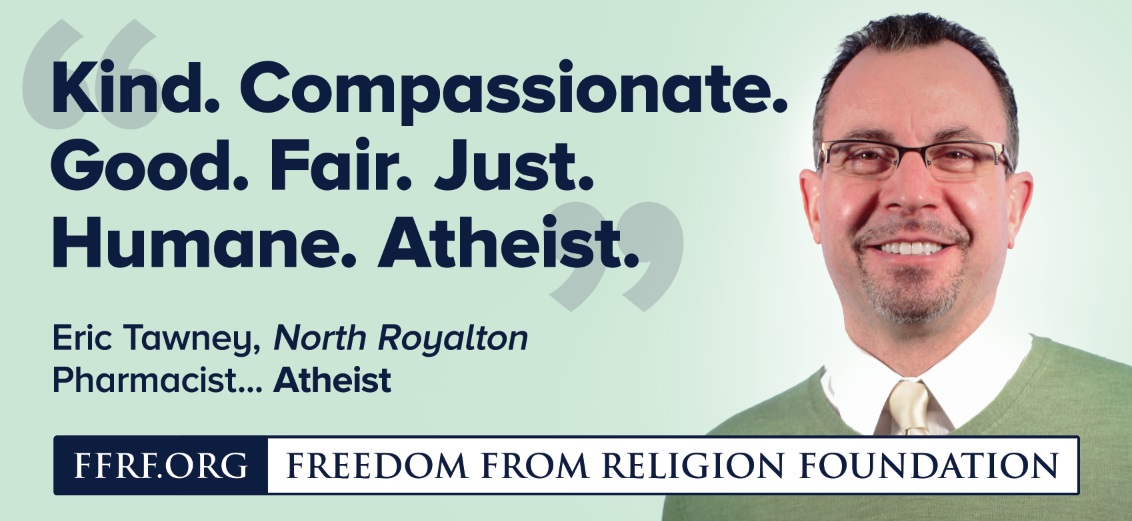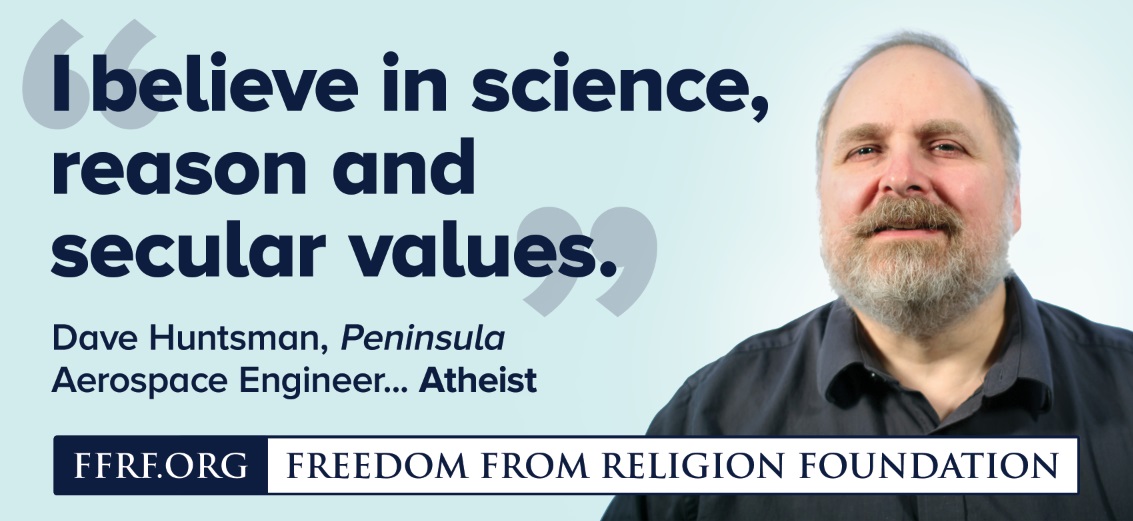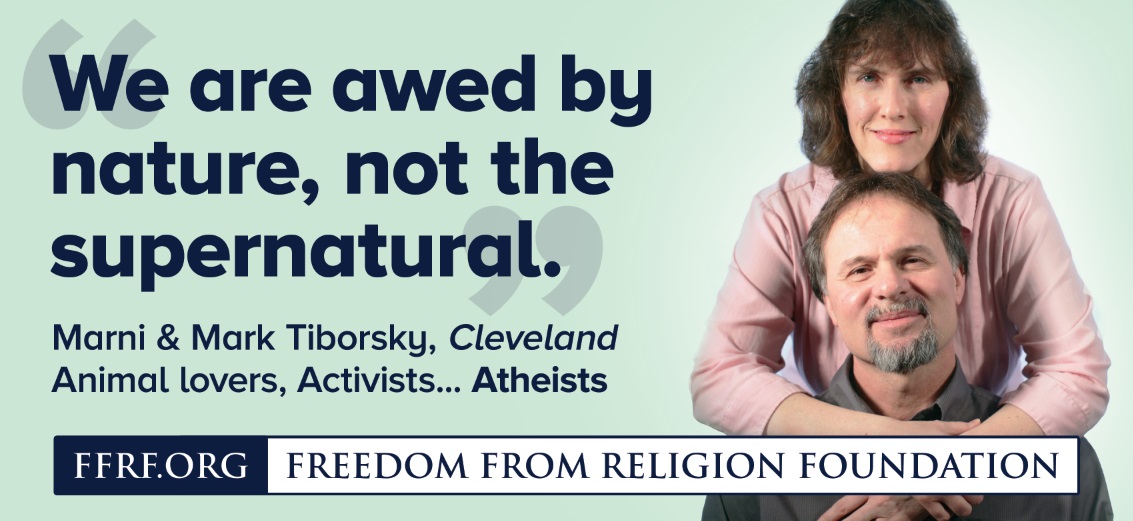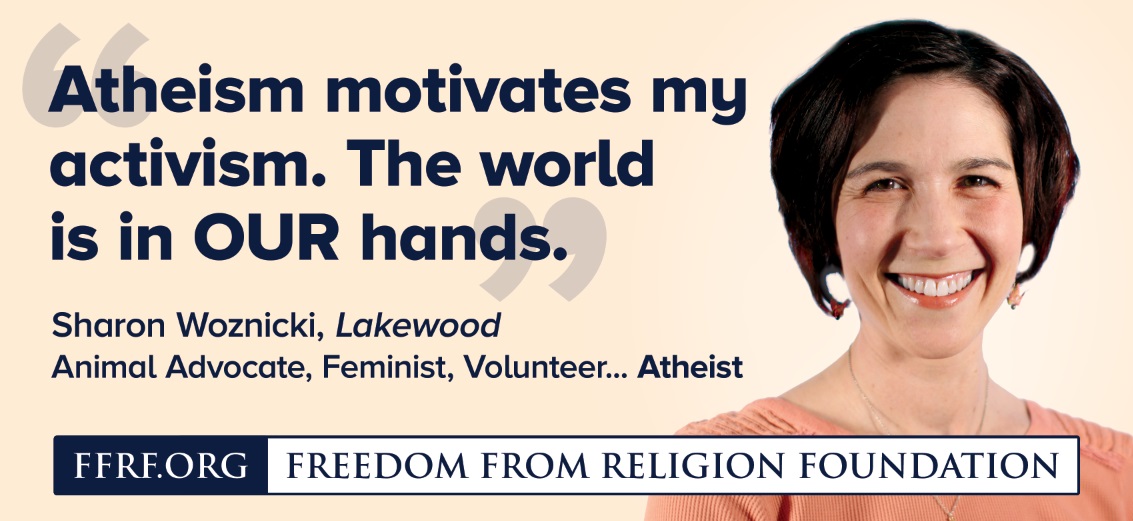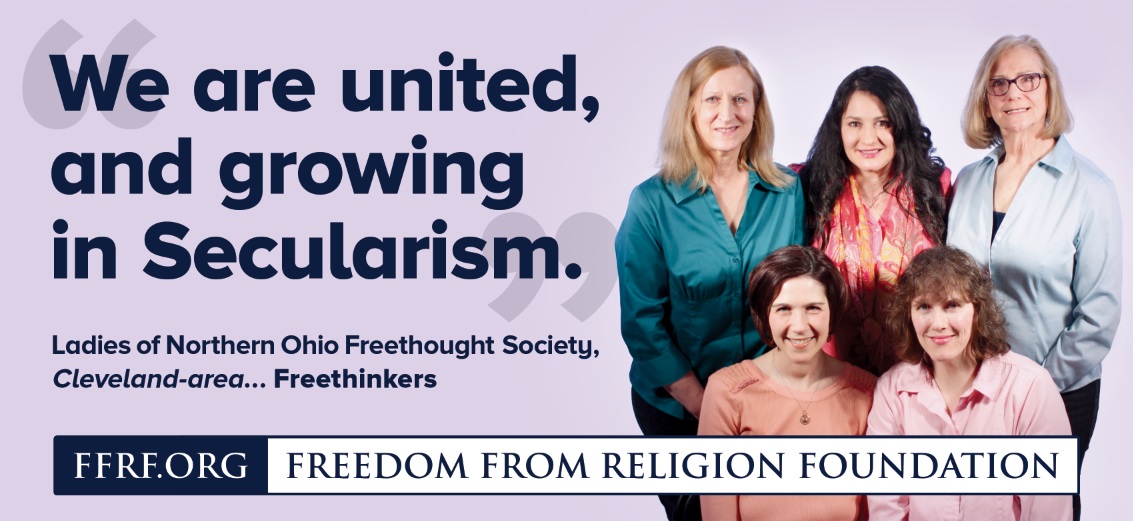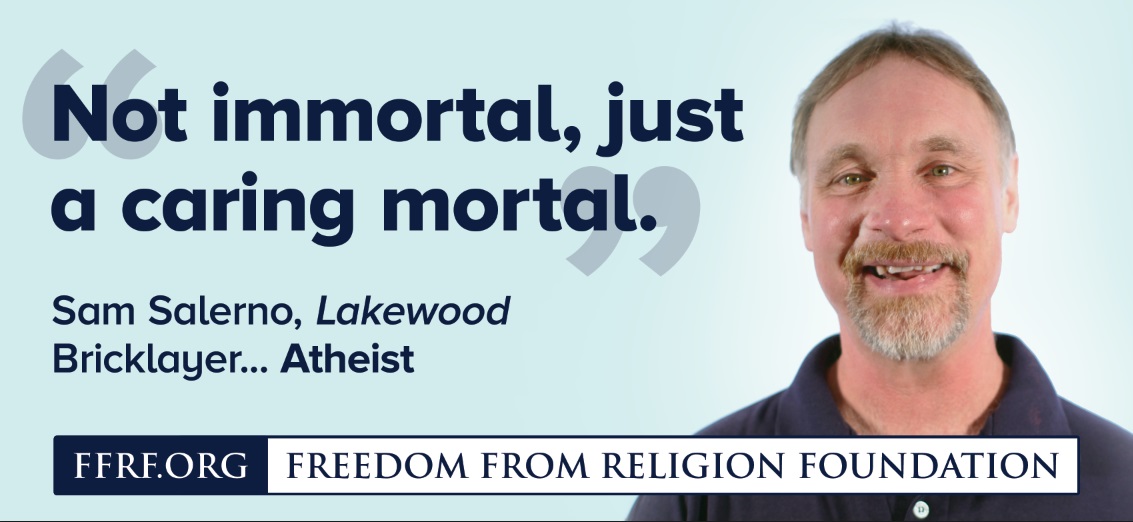 Sacramento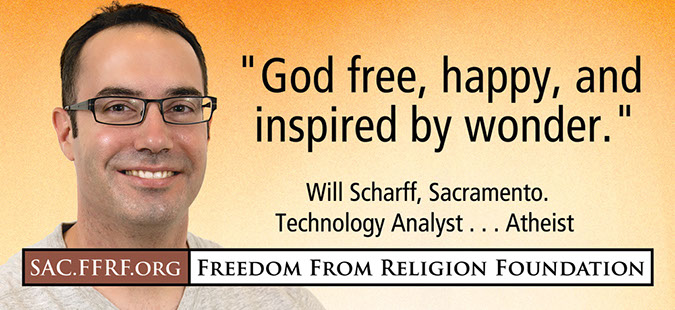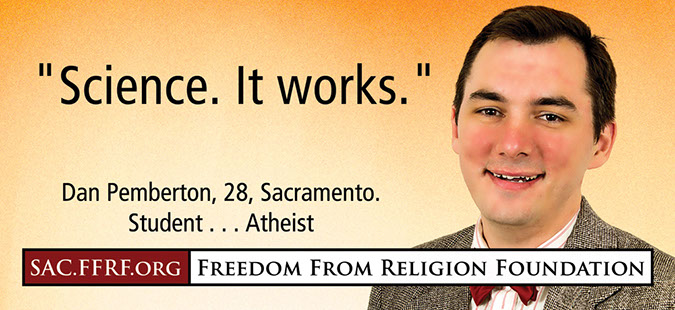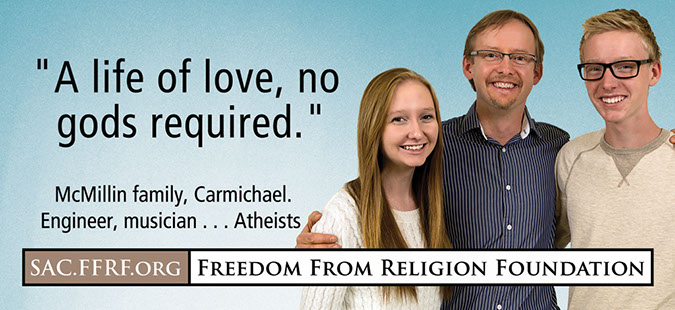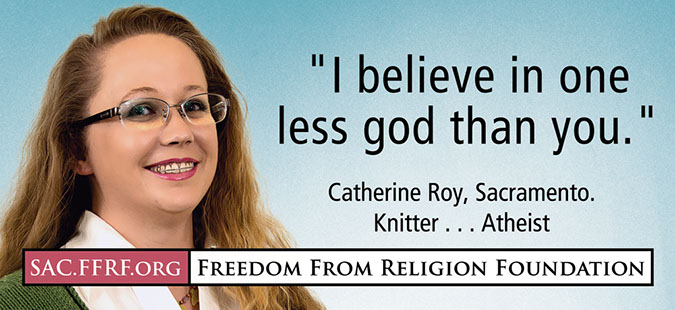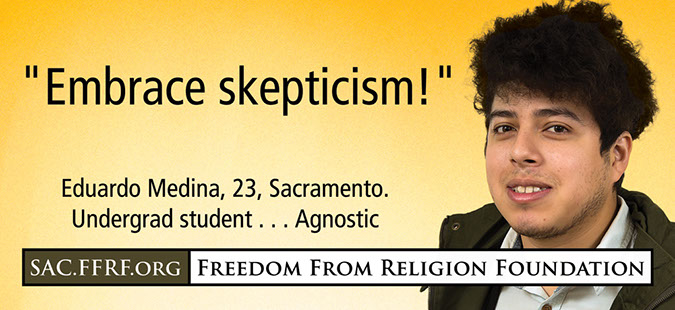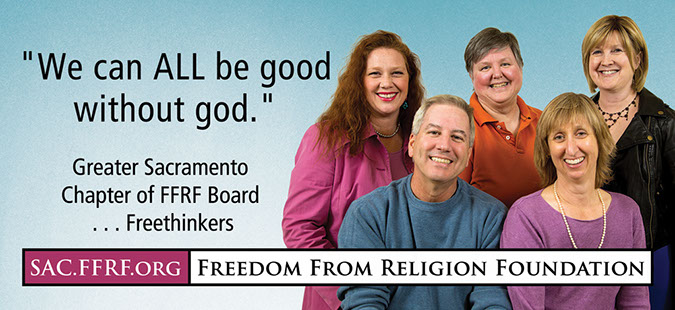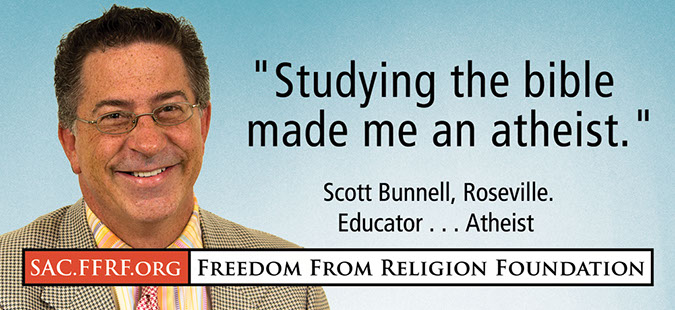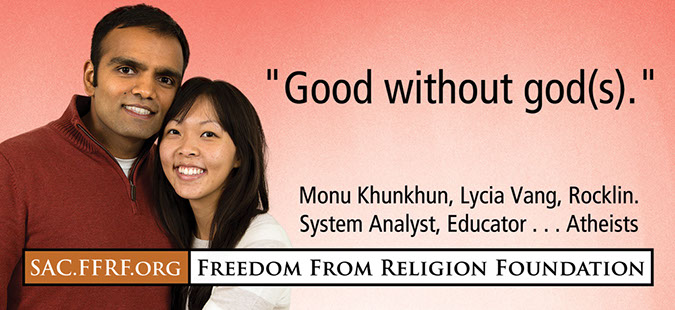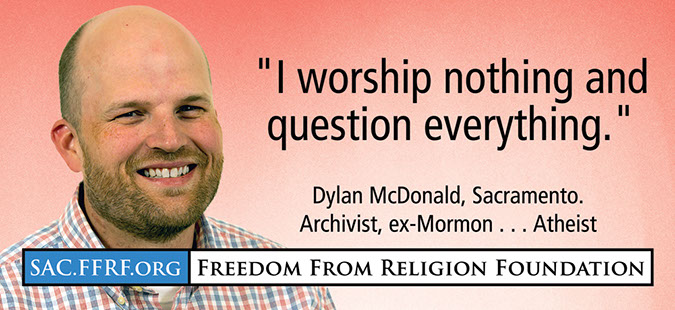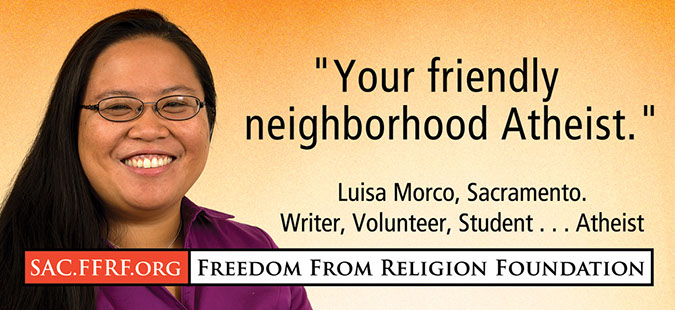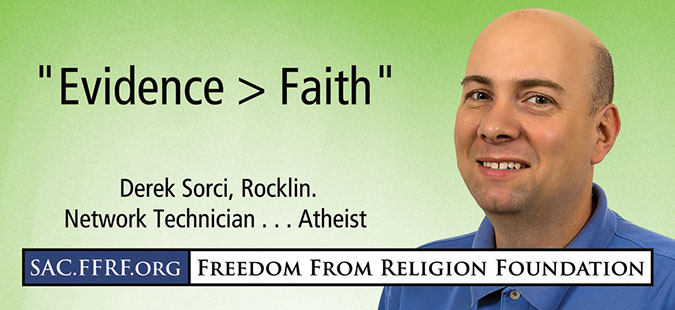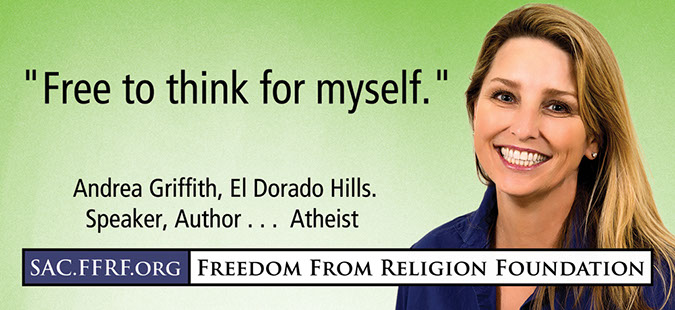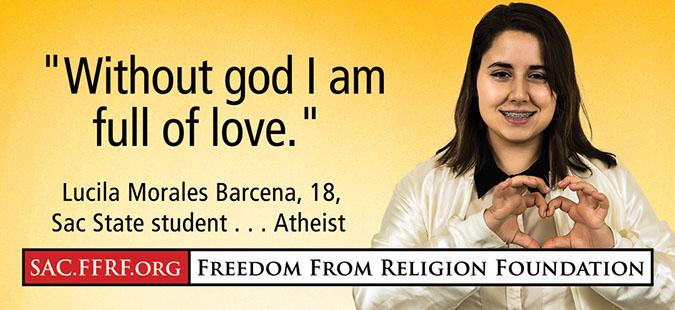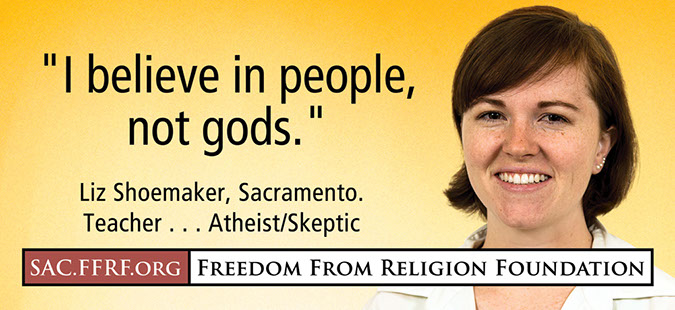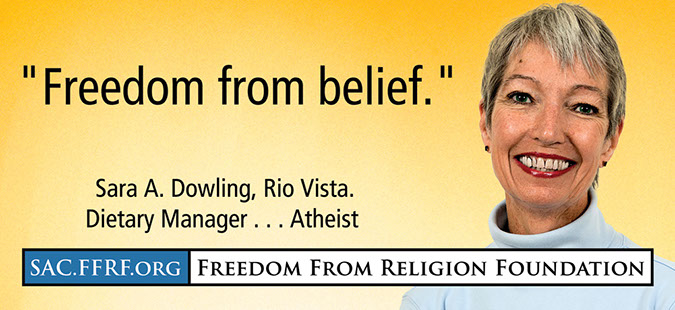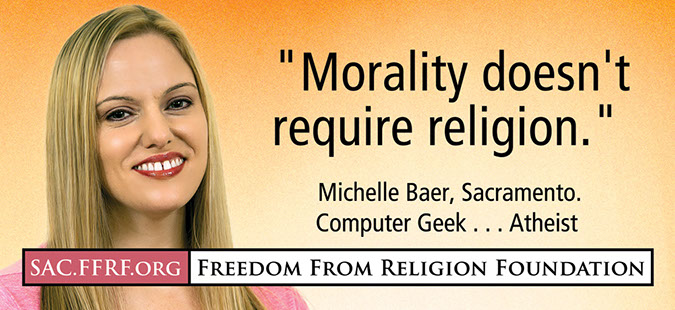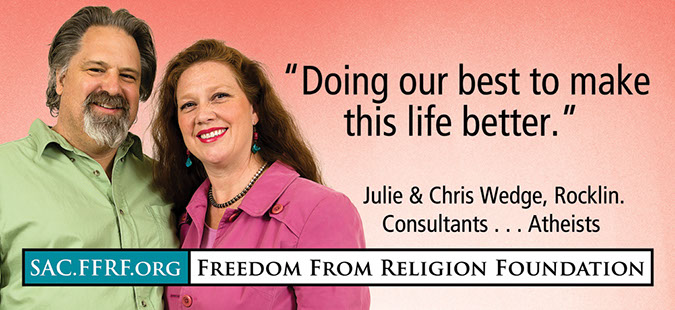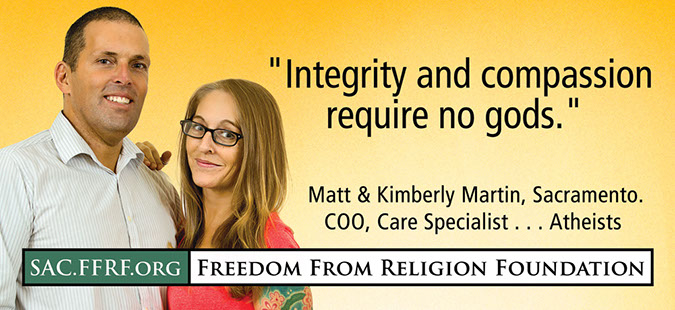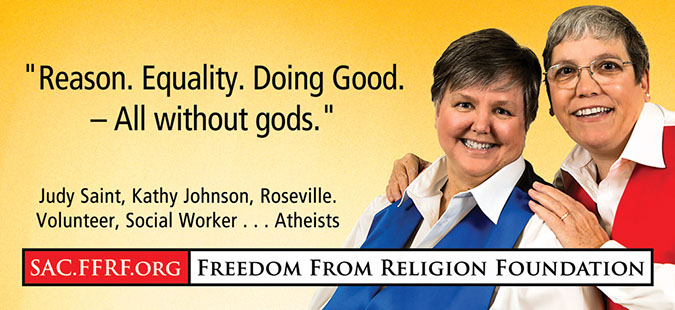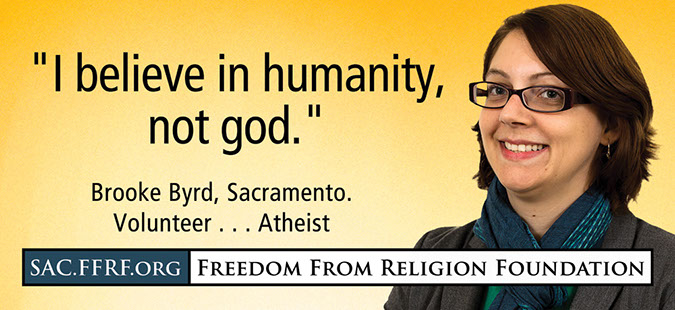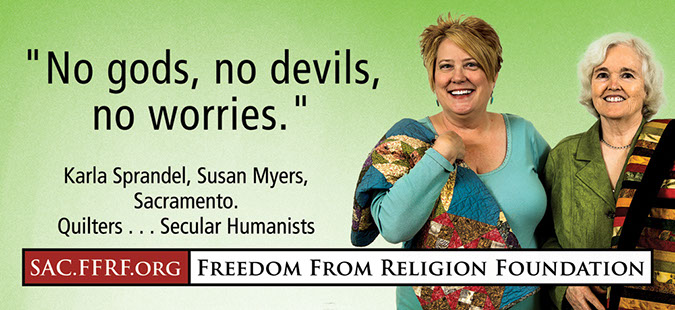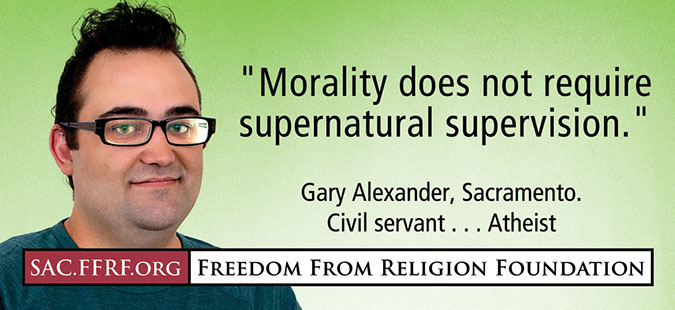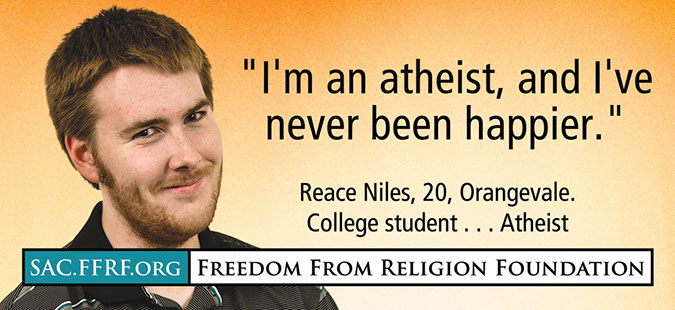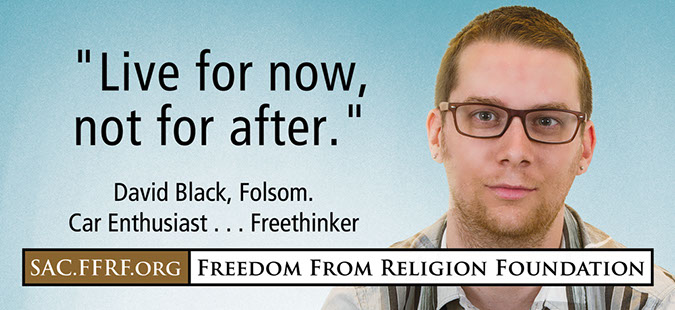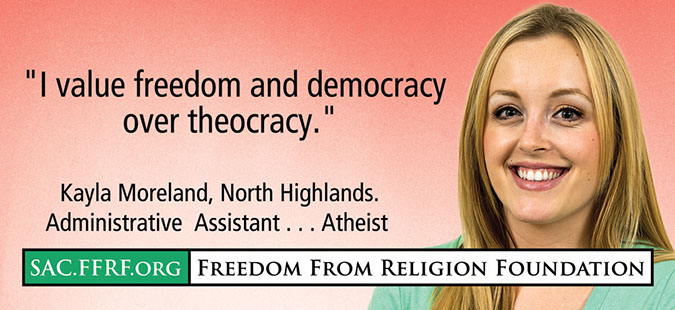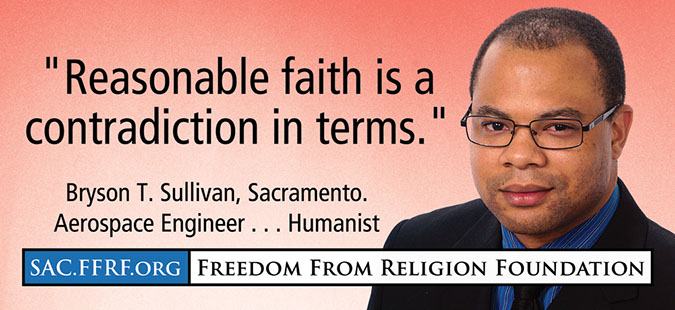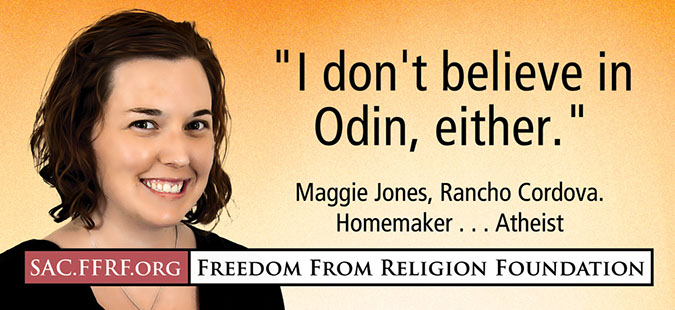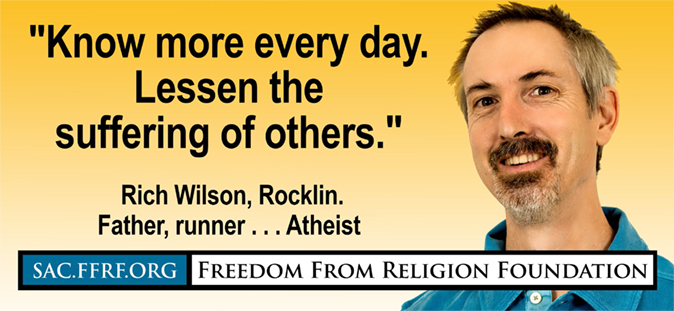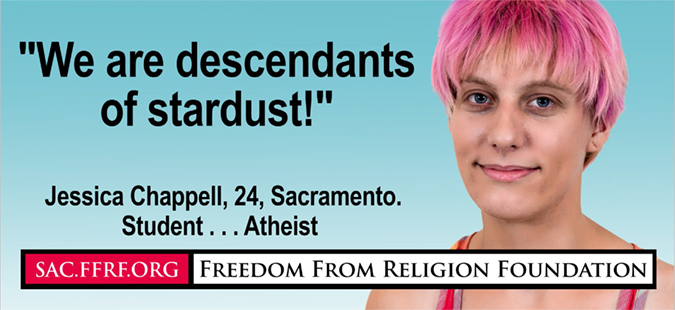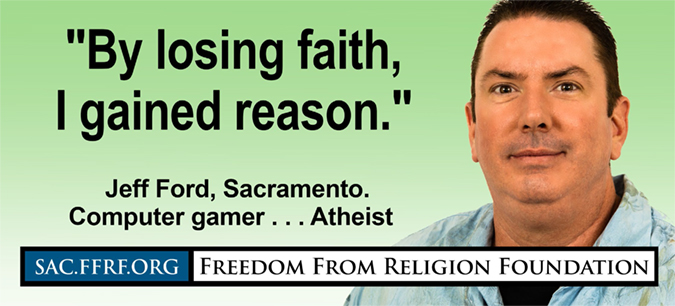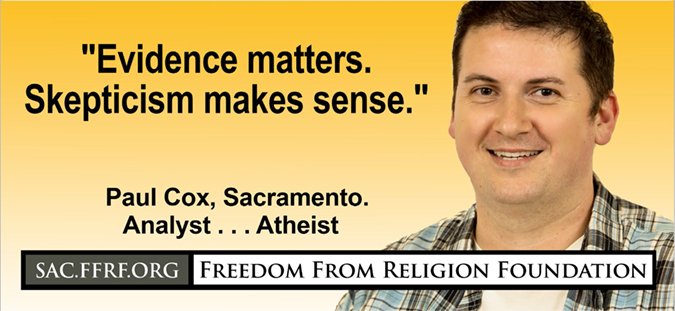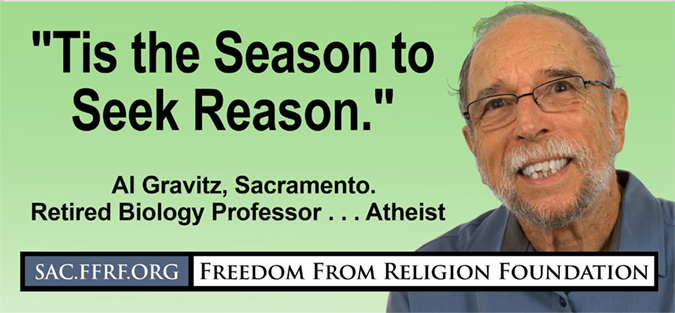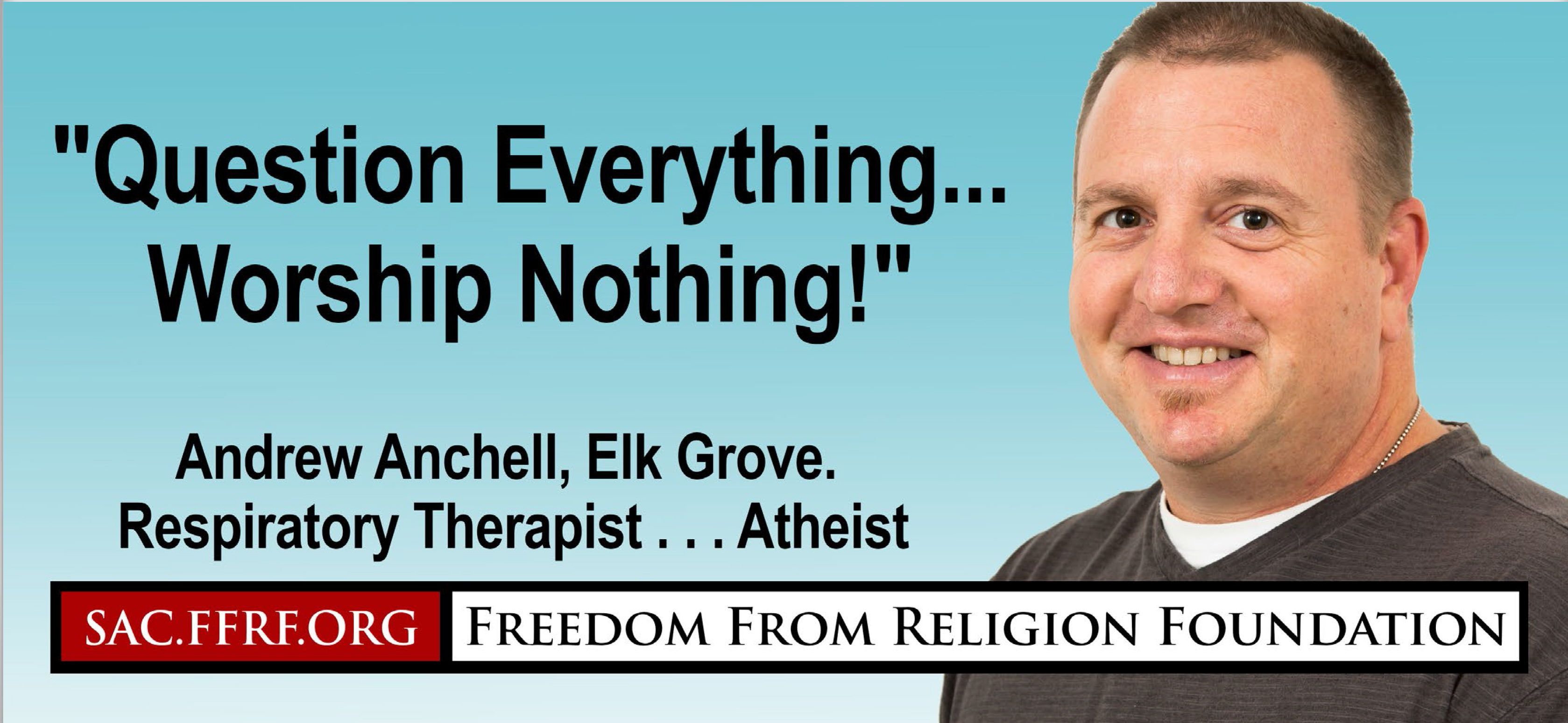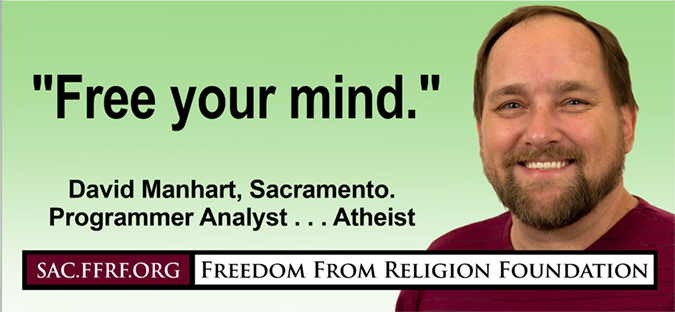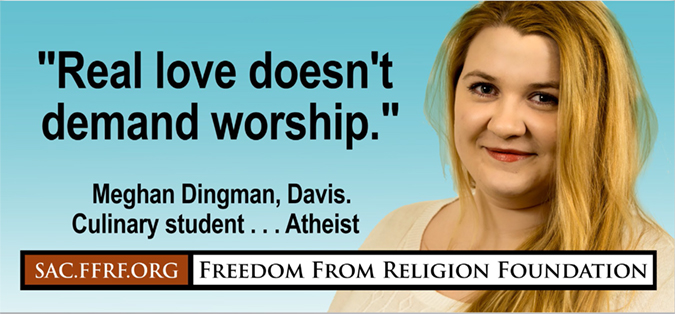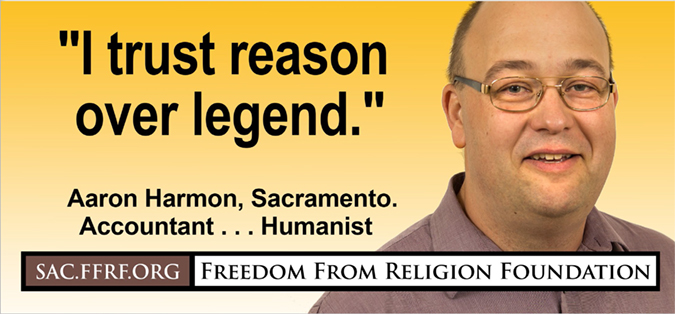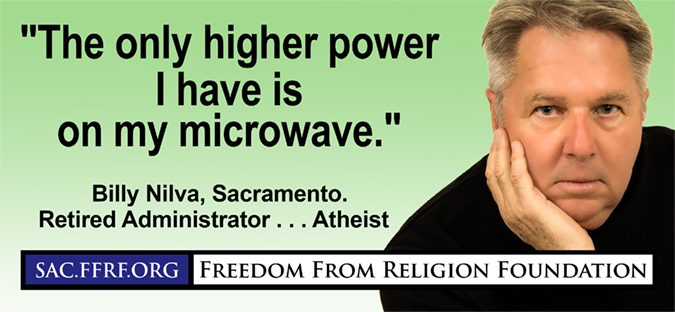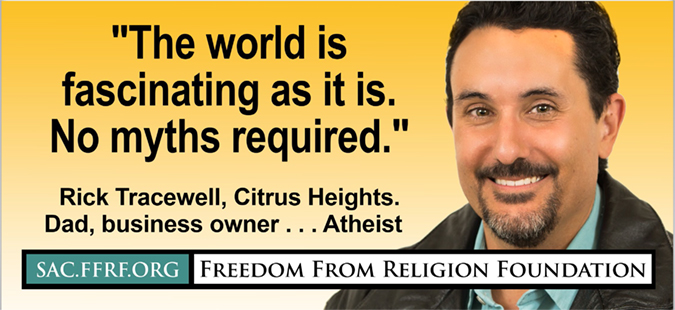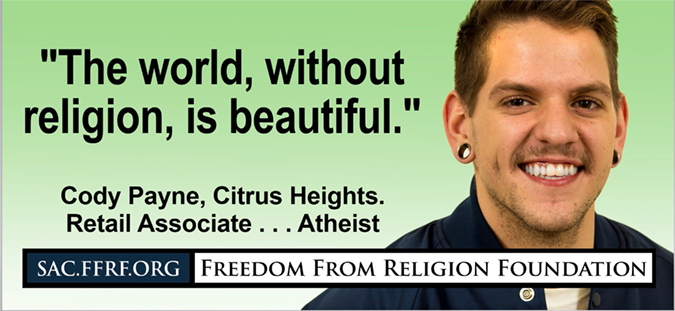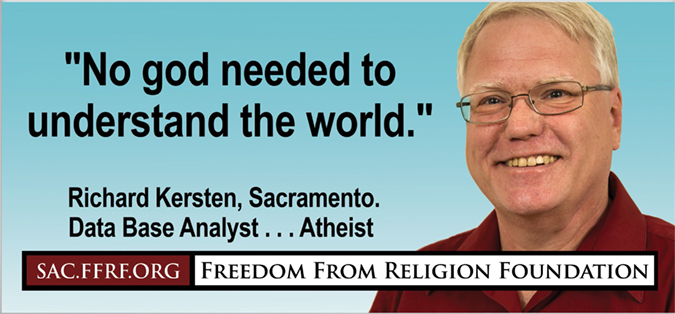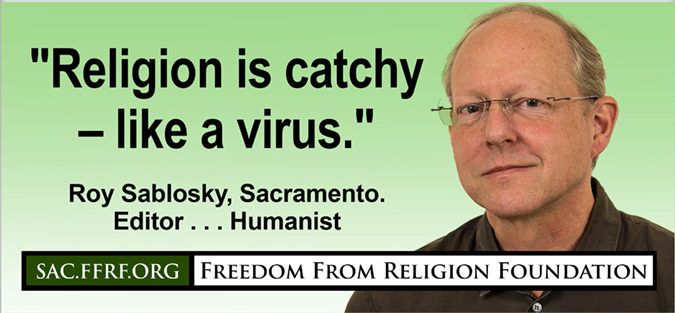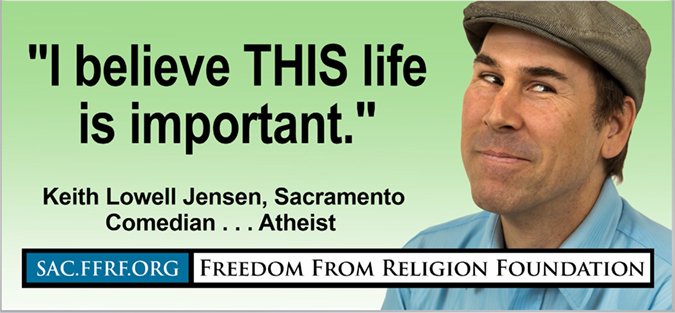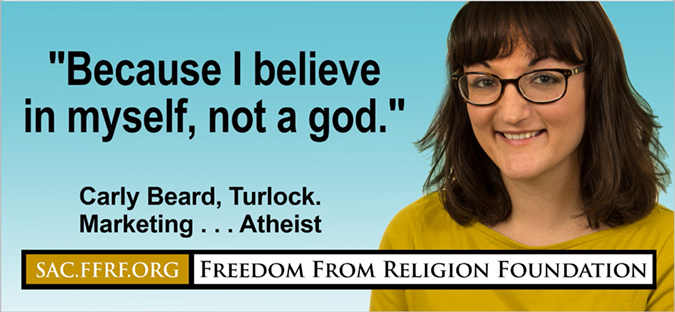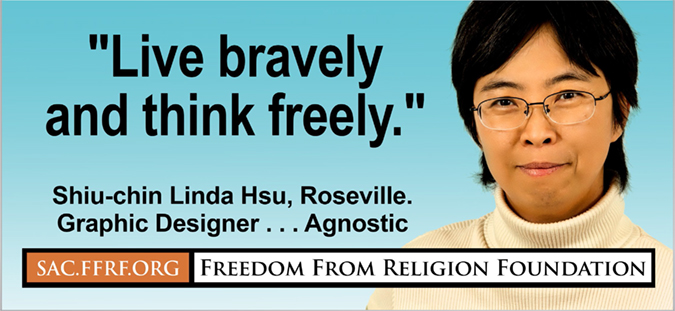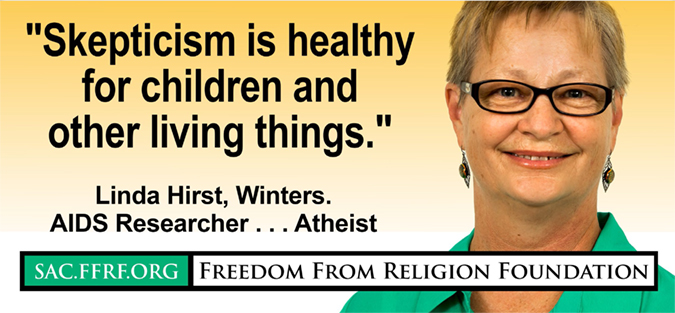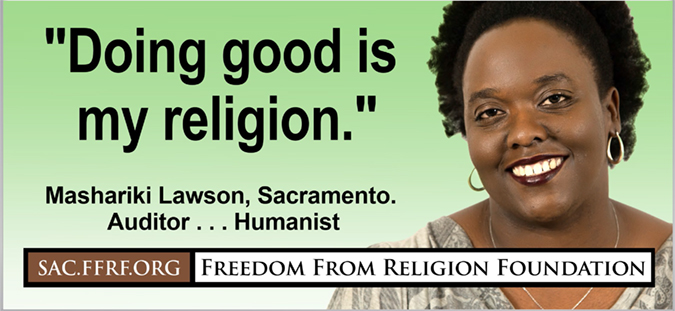 FFRF tells Portlanders "This is What an Atheist Looks Like" & "I'm Secular and I Vote" in October 2012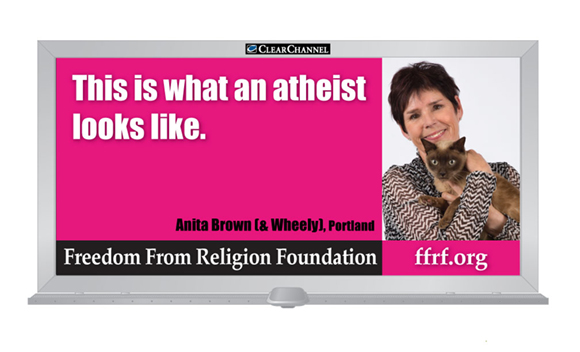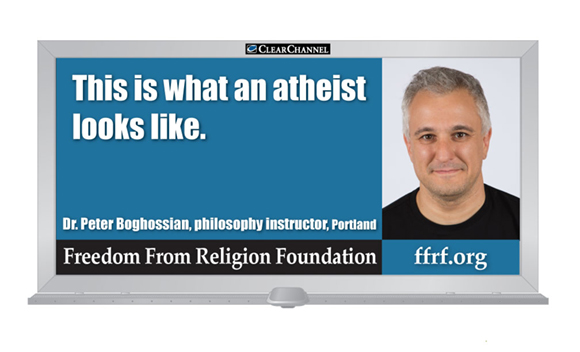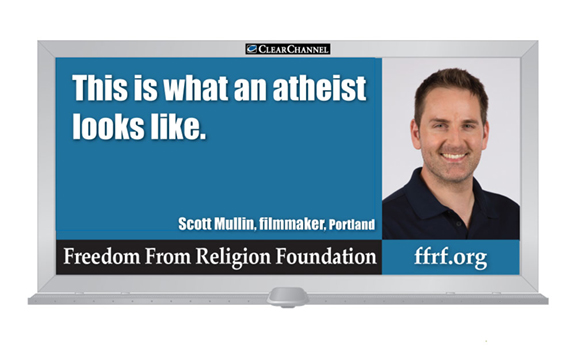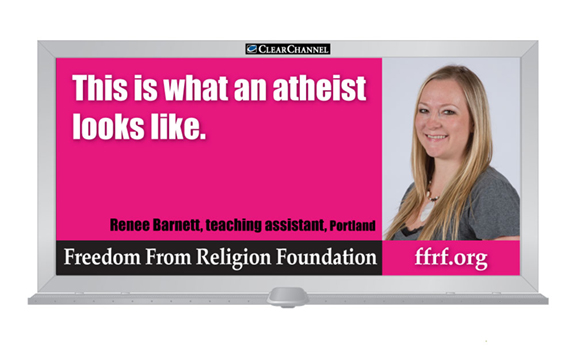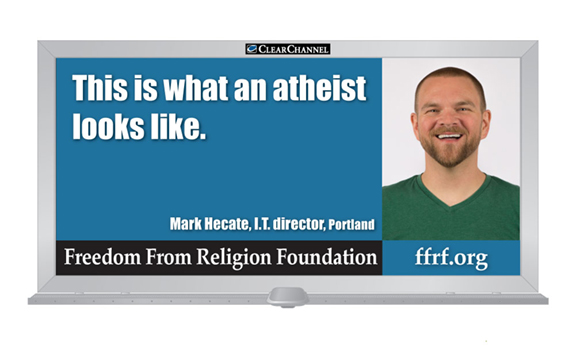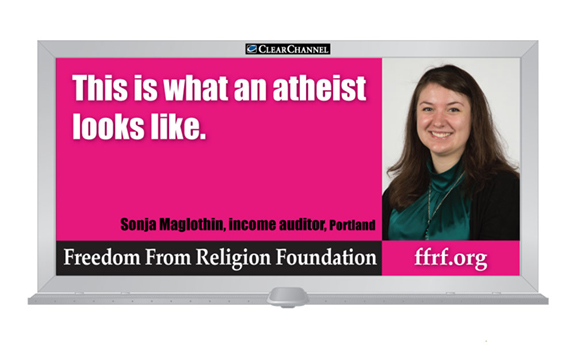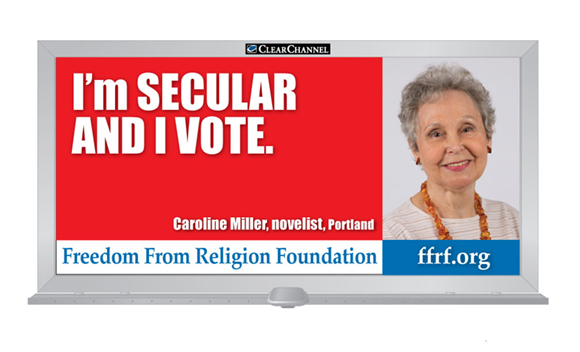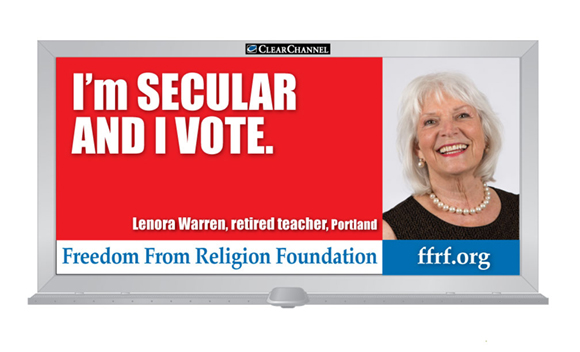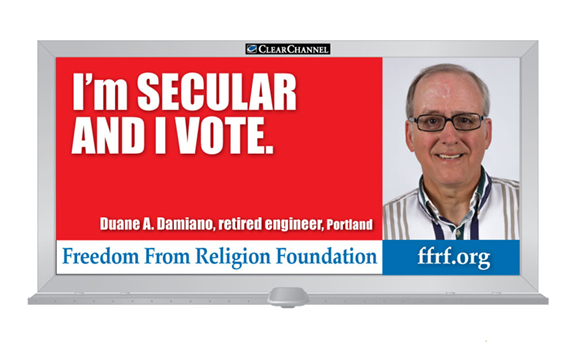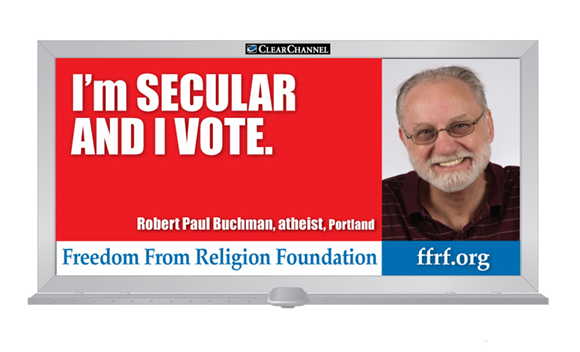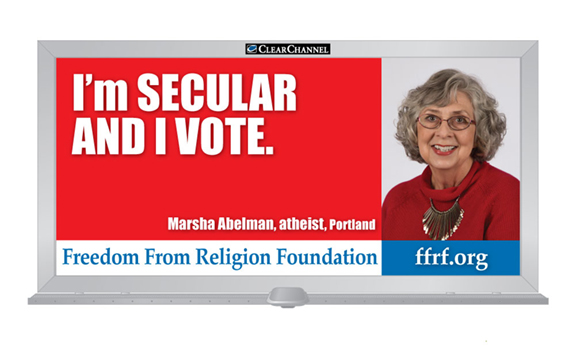 Freethinkers come out in Spokane, July 2012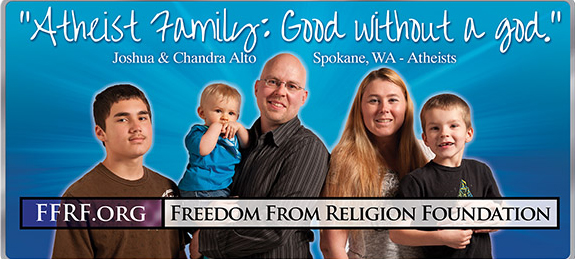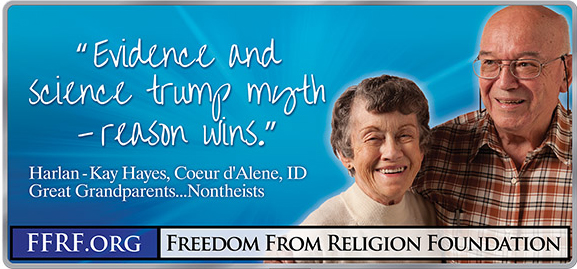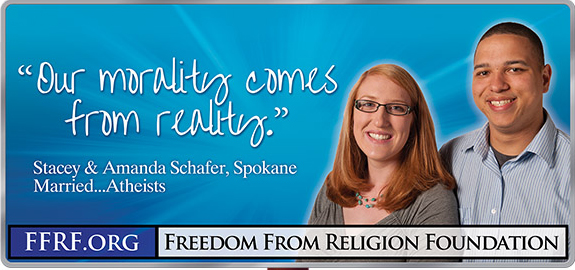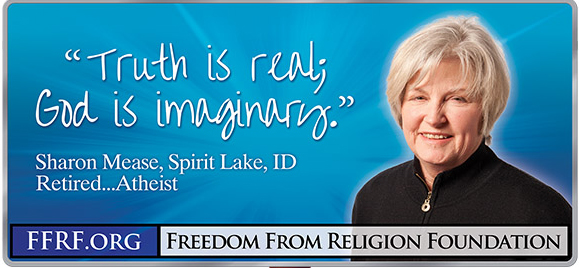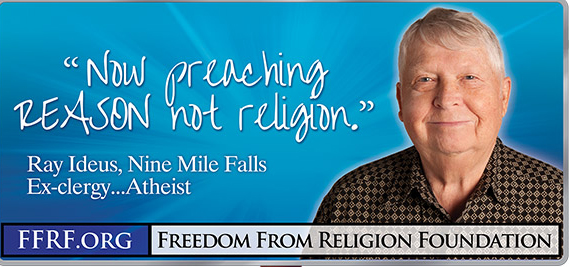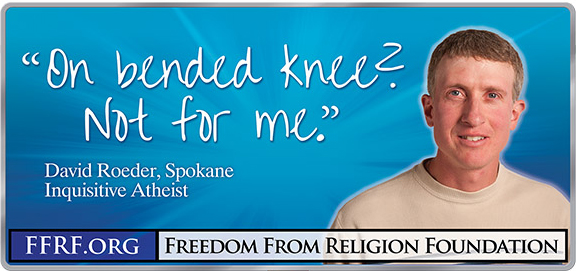 FFRF's newest PR campaign debuts in Nashville!

PHOENIX/TUCSON, ARIZONA, Mid-November 2011









Columbus, ohio, june-july 2011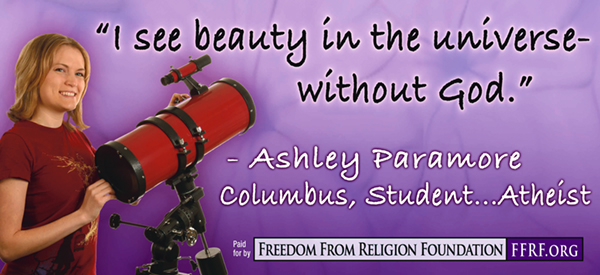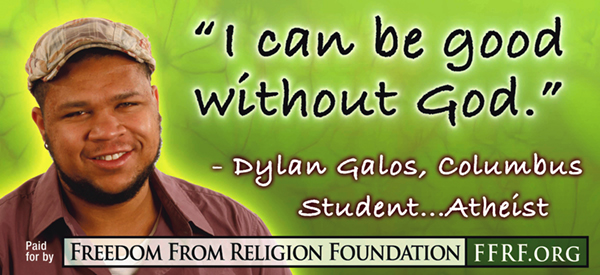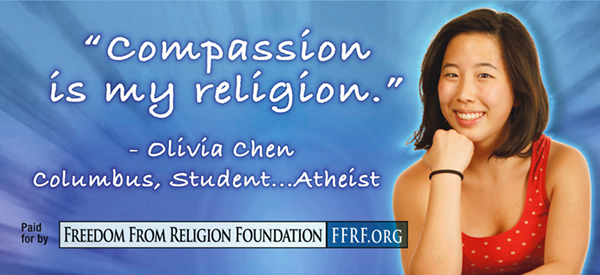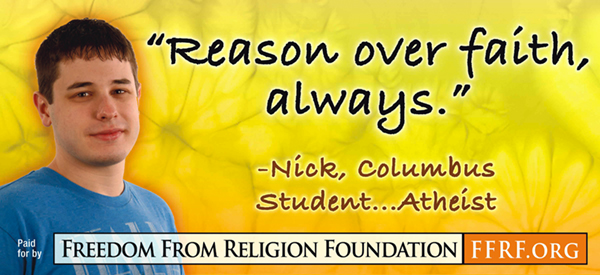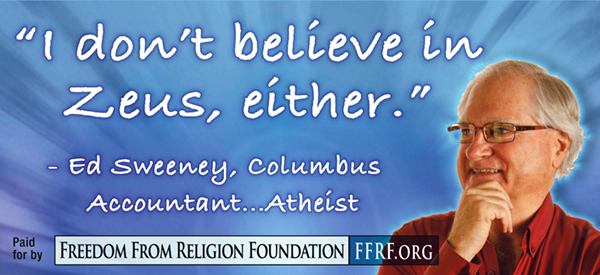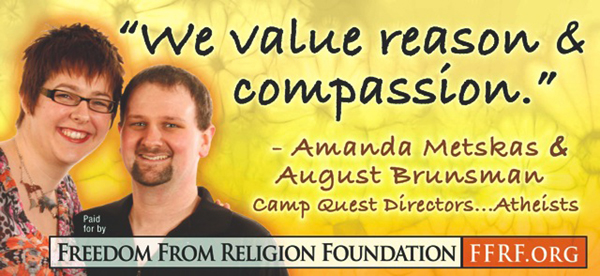 TULSA, OKLA., MAY-JUNE 2011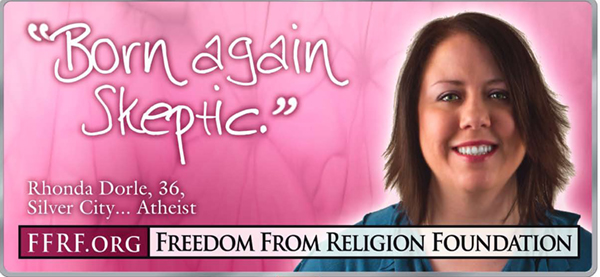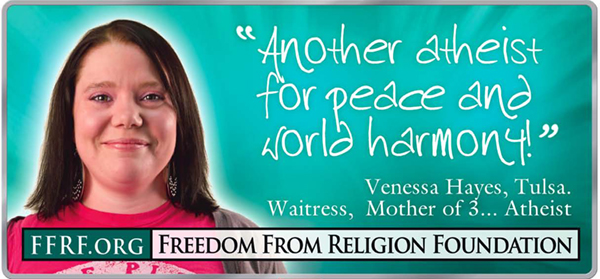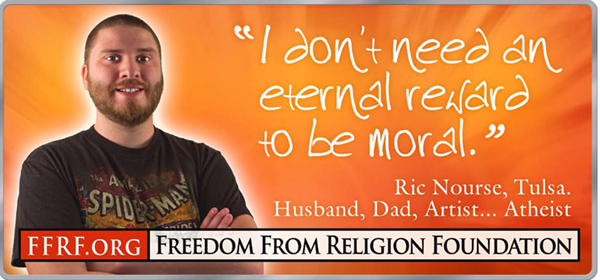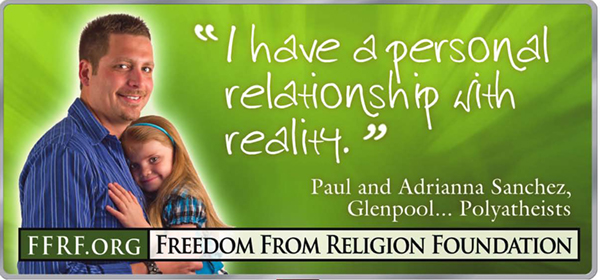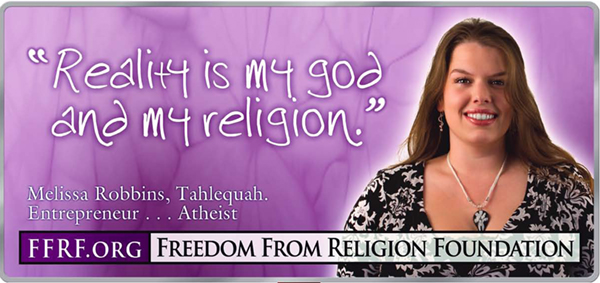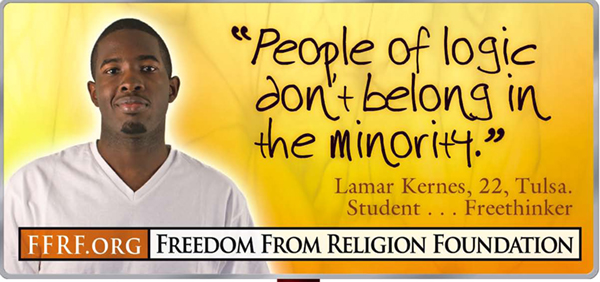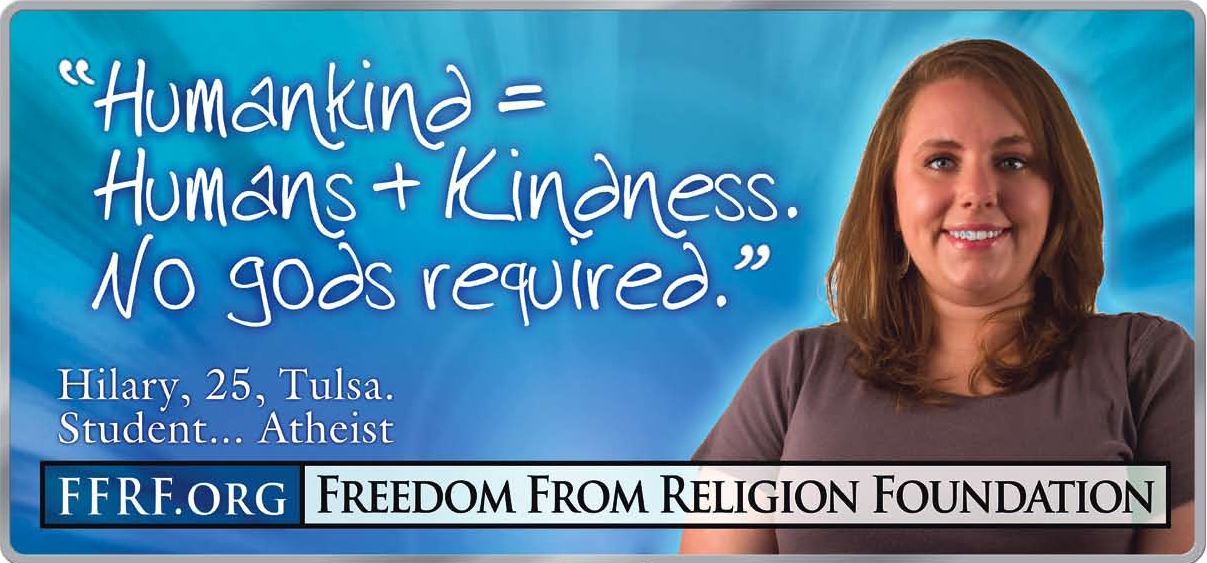 raleigh, n.c., april 2011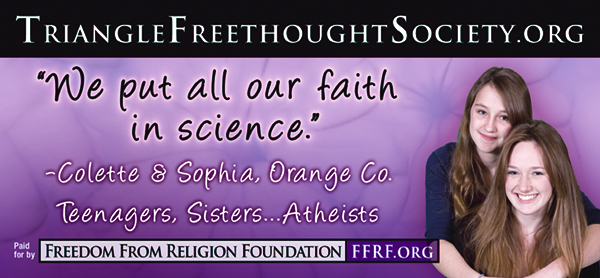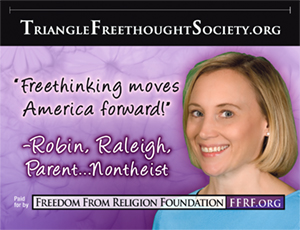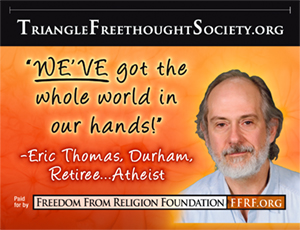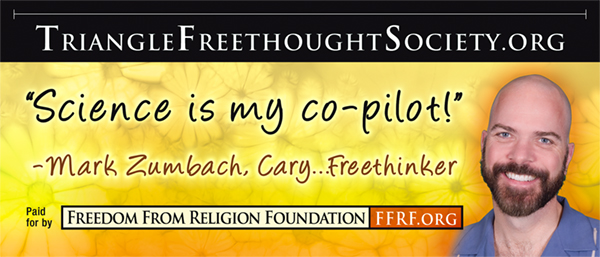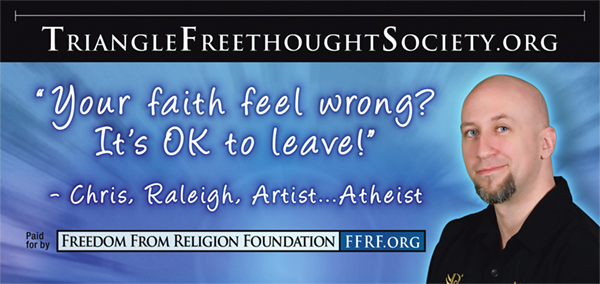 Madison, wis. convention billboards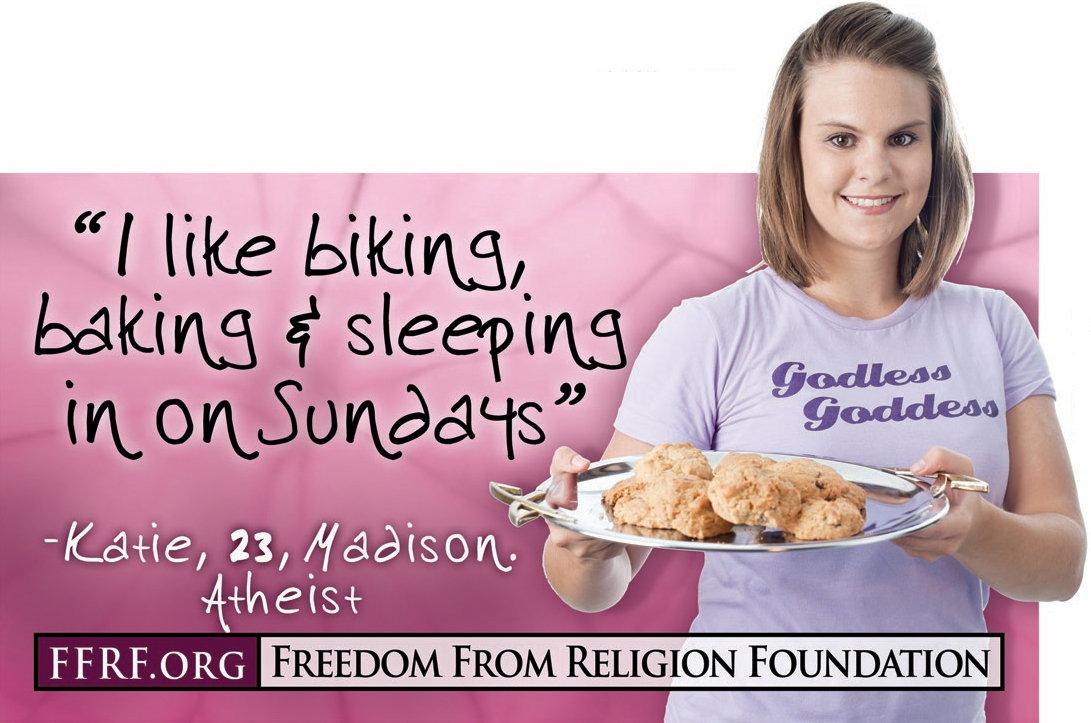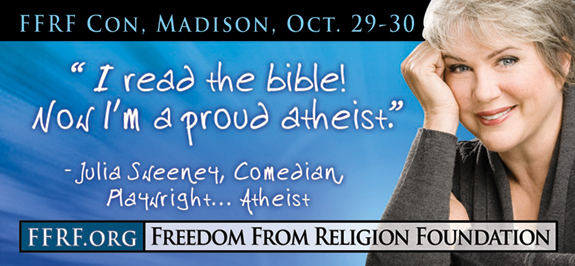 madison, wis. bus ads, october 2010













Additional Digital Billboards in October 2010 Campaign, Madison, Wis.