Getting Acquainted
Organization
The Freedom From Religion Foundation is a national membership organization with State Representatives selected by members and a governing Executive Board of Directors selected by the State Representatives. The Foundation is a non-profit, tax-exempt organization. Non-profit status under the Internal Revenue Code, Section 501(c)3, was recognized originally in 1978, with a final tax-exempt determination in 1980. Contributions are deductible under Section 170 of the Internal Revenue Code for federal income tax purposes. Bequests, legacies, devises, transfers and gifts to or for the use of the Freedom From Religion Foundation are deductible for federal estate and gift tax purposes under the provisions of Sections 2055, 2106 and 2522 of the Code. The Foundation, a membership group open to the public, has been classified as an organization which is not a private foundation.
The Foundation is funded by membership dues and specific gifts. It holds an annual convention and membership meeting, publishes a monthly newspaper and broadcasts a weekly radio show. Detailed annual financial statements are provided to all members, and the tax-exempt Foundation files an annual 990 Form accounting for its expenditures. The Foundation engages in publishing books and pamphlets, in producing films and music, in awarding scholarships and in conducting court challenges of violations of the separation between church and state.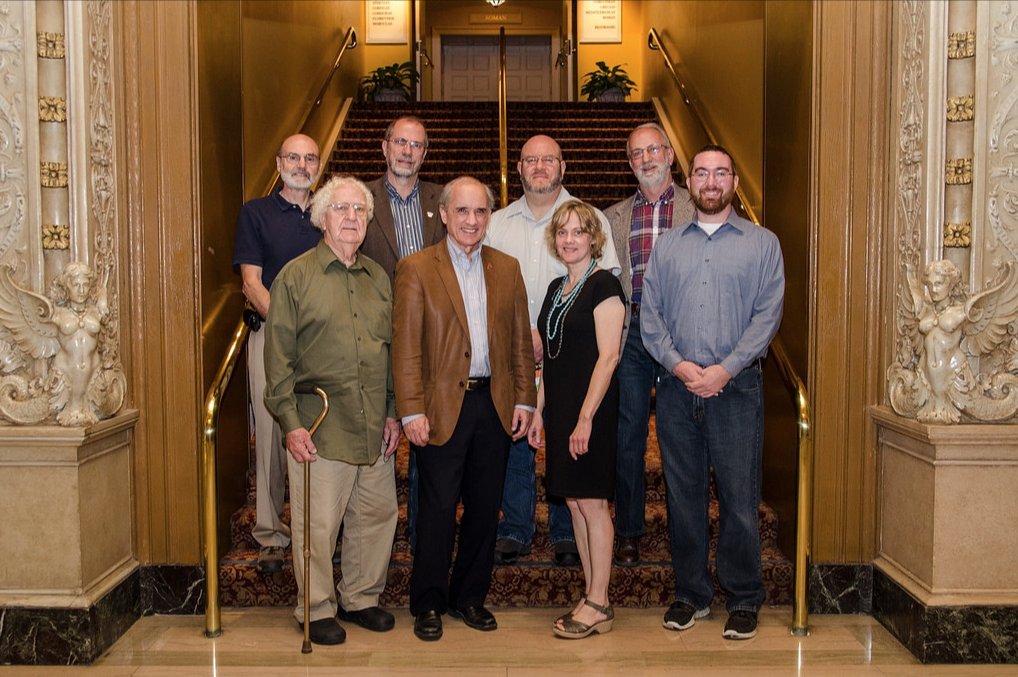 Who We Are - Executive Board of Directors
The governing Executive Board of Directors, elected by the large advisory body of State Representatives, serve 3-year terms. They are pictured at right:
Bottom row (from left): (Front, left) Director Joe Cunningham, Co-Presidents Dan Barker and Annie Laurie Gaylor, Director Mike Cermak; (back) Director and outgoing Treasurer Jim Zerwick, Chair Stephen Hirtle, Director Todd Peissig and incoming Treasurer Steve Salemson. Not pictured: Secretary Jim Bredeson, Director Patricia Cleveland and outgoing Director Phyllis Rose.
---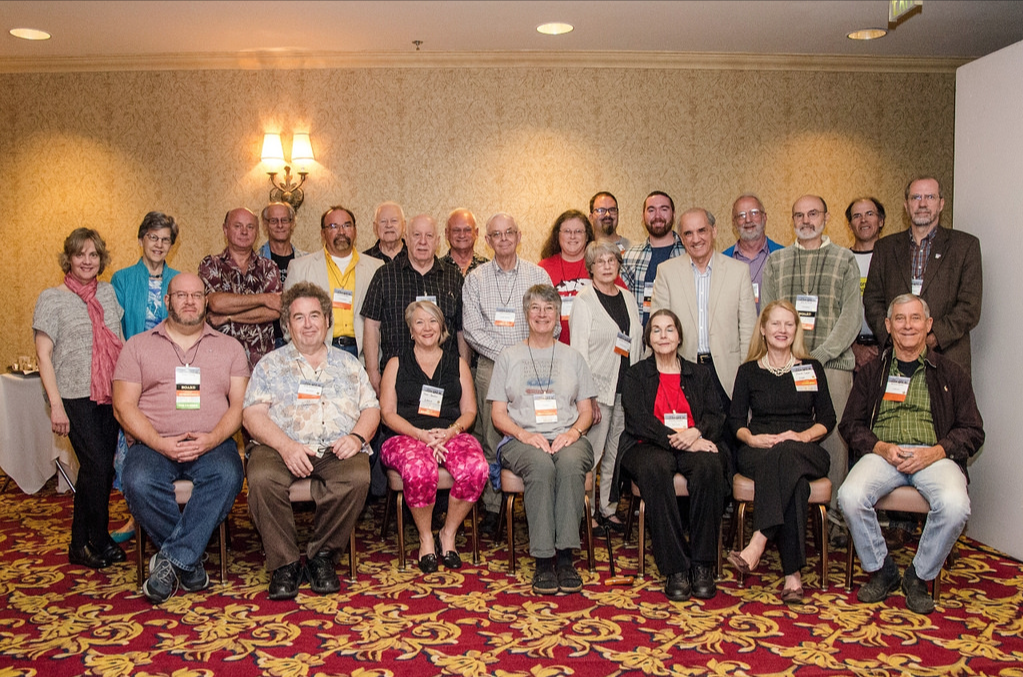 State Representatives
(Front, left): Todd Peissig, Wis.; Nick Sheridan, Md.; Sheri Bender, Ind.; Cheryl Kolbe, Ore.; Fairfid Caudle, N.Y.; Dianna Cooper, Iowa; Wayne Bartz, Calif.; (back) Annie Laurie Gaylor, Wis.; Sheridan Chapin, N.Y.; Steve Aldrick, Tenn.; Steve Trunk, Calif.; Darrell Barker, Wash.; Dick Hewetson, Calif.; Michael Jacobson, Nev.; Charles Bender, Ind.; Gary Stormo, S.D.; Robin Buckallew, Neb.; Michael Garstin, Texas; Bonnie Stormo, S.D.; Mike Cermak, Pa.; Dan Barker, Wis.,; Steve Salemson, Wis.; Jim Zerwick, Wis.; Kevin Gough, Conn. and Stephen Hirtle, Pa.
See FFRF's distinguished roster of Honorary Board Members below.
---
FFRF Staff