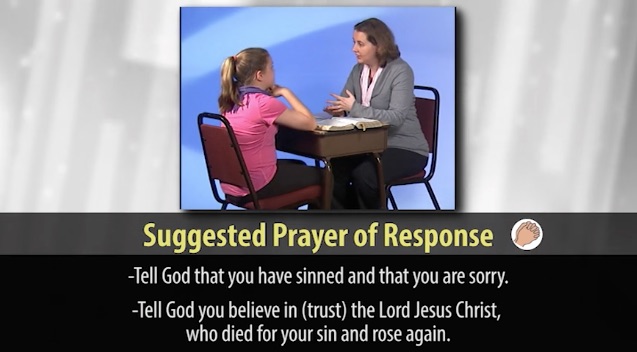 A dubious evangelical group that seeks out children is outrageously misusing school privileges to spread its doctrine at an elementary school in Wisconsin.
The Child Evangelism Fellowship, operator of 5-Day Clubs and Good News Clubs across the country, launched its two-week evangelical invasion of Milwaukee-area public schools last week. FFRF has already cautioned area parents about the organization's tactics. Now, FFRF has learned that club organizers have abused their access to public school property in order to evangelize Wisconsin elementary school students against their parents' wishes.
Just a few days after it sent a letter of concern to Racine Unified School District over potential interference by a 5-Day Club with an elementary school's summer program, FFRF has come to know that club organizers entered into summer school classes, in violation of their agreement with the school district, in order to evangelize and coax kids to participate in club activities.
"Because the 5-Day Club at Schulte Elementary operated at the same time as the summer program, club organizers were essentially asking students to abandon their summer school and join an evangelical mission," notes FFRF Staff Attorney Sam Grover. "This behavior is reprehensible and raises constitutional issues for the school district."
Public school districts have an obligation to ensure that the students in its charge are not exposed to religious messaging from outside adults with an interest in preying on impressionable young minds. Racine Unified School District took steps to ensure that advertisements by the 5-Day Club included a disclaimer of school endorsement. But because club organizers were mistakenly allowed into classrooms to advertise their evangelical agenda during the school day, no disclaimer can overcome the appearance that the district endorses the club's religious message.
For its part, the Racine school district appears to have done its best to abide by its constitutional obligations, notes Grover. The district acknowledged the concerns raised in FFRF's letter, but relied on assurances from 5-Day Club organizers that summer school students would not be exposed to the 5-Day Club and its evangelical message. The district was told that the 5-Day Club would meet exclusively on the playground, start after students were already inside for summer school, and conclude before students were let out. The club's low attendance numbers the past Monday may have prompted organizers to circumvent district administrators and enter summer school classrooms to evangelize.
"It is clear that 5-Day Clubs, like Good News Clubs, do not respect the authority of the public schools they rent, or the Constitution those public schools must follow," says FFRF Legal Fellow Chris Line. "They believe they answer to a higher power that wants them to reach young children, even if it means deceiving school officials and putting school districts in violation of the law."
While these 5-Day Clubs will only be around until the end of the week, the Child Evangelism Fellowship intends for them to be the seed for the newly established Good News Clubs that will remain in Milwaukee area school districts during the school year. FFRF urges area parents to continue to monitor their children's schools in order to bring future abuses to the attention of school administrators.
The Child Evangelism Fellowship's inexcusable tactics shouldn't be permitted.