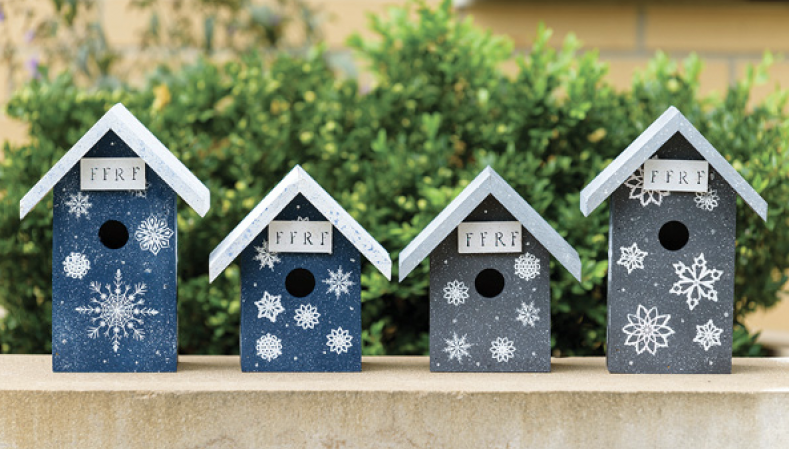 FFRF Winter Solstice Birdhouse
These handmade hand-painted birdhouses are functional for outdoor use (side panel opens for cleaning), or decorative for indoor use. Each is unique, and signed and dated by the artist. Please allow 2-4 weeks for delivery.
$25 each (Small birdhouse 5.75"x 6.5" x5")
$30 each (Large birdhouse 5.5"x 8.75"x 4.75")
Sales price without tax
$25.00
FFRF is a not-for-profit charitable organization, not a retail business. We strive to make purchases easy and worry-free. Our "Make it Right" policy means that if you are not 100% satisfied with our products, just CONTACT US or call 608-256-8900 and we will work with you. Also, contact us regarding discounts on large orders, special requests, and costs for UPS or overnight delivery. We typically process orders within 24 hours.