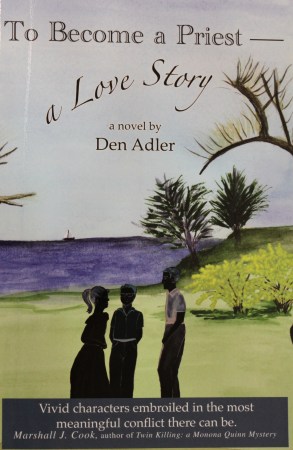 To Become a Priest: A Love Story
By Dan Adler
Thirteen-year-old Danny Bates is obsessed with becoming a Catholic priest, and he enters Southport, Wisconsin's Resurrection Seminary in 1957. But a tragic fire in Chicago ignites doubts about the God Danny is so eager to serve, and he falls in love with Jessica Fernettan, his best friend Pat's twin sister. As Jessica urges both Danny and Pat to leave the seminary, and with the Church in a period of dramatic change following its second Vatican Council, the young seminarians face agonizing choices. In a powerful and sensitive account of competing personal values, the book follows the intertwined lives of these three friends over the next 40 years to a memorable ending at the place where their story began.
Paperback, 344 pages.
Sales price without tax
$9.00
FFRF is a not-for-profit charitable organization, not a retail business. We strive to make purchases easy and worry-free. Our "Make it Right" policy means that if you are not 100% satisfied with our products, just CONTACT US or call 608-256-8900 and we will work with you. Also, contact us regarding discounts on large orders, special requests, and costs for UPS or overnight delivery. We typically process orders within 24 hours.