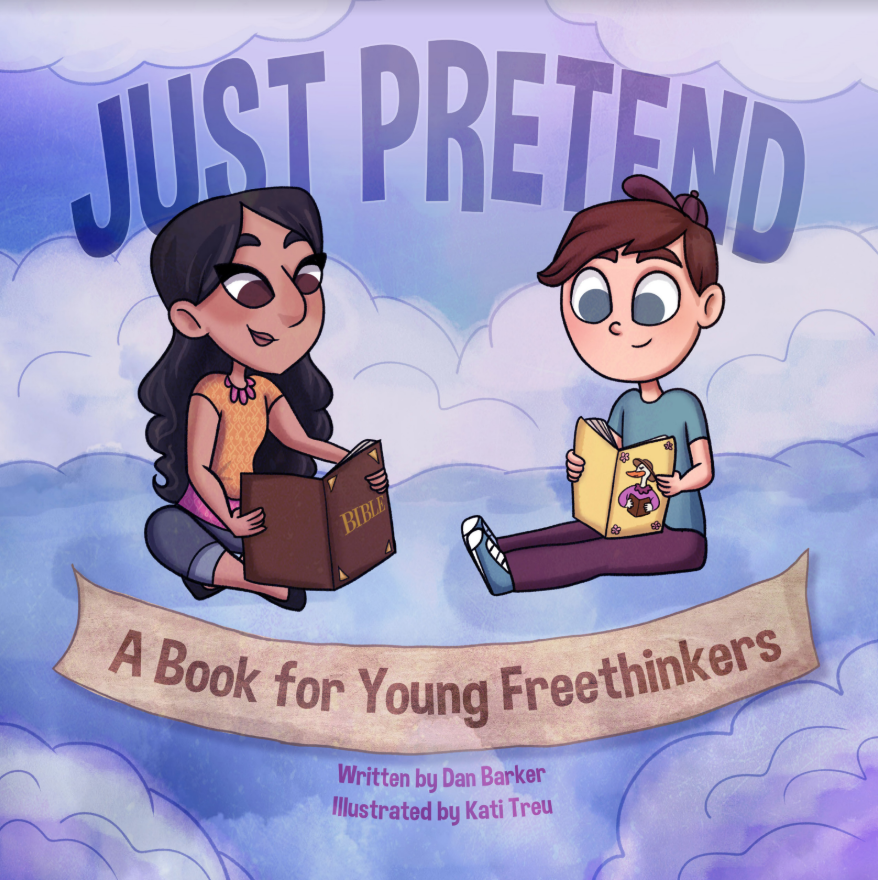 Just Pretend
Written by Dan Barker
Illustrated by Kati Treu
Great Gift!

One of the greatest skills children can learn is to think for themselves. They need to know how to think clearly, how to question authority when necessary, and how to separate fantasy from fact. Just Pretend: A Book for Young Freethinkers is a truthful book that allows children to explore myths like Santa Claus compared with ideas like the existence of God. Just Pretend encourages children to apply the tests of reason to any idea, fairy tale, myth, or religion. Children should be allowed to make their decisions about their beliefs at their own pace. Just Pretend offers them a charming and frank look at religion from a freethought perspective.
(Alert: Santa spoiler.)
Paperback, 32 pages.
**Author donates royalties for sales of this book to FFRF
Sales price without tax
$12.00
Due to the COVID-19 pandemic, order fulfillment will be delayed. Thank you for your patience, and stay well!
Minimum purchase amount is $5. Prices include domestic shipping and handling costs. For international orders please call 1 (800) 335-4021
FFRF is a not-for-profit charitable organization, not a retail business. We strive to make purchases easy and worry-free. Our "Make it Right" policy means that if you are not 100% satisfied with our products, just This email address is being protected from spambots. You need JavaScript enabled to view it. or call 608-256-8900 and we will work with you. FFRF makes every effort to fulfill orders accurately, and works to meet the expectations of our customers whenever possible. However, discounts, promotions, and bonus items are subject to availability, and may be discontinued at any time. Contact us regarding discounts on large orders, special requests, international orders, and costs for UPS or overnight delivery. Please note that items qualifying for U.S.P.S. media mail services (books, CDs, DVDs) may be sent separately and can take up to 10 days to arrive.