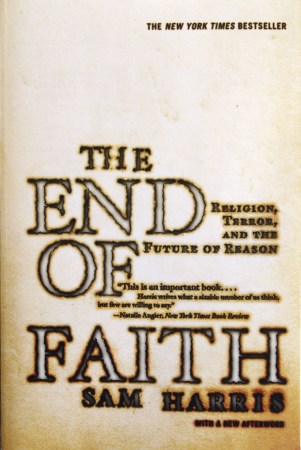 The End of Faith
By Sam Harris
In ​The End of Faith​, Sam Harris delivers a startling analysis of the clash between reason and religion in the modern world. He offers a vivid, historical tour of our willingness to suspend reason in favor of religious beliefs—even when these beliefs inspire the worst human atrocities. While warning against the encroachment of organized religion into world politics, Harris draws on insights from neuroscience, philosophy, and Eastern mysticism to deliver a call for a truly modern foundation for ethics and spirituality that is both secular and humanistic.
Paperback, 348 pages.
Sales price without tax
$15.00
FFRF is a not-for-profit charitable organization, not a retail business. We strive to make purchases easy and worry-free. Our "Make it Right" policy means that if you are not 100% satisfied with our products, just CONTACT US or call 608-256-8900 and we will work with you. Also, contact us regarding discounts on large orders, special requests, and costs for UPS or overnight delivery. We typically process orders within 24 hours.