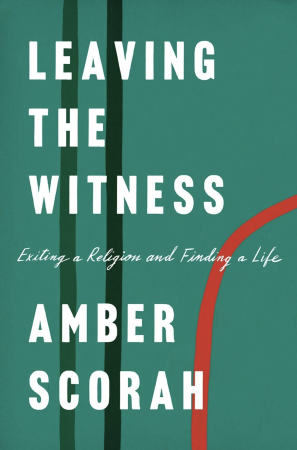 Leaving the Witness
Exiting a Religion and Finding a Life
By Amber Scorah
Amber Scorah was a Jehovah's Witness. This is her poignant memoir of leaving the church and starting over.
Shunned by family and friends as an apostate, Scorah was alone and thrown into a world she had only known from the periphery–with no education or support system. A coming of age story of a woman already in her thirties, this unforgettable memoir examines what it's like to start one's life over again with an entirely new identity. It follows Scorah to New York City, where a personal tragedy forces her to look for new ways to find meaning in the absence of religion. With compelling, spare prose, Leaving the Witness traces the bittersweet process of starting over, when everything one's life was built around is gone.
Hardcover, pages 288.
Sales price without tax
$28.00
Due to the COVID-19 pandemic, order fulfillment will be delayed. Thank you for your patience, and stay well!
Minimum purchase amount is $5. Prices include domestic shipping and handling costs. For international orders please call 1 (800) 335-4021
FFRF is a not-for-profit charitable organization, not a retail business. We strive to make purchases easy and worry-free. Our "Make it Right" policy means that if you are not 100% satisfied with our products, just This email address is being protected from spambots. You need JavaScript enabled to view it. or call 608-256-8900 and we will work with you. FFRF makes every effort to fulfill orders accurately, and works to meet the expectations of our customers whenever possible. However, discounts, promotions, and bonus items are subject to availability, and may be discontinued at any time. Contact us regarding discounts on large orders, special requests, international orders, and costs for UPS or overnight delivery. Please note that items qualifying for U.S.P.S. media mail services (books, CDs, DVDs) may be sent separately and can take up to 10 days to arrive.