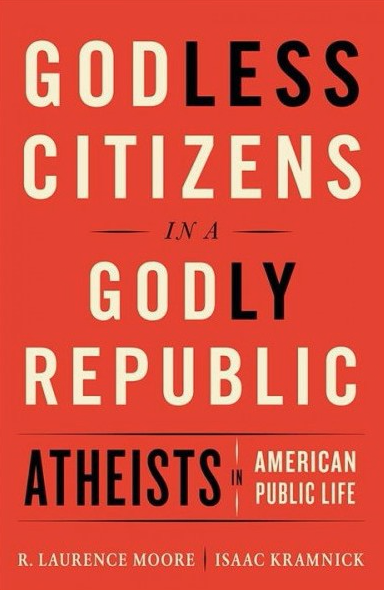 Godless Citizens In A Godly Republic
Atheists In American Public Life
By R. Laurence Moore and Issac Kramnick
God occupies our nation's consciousness, even defining to many what it means to be American. Nonbelievers have often had second-class legal status and have had to fight for their rights as citizens.
As R. Laurence Moore and Isaac Kramnick demonstrate in their sharp and convincing work, avowed atheists were derided since the founding of the nation. Even Thomas Paine fell into disfavor and his role as a patriot forgotten. Popular Republican Robert Ingersoll could not be elected in the nineteenth century due to his atheism, and the suffragette Elizabeth Cady Stanton was shunned when she questioned biblical precepts about women's roles. Moore and Kramnick lay out this fascinating history and the legal cases that have questioned religious supremacy.
Hardcover, 256 pages
Sales price without tax
$25.00
Due to the COVID-19 pandemic, order fulfillment will be delayed. Thank you for your patience, and stay well!
Minimum purchase amount is $5. Prices include domestic shipping and handling costs. For international orders please call 1 (800) 335-4021
FFRF is a not-for-profit charitable organization, not a retail business. We strive to make purchases easy and worry-free. Our "Make it Right" policy means that if you are not 100% satisfied with our products, just This email address is being protected from spambots. You need JavaScript enabled to view it. or call 608-256-8900 and we will work with you. FFRF makes every effort to fulfill orders accurately, and works to meet the expectations of our customers whenever possible. However, discounts, promotions, and bonus items are subject to availability, and may be discontinued at any time. Contact us regarding discounts on large orders, special requests, international orders, and costs for UPS or overnight delivery. Please note that items qualifying for U.S.P.S. media mail services (books, CDs, DVDs) may be sent separately and can take up to 10 days to arrive.