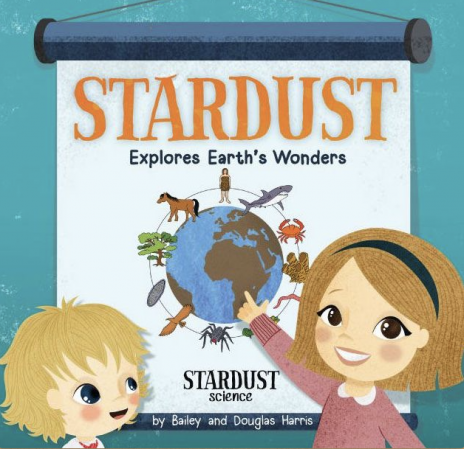 Stardust Explores Earth's Wonders
By Bailey Harris and Douglas Harris
Illustrated by Natalie Malan
ORDER YOUR AUTOGRAPHED COPY TODAY!
FREE Bookmark Gifted by Bailey
NEW!
Introduces a new character, little brother Vincent, who learns an exciting fact: every living thing on Earth is related! Addresses scientific concepts such as evolution in an understandable way
Hardcover. 24 pages.
Sales price without tax
$17.00
FFRF is a not-for-profit charitable organization, not a retail business. We strive to make purchases easy and worry-free. Our "Make it Right" policy means that if you are not 100% satisfied with our products, just CONTACT US or call 608-256-8900 and we will work with you. Also, contact us regarding discounts on large orders, special requests, and costs for UPS or overnight delivery. We typically process orders within 24 hours.