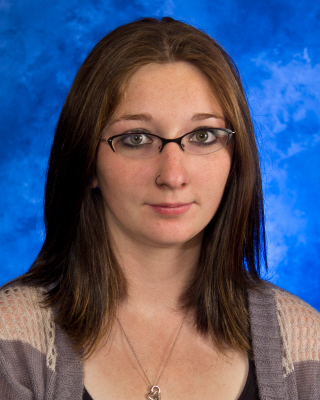 Alexis was awarded $2,050 by FFRF for her essay.
When I first entered the public school system the summer before my first year of high school, I thought I would be escaping the ignorance, hypocrisy and harassment that I dealt with during my nine years of torture at Our Lady of Perpetual Help Catholic School.
My Catholic father had decided it was a good idea to enroll me in a Catholic school at the age of 5 so I could continue to stare wide-eyed at parents and teachers reveling in the "wonder of God" while being spoon-fed stories of a great and powerful man in the sky that even Dr. Seuss would consider odd.
Needless to say, I grew up and out of the religion, becoming the only atheist to walk my school's halls, hated by teachers and students alike because I no longer believed in fairy tales. After I finished eighth grade, I was finally given a choice between a public or a Catholic high school. It was the easiest decision I have ever made.
But when I came to Teays Valley High School, things weren't how I imagined they would be. Teays Valley is located in the appropriately named town of Ashville [pop. 4,120] in southern Ohio, where everyone seemingly is either a farmer or a drug addict.
I immediately had problems with the Fellowship of Christian Athletes student club that prayed in the lobby every morning before school and then partied, drank and did drugs after school. I couldn't stand the hypocrisy and ignorance anymore.
Getting into arguments with my conservative government teacher about religion's role in the classroom wasn't enough for me anymore. I had to do something bigger, and I finally got the opportunity this year. Every senior must work on a research project based on any topic approved by the teacher, divided into an eight-page research paper, 15 hours of practicum and a 50-minute presentation. I quickly decided to devote my senior project to proving the ignorance of religious followers.
Several of my proposed topics were shot down by my teacher for any silly reason she could think of, but finally I had approval when I changed my topic to the similarities, differences and religious conflicts of Christianity, Islam and Judaism.
My thesis was that members of these religions cannot get along because they do not understand their own religions, let alone the religions they are trying to exterminate. To prove my thesis, I devoted my practicum to creating a survey for the entire senior class, asking them what religion they followed and testing their knowledge of Christianity, Judaism and Islam.
My survey showed the ignorance of my classmates who were religious and left many people shocked when I unveiled the results at my presentation. For example, only 45% of the Christians in my senior class knew that Jesus was the major prophet of Christianity.
My project got a lot of people talking, and I didn't let the issue end there. A small group of friends and I had T-shirts professionally made that said "Religion is evolving, will you survive natural selection?" and wore them to school.
If anyone didn't know about my senior project and its outcome, they knew about it after we made the shirts. Many students and even a staff member asked me if they could buy one. Through my project, many students at my school realized that they were not the only atheists in the hallway, and for the first time I wasn't, either.
Through my experiences, I realized that when being a young freethinker, the challenge is not dealing with the constant harassment we receive from the ignorance of others and the overwhelming feeling that we are the only ones who have decided to put reason above what we were told to believe.
The real challenge lies in letting other freethinkers know that they are not alone. Making religious-minded people think twice about themselves and their religion in the process is an added bonus.
Alexis Thomas, 18, Orient, Ohio, will attend Ohio State University with an intended major in integrated language arts or English education. Alexis achieved four-year honor roll in high school with a 4.23 GPA and was secretary of the National Honor Society.