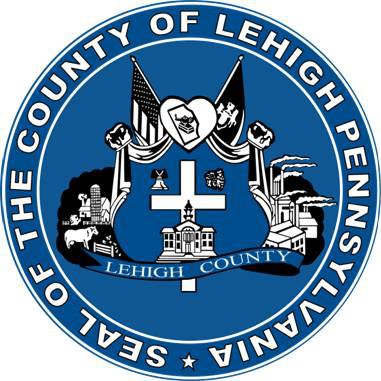 The Freedom From Religion Foundation and several of its local members filed suit on August 16, 2016, against Lehigh County, Penn., to remove a Latin cross from the official county seal and flag. The case was brought in the U.S. District Court for the Eastern District of Pennsylvania.
FFRF is a plaintiff, as are members residing in the county who have encountered the religious symbol on governmental property and documents, such as on letterhead, numerous official county forms and reports, the county's website, a display in the Board of Commissioners meeting room and even on flags prominently displayed at the entrance of county buildings. Joining FFRF in the suit are four county residents, Stephen Meholic, David Simpson, John Berry and Candace Winkler.
By adopting and displaying a seal and flag with a Latin cross, the county is violating the First and 14th Amendments to the U.S. Constitution. The purpose is religious, not secular, and "has the primary effect of both advancing religion and expressing defendant's preference for Christianity above all other religions and nonreligion," the plaintiffs contend.
FFRF and its co-plaintiffs are seeking a declaration that the religious symbols on the county seal and flag are unconstitutional, a permanent injunction against displaying them, nominal damages, costs and attorney fees.
FFRF News Release: "FFRF sues Pennsylvania county over cross on seal"
A fire department in the state of Washington has agreed to stop posting religious messages on its outdoor marquee, following an FFRF complaint.
Grays Harbor Fire District #1 in Oakville had put up a sign last holiday season reading: "Unto us a savior is born, Merry Christmas." It was temporarily taken down after a citizen complained, but was then put back up. FFRF Legal Fellow Madeline Ziegler pointed out its inappropriateness and unconstitutionality in a letter to Oakville Fire Chief Kevin Witt in December. The department recently responded that it has complied with FFRF's request.
"I am pleased to inform you that at the commission's meeting in January 2016, it is noted in the minutes that there will not be any more religious messages on the Fire Department reader board," replied Deanna Lindholm, secretary of the Oakville Fire Department. "It reads in the minutes that the Fire Department will uphold the laws of the state of Washington and the Constitution of the United States of America."
More...