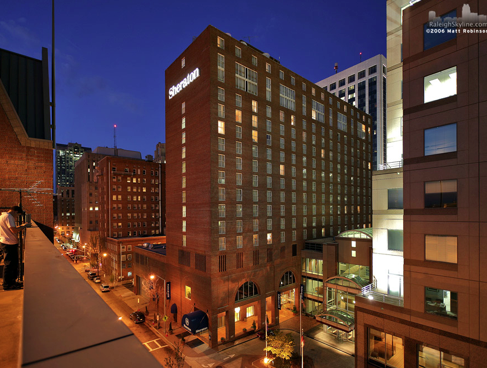 Freedom From Religion
in the Bible Belt ¬≠'ÄĒ May 2-3, 2014
Raleigh Regional Convention
Sheraton Raleigh, 421 South Salisbury St., Raleigh N.C.
The Non-Prayer breakfast
Scrambled eggs, bacon, hash browns, juice, coffee and tea and pastry rolls, $20 (inclusive of 23% service and 7.75% sales tax). A vegetarian option will substitute a tomato for meat; meal is gluten-free with elimination of pastry basket.
Saturday banquet
Dinner options include:
Chicken Saltimbocca (chicken breast stuffed with sliced prosciutto, sage and fresh mozzarella served with penne with garlic cream sauce and sautéed asparagus)
A grilled salmon entree (freshwater grilled salmon with infused lemon dill oil served with garlic risotto, asparagus and roasted tomatoes)
Farm-fresh vegetable plate (marinated and grilled eggplant, squash, zucchini, portabella mushrooms, cabbage, kale sauteed in evoo, with baked sweet potato mash and candied carrots)
All include a garden salad (Bibb lettuce with vine-ripped tomatoes, fresh mozzarella shaved red onions accompanied with balsamic vinaigrette), warm rolls with butter, sweet iced tea, Starbucks coffee and dessert, a fresh assorted berries tower (strawberries, blueberries and raspberries tossed with triple sec and lemon zest whipped cream.)
The salmon and farm-fresh vegetable entrees are gluten-free. The vegetable plate is vegan.
Dinner is $40 (inclusive of 23% service and 7.75% sales tax).