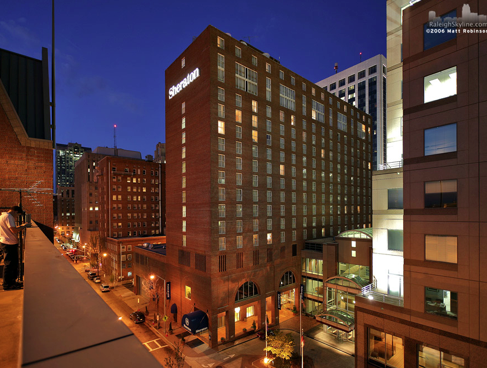 Freedom From Religion
in the Bible Belt ­— May 2-3, 2014
Raleigh Regional Convention
Sheraton Raleigh, 421 South Salisbury St., Raleigh N.C.
---
•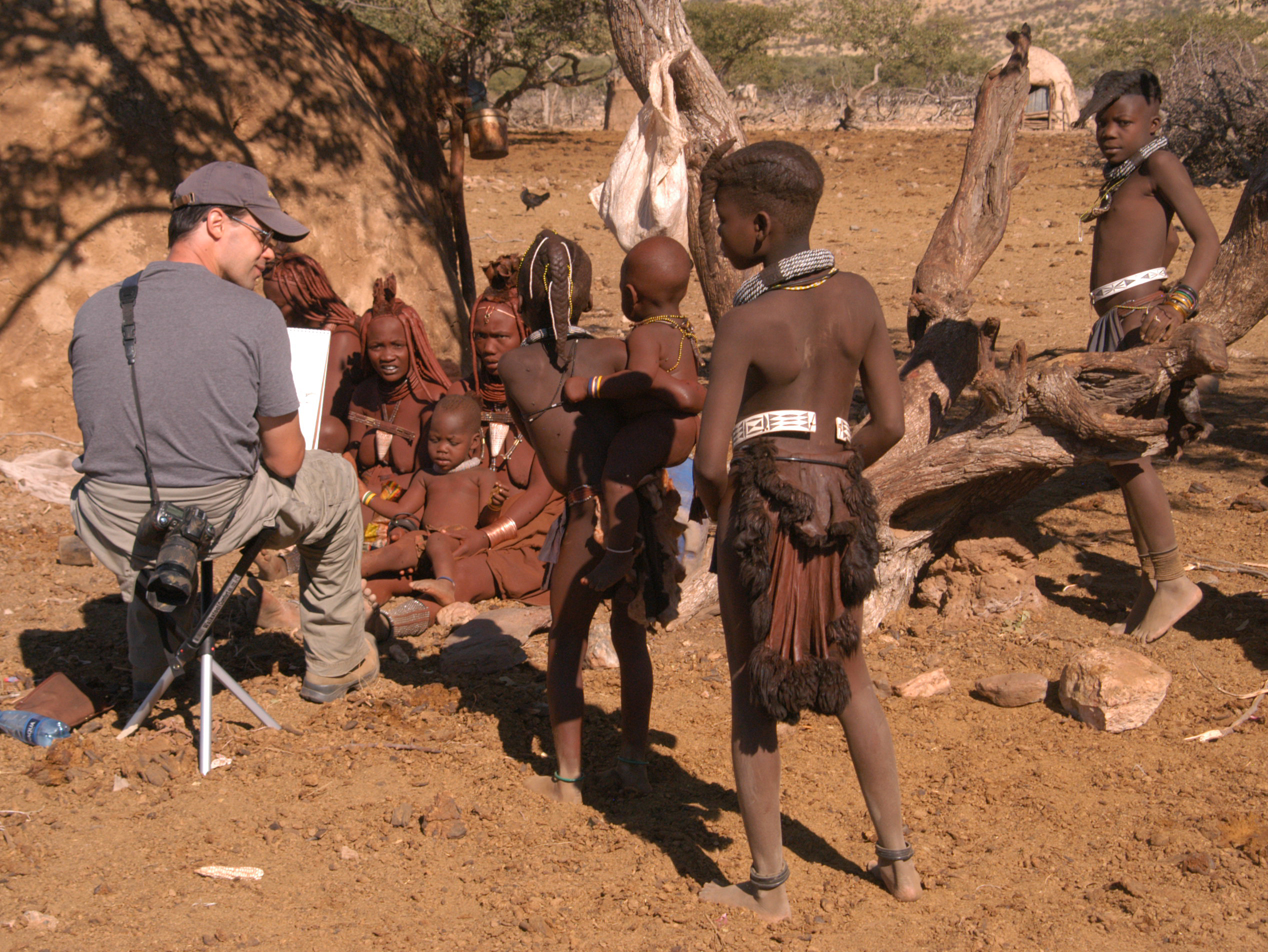 Scott Burdick was born in Chicago, Ill., where his mother and father early on encouraged his interest in art. "I spent a lot of time in hospitals as a child and remember my mother showing me how to transform simple shapes like circles, triangles, and squares into objects like planes, helicopters, and fish. It seemed such a magical thing and made spending so much time in casts and on crutches much more bearable. In high school, Scott began taking life-drawing classes at the American Academy of Art under the legendary Bill Parks.After finishing the Academy, Scott continued his study at the Palette and Chisel Art club, where he met his wife, painter Susan Lyon. "It's a wonderful thing being able to paint together all the time and grow as artists together," Scott says.
His ideas for paintings come from everywhere. "What makes a subject attractive to me are the same things that attract us all. The beauty of a young girl, the character of a weathered face, the solitude of a farm at sunset, or even the story itself behind someone or something that makes it interesting." Scott believes it is the job of the artist to recognize this when it happens, analyze why, and use his technical skills to convey the feeling to someone else.
Today, Scott and Susan live in a rural area of North Carolina. Surrounded by forests and the foothills of the Appalachian Mountains, their house is a perfect resting place after the many trips they take throughout the world in search of subject matter to paint. He is also a freethought filmmaker. His documentaries include one about the Reason Rally and "Sophia Goes to the Good News Club," which will air at the conference.
No transcription available.
---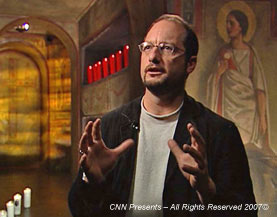 • Bart Ehrman is James A. Gray Professor, Department of Religious Studies at the University of North Carolina at Chapel Hill, and writes "The Bart Ehrman Blog." He is author of numerous books including Did Jesus Exist? and Forged, which exposes deliberate forgeries in the New Testament. He graduated from Wheaton College and received both of his Masters of Divinity and Ph.D. from Princeton Theological Seminary.
He came to UNC in 1988, after four years of teaching at Rutgers University. At UNC he has served as both the Director of Graduate Studies and the Chair of the Department of Religious Studies.
He has published extensively in the fields of New Testament and Early Christianity, having written or edited 24 books, numerous scholarly articles, and dozens of book reviews.
Among his most recent books are a Greek-English edition of the Apostolic Fathers for the Loeb Classical Library (Harvard University Press), an assessment of the newly discovered Gospel of Judas (Oxford University Press), and four New York Times Bestsellers: "Jesus Interrupted" (an account of scholarly views of the New Testament), "God's Problem" (an assessment of the biblical views of suffering), "Misquoting Jesus" (an overview of the changes found in the surviving copies of the New Testament and of the scribes who produced them) and Forged (discusses why some books in the New Testament are deliberate forgeries). His books have been translated into twenty-seven languages.
Among his fields of scholarly expertise are the historical Jesus, the early Christian apocrypha, the apostolic fathers, and the manuscript tradition of the New Testament.
Professor Ehrman has served as President of the Southeast Region of the Society of Biblical literature, chair of the New Testament textual criticism section of the Society, book review editor of the Journal of Biblical Literature, and editor of the monograph series The New Testament in the Greek Fathers (Scholars Press). He currently serves as co-editor of the series New Testament Tools, Studies, and Documents (E. J. Brill), co-editor-in-chief for the journal Vigiliae Christianae, and on several other editorial boards for journals and monographs in the field.
---
Clergy Project Panel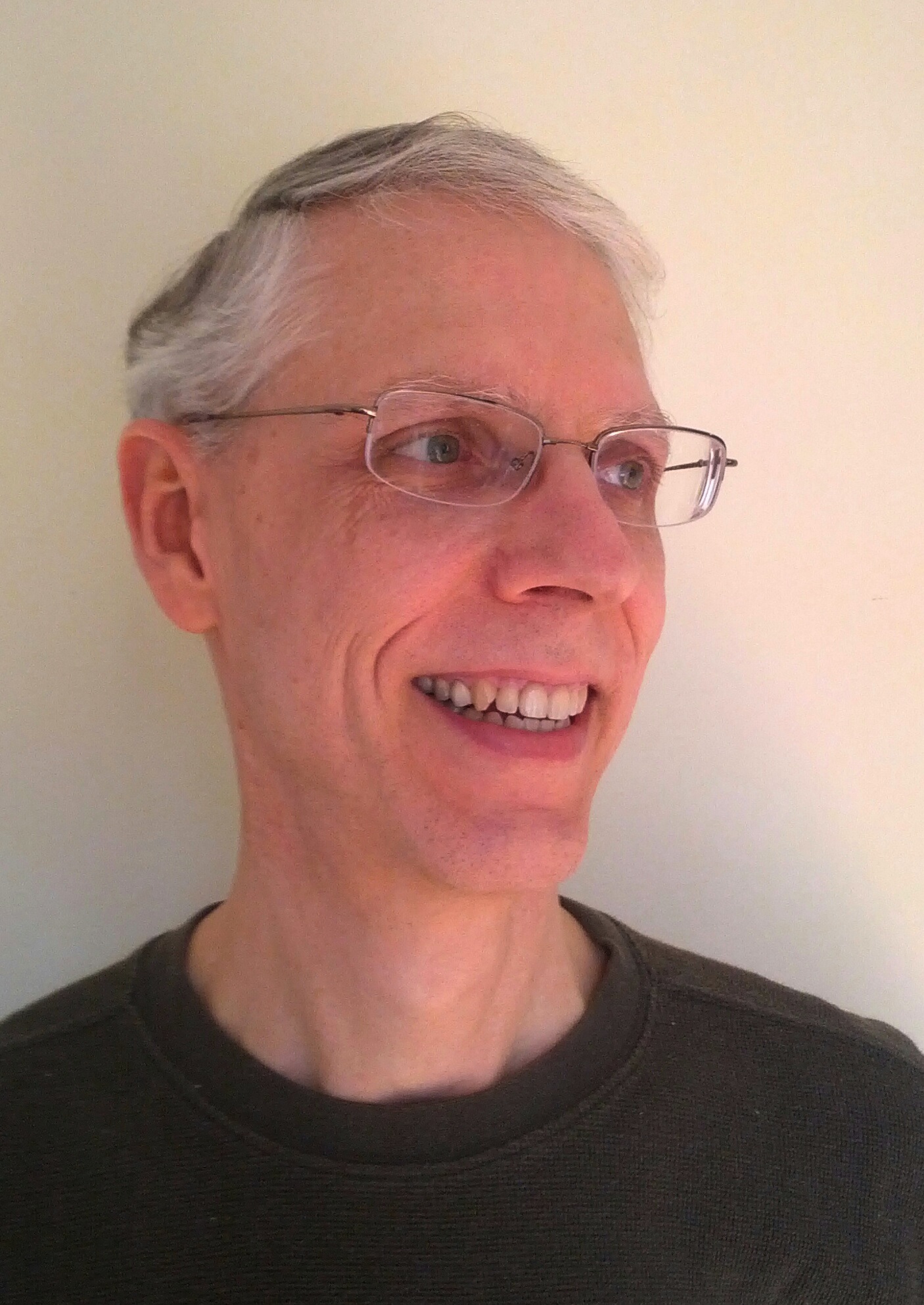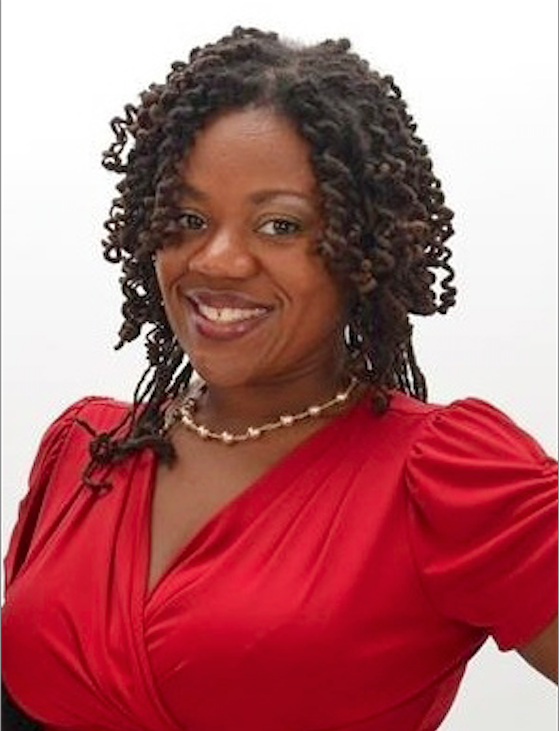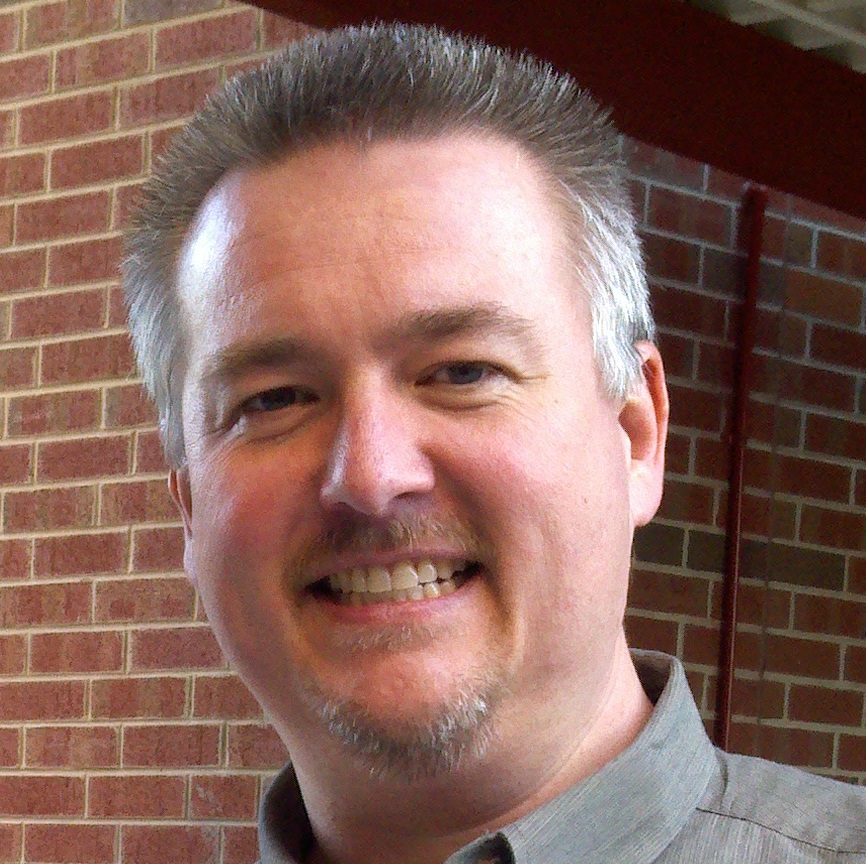 Former clergy in the Raleigh area who are now part of the Clergy Project will speak on a panel. FFRF's emcee will be Dan Barker.
• Randy Bender is a former Evangelical Lutheran Church of America pastor. He served a parish for three years in Missouri, from 1986-1989. Though brought up in a conventional Lutheran home, he fell into a more fundamentalist outlook in high school. This religious outlook was completely transformed while he was at Saint Olaf College where he received his B.A., majoring in philosophy. He attended Pacific Lutheran Theological Seminary, part of the Graduate Theological Union in Berkeley, CA, where he tried to meld together a viable approach to parish ministry with a very liberal theological view, and an interest in both western and eastern mystical traditions. After receiving his M.Div. he felt called to serve a young mission parish. There he struggled to ground his theology in an experience of "god" that would envelop his ministry with integrity. After reaching a point where he could no longer preach the Christian faith from the pulpit with honesty and integrity, he resigned from his position and gave up his ordination. After some time in transition he went back to graduate school and received an M.A. and Ph.D. in psychology from UNC-CH. His story is of one who found it impossible to hold on to even a very liberal Christian theology, and who found freedom in finally letting go of that faith tradition. No transcription available.
• Candace R.M. Gorham- Candace joined a charismatic church at the age of 18, and was ordained as an evangelical minister and as a prophetess. She was called on to cast out demons, fast, and conduct faith healings—and she was a "believer's believer." She was determined to be the minister, wife, and mother that she was sure God had planned her to be. When financial hardship and depression drove her to contemplate suicide, she dove even more deeply into study of the Bible and…and quickly became disillusioned. Mounting questions regarding the similarities between Jesus and other god legends before him, the nature of god, and concepts of hell and evil were among the issues that caused Candace to eventually reject belief in a deity. No transcription available.
Candace recovered, went back to school, and received a Master's degree in mental health counseling at Wake Forest University. From a place of empathy and concern, she decided to reach out to other women who suffer under the oppression of religious dogmatism. Thus began the Ebony Exodus Project.
Today, in addition to her work as a counselor, Candace is a member of The Clergy Project, The Secular Therapist Project and The Speakers Bureau for the Secular Student Alliance. She and her husband have a 10 year old daughter and live in Durham, North Carolina.
• Matt Killingsworth- is a former Pentecostal minister with a B.A. in Theology from Texas Bible College. He became a believer at a young age and preached his first sermon at sixteen. No transcription available.
Over the course of his 20 year ministry, Matt served as an evangelist, a Bible teacher, and for twelve years as the pastor of two different churches. In 2009, he reluctantly began to admit to himself that his religion failed to address or explain real world issues and problems.
Today, Matt is a professing atheist and a humanist. He is a member of The Clergy Project and serves on the board of the Triangle Freethought Society. In his spare time Matt manages a private lending group servicing the construction industry.
---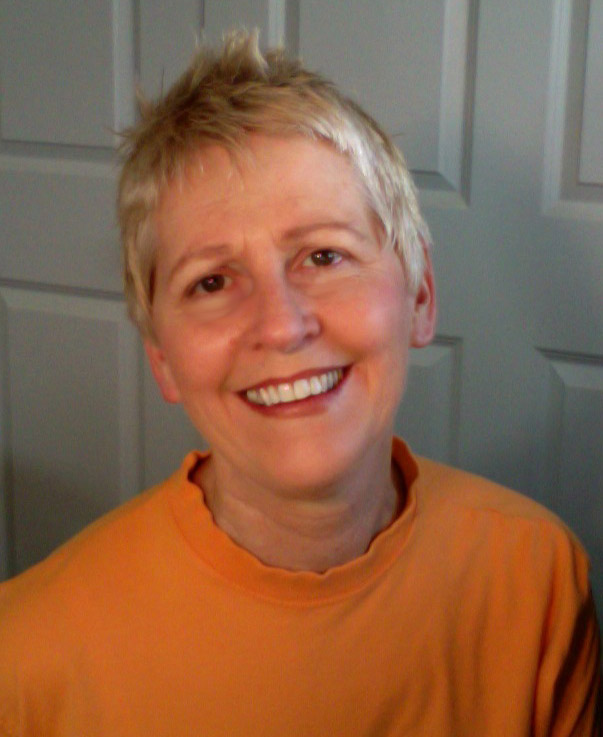 •Sue Kocher- Sue Kocher grew up in a Catholic family, but had trouble with the blind faith requirement from early on. As a child, she tried hard to suppress the niggling questions, and blamed the devil for planting skepticism in her inquisitive brain. Her final escape from religion was aided to a large degree by her interest in dinosaurs, and her experiences as a Peace Corps volunteer in Thailand, followed by years of teaching abroad. Different cultures, different beliefs, different religions... They can't all be right! Science and reason eventually won out, and all religions were rejected as more or less equally lame. Hallelujah! Sue is now a corporate terminologist, professional dog trainer, avid vegetable gardener, beekeeper, and an activist for the separation of church and state. A founding member of the Triangle Freethought Society in North Carolina, an FFRF chapter, Sue has served on its board continuously and with enthusiasm. Sue is also a proud lifetime member of the FFRF. She has partnered with filmmaker/artist Scott Burdick on several documentary film projects, all of which are available on YouTube, and one of which became an Atheist Film Festival award winner. No transcription available.
---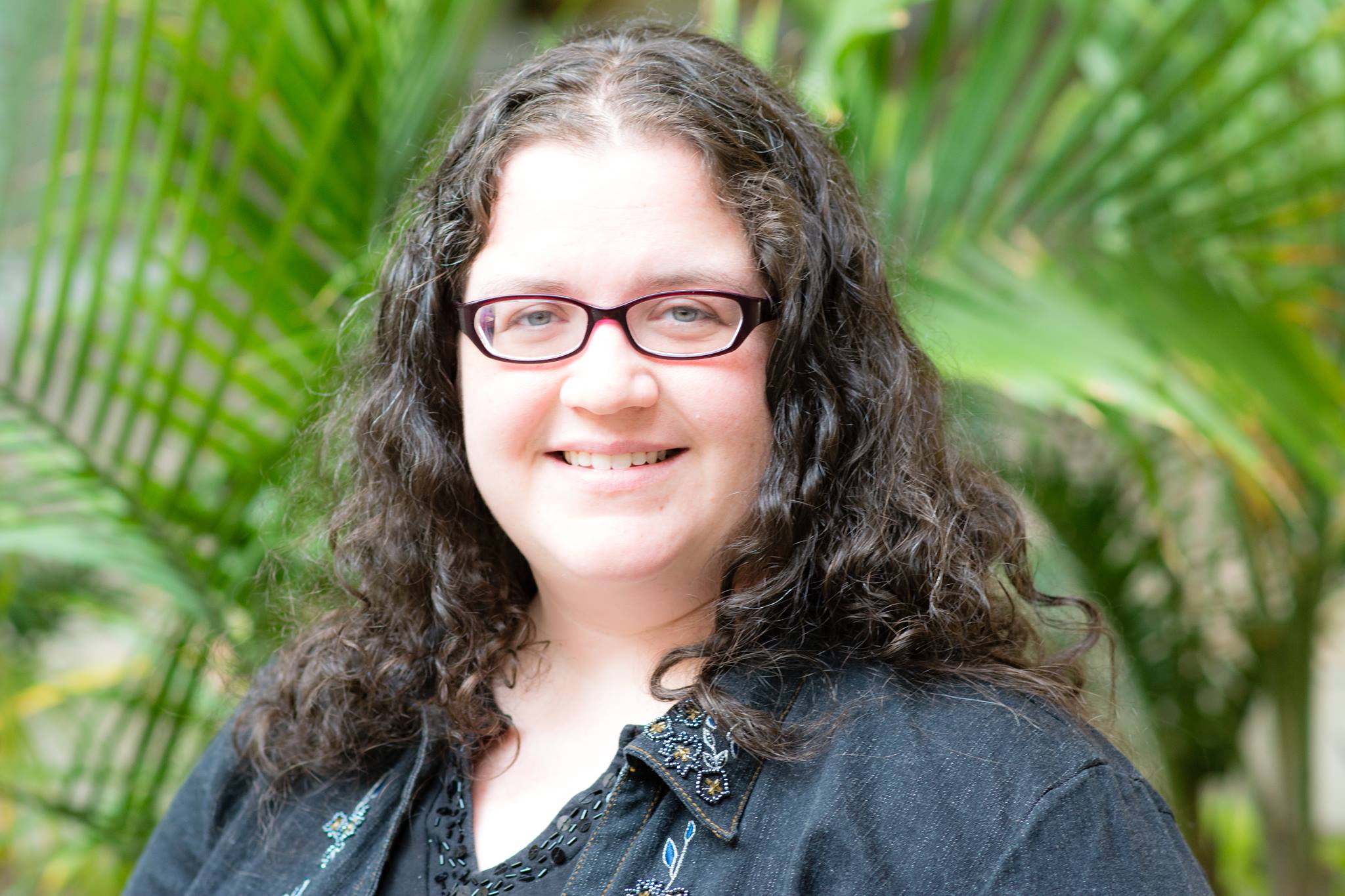 • Sarah Morehead - spent years as a dutiful Christian wife and mother, deeply rooted in the fundamentalist Southern Baptist church. Her long journey towards disbelief meant isolation for her and her children away from the only community she knew, until she found the courage to reach out to the secular world. Passionate about helping others free themselves from the confines of faith, Sarah joined the leadership of Recovering From Religion in 2011 as its Deputy Executive Director. At the end of 2012 she was appointed Executive Director, where she continues to develop and spearhead programs like the Hotline Project, establish local groups that meet monthly all over the world, and create practical support avenues for anyone reconsidering the role of religion in their life. When she is not working on RR's many projects she enjoys home-schooling some of her seven children, organizing events like Apostacon, gardening, and being very active in her local secular community.
---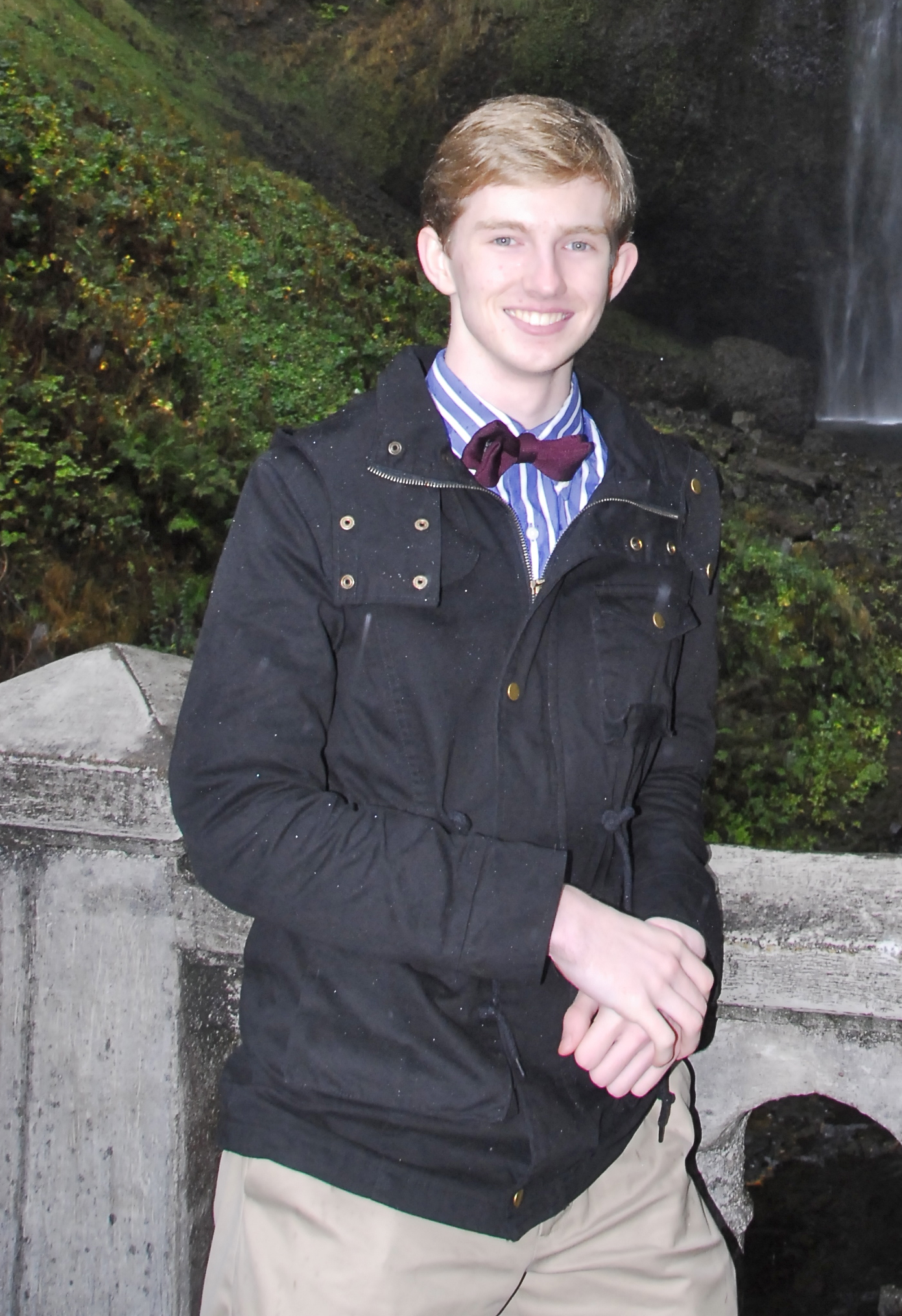 • Max Nielson, winner of FFRF's 2012 Thomas Jefferson Student Activist Award, is one of 3 plaintiffs in FFRF's lawsuit over unconstitutional graduation prayer at Irmo High School, S.C., and school board prayer. He's founded a chapter of the Secular Student Alliance at the College of Charleson. He interned last summer as social media manger of the Secular Coalition and remains a volunteer social media manager.
---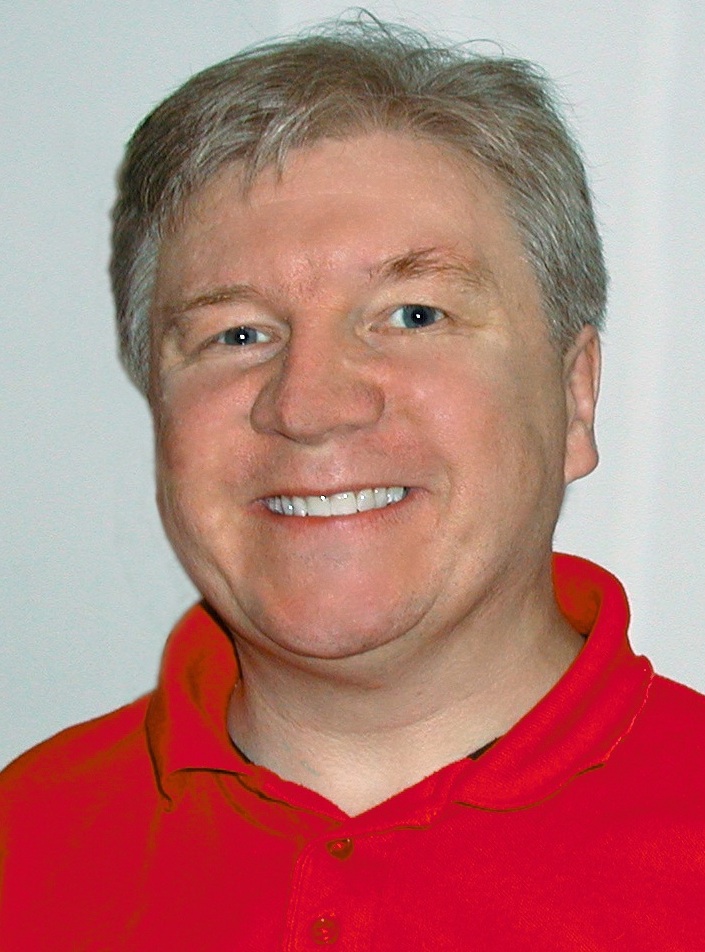 • Michael Nugent, founder and chair of Atheist Ireland, will fly in from Dublin to give an international flavor to the conference and talk about Irish issues, as well as the growing number of blasphemy prosecutions around the world. Nugent campaigns for the right to assisted dying for terminally or seriously ill people. He has previously campaigned against terrorism in Northern Ireland, including founding and chairing the peace group New Consensus. His speech is titled "You Have Rights, Your Beliefs Do Not"
Transcript to be available soon.


---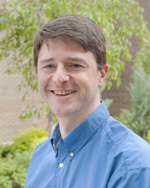 • Harry Shaughnessy is the current President of Triangle Freethought Society in Raleigh, NC. Harry has shown his creativity and enthusiasm for doing whatever was necessary to help build the organization. Through his work in various roles with TFS, Harry has been able to bring in nationally known speakers, hold successful events, rally for important causes and build a net reserve of funds that makes planning future events much easier. In addition, Harry's leadership has played a key role in growing the membership of TFS every year since its inception in 2009. During the day Harry also runs a successful software consulting practice. No transcription available.
---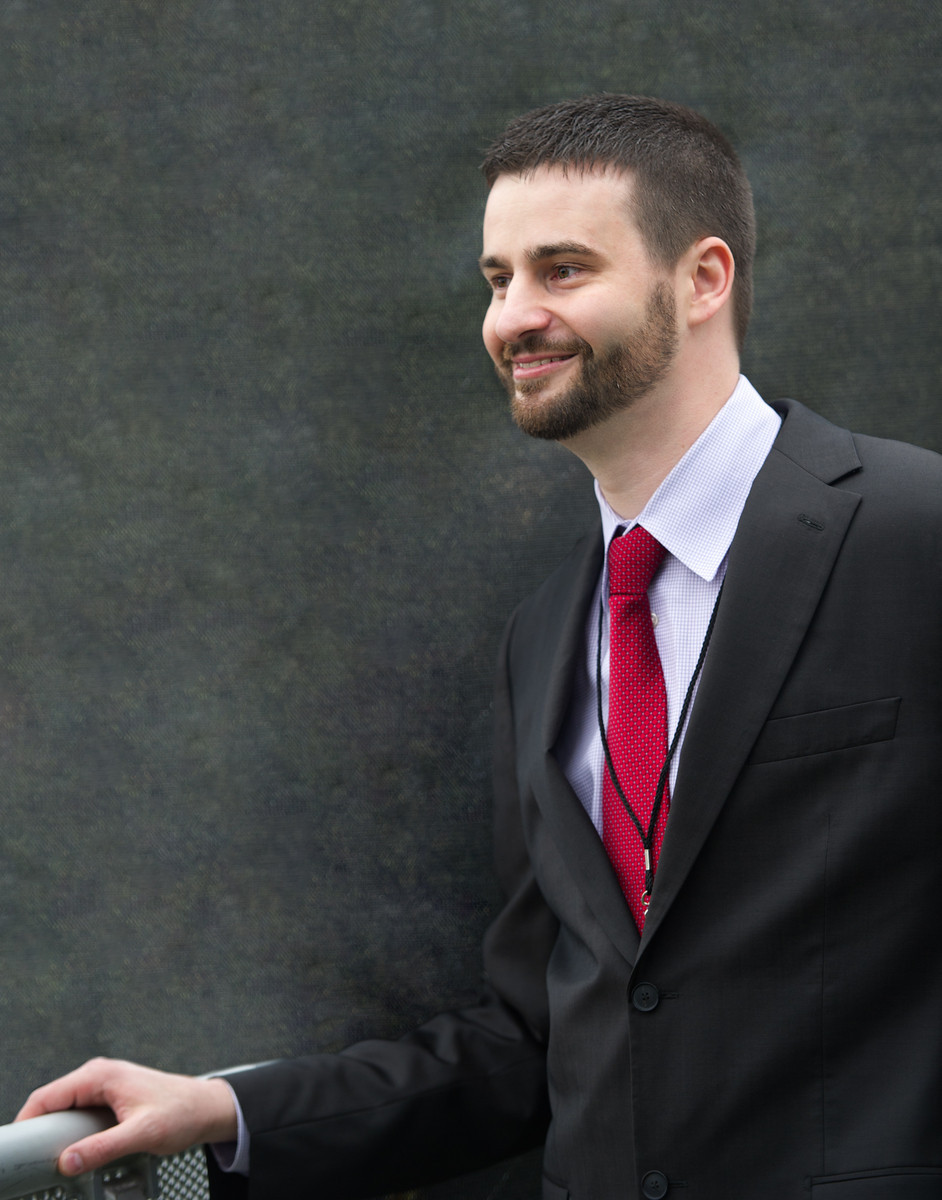 • Todd Stiefel is a Raleigh local, FFRF Lifetime Member and head of the Stiefel Freethought Foundation, which has sparked much freethought activism and was an integral sponsor of the Reason Rally. Todd graduated cum laude from Duke University, worked 12 years for Stiefel Laboratories, worked 12 years for Stiefel Laboratories, holding positions in marketing, sales operations and strategy. During his tenure, the company's revenues quadrupled. He was the Chief Strategy Officer, the Enterprise Leadership Team chairman and member of the executive committee of the Board. He was responsible for 250 people including the finance, strategy, risk, facilities, administration and program management functions. He co-led the teams that sold equity to Blackstone and Stiefel Laboratories to GlaxoSmithKline. He is now a full-time freethought activist and serves as an advisor to many nontheistic organizations.
Todd's speech will be titled, "The Importance of Living Openly."
Todd's activism has been featured on CNN Belief Blogs, The Chronicle of Philanthropy, The Guardian Express, AlterNet and a front page article in the Raleigh News & Observer. He has appeared on the The Young Turks, Christian Broadcasting Network, NPR, and The Takeaway. Todd has been quoted in the New York Times, Salon and Church & State. He is a Humanist Celebrant and the co-host of The Humanist Hour show.
Transcript to be available soon.
---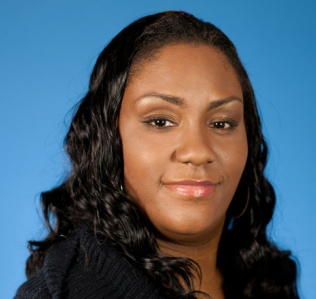 • Mandisa Thomas, founder and president of Black Nonbelievers, Inc., based in Atlanta, was featured in a recent issue of JET magazine and is a frequent guest speaker. A married mother of three, she works to encourage more blacks to come out and stand strong as nonbelievers.
Although never formally indoctrinated into belief, Mandisa was heavily exposed to Christianity, Black Nationalism and a bit of Islam. As a child she loved reading, and enjoyed various tales of Gods from different cultures, including Greek and Ghanaian. "Through reading these stories and being taught about other cultures at an early age, I quickly noticed that there were similarities and differences between those deities and the God of the Christian Bible. I couldn't help but wonder what made this god so special that he warrants such prevalence in today's society," she recalls.
She has been also been a guest on programs including: The Critical Eye, Ask an Atheist, and most recently "In Contact" – a weekly television broadcast that is sponsored by the Atlanta Association of Black Journalists.
"The more we make our presence known, the better our chances of working together to turn around some of the disparities we face. We are NOT alone."
Other panelists and speakers will be announced as the schedule is finalized.
Transcript to be available soon.

---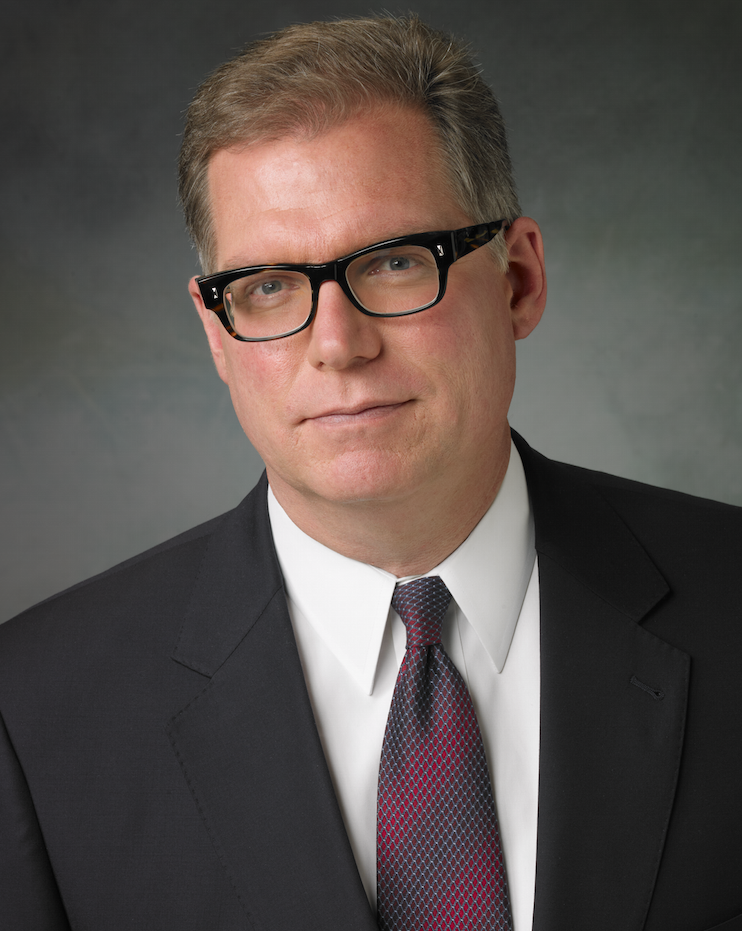 • Stuart Watson has been an investigative reporter for more than 30 years – half of that time at WCNC-TV, the NBC affiliate in Charlotte, NC. Stuart has won many national awards more than once including the George Foster Peabody Award, the DuPont Columbia Silver Baton, the National Headliner Award and the Investigative Reporters and Editors Award. Stuart was awarded a Nieman Fellowship at Harvard University and is serving his third term on the board of Investigative Reporters and Editors.
He married his college girlfriend and they've been together for more than thirty years (continuously!) and they're the proud parents of four great kids – including two tarheels!
Transcript to be available soon.
---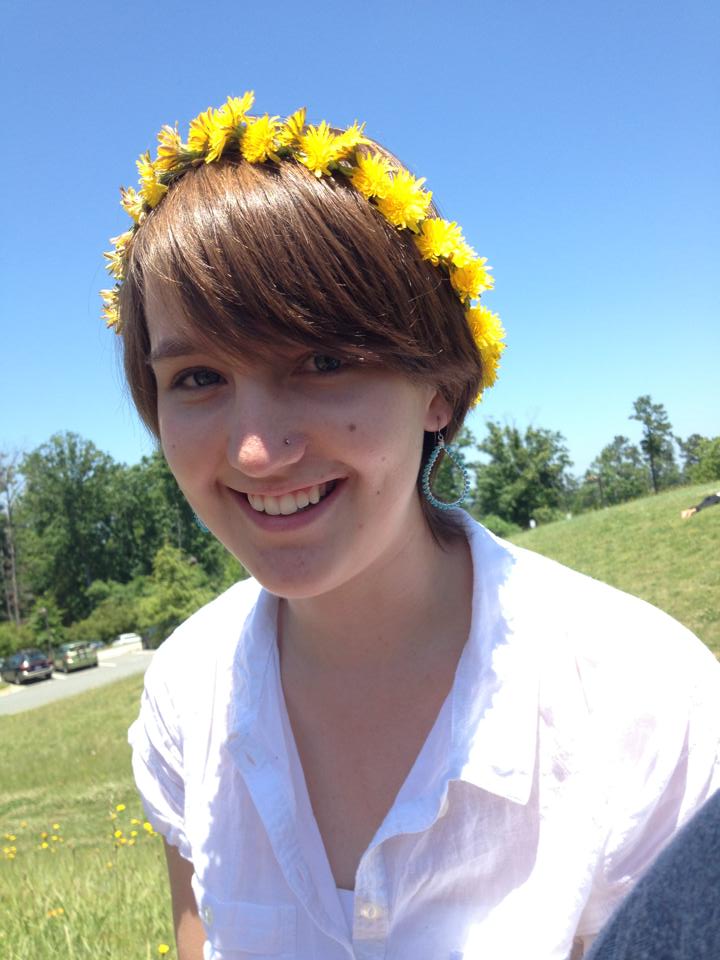 • Sophia Winkler, 16, was born to a non-religious family in a small town in Florida and moved to North Carolina in middle school. She's now a Junior in high school in
Chapel Hill, North Carolina. Sophia is president of her school's women's a cappella group. No transcription available.