BEAUTIFUL LAKE HYPATIA
The Lake Hypatia Freethought Conference Center is located near Talladega, Alabama, and is the culmination of the lifelong dream of Pat, Roger and Melody Cleveland. Read the story of how Lake Hypatia and the first Hypatia Freethought Advance came about.
Lake Hypatia is named for Hypatia, a 5th century mathematician at the world-famous Library of Alexandria, who was martyred for her commitment to reason and education.
The Lake Hypatia Conference Center adjoins the Cheaha National Forest, and serves as the meeting place for regular gatherings of the Alabama Freethought Association, Inc., special occasions such as the annual July Celebration and nature hikes for school and other groups.
Fearn Park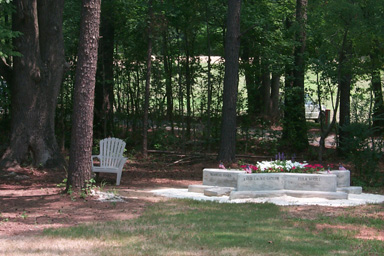 Atheists in Foxholes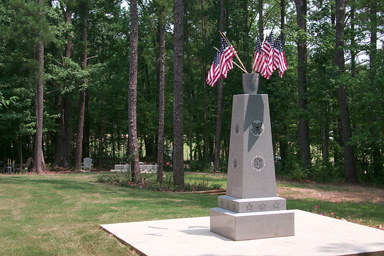 The Alabama Freethought Association, Inc.'s "Atheists in Foxholes" monument honors Atheists who served in the Army, Marines, Navy, Coast Guard and Air Force. It consists of a 6 foot high granite obelisk, flying U.S. flags from an urn on the top. Each face of the obelisk contains a medallion honoring one or two branches of the service.
Next time anyone tells you "There are no atheists in foxholes", send them here.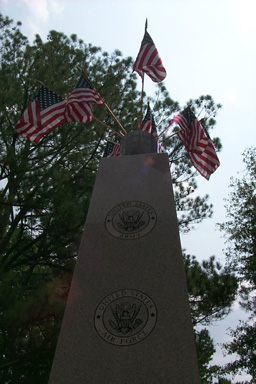 Pavilion on Lake Hypatia
Lake Hypatia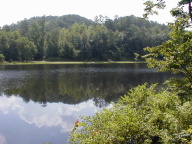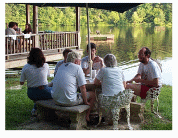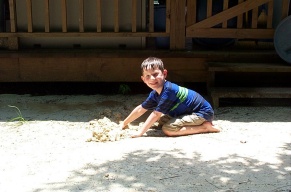 Willa Mae Whatley Auditorium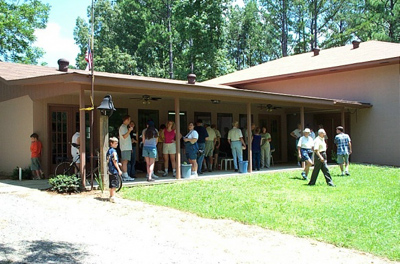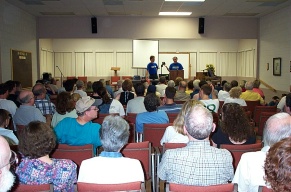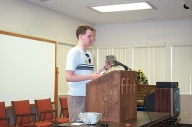 About Willa Mae Whatley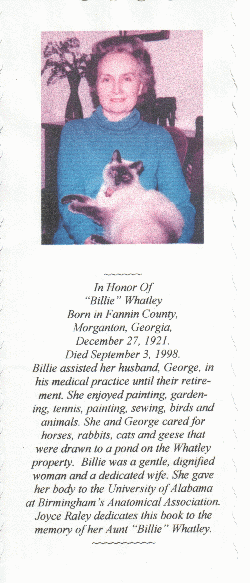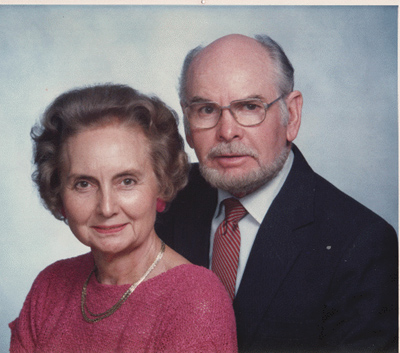 Visitors