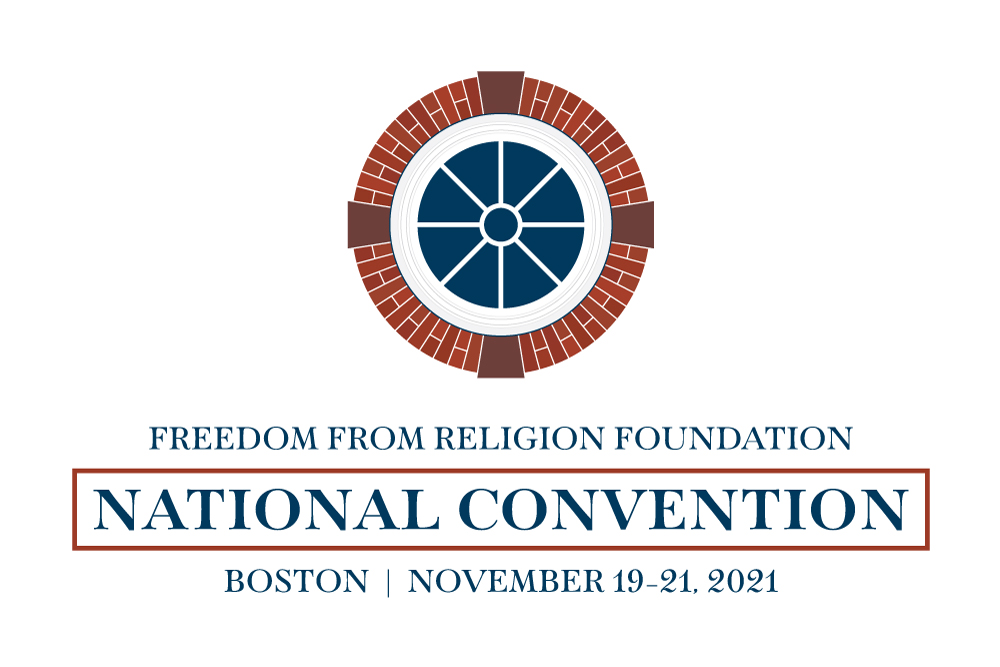 ---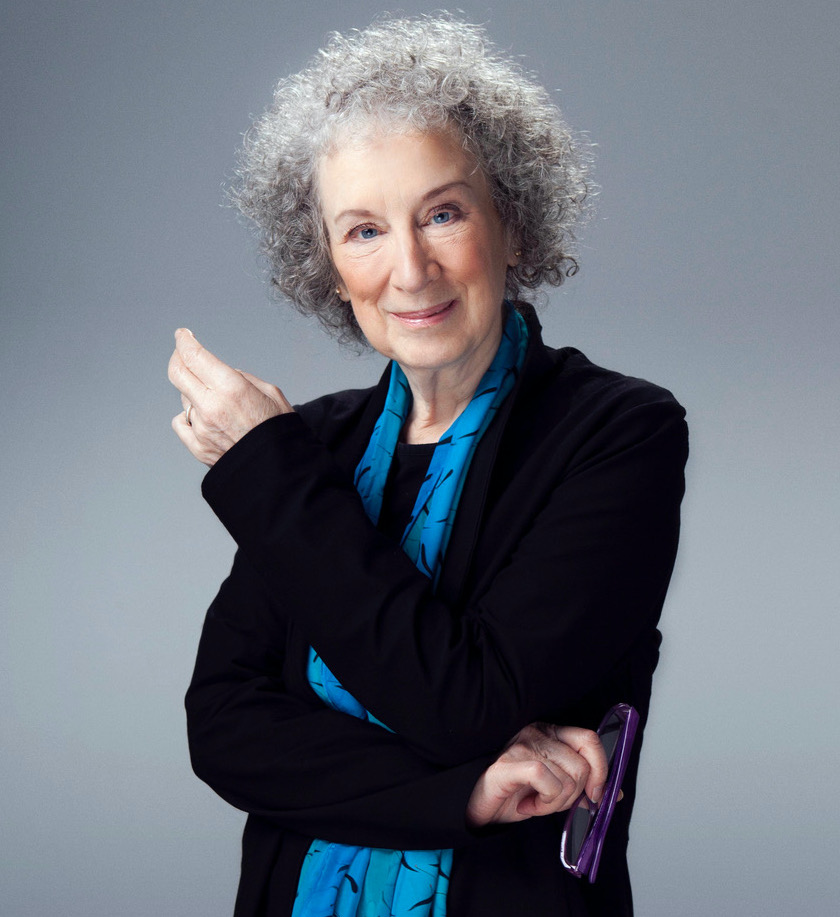 MARGARET ATWOOD
Margaret Atwood, a giant of the global literary world, is the author of more than 50 volumes of fiction, poetry, children's literature and nonfiction. Her best-known novels include The Edible Woman, The Robber Bride, The Blind Assassin, Oryx and Crake, which is being adapted into a TV series. A serialized adaptation of The Handmaid's Tale has received 13 Emmy nominations and eight awards, including for Best Drama.
Atwood is the winner of many international literary awards, including the prestigious Booker Prize, Arthur C. Clarke Award, Governor General's Award, the PEN Pinter Prize, the Ivan Sandrof Lifetime Achievement Award from the National Book Critics Circle and a Guggenheim Fellowship. Her work has been published in more than 40 languages, including Farsi, Japanese, Turkish, Finnish, Korean, Icelandic and Estonian.
Atwood will receive FFRF's "Forward" Award, which is reserved for those who are moving society forward. It includes a statuette designed by world-renowned sculptor Zenos Frudakis.
---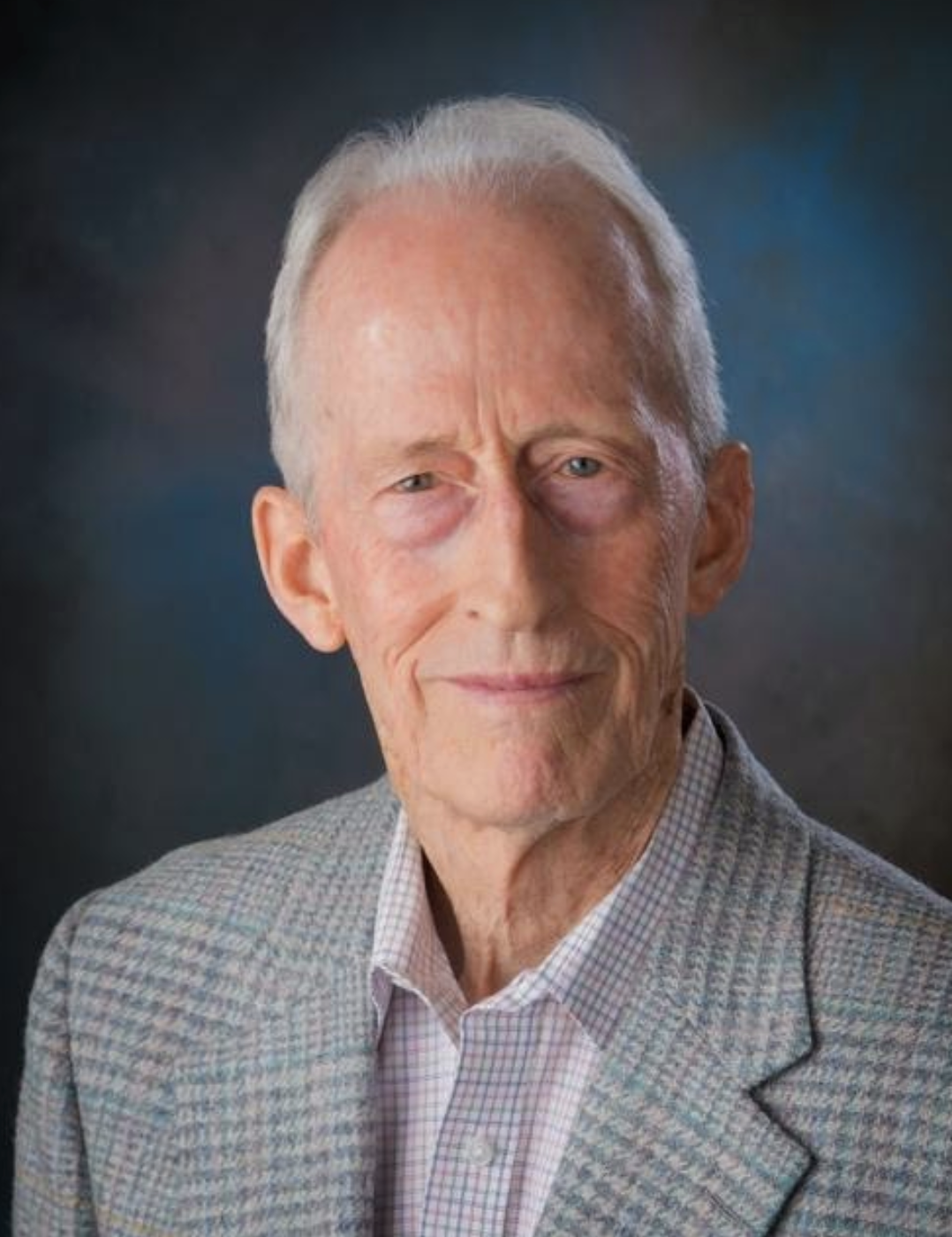 BRIAN BOLTON
Brian Bolton has endowed a secular studies professorship at the University of Texas in Austin, the Brian F. Bolton Distinguished Professorship in Secular Studies. Brian is a retired academic psychologist with a background in mathematics, statistics and psychometrics. His contributions in psychological measurement, personality assessment and rehabilitation psychology have been recognized by universities and psychological societies. He has 10 edited and authored 10 books include Handbook of Measurement and Evaluation in Rehabilitation. He is a licensed psychologist, Humanist minister, Karate black belt, and Distinguished Toastmaster. The executive wing of FFRF's Freethought Hall is named for Brian Bolton, and for 11 years he has personally underwritten FFRF's essay contest for grad/older students, with up to $10,000 prize money. He is helping to underwrite a bible accountability project with FFRF, which will be publishing Brian's new book, Why the Bible is Not a Good Book, this year.
---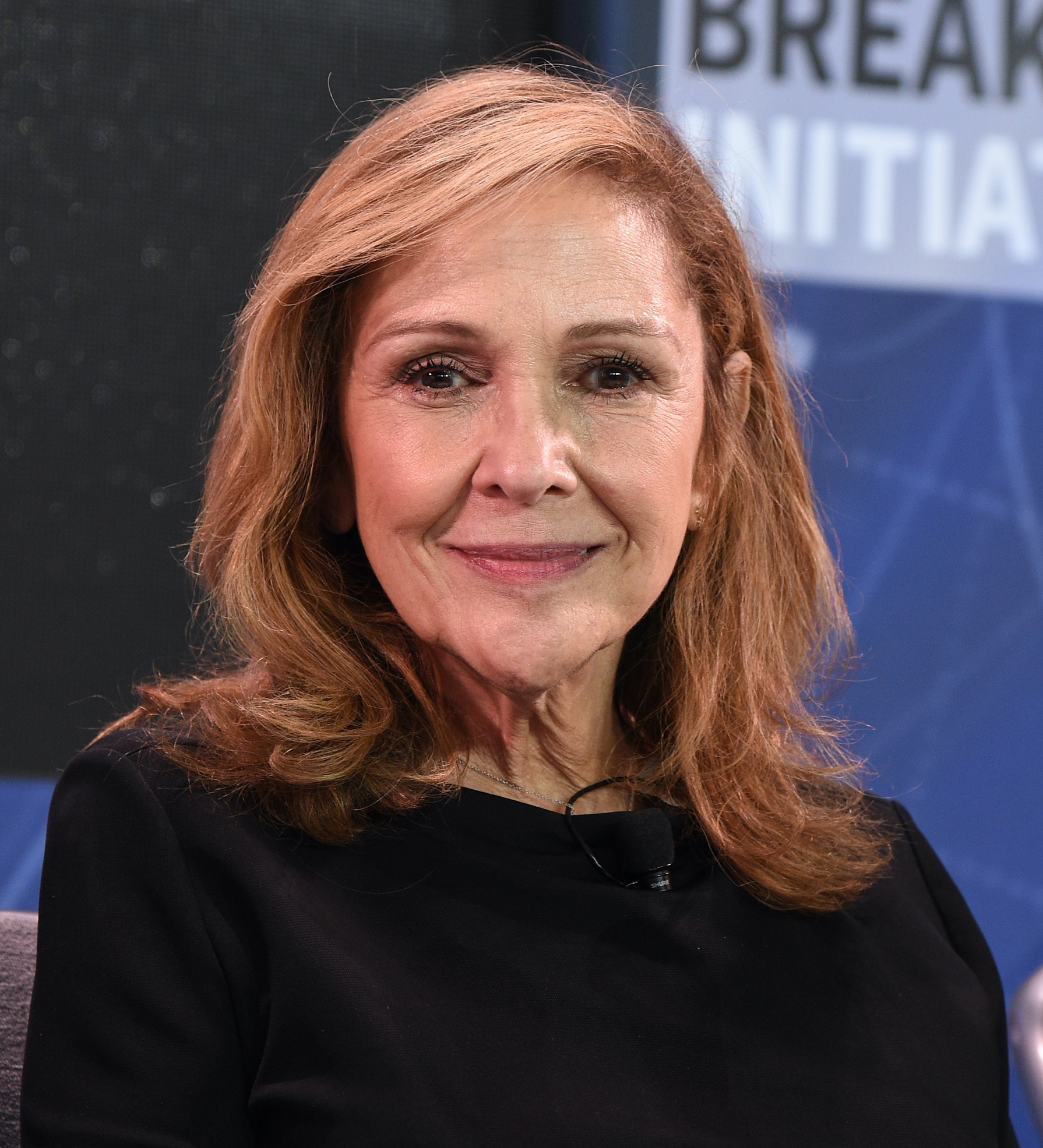 ANN DRUYAN
Ann Druyan is a Peabody and Emmy Award-winning writer, producer and director specializing in the communication of science. She was the creative director of NASA's Voyager Interstellar Message Project and program director of the first solar sail deep space mission, launched on a Russian ICBM in 2005. She wrote with her late husband, Carl Sagan, the original 1980s Emmy Award- and Peabody Award-winning TV series "COSMOS: A Personal Voyage," the most watched PBS series in global television history. The duo also co-wrote six New York Times bestsellers, including Comet, Shadows of Forgotten Ancestors, The Demon Haunted World, Billions & Billions and The Varieties of Scientific Experience. Ann was co-creator and co-producer of the Warner Bros. feature film "Contact," starring Jodie Foster and directed by Robert Zemeckis.
As founder and CEO of Cosmos Studios, since 2000, Druyan has produced the Emmy Award-nominated "Cosmic Journey: The Voyager Interstellar Mission and Message." Ann created "COSMOS: A SpaceTime Odyssey," for the FOX and National Geographic Television Networks. Druyan was the lead executive producer, a director and co-writer on the series, which won the Peabody, Producers Guild and Emmy Awards in 2014. Druyan served as the creator, executive producer, writer and director for the latest season, "COSMOS: Possible Worlds," airing in 2020. She wrote the companion book to the series of the same name, which was published by National Geographic in February 2020. She will speak after her daughter Sasha Sagan on Saturday night.
---
SIKIVU HUTCHINSON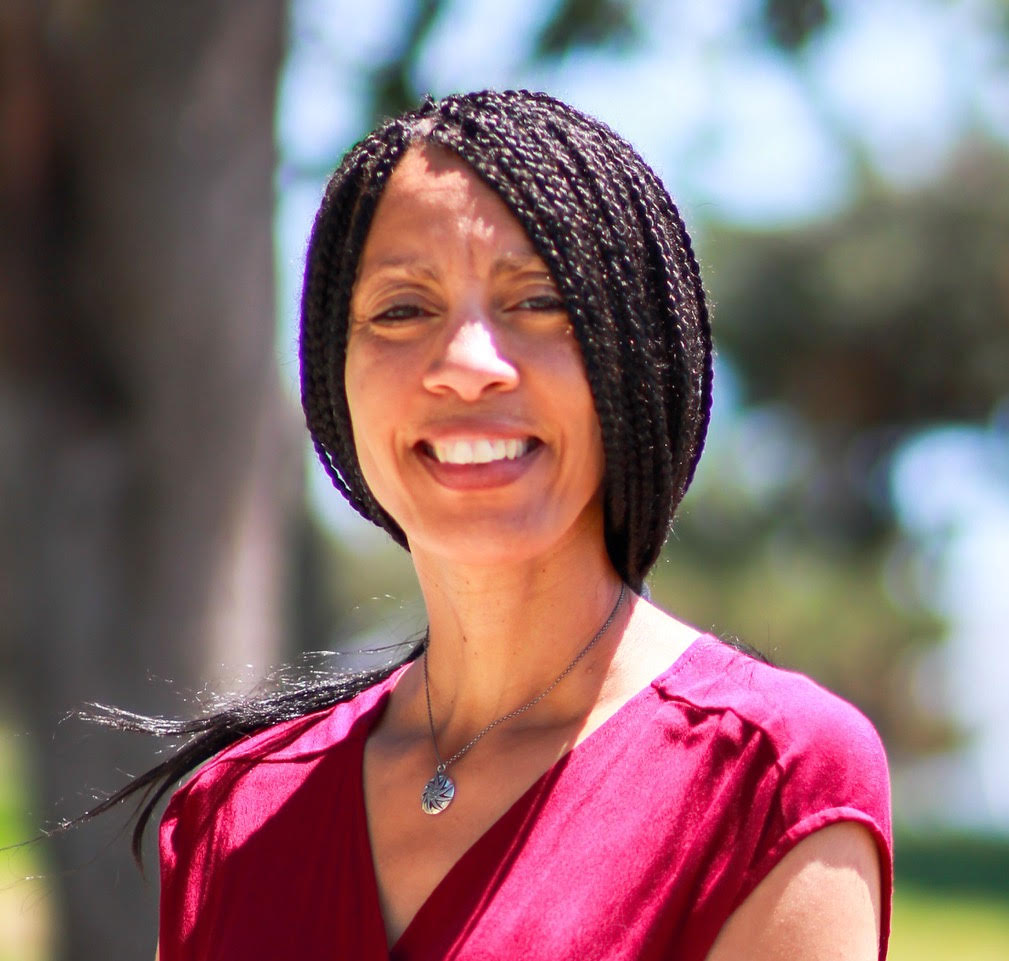 Sikivu Hutchinson, Ph.D. is an educator, author, playwright and director. She received her doctorate from New York University and is the author of Imagining Transit: Race, Gender, and Transportation Politics in Los Angeles, Moral Combat: Black Atheists, Gender Politics, and the Values Wars, Godless Americana: Race and Religious Rebels and the novel White Nights, Black Paradise, on Peoples Temple and the 1978 Jonestown massacre. She also wrote, directed and produced a short film of White Nights, Black Paradise. Her short plays Grinning Skull and Narcolepsy, Inc. were featured in the Robey Theatre's 2017 Paul Robeson Festival and the 2018 Hollywood Fringe Festival. She has contributed chapters to The Oxford Handbook of Secularism and Gender and Planning from Rutgers University and her articles have been published in the Washington Post, the Huffington Post, Religion Dispatches, The Humanist Magazine and the L.A. Times.
She is a contributing editor for The Feminist Wire and the founder of the Women's Leadership Project, a feminist mentoring program for girls of color in South L.A. as well as Black Skeptics Los Angeles. In 2016, she was a keynote speaker at the Mandela and Kathrada Foundations' Anti-Racism Network conference in Johannesburg, South Africa. Her most recent novel is Rock 'n' Roll Heretic: The Life and Times of Rory Tharpe.
Hutchinson will recieve FFRF's "Freethought Heroine" Award.
---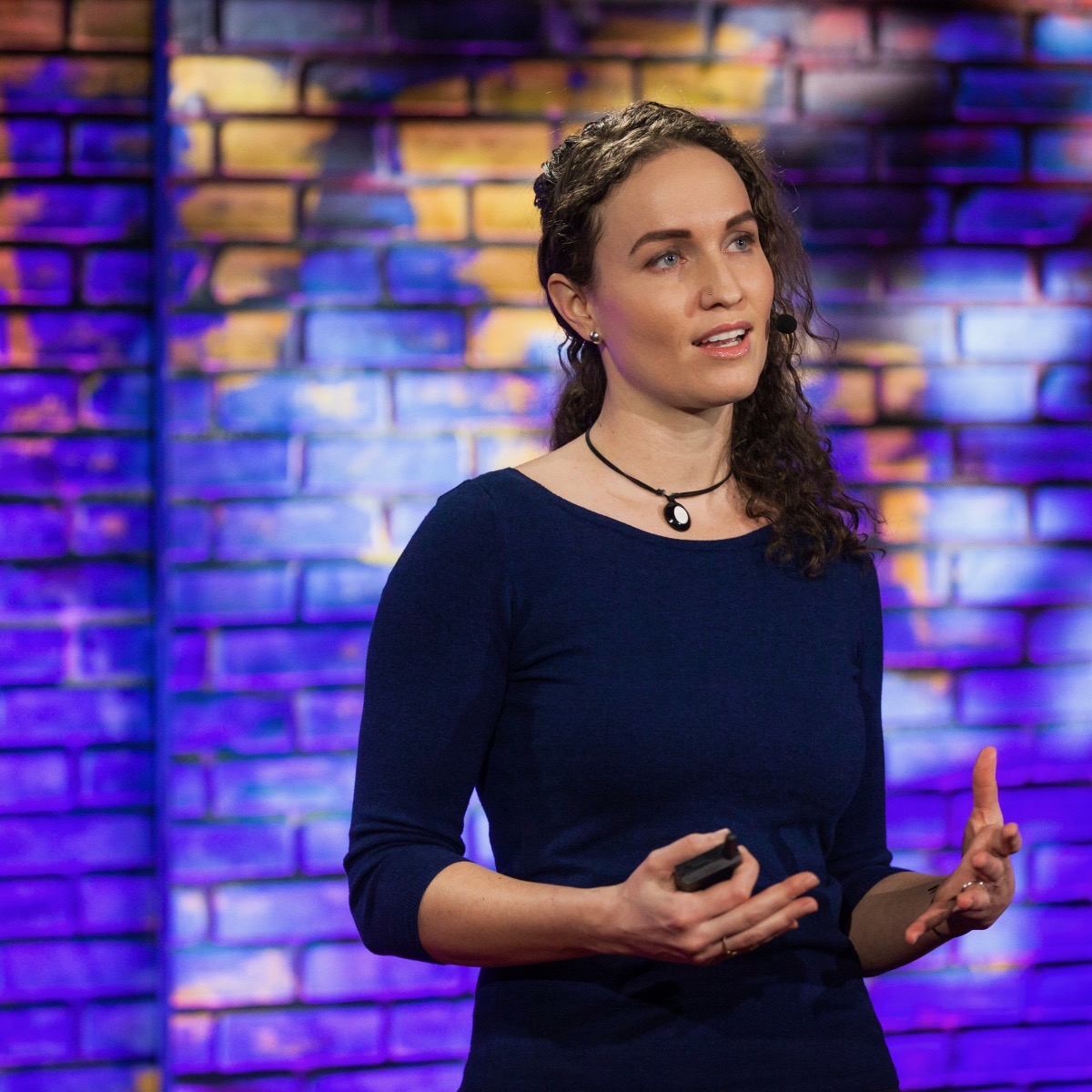 MEGAN PHELPS-ROPER
Megan Phelps-Roper is a speaker, advocate and author of the new bestselling book Unfollow: On Loving and Leaving the Westboro Baptist Church.
Phelps-Roper was raised in the Westboro Baptist Church, the Topeka, Kansas church known internationally for its daily public protests against members of the LGBTQ community, Jews, other Christians, the military and countless others. Starting at five-years-old, she participated in the picketing almost daily and spearheaded the use of social media in the church. Dialogue with "enemies" online proved instrumental in her deradicalization, and she left the church and her entire way of life in November 2012. Since then she has become an advocate for people and ideas she was taught to despise — especially the value of empathy in dialogue with people across ideological lines. In addition to her new book, Phelps-Roper gave a powerful TEDTalk on her experience leaving the grip of the church, which has been viewed more than 5 million times.
Phelps-Roper will receive the $10,000 "Henry Zumach Freedom From Religious Fundamentalism" Award and sign copies of her new book.
---
STEVEN PINKER
Steven Pinker, FFRF's honorary president, is a cognitive scientist, experimental psychologist, linguist and popular science author. He is a Johnstone Family Professor in the Department of Psychology at Harvard University, and is known for his advocacy of evolutionary psychology and the computational theory of mind.
Born in Montreal, Pinker is one of the world's foremost writers on language, mind and human nature. Pinker has previously taught at Stanford and MIT. He has received eight honorary doctorates, several teaching awards at MIT and Harvard, and numerous prizes for his books The Language Instinct (1994), How the Mind Works (1997), The Blank Slate: The Modern Denial of Human Nature (2002) and The Better Angels of Our Nature. His latest book is Rationality: What It Is, Why It Seems Scarce, Why It Matters. Steven frequently writes for The New York Times, The Guardian, Time, The Atlantic, and other magazines on diverse topics including language, consciousness, education, morality, politics, genetics, bioethics, and trends in violence.
Steven is the chair of the Usage Panel of The American Heritage Dictionary and has served as editor or advisor for numerous scientific, scholarly, media, and humanist organizations, including the American Association the Advancement of Science, the National Science Foundation, the American Academy of Arts and Sciences, the American Psychological Association, and the Linguistic Society of America. For his writing he has been awarded the William James Book Prize three times, the Los Angeles Times Science Book Prize, the Eleanor Maccoby Book Prize, the Cundill Recognition of Excellence in History Award, and the Plain English International Award. He has also received the the Troland Research Prize from the National Academy of Sciences, the Early Career Award from the American Psychological Association, the Henry Dale Prize from the Royal Institution of Great Britain, and the William James Award from the Association for Psychological Science for his groundbreaking research.
He has been named "Humanist of the Year," Prospect magazine's "The World's Top 100 Public Intellectuals," Foreign Policy's "100 Global Thinkers," Time magazine's "The 100 Most Influential People in the World Today," and Honorary President of the Canadian Psychological Association.
---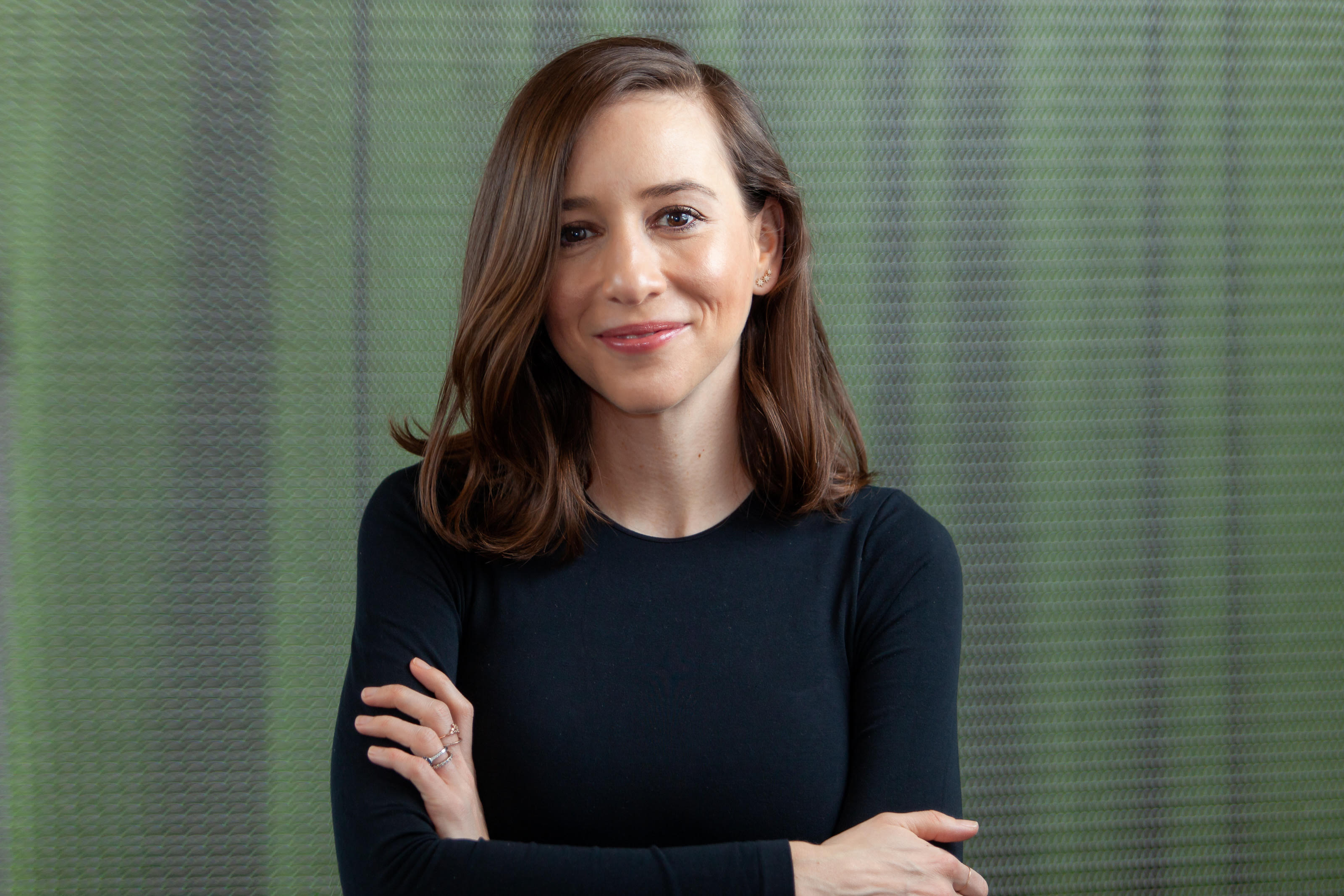 SASHA SAGAN
Sasha Sagan will be part of "An Evening with Ann Druyan and Sasha Sagan," a mother-daughter team, as the Saturday evening keynotes. Sasha is author of the new book, For Small Creatures Such as We: Rituals for Finding Meaning in Our Unlikely World. She is a graduate of NYU, and has worked as a television producer, filmmaker, writer and speaker. Her essays and interviews on death, history and ritual through a secular lens have appeared in The Cut, O, the Oprah Magazine, Literary Hub, Atmos and beyond. She regularly speaks on ways science can inform our celebrations and how we mark the passage of time, inspired in part by the work of her parents, Carl Sagan and Ann Druyan. Inverse named Sasha one of their Future 50, "a group of 50 people who will be forces of good in the 2020."
---
SUSHANT SINGH
Sushant Singh is an Indian actor and presenter known for his work predominantly in Hindi cinema. He has starred in period dramas such as Ambedkar and The Legend of Bhagat Singh, and established himself in Bollywood. He has appeared in a few television shows, and hosted the immensely popular crime show Savdhaan India from 2012 to 2019. He has also served as the Honorary General Secretary of CINTAA (Cine & Television Artistes Association), Mumbai. He has appeared in almost 50 movies since 1998.
Singh will be receiving the Avijit Roy Courage Award, which includes a crystal plaque and $5,000. The award honors the life and work of the Bangladeshi-American atheist and author assassinated in Dhaka, Bangladesh, in 2015 by Islamist terrorists. It goes to an individual working toward the spread of rational and logical discourse, and recognizes creative and heroic individuals who have persisted, despite hurdles, in their work to promote science, logic and humane ideas. Singh has been in the forefront of recent protests against the Hindu Nationalist government's discriminatory slew of measures violating the secular Indian Constitution. He was let go for a while from his gig as the host of Savdhaan India, reportedly due to his outspokenness, but has continued his activism undeterred.
---
GLORIA STEINEM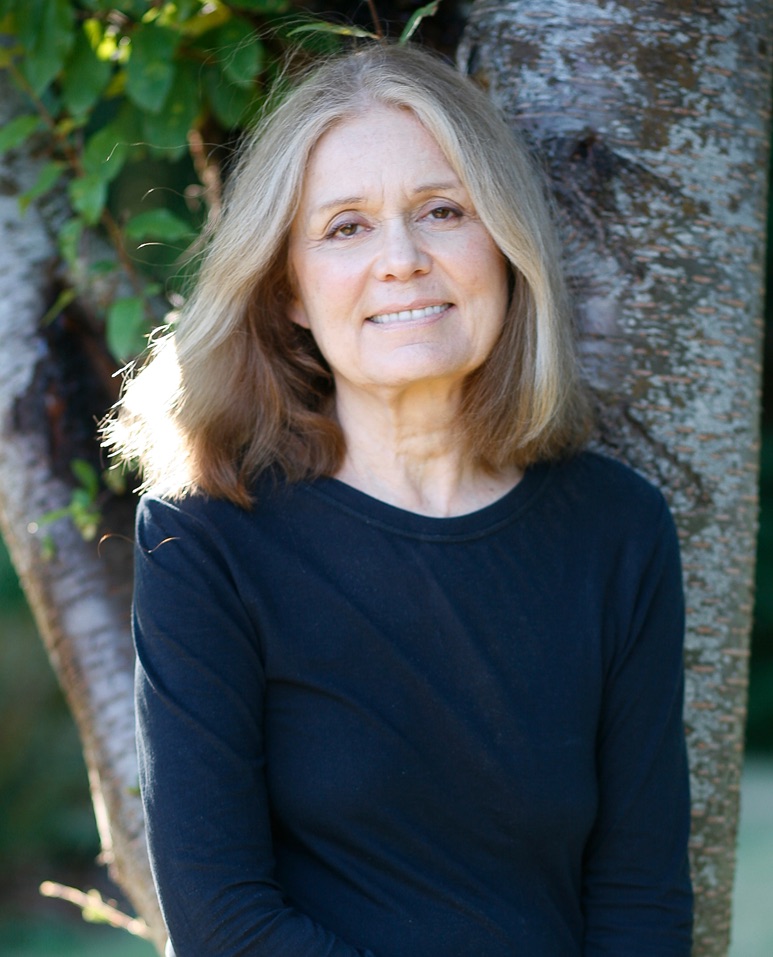 Gloria Steinem is a writer, lecturer, political activist, and feminist organizer. She travels in this and other countries as an organizer and lecturer and is a frequent media spokeswoman on issues of equality.
Steinem, who's been billed as "the world's most famous feminist," is a journalist who co-founded Ms. Magazine in 1972, helped establish the Women's Action Alliance, the National Women's Political Caucus, the Women's Media Center, and was president of Voters for Choice, a political action committee, for 25 years. She is the founder of the Ms. Foundation for Women, Take our Daughters to Work Day, and many other initiatives. Her books include the bestsellers Revolution from Within: A Book of Self-Esteem, Outrageous Acts and Everyday Rebellions, Moving Beyond Words, Marilyn: Norma Jean and My Life on the Road.
Steinem will receive FFRF's "Forward" Award, which is reserved for those who are moving society forward. The award includes a statuette designed by world-renowned sculptor Zenos Frudakis. Steinem has previously been named Humanist of the Year.
---
KATHERINE STEWART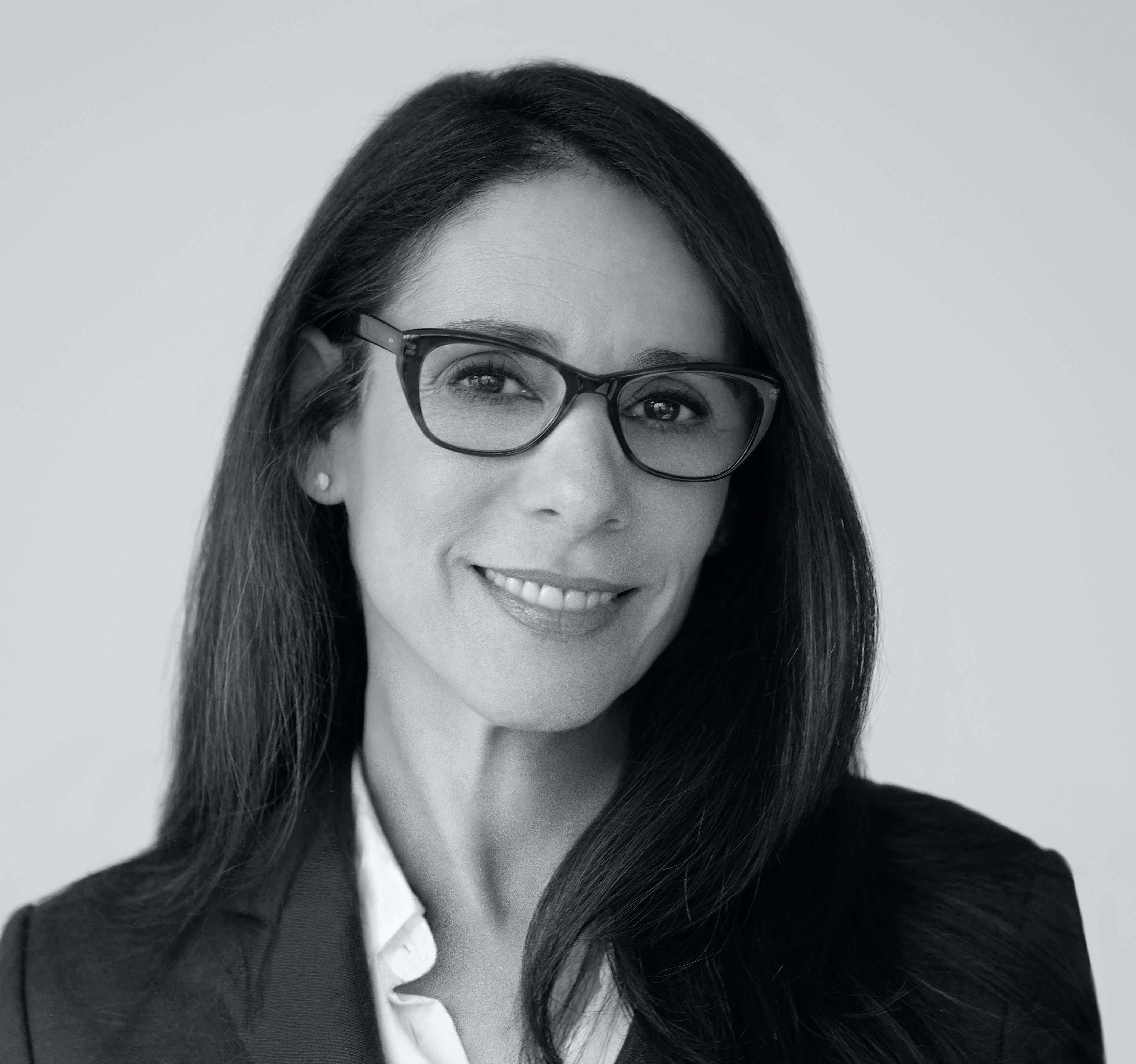 Katherine Stewart is the author of The Power Worshippers: Inside the Dangerous Rise of Religious Nationalism (Bloomsbury). She writes about religion, politics, policy and conflicts over the separation of church and state for The New York Times opinion section, The New Republic, the New York Review of Books, American Prospect, The Advocate, the Guardian and others. She is also the author of The Good News Club: The Christian Right's Stealth Assault on America's Children. In 2014 she was named Person of the Year by Americans United for Separation of Church and State.
Stewart will speak on her book The Power Worshippers: Inside the Dangerous Rise of Religious Nationalism and will interview Margaret Atwood.
---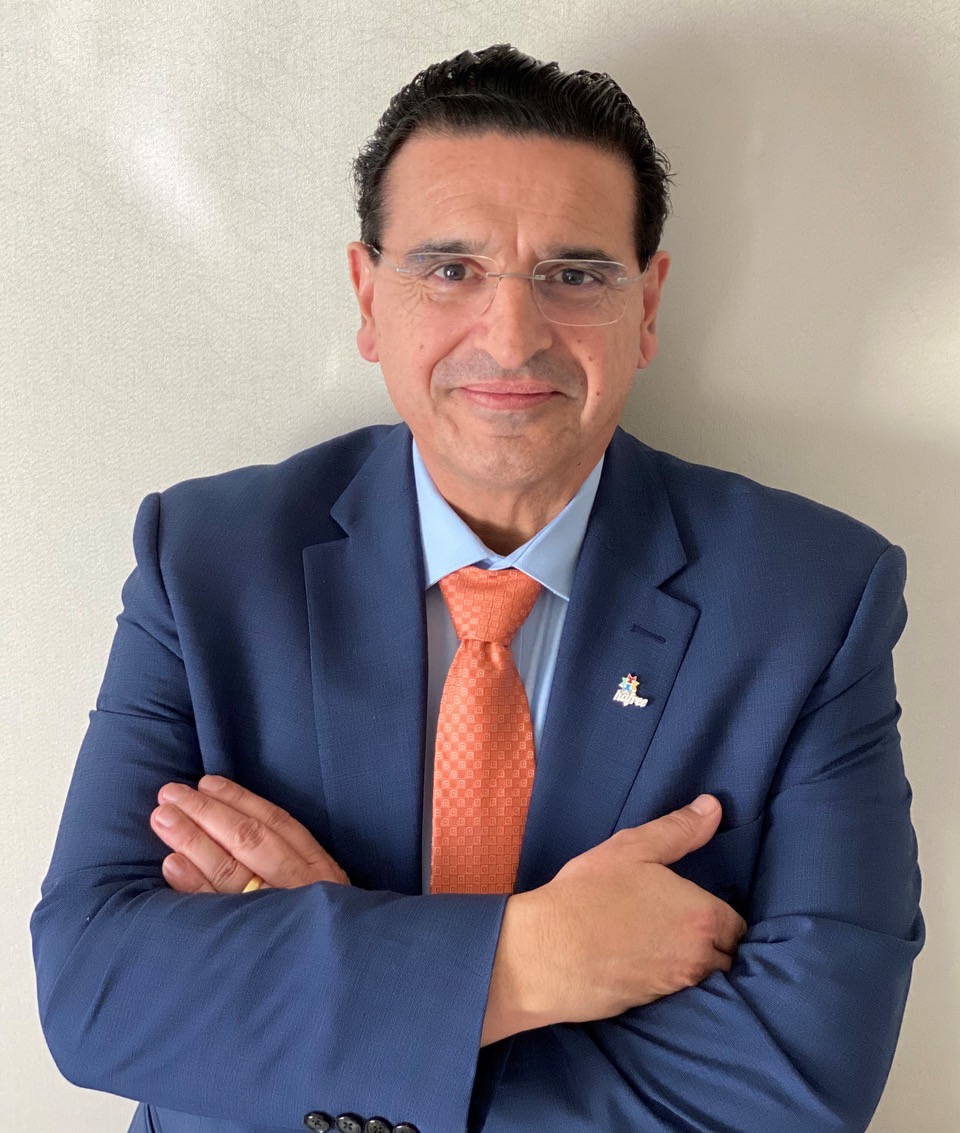 DAVID TAMAYO
David Tamayo is cofounder and president of Hispanic American Freethinkers in 2010, which is the first and only national Latino 501(c)(3) educational organization of its kind. He was Vice President of the Reason Rally 2016, former host of the TV Show "Road to Reason – A Skeptic's Guide to the 21st Century, founding Board Director of Camp Quest- Chesapeake, and host of Contrapuntos Podcast (debates with preachers, science deniers, and other interesting personalities in Spanish). David is the Chief Information Officer for DCS Corporation, a large aerospace engineering company in Washington, DC. He holds a bachelor degree in Computer Science from George Washington University, and a Master in Management in Information Technology from University of Virginia.
---
DAVID WILLIAMSON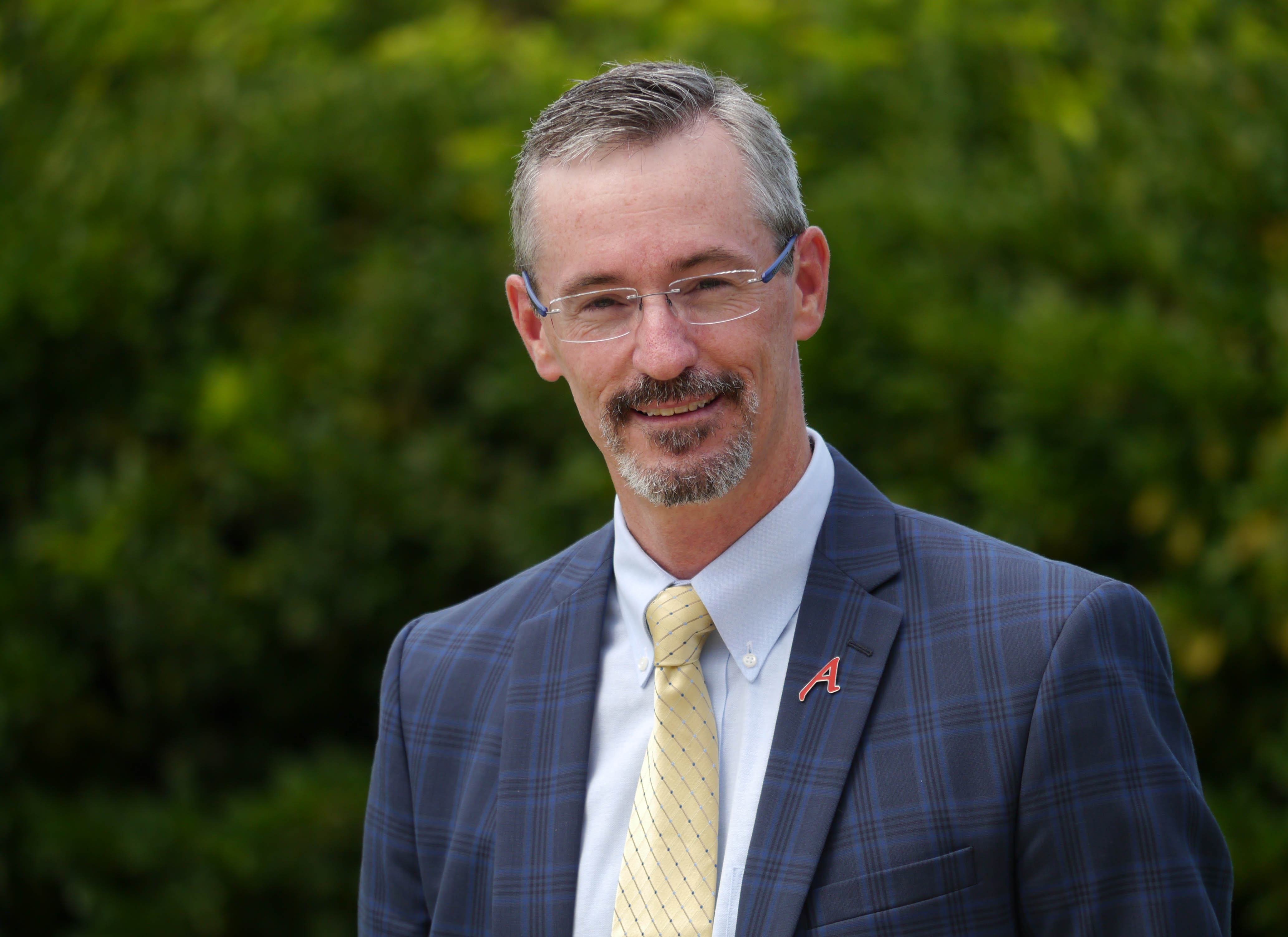 David Williamson is co-founder of the Central Florida Freethought Community (CFFC), an organization of atheists and Humanists fighting for the separation between state and church and building a thriving secular community in the Greater Orlando area. David also serves locally on the Central Florida Commission on Religious Freedom and the Interfaith Council of Central Florida. He is Secretary of the Florida Humanist Association and co-coordinator of the organization's biennial conference, FREEFLO. David serves two national organizations: the Advisory Board of the Freethought Equality Fund and as Florida State Representative for the Freedom From Religion Foundation.
Williamson and other winning plaintiffs in the Brevard Co. lawsuit will accept FFRF's Freethinker of the Year Award.
---
PHIL ZUCKERMAN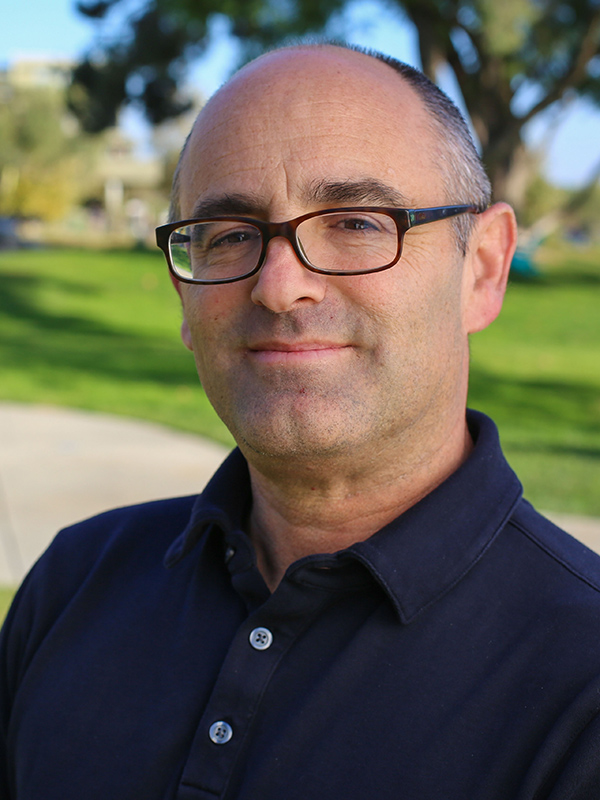 Phil Zuckerman is the author of several books, including What It Means to be Moral (Counterpoint, 2019) The Nonreligious (Oxford, 2016), Living the Secular Life (Penguin, 2014), Faith No More (Oxford, 2012), and Society Without God (NYU, 2008), and the editor of several volumes, including The Oxford Handbook of Secularism (2016) and The Social Theory of W.E.B. Du Bois (2004). He is the Associate Dean as well as Professor of Sociology at Pitzer College, and the founding chair of the nation's first Secular Studies Program. He blogs for Psychology Today. He lives in Claremont, California, with his wife and three children.
More information coming soon.