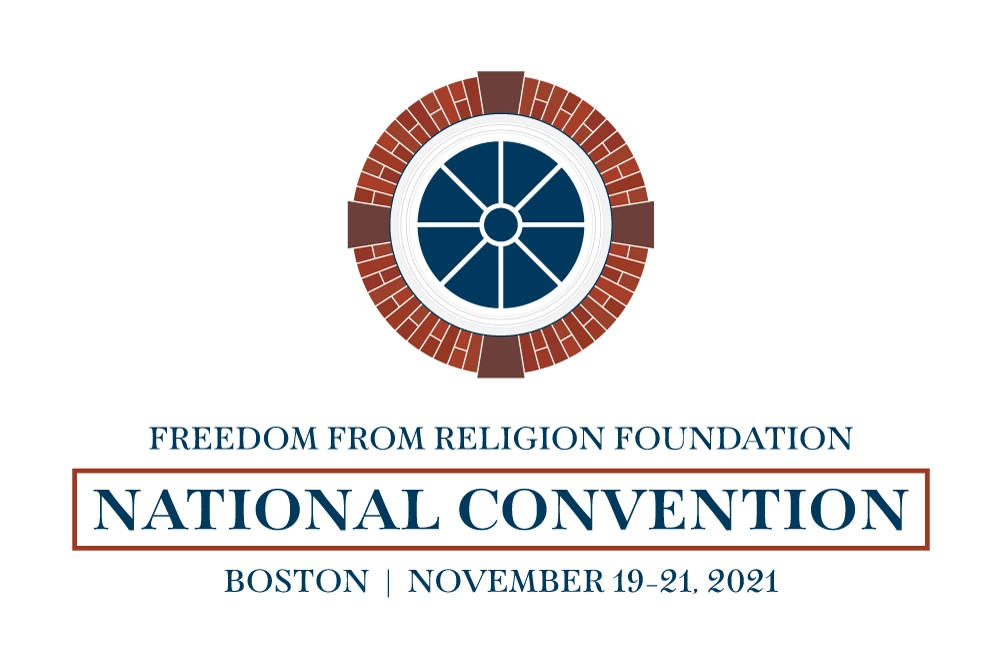 Convention Meals
In addition to offering several complimentary food or dessert receptions, the convention will include four optional group meals. FFRF does not mark up meal prices, which include 17% gratuity, 10% taxable administrative fee and 7% sales tax.
A robust and tasty box lunch, $60, will be offered at Friday noon for participant convenience, concurrent with Andrew Seidel's Christian nationalism workshop.
Choices include:
• Grilled Chicken Caesar Wrap
• Turkey BLT Wrap
• Grilled Vegetable Wrap
Wraps will be served with roasted vegetable penne salad, Cape Cod potato chips, a piece of whole fruit, a freshly baked cookie and choice of assorted soft drinks or bottled water.
A Southern barbecue buffet, $65, with vegetable chili and cornbread muffin, rotisserie chicken with BBQ sauce and greens, carved brisket with mac and cheese and fruit kabobs will take place from 5 p.m.–7 p.m. Friday.
FFRF's Non-Prayer Breakfast, $45, includes scrambled eggs, bacon and breakfast potatoes, assorted pastries, juice, coffee and tea, with vegetarian/ vegan options.
The Saturday banquet dinner of $95 will include Maple Glazed Statler Breast of Chicken with buttermilk mashed potatoes, seasonable autumn baby green salad with roasted beets, quinoa, goat cheese, apple cider vinaigrette, and Boston Cream Pie. The vegetarian option is Butternut Squash Ravioli.
A two-hour lunch on your own is scheduled for Saturday to permit some fresh air, sightseeing or relaxation between events.
The Boston Park Plaza itself offers a variety of dining options: Kozy Korner for drinks, lunch or dinner in Off the Common, the uber-modern steakhouse Strega Italiano just off the lobby, and classic Irish pub J.J. O'Connor's, just outside the entrance. The Back Bay Boston neighborhood offers a variety of restaurants.