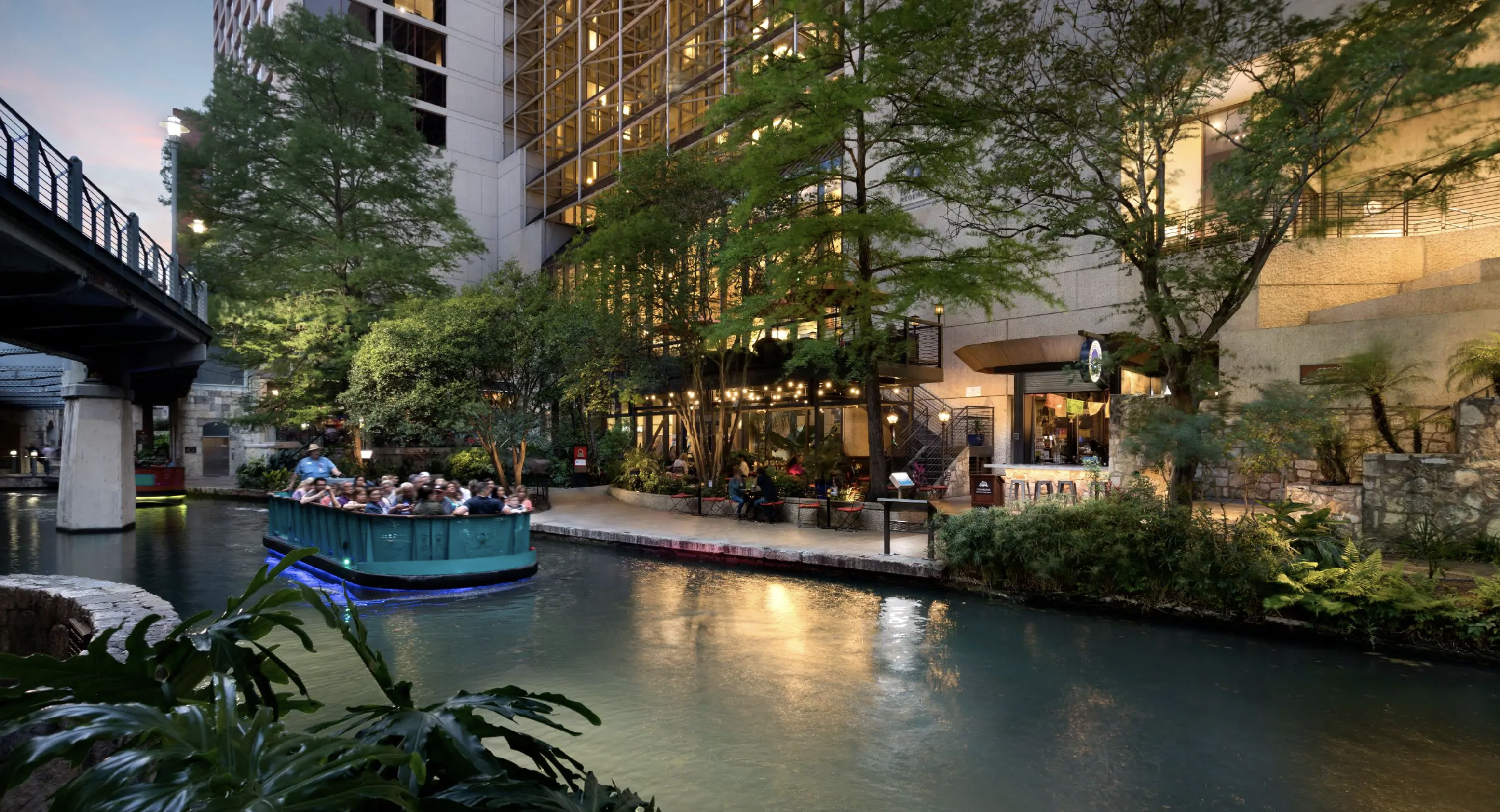 November 13-15, 2020
Hyatt Regency San Antonio
123 Losoya
San Antonio, Texas, 78205
210-451-6200
---
FFRF has temporarily suspended registration. We are in the midst of determining whether our 2020 National Convention can be held as planned. We recommend that you postpone making hotel or flight reservations at this time. Please check back, we will post our final decision soon.
If the convention is canceled, all registrations, meals and reception costs will be refunded. If you've already reserved your room, please note that reservations at the hotel convention site may be cancelled up to 48 hours before your first night's reservation.
Thank you for your understanding.
---
Friday VIP Book Signing/Fundraiser with Gloria Steinem (4:00-4:30 PM) - $500.00
"A Conversation with Gloria Steinem," the feminist icon, activist and bestselling author, will take place Friday at 3 p.m. Exclusive book signing for a limited number of attendees who will receive Ms. Steinem's most recent book, The Truth Will Set You Free, But First It Will Piss You Off! Thoughts on Life, Love, and Rebellion. A legal Q&A with FFRF attorneys will take place concurrently for those who don't attend the Steinem event. A portion of the ticket price is a tax-deductible, charitable contribution to FFRF.
Friday VIP Dessert Reception/Fundraiser with Margaret Atwood (9:15-10:15 PM) - $500.00
"An Evening with Margaret Atwood," the bestselling novelist whose novel, The Handmaid's Tale, has become a modern secular parable, will start at 7:30 p.m. Friday. Atwood will do a 45-minute book signing, to be followed by a private reception. The ticket to the reception will include Atwood's Booker Prize-winning Handmaid's Tale sequel, The Testaments. A portion of the reception cost is a tax-deductible, charitable contribution to FFRF.
---
Important flight info
Air travelers will need REAL ID-compliant licenses or other acceptable forms of ID, such as a valid passport, in order to fly. However, due to concerns about COVID-19, the REAL ID deadline has been extended. Visit your state's driver's licensing agency website to find out exactly what documentation is required to obtain a REAL ID.
Note: FFRF always encourages members making flight arrangements to attend FFRF conventions to either purchase refundable tickets, or purchase flight insurance, for maximum protection.