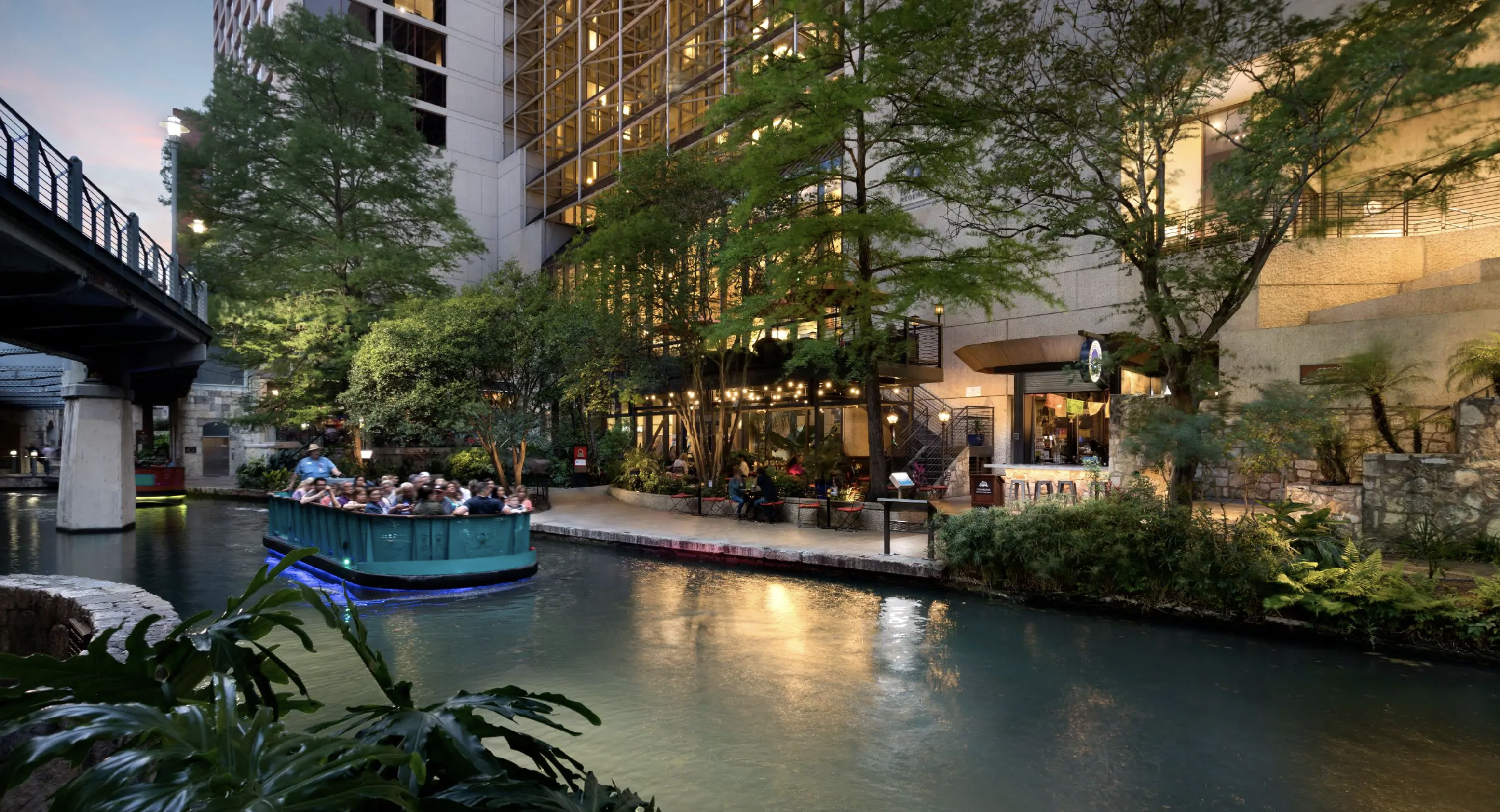 November 13-15, 2020
Hyatt Regency San Antonio
123 Losoya
San Antonio, Texas, 78205
210-451-6200
---
There is no program during the meals, except for at breakfast during the famed, "Moment of Bedlam." However, immediately following the Saturday dinner in the Regency Ballroom, the evening program will be presented. As space allows, limited seating for non-diners will be provided. Please note that meal costs reflect the cost to FFRF; we do not mark up these prices.
Friday Dinner Reception - $60.00
Hearty reception with beef steamship for carving with horseradish cream, au jus and mini rolls; pulled BBQ pork slider with pickled onions on sesame roll; ranch spiced chicken satay with tomato BBQ dip; crudité including carrots, cucumbers, jicama and cauliflower with poblano hummus and spinach dip; Southwest Caesar salad (charred corn, black beans and croutons with Ancho Caesar dressing); Self-serve mac & cheese station (white cheddar mac & cheese tossed with green chiles, mushroom and caramelized onions). Cash bar provided.
Saturday Nonprayer Breakfast - $50.00
Eggs, potato, bacon, and fruit cup service, with orange juice, coffee and tea. Vegetarian, vegan and gluten-free options available. Limited tickets available.
Saturday Dinner - $90.00
Caesar salad (heart of romaine, aged Parmesan, smoked garlic ciabatta croutons with Creamy Caesar dressing); seared chicken breast with jalapeno-apricot glaze, melted leek and bacon jam; mascarpone risotto, and mixed cauliflower; chocolate cappuccino cake with vanilla whipped cream; coffee and tea. Cash bar provided.
Vegan/Vegetarian entree: Same salad. Main course: Roasted acorn squash stuffed with vegetable and herb quinoa, coriander spiced carrot puree, aged saba. Same dessert. Cash bar provided.
---
Important flight info
Air travelers will need REAL ID-compliant licenses or other acceptable forms of ID, such as a valid passport, in order to fly. However, due to concerns about COVID-19, the REAL ID deadline has been extended. Visit your state's driver's licensing agency website to find out exactly what documentation is required to obtain a REAL ID.
Note: FFRF always encourages members making flight arrangements to attend FFRF conventions to either purchase refundable tickets, or purchase flight insurance, for maximum protection.