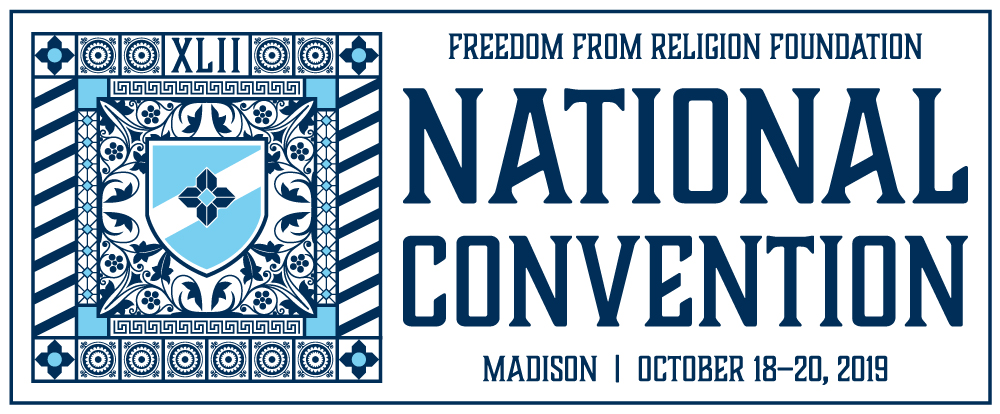 Speakers
More speakers coming soon!
STEVE BENSON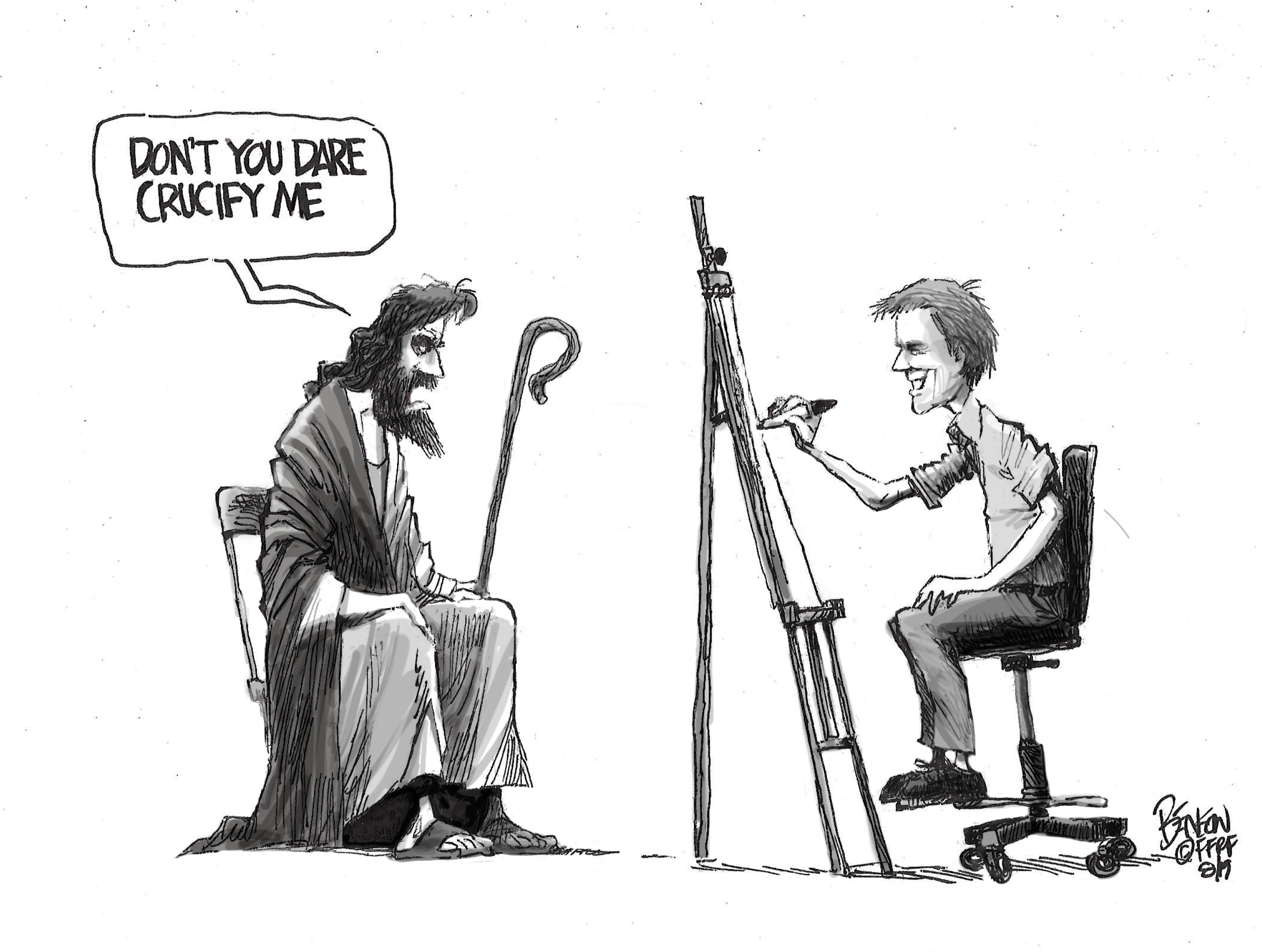 Steve Benson, who has been providing FFRF with cartoons for the past several months, had been an editorial cartoonist for the Arizona Republic for 38 years, until he was let go earlier this year for budgetary reasons. His cartoons are nationally syndicated and at one time appeared in more than 120 newspapers. He will be drawing caricatures of convention guests as a fundraiser for FFRF.
---
JEREMIAH CAMARA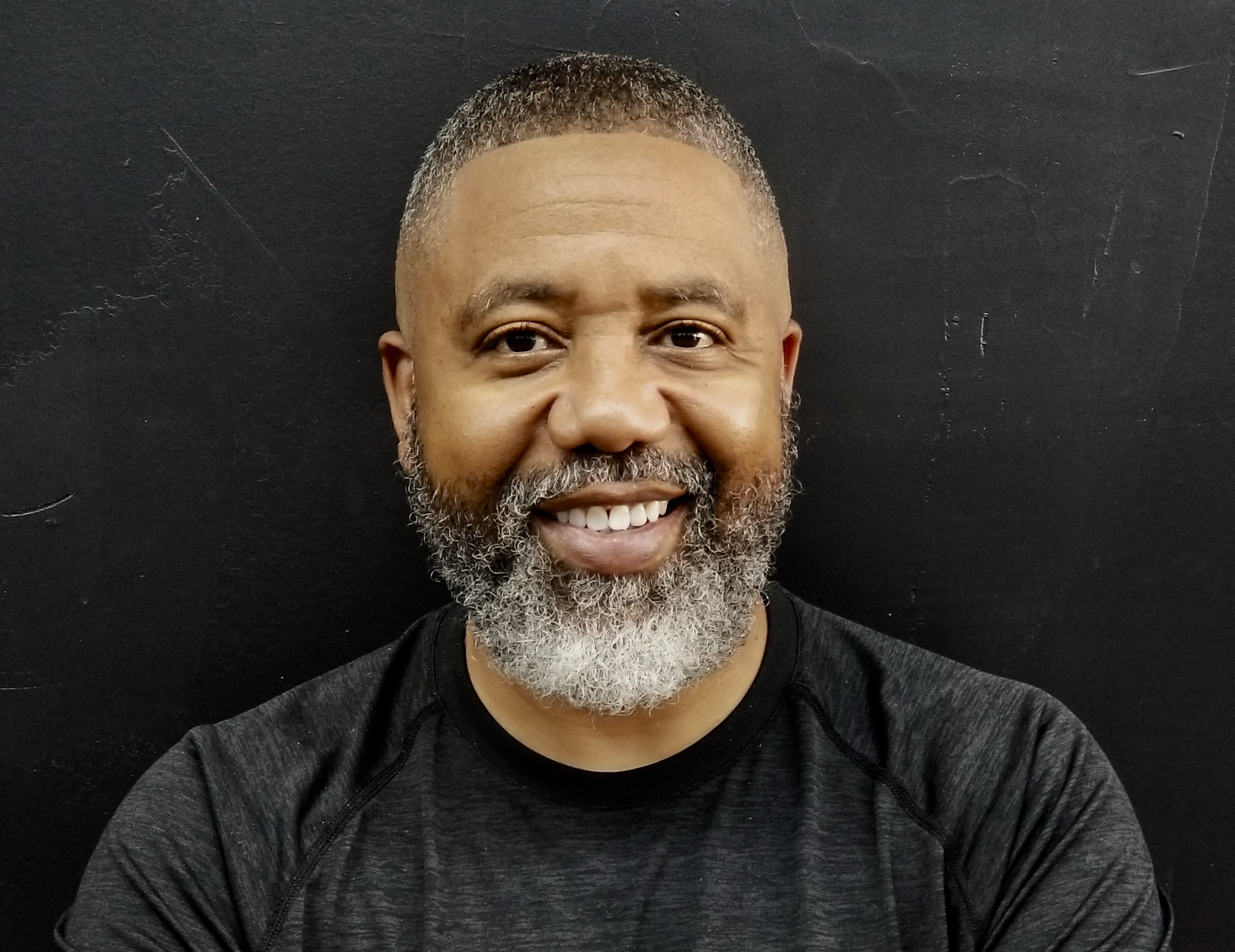 Jeremiah Camara is the director and producer of the new documentary, "Holy Hierarchy: The Religious Roots of Racism in America," which will be screened at the convention. "Holy Hierarchy" explains how the presumption of a supreme being in colonial America led to precepts and beliefs in supreme human beings and how these beliefs morphed their way into the legal system; ultimately turning racism into an institution.
"Contradiction: A Question of Faith," which examines the saturation of churches in African American communities coexisting with poverty and powerlessness, was screened at a previous FFRF convention. Contradiction can be viewed on Amazon Prime Video. Camara is the author of the books Holy Lockdown: Does The Church Limit Black Progress? and The New Doubting Thomas: The Bible, Black Folks & Blind Belief. Camara is also the creator of the widely watched YouTube video series Slave Sermons, a mini-movie series addressing the harmful effects of religion.
---
College-bound essay contest winners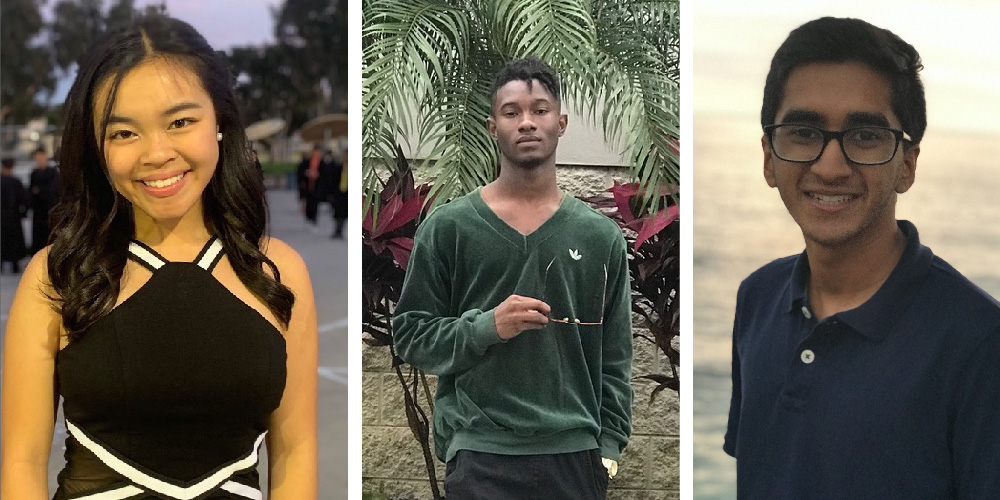 The first, second and third place winners of FFRF's William J. Schulz Memorial Essay Contest for College-Bound High School Seniors will be at this year's convention.
Aline Pham, 17, is from La Mirada, Calif., and will be attending UC-Irvine, where she plans to be an education sciences major and would like to be a teacher, principal and eventually superintendent. She was valedictorian of her high school class and president of two community service clubs. "I like to call myself a tree-hugging feminist," Aline writes. "My senior class voted me 'Most Likely to Fight for a Cause,' and separation of church and state is one of them."
Jacob McGee, 18, is from Orlando, Fla., and will be attending Rollins College, where he plans to major in political science. He has volunteered at Second Harvest Food Bank and Guardian Care, an assisted living facility in Orlando. Jacob has participated in marches and protests for gun control, gender equality and police brutality. He also works during the summers hosting national basketball tournaments.
Shiv Shah, 18, is from Phoenix and will be attending Arizona State University. "My family moved from Chicago to Arizona because, as my dad says, 'You can't shovel sunshine,'" Shiv writes. He plans to study neuroscience and eventually attend medical school. He enjoys reading classic books (Faulkner and Heller are favorites). He is a laboratory intern at a brain lab studying amyotrophic lateral sclerosis (ALS).
---
TRAE CROWDER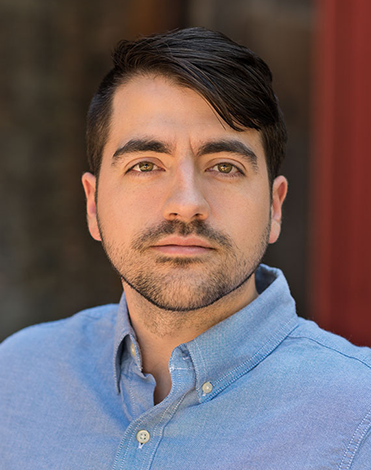 Recently earning national attention (or notoriety, depending on your viewpoint) forRecently earning national attention (or notoriety, depending on your viewpoint) for his "Liberal Redneck" series of viral videos, Trae Crowder has been performing hisparticular brand of Southern-fried intellectual comedy in the Southeast and beyond for the past six years. Trae's videos have received over 70 million views online. He is coming off an 80+ citysold-out standup comedy tour in support of his best-selling book Liberal Redneck Manifesto: Draggin Dixie Outta the Dark. You've seen him on Nightline (ABC), Real Time with Bill Maher (HBO), The View, Last Word with Lawrence O'Donnell (MSNBC), NPR, WTF with Marc Maron.
He will be receiving FFRF's Emperor Has No Clothes Award.
---
andrew bradley & deven green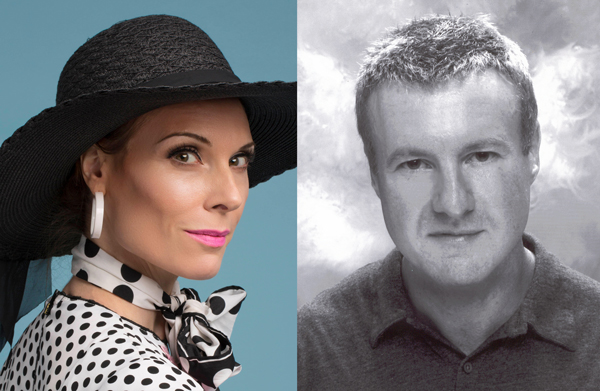 Andrew Bradley and Deven Green teamed up to create Mrs. Betty Bowers, America's Best Christian, an award-winning satirical web series. These videos are written and edited by Bradley, with Green co-producing and appearing as Betty. A performance, "God gets His Annual Job Performance Review," will take place at the convention on Friday evening.
Andrew Bradley is the creator and sole writer for Betty Bowers, whose videos have been viewed by over 10 million people. He has written or co-written three books about the two topics he was told not to talk about: religion and politics: "What Would Betty Do?", "White House Handbook," and "Welcome to Jesusland!". He also wrote the comedic play "Madness," which has been produced several times. Bradley also produces other videos on politics and religion, which appear on Betty Bowers' social media feeds.
Deven Green is an award-winning comedic chanteuse based in Los Angeles via Canada. You know her from the cult video series "Welcome To My Home" & "Welcome To My White House" parodies, as a judge on "RuPaul's Drag Race," proudly headlining Pride venues across the US, playing sold-out music shows overseas, performing with the most famous Drag Queens in the world and, of course, portraying Betty Bowers, America's Best Christian herself.
---
Isaac Kramnick & R. Laurence Moore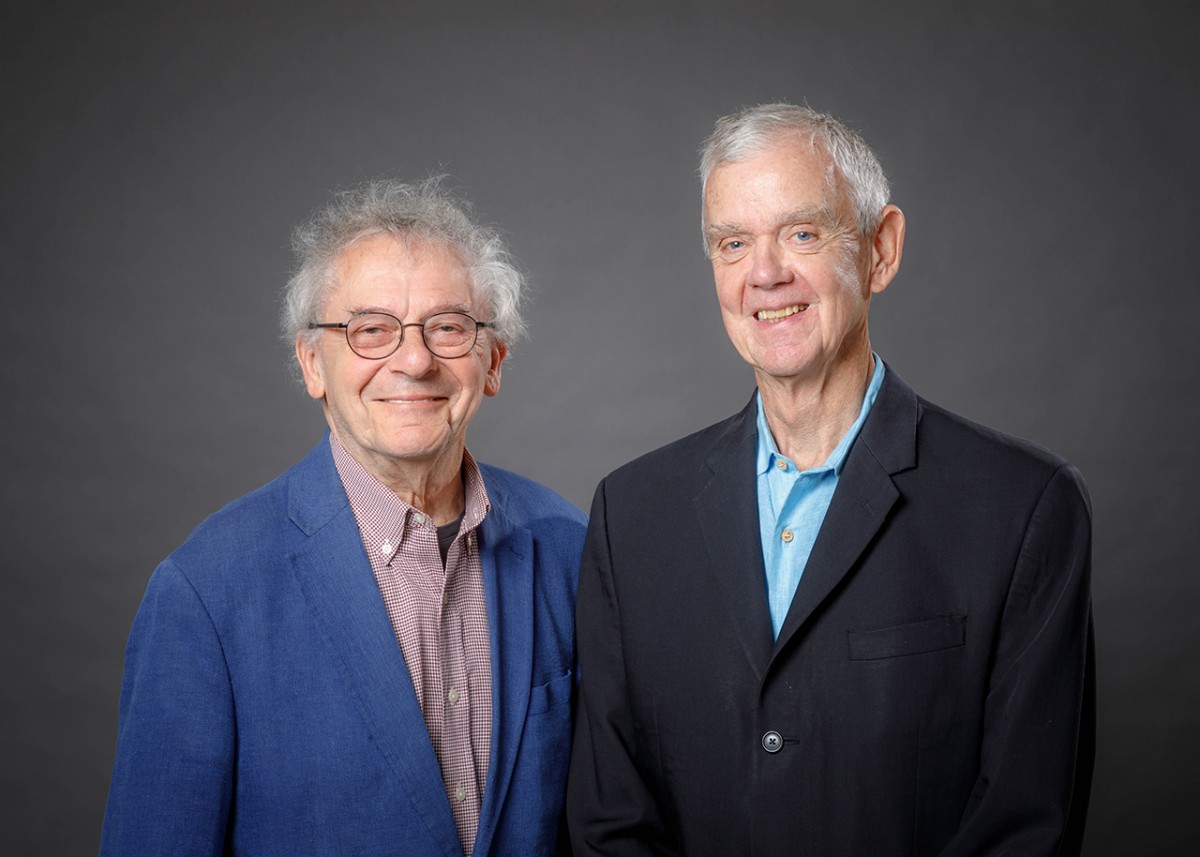 Isaac Kramnick and R. Laurence Moore will give a talk focused on their most recent book, Godless Citizens In A Godly Republic: Atheists In American Public Life. The two also combined to write The Godless Constitution: A Moral Defense of the Secular State.
Isaac Kramnick is a historian, social scientist and the Richard J. Schwartz Professor of Government at Cornell University. Moore is Howard A. Newman Professor of American Studies, Emeritus at Cornell University where he has taught since 1972. Prior to coming to Cornell he had taught at Harvard, Brandeis, and Yale. Kramnick has taught and written principally in the area of English and American political thought and history. He has written or edited some 20 books including studies of Edmund Burke, a biography of the English socialist Harold Laski, an edition of the Federalist Papers.
R. Laurence Moore is the Howard A. Newman Professor of History and American Studies Emeritus at Cornell University where he taught from 1972 until his retirement. He has taught and written in the field of American cultural and intellectual history. His principal books and articles have stressed the way in which religion has interacted with other aspects of American life. He is perhaps best known for Religious Outsiders and the Making of Americans, Selling God. America Religion in the Marketplace of Culture, and an earlier book he wrote with Isaac Kramnick, The Godless Constitution: A Moral Defense of the Secular State. They will sign copies of Godly Citizens following their talk.
---
RACHEL LASER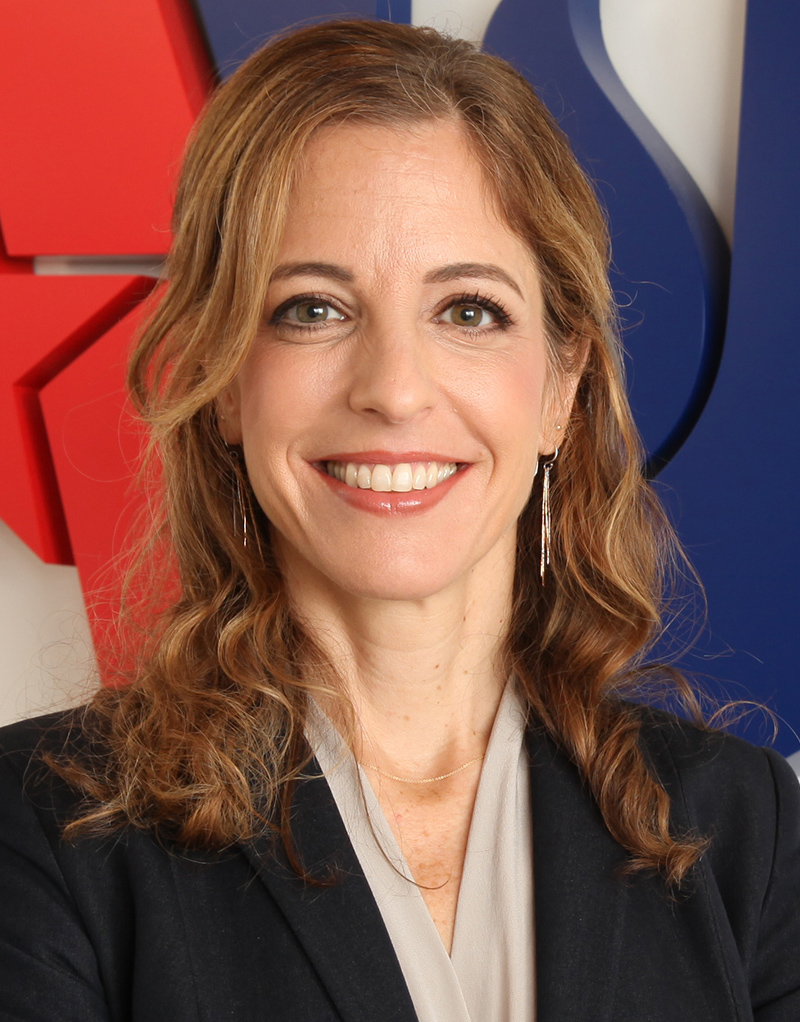 Rachel Laser is the President and CEO at Americans United for the Separation of Church and State (AU). She is a lawyer, advocate and strategist who has dedicated her career to making our country more inclusive. She has a proven track record of uniting both faith and secular leaders and advocacy organizations to make tangible progress on some of the most important issues of our time. And as a religious minority – she was raised as a Reform Jew – she understands personally how much it matters that our laws treat everyone fairly and equally. She is an advocate for racial justice and has led workshops, given speeches and worked with schools and universities to challenge racism and expose privilege. Prior to assuming her role at AU, she served as the deputy director of the Religious Action Center of Reform Judaism (the RAC), directed the Culture Program at Third Way, a Washington D.C., progressive think tank and worked as senior counsel at the National Women's Law Center (NWLC). She also serves as a national board member of NARAL Pro-Choice America. Rachel will be accepting the $10,000 Henry Zumach Freedom From Religious Fundamentalism Award on behalf of Americans United for the Separation of Church & State.
---
HEMANT MEHTA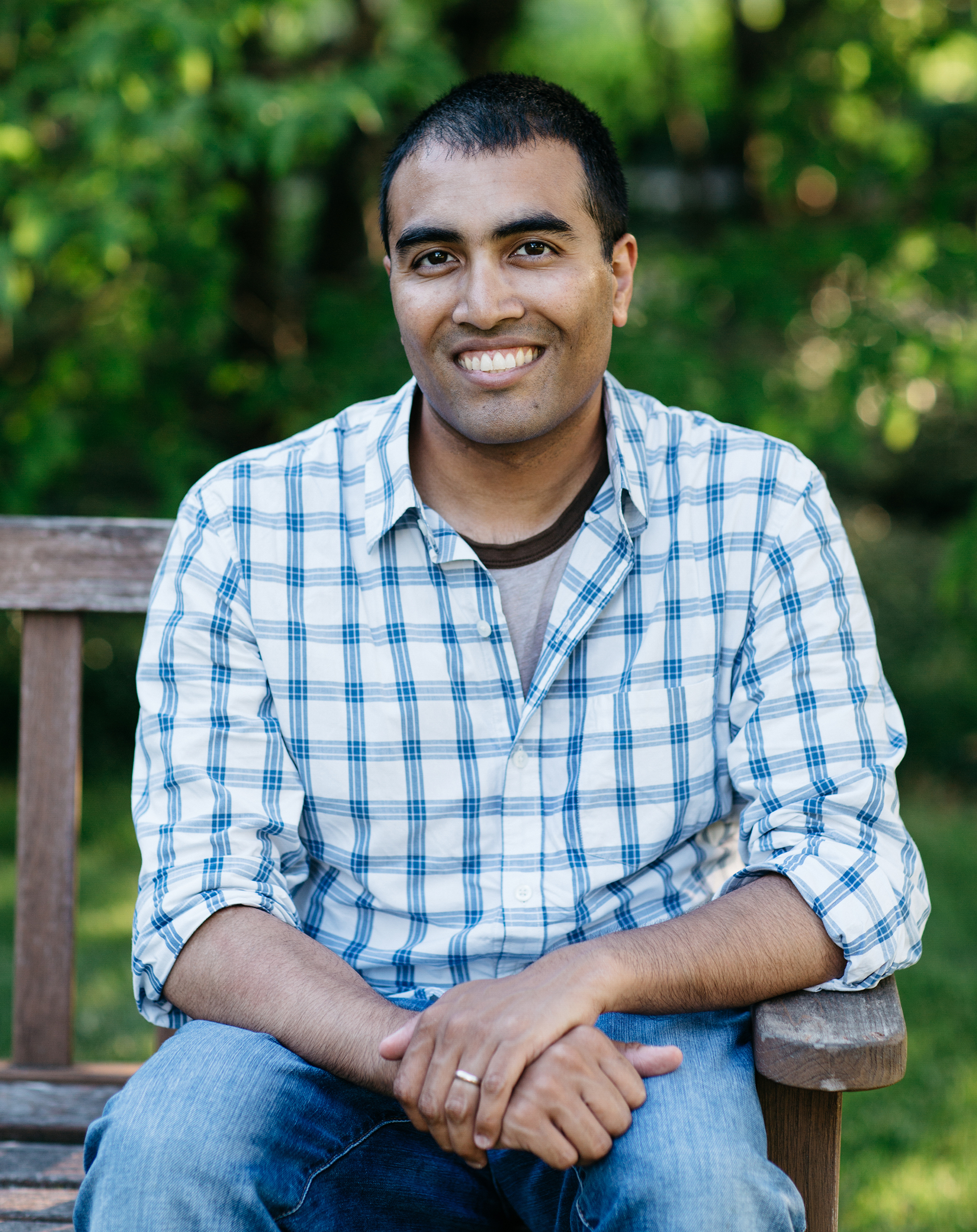 Hemant Mehta is the editor of FriendlyAtheist.com, appears on the Atheist Voice channel on YouTube, and co-hosts the (uniquely-named) Friendly Atheist Podcast. He is a former National Board Certified high school math teacher in the suburbs of Chicago, where he taught for seven years.
He has been featured on CNN, FOX News, and in the Wall Street Journal and served on the board of directors for Foundation Beyond Belief (a charity organization for non-theistic donors) and the Secular Student Alliance (which creates and supports college atheist groups nationwide).
His books include I Sold My Soul on eBay, The Young Atheist's Survival Guide, and Queer Disbelief (which he edited).
He will receive a "Nothing Fails Like Prayer Award" in recognition of his recent secular invocation at a city council meeting, then speak on, "Is Atheism Still Taboo in Politics?" He will sign books after his talk.
---
Avinash Patil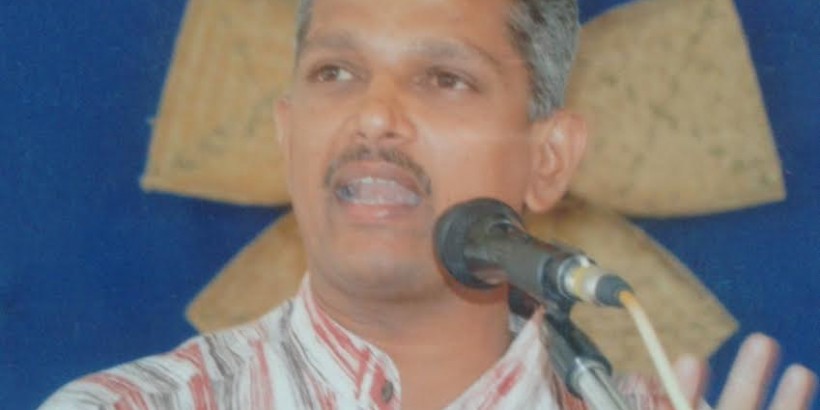 Avinash Patil will be awarded the Avijit Roy Courage Award, which includes a crystal plaque and $5,000, on behalf of the Andhashraddha Nirmoolan Samiti (MANS), an organization dedicated to fighting superstition in India. It was founded in 1989 by Narendra Dabholkar, who was assassinated in 2013. Patil has been the executive president since of MNS since 2010.
---
Anthony B. Pinn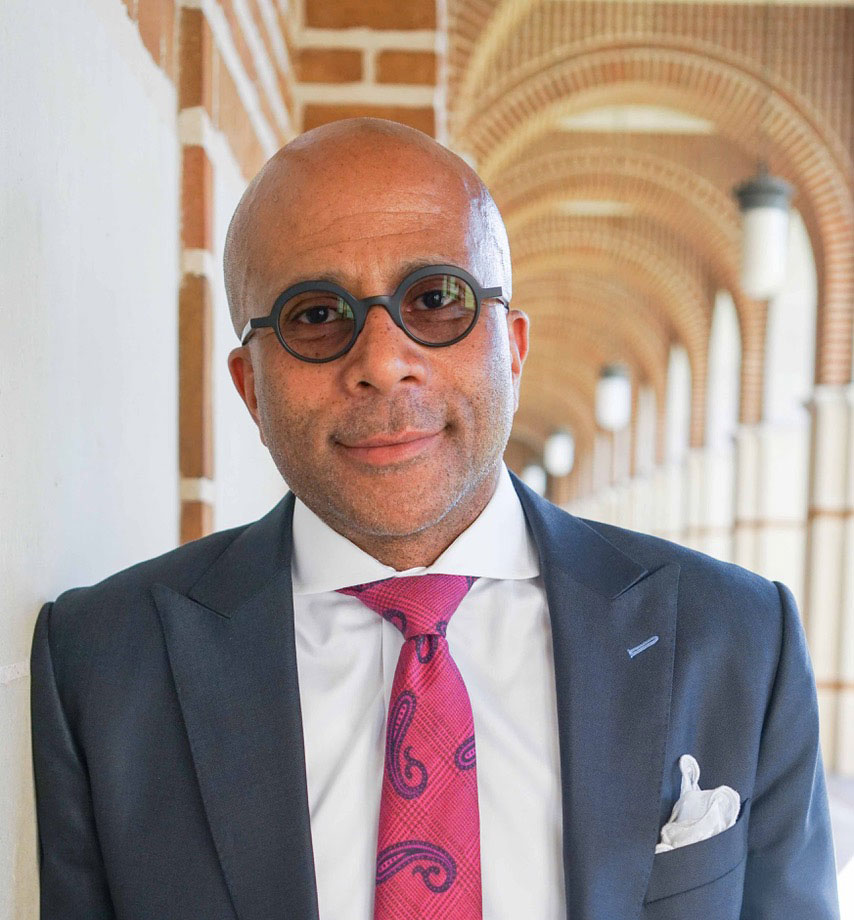 Anthony B. Pinn received his BA from Columbia University, Master of Divinity and PhD in the study of religion from Harvard University. He is currently the Agnes Cullen Arnold Professor of Humanities and professor of religion at Rice University. Pinn is the founding director of the Center for Engaged Research and Collaborative Learning also at Rice University. In addition, he is Director of Research for the Institute for Humanist Studies – a Washington, DC-based think tank. Pinn's research interests include humanism and hip hop culture. His honors and awards include the African American Humanist Award from the Council for Secular Humanism (1999); Unitarian Universalist Humanist Association Humanist of the Year (2017), and the Harvard University Humanist Association Humanist of the Year (2006). He is the author/editor of over 35 books, including When Colorblindness Isn't the Answer: Humanism and the Challenge of Race (2017); Humanism: Essays in Race, Religion, and Cultural Production (2015); Writing God's Obituary: How a Good Methodist Became a Better Atheist (2014); Dale McGowan and Anthony B. Pinn, editors. Everyday Humanism, Equinox (2014); African American Humanist Principles: Living and Thinking Like the Children of Nimrod (2004), and the novel, The New Disciples (2015).
He will be receiving FFRF's Emperor Has No Clothes Award, and will sign copies of his books after his talk.
---
AMBER SCORAH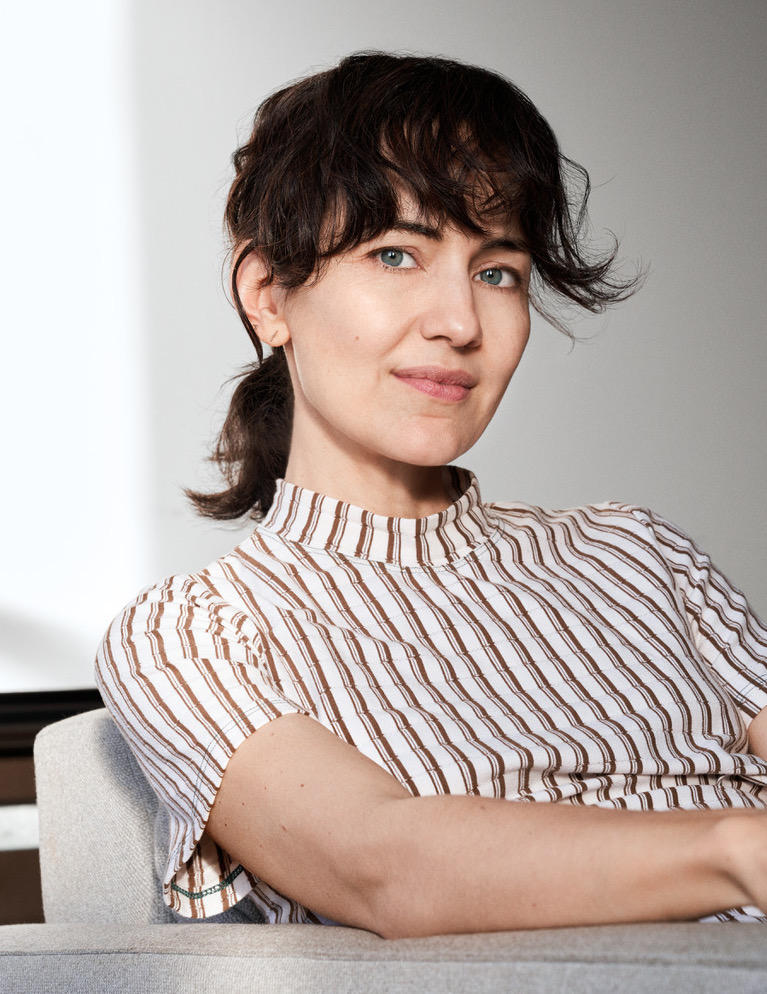 Amber Scorah is author of the memoir Leaving the Witness. After growing up in the Jehovah's Witness faith, Amber learned Mandarin Chinese and moved to Mainland China to become an underground missionary. In China, encountering a new culture and making friends outside the faith for the first time, Amber came to question the beliefs she had been taught from childhood and ended up leaving the religion. Shunned by family and friends as an apostate, Scorah was alone in Shanghai and thrown into a world she had only known from the periphery — with no education or support system.
Amber later moved to New York City, where she forged a new outlook and found new ways of being in the world. Then, tragedy struck, when her three month old son died on his first day in childcare. After suffering this great loss and grieving without the comfort of her former belief system, Amber became a parental leave advocate. Combining forces with a Republican mother, their bipartisan efforts brought the cause of parental leave to the forefront of the 2016 presidential campaign. She was named one of the 100 most influential people in Brooklyn culture by Brooklyn Magazine.
Before coming to New York City, Amber was creator and host of the podcast Dear Amber —The Insider's Guide to Everything China, one of iTunes' Top 10 Podcasts of 2008. Her writing has appeared in The New York Times, The Believer, The Boston Globe, The Cut, The Globeand Mail and USA Today.
---
Andrew Seidel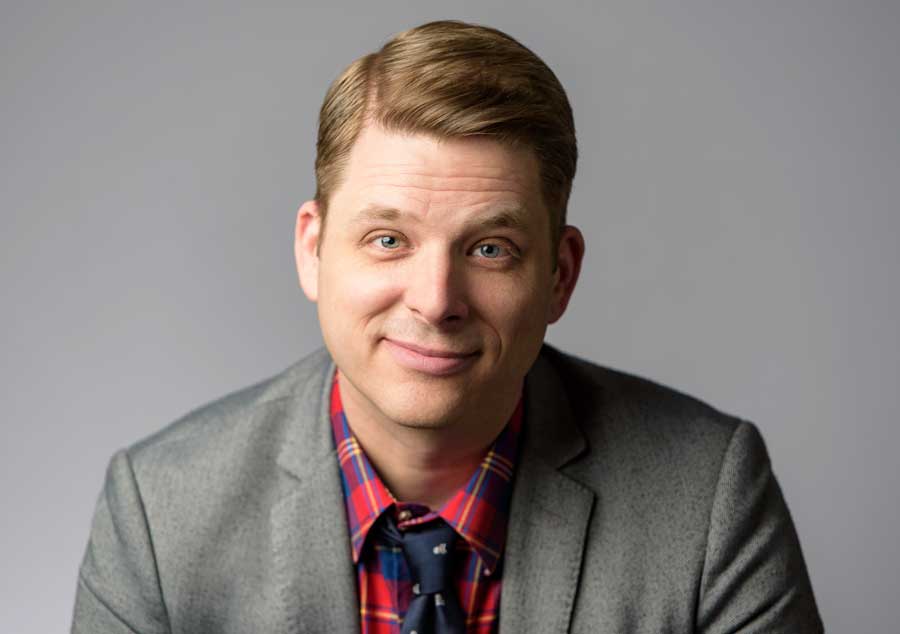 Andrew L. Seidel is an attorney and author. He is the Director of Strategic Response at FFRF, where he uses his law degree to challenge religious bullies. Andrew's first book The Founding Myth: Why Christian Nationalism Is Un-American features a foreword by author Susan Jacoby and a preface by FFRF Co-President Dan Barker. The Founding Myth came out in May and is highly anticipated with positive reviews by many, including evolutionary biologist Jerry Coyne ("Seidel has done a great service, strengthening Jefferson's wall between church and state") and renowned constitutional scholar Erwin Chemerinsky who described it as "a beautifully written book" that "explodes a frequently expressed myth: that the United States was created as a Christian nation." When not fighting for the First Amendment, Andrew writes for ThinkProgress, Religion News Service, Rewire News and FFRF at Freethought Now! He also appears on FFRF's podcasts and shows, and has debated religion and government on outlets such as MSNBC and Fox News.
---
Mandisa Thomas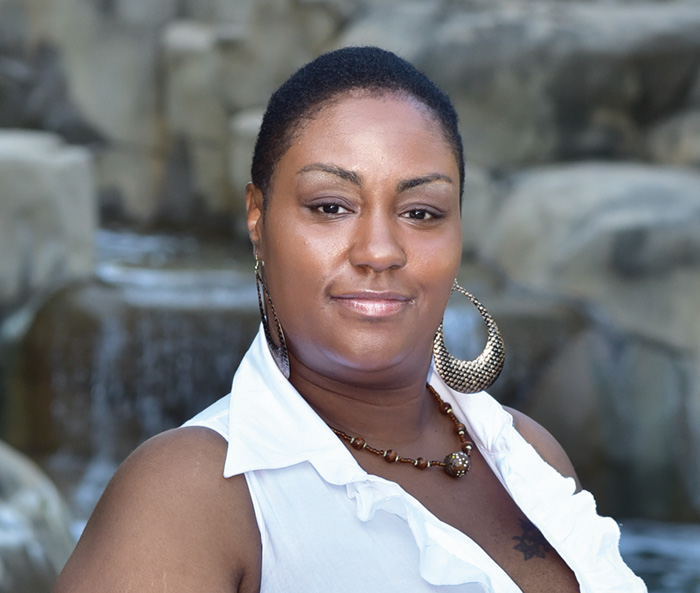 Mandisa Thomas is the founder and President of Black Nonbelievers. She has a number of media appearances to her credit, including CBS Sunday Morning, CNN.com, and Playboy, The Humanist and JET magazines. She has been a guest on podcasts such as The Humanist Hour and Ask an Atheist, as well as the documentaries Contradiction and My Week in Atheism. Mandisa currently serves on the Boards for American Atheists and the Reason Rally Coalition, and previously for Foundation Beyond Belief and the Secular Coalition for America. Additionally, Mandisa was named the Unitarian Universalist Humanist Association's 2018 Person of the Year. As President of Black Nonbelievers, Mandisa works to encourage more Blacks to come out and stand strong with their nonbelief in the face of such strong religious overtones. Mandisa will be named FFRF's 2019 Freethought Heroine.
---
sARAH VOWELL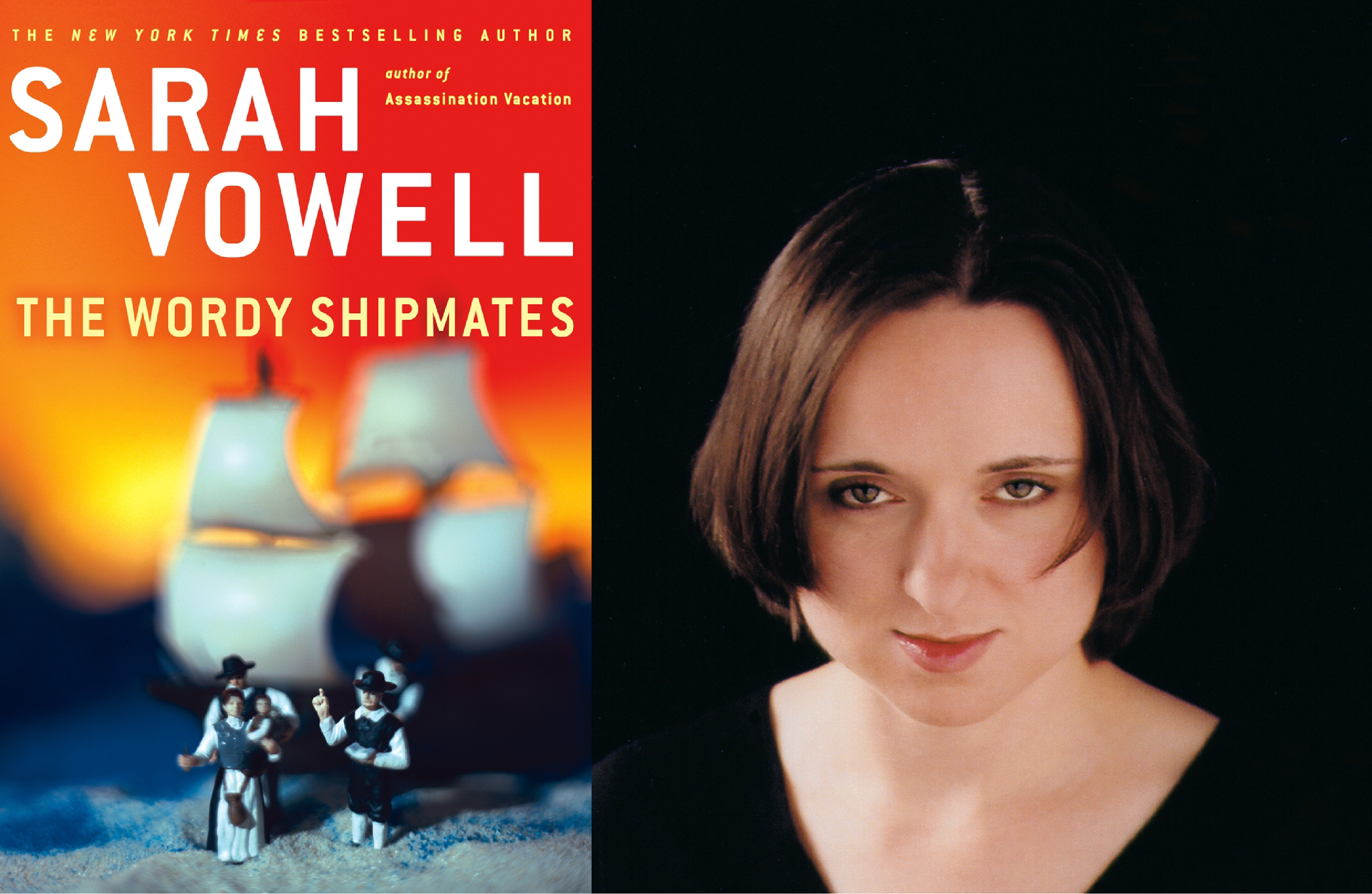 Sarah Vowell is the New York Times bestselling author of seven nonfictions books on American history and culture. By examining the connections between the American past and present, she offers personal, often humorous accounts of everything from presidents and their assassins to colonial religious fanatics. Sarah Vowell is the New York Times bestselling author of seven nonfictions books on American history and culture. By examining the connections between the American past and present, she offers personal, often humorous accounts of everything from presidents and their assassins to colonial religious fanatics. Vowell was a contributing editor for the public radio show This American Life from 1996-2008. She was one of the original contributors to McSweeney's, also participating in many of the quarterly's readings and shows. She has been a columnist for Salon.com, Time, San Francisco Weekly, and is a contributing op-ed writer for the New York Times. Vowell has made numerous appearances on the Late Show with David Letterman, Late Night with Conan O'Brien and the Daily Show with Jon Stewart. She is the voice of teen superhero Violet Parr in Brad Bird's Academy Award-winning The Incredibles, and its sequel, Incredibles 2, from Pixar Animation Studios.
---