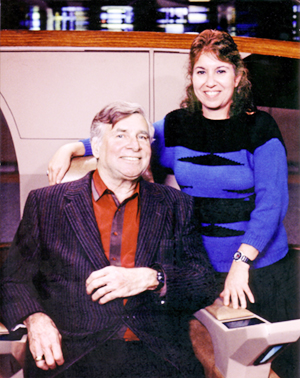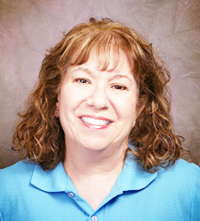 Name: Susan Sackett.
Where I live: Scottsdale, Ariz.
Where and when I was born: New York City, Dec. 18, 1943.
Family: Jan Wright, my companion. He is also my best friend. I have a golden retriever named Kali and since I lost a beloved dog this year, I'll be looking to rescue a German shepherd-mix soon.
Education: Hillhouse High School, New Haven, Conn.; University of Florida-Gainesville, bachelor of arts, master of education.
Occupation: Writer, former television and film production associate for Gene Roddenberry of "Star Trek." I worked with him for 17 years until his death in 1991.
How I got where I am today: A happy series of circumstances ­— being in the right place at the right time, getting to know the right people and perseverance!
Where I'm headed: I will continue to write when the opportunity presents itself, although I am enjoying my retirement! And I'll continue volunteer work to advance humanism and freethought.
Person in history I admire and why: Dare I say it? Gene Roddenberry, my mentor, for his optimism, faith in humanity and a brighter future for us all.
A quotation I like: "Keep an open mind, but not so open that your brains fall out." (Carl Sagan)
These are a few of my favorite things: Travel to new places and the chance to meet new people and learn about different cultures, curling up with a good read on a rare Arizona rainy day, dogs and animals of all kinds, movies and, of course, chocolate!
These are not: Chaos (disorganized people and situations); people who "believe" and never question anything, and don't want to.
My doubts about religion started: Sorry to say, but not until I was well into adulthood. I probably was a nonbeliever, but didn't realize it until Gene Roddenberry shared a copy of Asimov's Guide to the Bible with me. It struck a chord with me. I'd been having dialogues with Gene about religion and belief since 1974, when I first began working with him. So it was a gradual thing. Being Jewish, I didn't have to give up a Trinity ­— I was only one god away from being a freethinker!
Why I'm a freethinker: As Mr. Spock might say, "It is only logical." I cannot find any good evidence for the existence of any gods, so I am "without a god" — an atheist.
Ways I promote freethought: FFRF member since 1995 (and Life Member, courtesy of Dr. Harold Saferstein, since 2007). I'm on the board of directors of the American Humanist Association and was president of our local chapter, the Humanist Society of Greater Phoenix, for 11 years, retiring this year to give others a chance to continue what I began. I also travel the country giving talks on "Humanism in 'Star Trek,' " discussing the show and how Gene used it to promote his humanist and freethought values.