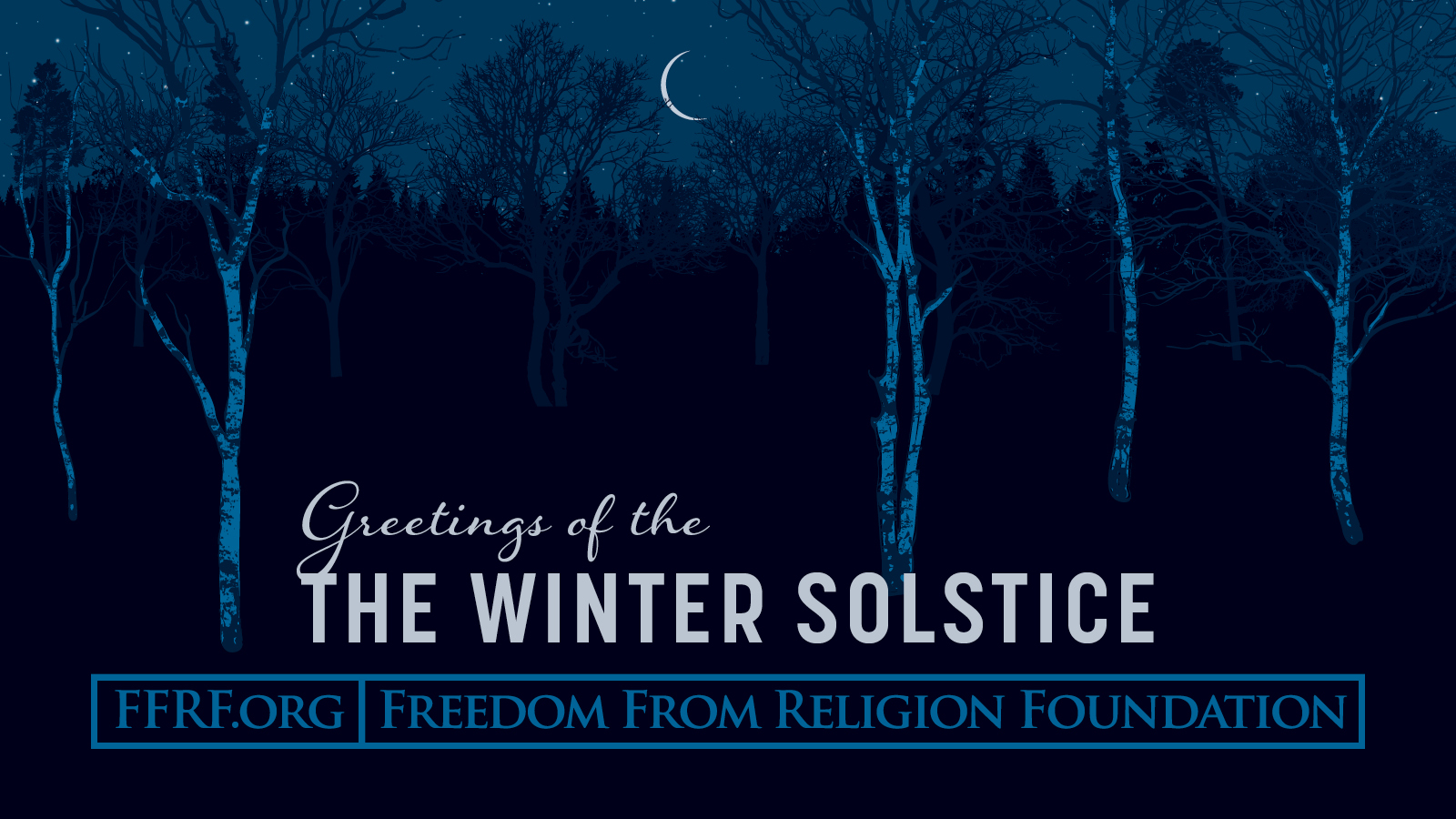 For a fact, the Christians stole Christmas. We don't mind sharing the season with them, but we don't like their pretense that it is the birthday of Jesus. It is the Birthday of the Unconquered Sun — Dies Natalis Invicti Solis.
Christmas is a relic of sun worship. For all of our major festivals, there were corresponding pagan festivals tied to natural events. We've been celebrating the Winter Solstice, this natural holiday, long before Christians crashed the party. For millennia, our ancestors in the Northern Hemisphere have greeted this seasonal event with festivals of light, gift exchanges and seasonal gatherings.
The Winter Solstice is the reason for the season. This Winter Solstice heralds the symbolic rebirth of the Sun, the lengthening of days and the natural New Year
We nonbelievers are quite willing to celebrate the fun parts of anybody's holidays. We just want to be spared the schmaltz, the superstition — and the state/church entanglements.
The customs of this time of year endure because they are pleasant customs. It's fun to hear from distant family and friends, to gather, to feast, to sing. Gifts, as freethinker Robert Ingersoll once remarked, are evidences of friendship, of remembrance, of love.
The evergreens displayed now as in centuries past flourish when all else seems dead, and are symbols, as is the returning sun, of enduring life.
In celebrating the Winter Solstice, we celebrate reality.
—Anne Nicol Gaylor with Annie Laurie Gaylor, for FFRF