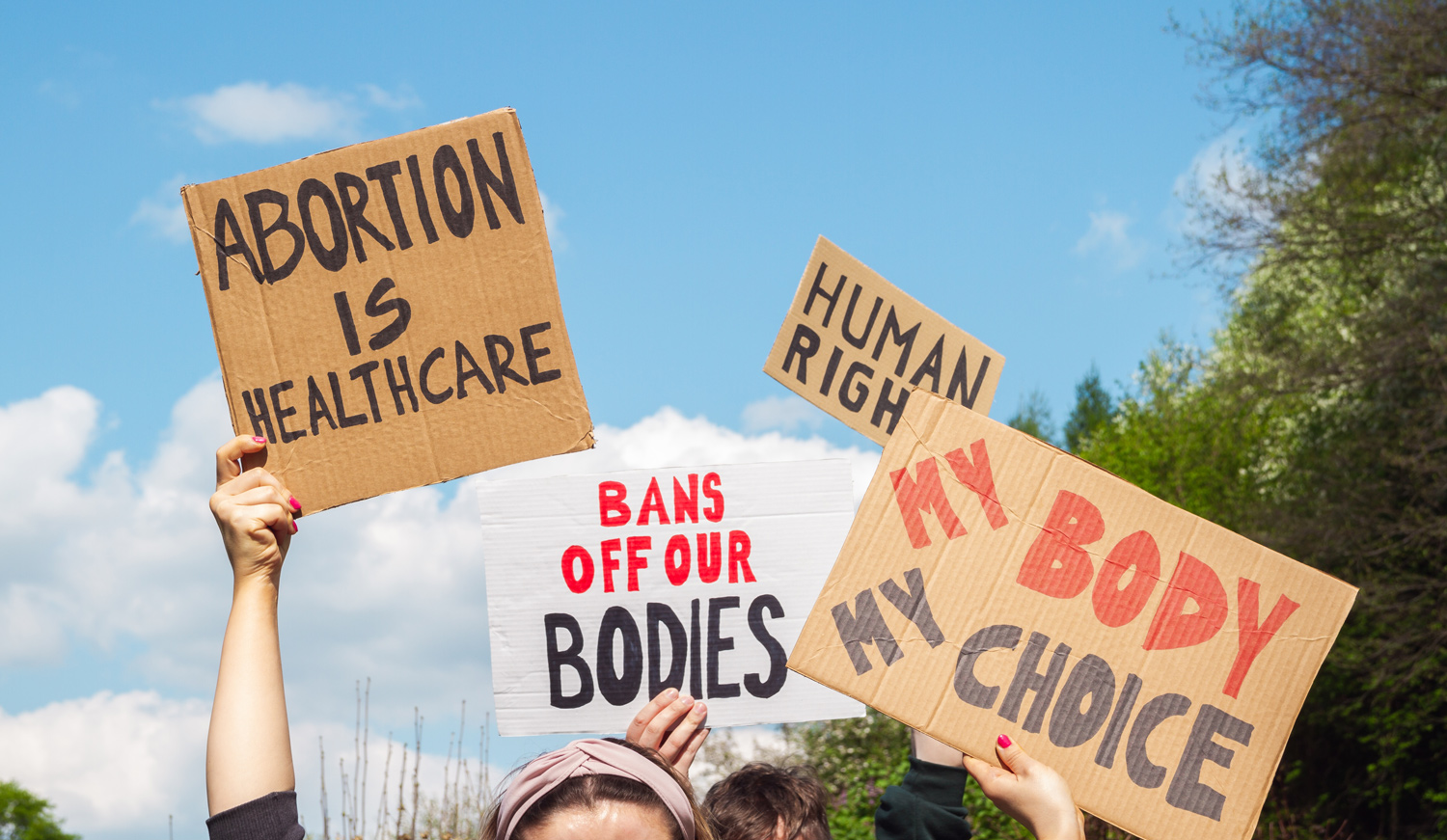 Thank you, Kansans, for restoring the Freedom From Religion Foundation's "faith" in our nation's commitment to individual liberties. Kansas voters yesterday resoundingly rejected the anti-abortion referendum on their ballot.
Voters were put to the task to either preserve the 2019 Kansas Supreme Court decision that declared abortion to be a fundamental right under the state's Bill of Rights or reverse it. If the voters agreed to overturn the constitutional amendment that protected abortion, there would have been a clear path for abortion restrictions and/or an outright ban in the state.
Kansas voters overwhelmingly rejected the anti-abortion constitutional amendment, however. This is not only significant to the people of Kansas, but also to the thousands of people from other states who go to Kansas for abortion care. Even before Roe was reversed, nearly half of the abortions performed in Kansas were for people traveling from other states. And now that Oklahoma and Missouri have virtually banned all abortions, Kansas is even more of a safe haven in an abortion desert.
It is also significant because Kansas is the first state to put abortion rights to a vote after the U.S. Supreme Court repealed Roe v. Wade in June. This major support for abortion access in a largely conservative state reveals the value of voter activation. FFRF members in Kansas were active in showing their support for abortion rights.
To no one's surprise, the Catholic Church was a major player in promoting the anti-abortion referendum. According to Catholic News Agency, the Archdiocese of Kansas City committed $2.5 million, the Wichita Diocese gave $551,000, the Salina Diocese at least $100,000 and the Kansas Catholic Conference at least $275,000. Additional parishes spent money to pass the anti-abortion measure, including St. Michael the Archangel Catholic Church in Leawood, which gave $100,000. According to reports, many other Catholic churches, Knights of Columbus councils and Protestant churches gave donations to imperil the right to abortion. The amendment was also supported by the Kansas-Nebraska Convention of Southern Baptists and the Lutheran Church-Missouri Synod. More than 450 pastors and religious leaders signed a letter backing the campaign.
"Kansas citizens demonstrated that voters even in red states can be persuaded to support reproductive rights," comments Annie Laurie Gaylor, FFRF co-president. "Compassion, reason and our secular ideal to keep religion out of social policy have prevailed. This shows the necessity of grassroots activism."
Sign up for action alerts so you can take steps to support abortion rights in your area.
The Freedom From Religion Foundation is the largest association of freethinkers in the United States, representing more than 37,000 atheists, agnostics and other nonreligious Americans nationwide, including in Kansas. Its two primary purposes are to educate the public about nontheism and to defend the constitutional principle of separation between state and church.